Soho Diner, a new restaurant inside the Soho Grand Hotel, opened last week on the ground-level. It's a modern, greasy spoon that's open 24-hours, exceedingly rare in today's dining scene.
Inside its salmon-colored, almost Palm Beach-esque interiors, Soho Diner offers New Yorkers breakfast basics such as (yes) avocado toast, a smoked salmon platter and egg sandwich with chili mayo and roasted tomato on sourdough English muffins. The menu's dishes get a bit more creative with raclette-doused disco fries, semolina pancakes with strawberry butter and burrata and preserved lemon syrup blintzes, but, overall, the point here isn't to dazzle customers with ingenuity, rather more focused on comfort and strong hospitality.
For Briana Stanley, Soho Diner's interior designer and design director, it means "you're taking a point of view that dining doesn't need to be fussy or foodie, as it has largely evolved into in the last couple decades—especially in big cities," she shares in an interview with Time Out New York.
Soho Diner is one of a handful of new restaurants invoking a romanticized nostalgia of a fading version of New York by literally using diner in its name. Yes, the concept of a modern diner might not seem particularly revelatory. But, in 2019, it's become a go-to shorthand for an ethos meant to project accessibility, telling us a lot about where our culture is at at the moment.
Customers and chefs alike are moving away from the buttoned-up pretense of fine dining. As we wrote about when we put together our list of 100 best NYC restaurants earlier this year, we were tired of these stuffy, exorbitantly expensive spots being defined as "the best" when that's not how most New Yorkers enjoy dining out. The diner revival represents a growing need for fun when dining out (both in terms of the menu and interior design), particularly after being inundated by so much negativity in the news.
"People feel good about diners. No reservations needed, no dress code, no sommelier. Instead, you're getting a no-frills, family-owned slice of Americana (and maybe some pie)," says Stanley.
But the definition of what Americana looks like is expanding.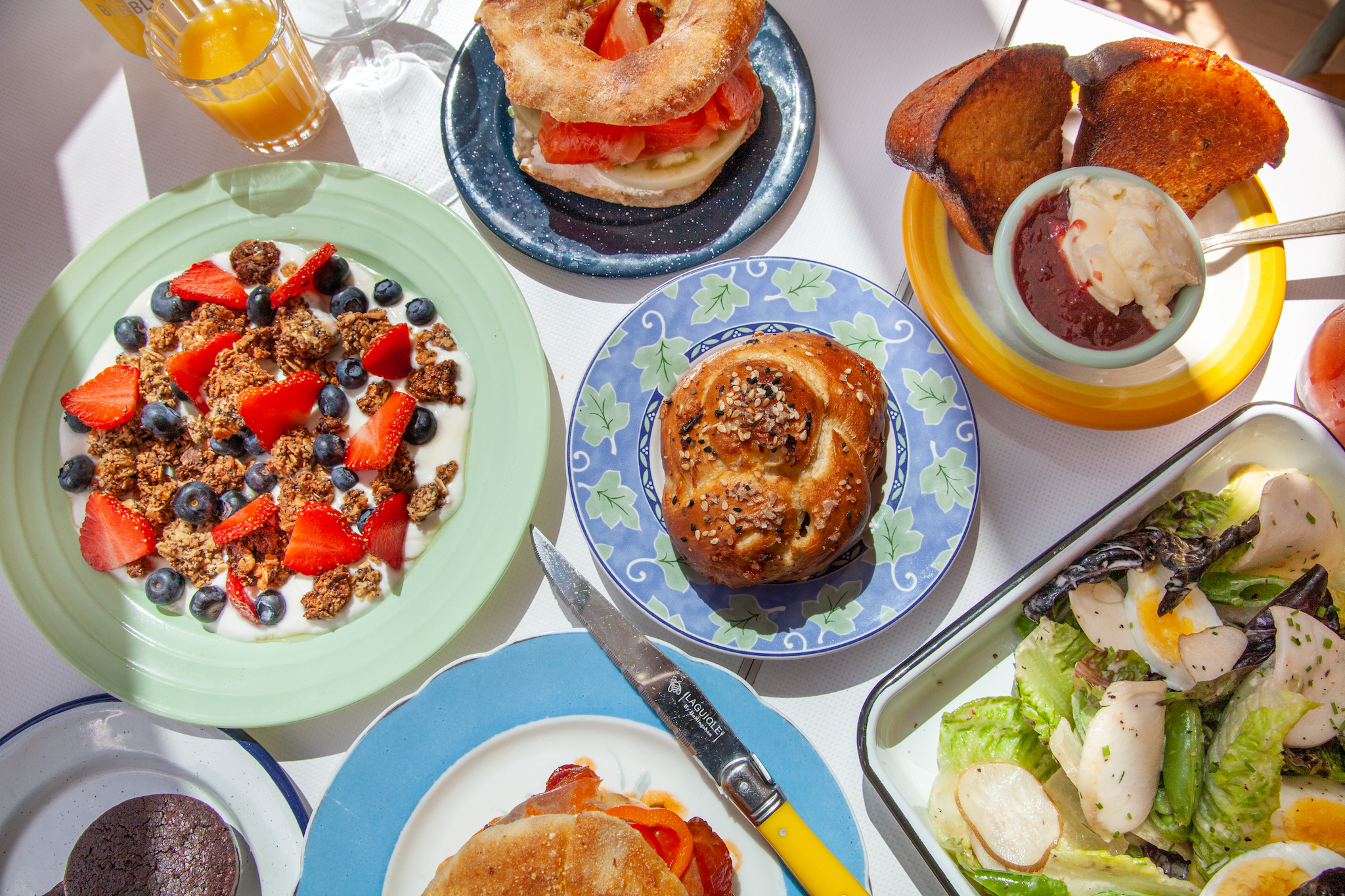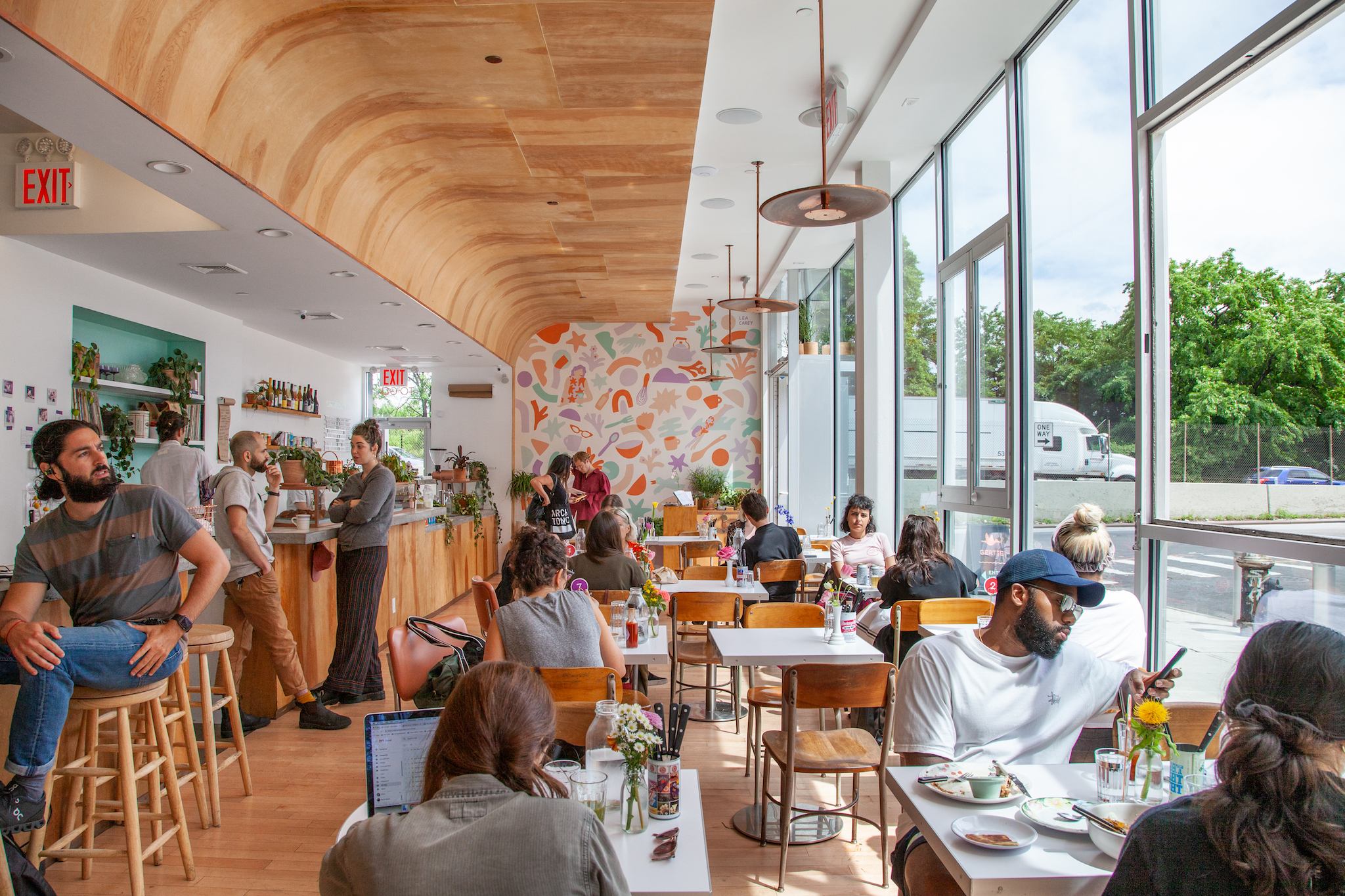 Step in, MeMe's Diner, which opened in Prospect Heights, a queer-friendly space serving up updated comfort foods such as spicy Buffalo cauliflower salad or meat loaf. This was closely followed by the early 2019 opening of Gertie, which doesn't use the term diner outright in its name but also offers old-school luncheonette delights, such as griddled corn muffins or deli sandwich, with a focus on top-notch sourcing.
Sam Yoo, a Torrisi and Momofuku Ko alum, opened Golden Diner in Two Bridges, which attempts to make diner food inclusive by taking a pan-Asian and plant-based approach to its offerings. There's a stand-out "Vegetalian" Italian hero sandwich using yuba (which we named one of our top 20 dishes of 2019, as well as awarded the restaurant four stars) and his patbingsu, which tastes like warm and cinnamon-y apple pie made of shave ice.
Nightlife spot Nowadays recently gained a new restaurant at its sprawling Ridgewood property called Diner by the Izakaya, which serves Japanese comfort foods such as a Bolognese-ramen hybrid. And, this year, the East Village received Jiang Diner, a restaurant serving Xinjiang cuisine from the Northwest of China. In Clinton Hill, Rosalu Diner also just opened. We expect to receive a flurry of press releases about these reconceptualized spaces in the new year, too.
Other renditions feel less soulful.
The beloved Union Square Coffee Shop closed down, and, as of this month, has been decimated into a somewhat dystopic triad of chains: a '90s-themed By CHLOE "diner," Chase bank and Joe Coffee. We wish they had kept more of its funky, iconic signage.
Of course, calling your restaurant a diner isn't exclusive to 2019, despite its uptick at the tail end of the decade.
Champs Diner has been serving up vegan diner dishes in East Williamsburg since 2010 (it, too, recently also opened a '70s-themed diner follow-up called Hartbreakers, further in Bushwick). On weekends, people can wait upwards of an hour for a table, something no self-respecting New Yorker would normally do at a diner.
But it was Andrew Tarlow who took the lead in making these spaces "modern" when he first opened Diner in 1998. Long before Williamsburg became the built-up circus that it is today and Tarlow's concepts sprawled to include Greenpoint with Achilles Heel and his new wine shop, Stranger Wines, the restaurant had a simple premise to peddle offbeat comfort food. It's still going strong today.
"A diner is a trattoria, a diner is a brasserie, a diner is a taverna, a diner is a diner," Tarlow tells us.
In late January 2020, chef and co-owner Ann Redding of the celebrated hit restaurant, Uncle Boons, is slated to open Thai Diner, just down the street from her other outposts. "For me, every neighborhood should have a diner where you can go for a simple meal that doesn't necessarily feel like you're dining out," she tells us. "It's been a tough couple of years as we see a lot of old school diners shutting their doors, so perhaps the sudden uptick in this trend is because there is the feeling that these sort of places are still needed."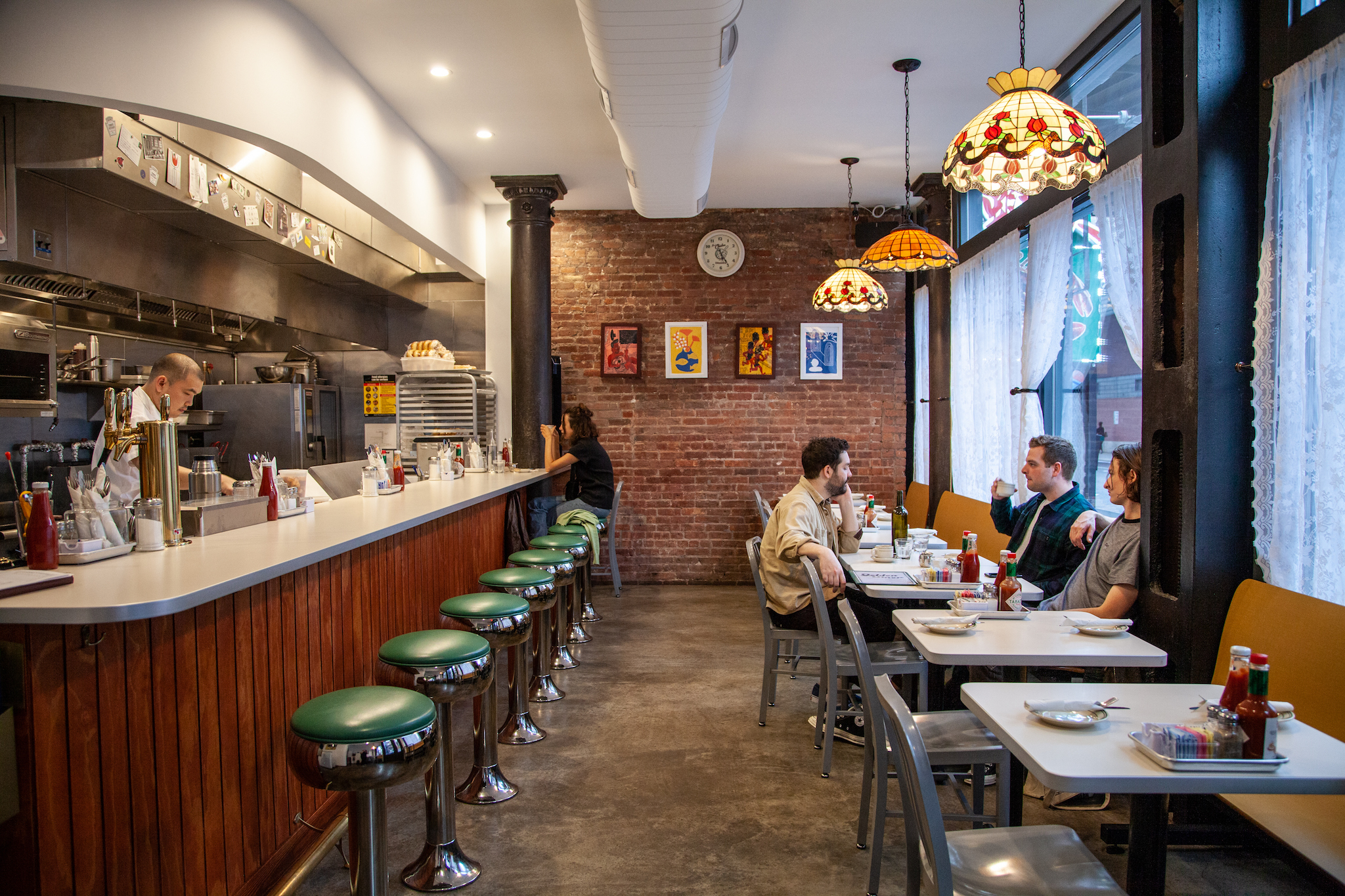 Real diners—where mini corn muffins are often complementary, lobsters swim around in doomed fish tanks, and checkout counters have the requisite licorice mints—are popular precisely because of their unwillingness to participate in food trends.
It's also in part why they are ill-fated to survive smaller profit margins and eye popping rent hikes rampant across the boroughs. As of May 2019, Riley Arthur, a photographer who runs the account @DinersofNYC, counted almost 13 diners had closed in one year alone, according to an article by The New York Times. To name a few deaths throughout the decade, we lost Forest Hills Coffeeshop, Kane's Diner in Flushing, Queens and as well as Market Diner in Hell's Kitchen. Diners in standalone buildings are even more vulnerable to real estate vultures.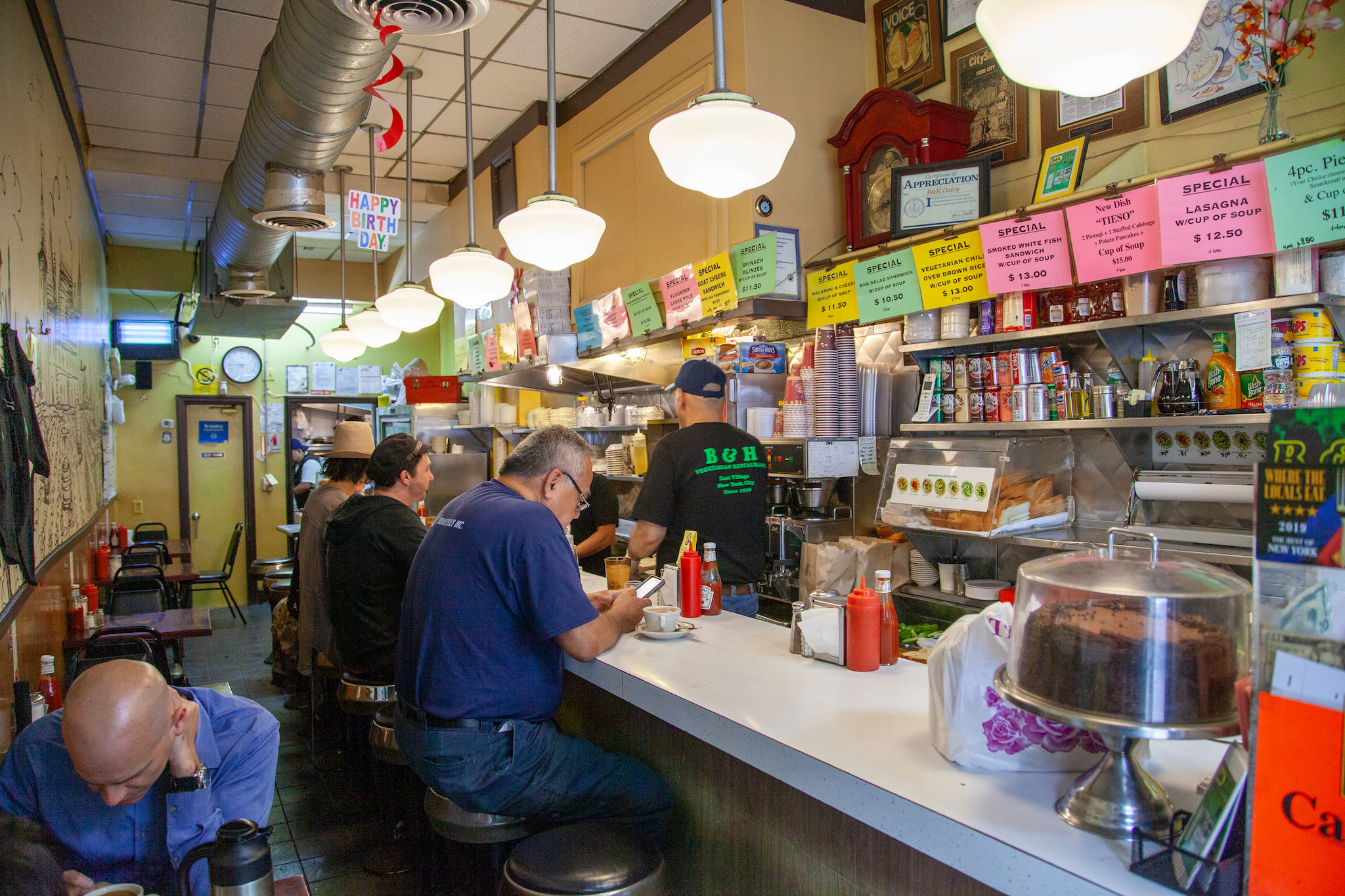 Not all of the closures were exclusive to true old timers. Co-owners and chefs Hugue Dufour and Sarah Oraitis, were forced to close their popular modern diner M. Wells in Long Island City, back in 2011. And, in Chelsea, after the Empire Diner closed, it was originally slated to be revived as the Highliner, which shuttered two years later (it was then revived by celebrity chef Amanda Freitag, who returned the business to its original name, but, she, too, left the project).
"Great diners draw in every stripe of the community. They're a place for solo travelers, couples, nighthawks, families and lovers. They draw no socioeconomic lines. They're not about checking a restaurant off a bucket list— they're about creating regulars," says Stanley of her Soho collaboration.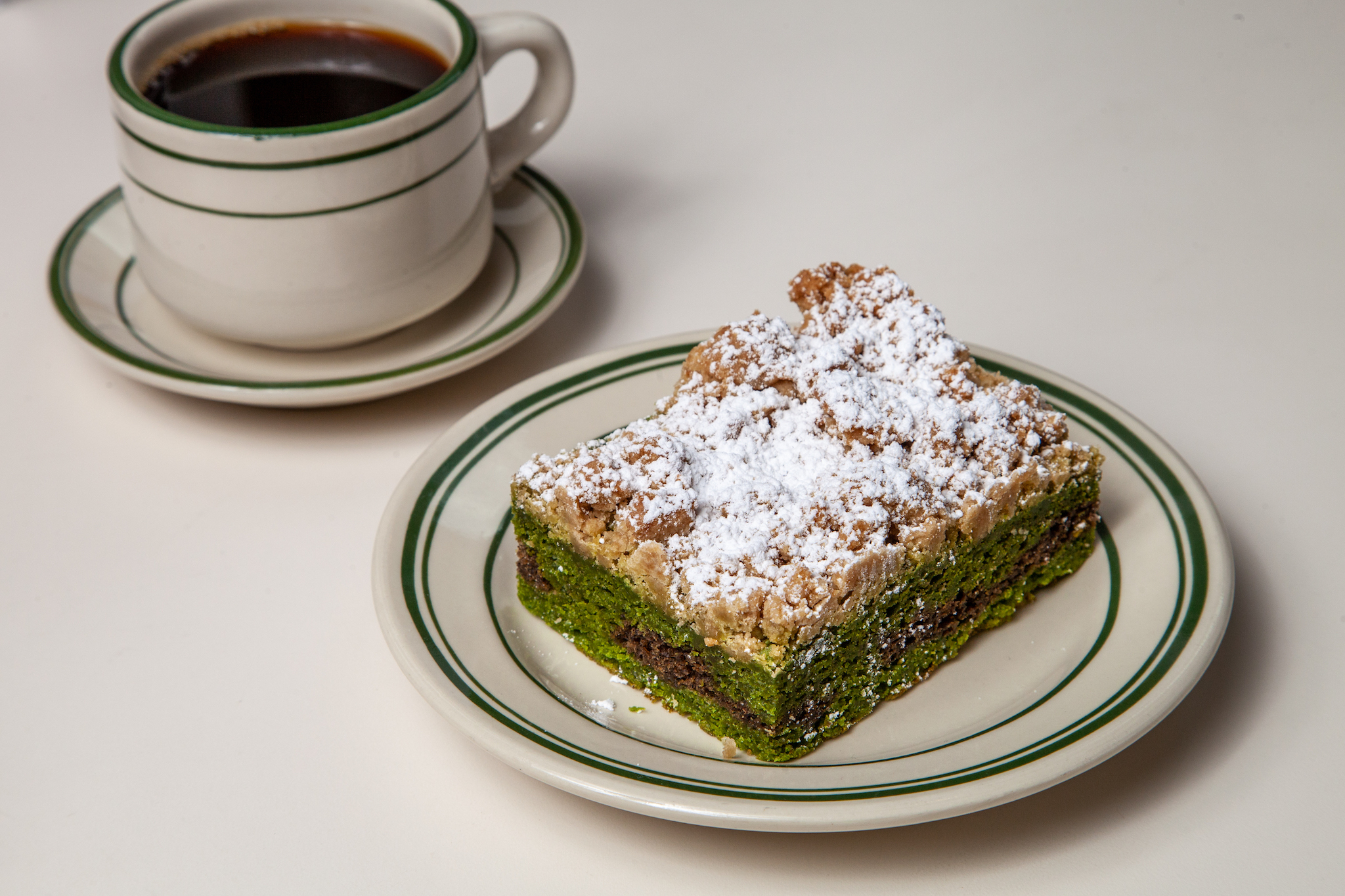 Calling upon cheesy, gooey comfort foods is a rejection of fine dining and a restaurant made more accessible. At these 2019 spots, the definition of what a diner can and should look like is certainly expanding: many are taking a more nuanced and global look at traditional American diner delights, as well as making sure there are more plant-based options for those who've cut meat from their diets.
On the whole, this trend is only a very good thing. But if these new spaces don't find a way to stay attractive to those with Noo Yawk accents, not just customers that seem generated by Instagram, the nostalgia that's being called upon, will be all but a distant memory. We cannot possibly extract the history of the lunch counter without speaking about access. After all, these spaces we're the sites of the original sit-ins and a battleground for civil rights.
One thing is for sure, both old-school New York diners and their 2.0 counterparts, for the most part, aren't as cheap as we tend to remember them as.
Soho Diner is located at 320 W Broadway, New York, NY 10013. Thai Diner will be coming to 186 Mott St, New York, NY 10012.