This might be the coolest new exhibit we've seen in the past few months.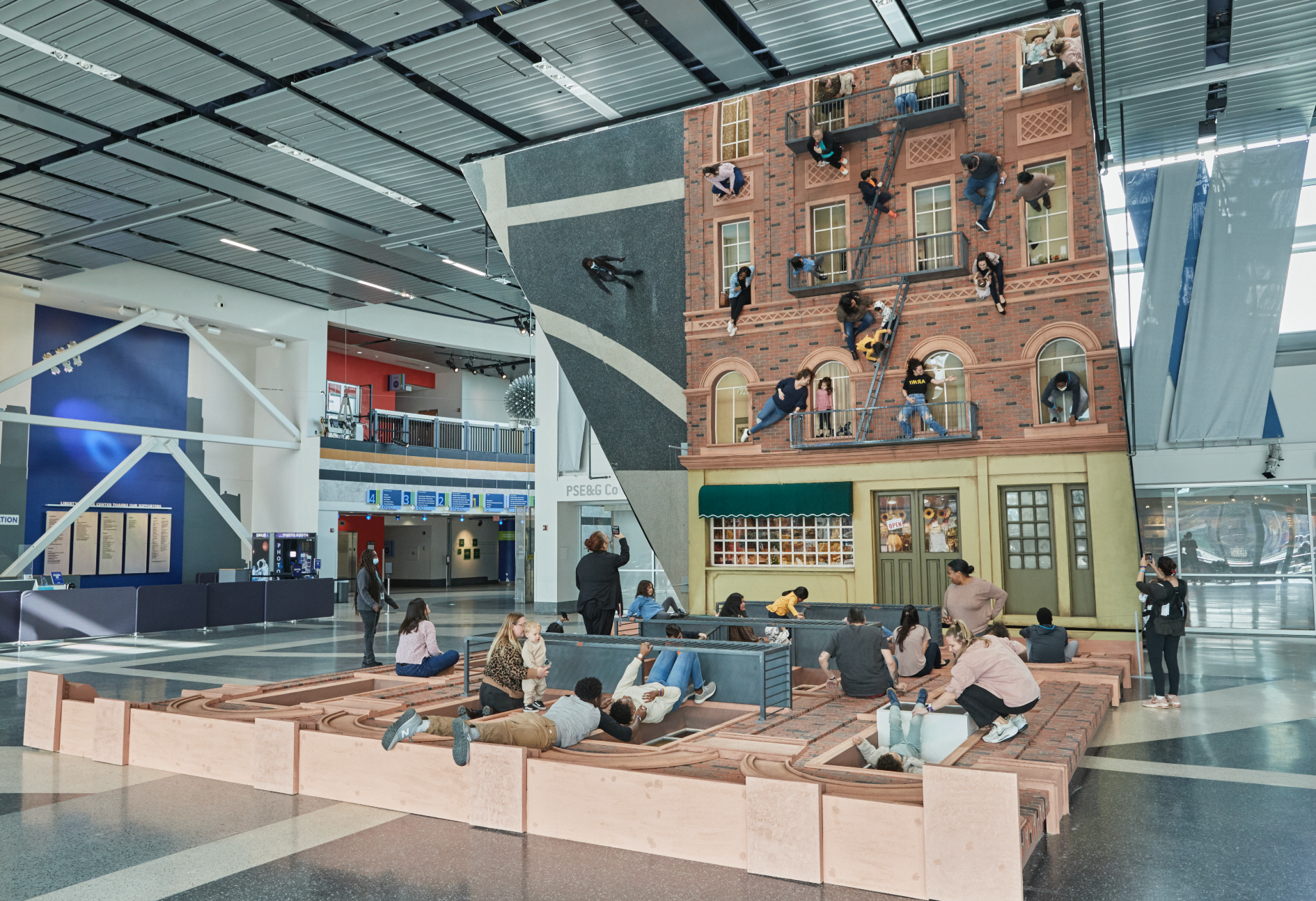 Just a 30-minute drive from midtown Manhattan at the Liberty Science Center in Jersey City, "The Building" is a new art installation by Argentine conceptual artist Leandro Erlich that quite literally challenges the laws of gravity by offering patrons the chance to scale a New York City brownstone via optical illusion.
Specifically, visitors will notice a model of a building on the ground and a giant mirror standing right over it at an angle to, according to an official press release, "create the illusion of the scene's veracity."
You'll get to hang off a railing, play around in a balcony and basically climb up the model brownstone and then look at yourself doing just that in the mirror. To make matters even more realistic, the artist has included a deli and fire escapes to the model.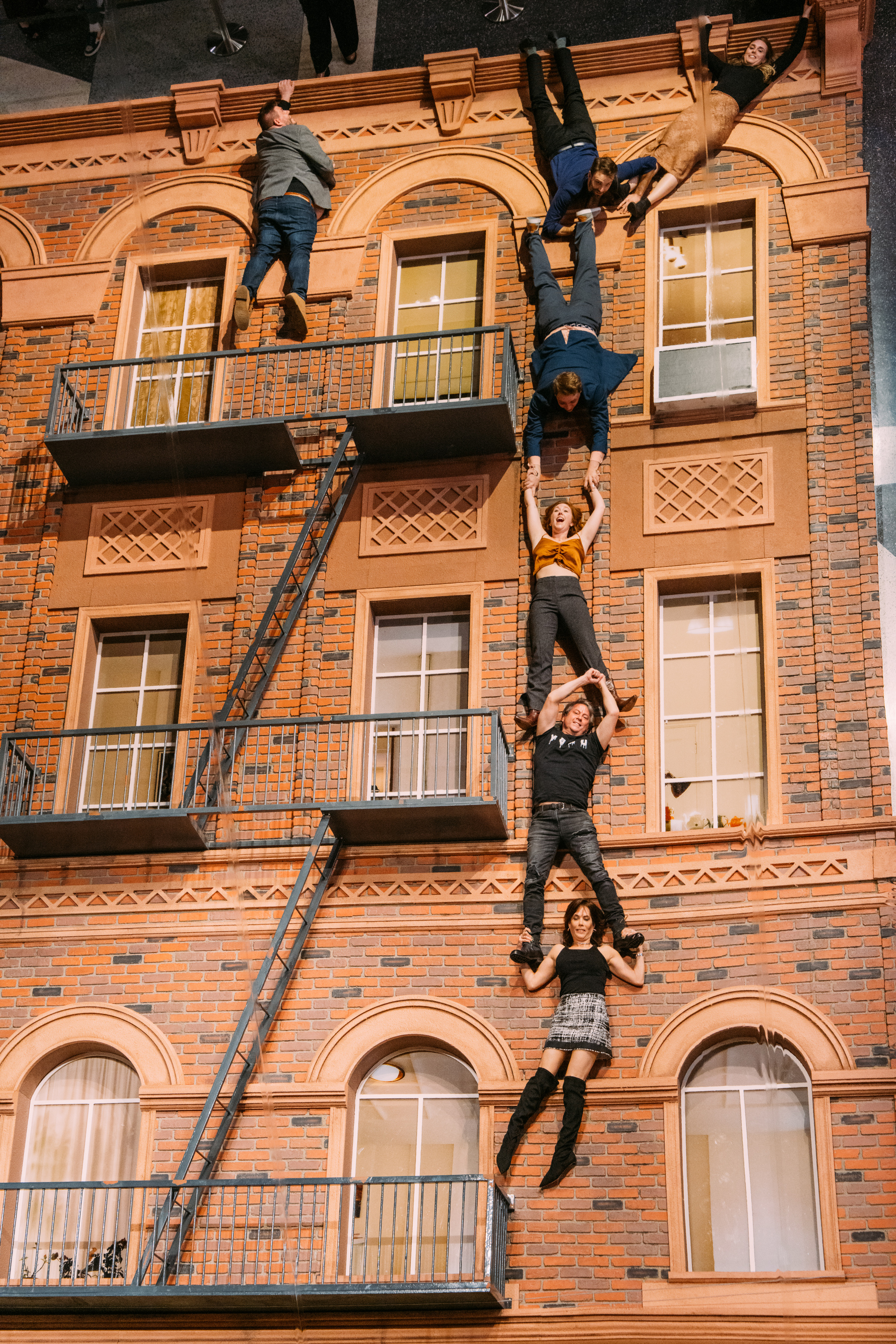 This isn't the first creation of its kind that Erlich has unveiled to the world. In fact, "The Building" is part of the artist's Bâtiment series, which has already hit cities like Buenos Aires, London and Paris, among others.
"Much of my work, including the Bâtiment series—and, by extension, 'The Building'—finds its basis in questions I have about the way we perceive reality," Erlich said in an official statement. "I'm excited to be showing this piece at the Liberty Science Center, because art, the way I conceive of it, exists to pose questions about our understanding of the world; in many ways science achieves what we know it to the same way—by asking those very same questions."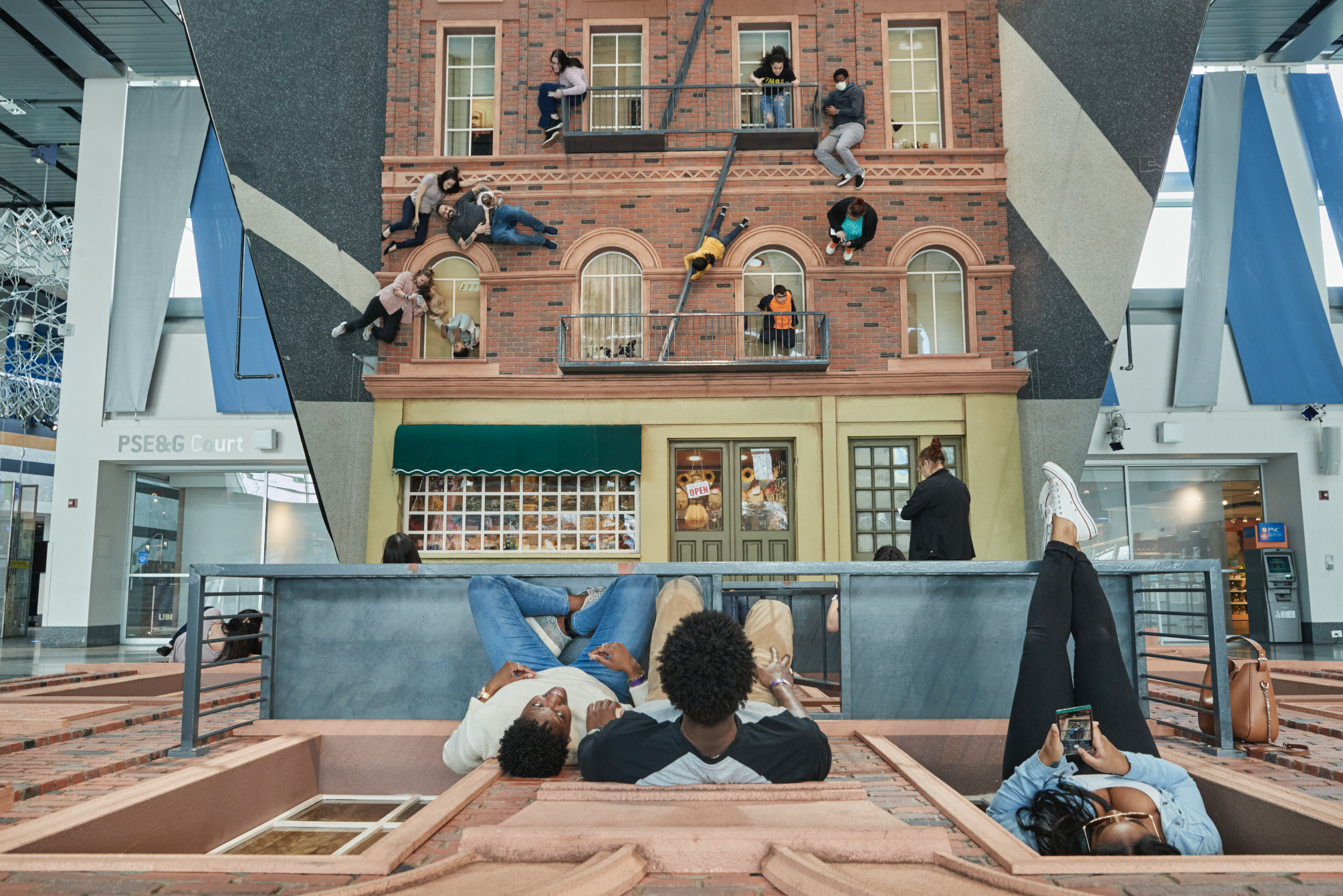 The awesome installation, which will be on display through the summer, is part of the Liberty Science Center's Big Art initiative, a program that includes the inauguration of another work, this one by Brooklyn-based artist and Pioneer Works founder Dustin Yellin.
Yellin's "The Politics of Eternity" is a 10,000-pound, chevron-shaped heptaptych made with a number of different materials that, according to a press release, tells a story in three narrative acts about the the formation of communities through time and modernity's impact on the topic. It took the artist 20,000 hours to complete the work, so you definitely owe it a visit as well!
Learn more about the Big Art initiative right here.