Heads up! We're working hard to be accurate – but these are unusual times, so please always check before heading out.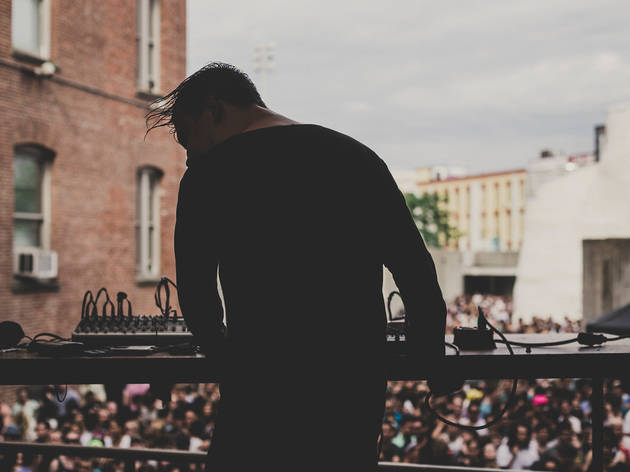 The 10 best acts to see at Warm Up 2015
Find out which artists are not to be missed at Warm Up 2015, which takes over the courtyard at MoMA PS1
MoMA knows a thing or two about curation. Each summer, their Warm Up at Long Island City's PS1 unveils a massive new outdoor art installation, multiple indoor installations, rotating outdoor "stage environments," as well as a wildly diverse program of DJs, producers and live bands from virtually every burgeoning and established genre. But how to choose those many, many artists? By curating the curators, of course. Each year they gather an all-star team of progressive culture connoisseurs who lovingly assemble that season's selections. Only a museum could do this much year-round curation for one party and not have it feel schizophrenic. There's a reason they're still the undisputed kings of summer music parties after 18 years. Now, we try our hand at their game, and curate our top acts on this year's roster—taking place Saturdays, June 27 through September 5.
RECOMMENDED: Full guide to MoMA PS1 Warm Up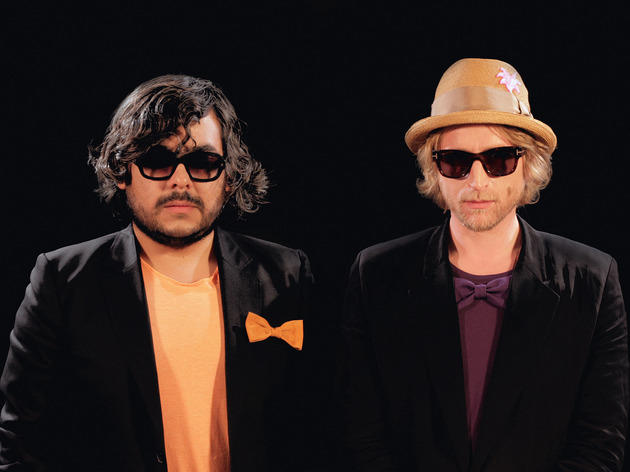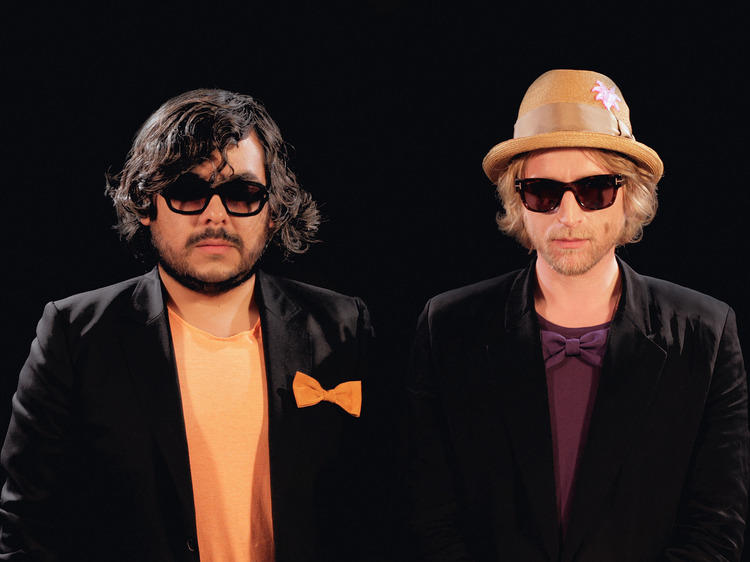 1. Pachanga Boys (Jun 27)
We Are Really Sorry, but if you're not already under the spell of the Hippie Dance of international supergroup Pachanga Boys, then it is high time you were. Creating a consistent cosmic thump on releases for Kompakt, Comemé and their own Hippie Dance label, the duo—consisting of Germany's Superpitcher and Mexico's Rebolledo—have flown minds to the outer reaches of consciousness from the Button Factory in Ireland to "the playa" of Burning Man (see below) and have not played this city since 2013. Suit up.

Photograph: Dan Amza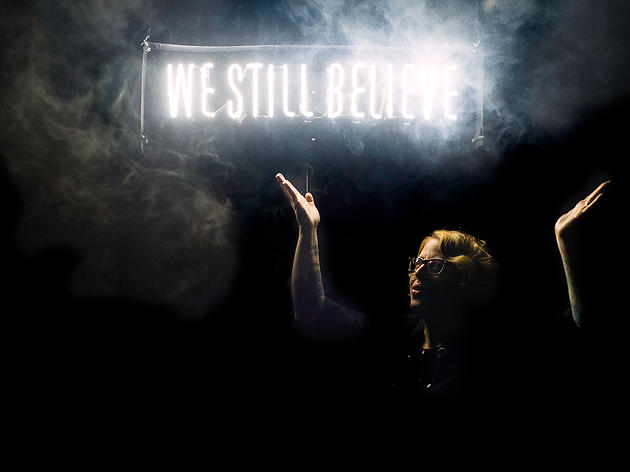 Photograph: © 2015 The Windish Agency
2. The Black Madonna (Jun 27)
In a very short time, the Black Madonna has ascended from the ranks of the unknown to the top of the DJ heap. She started her dues paying back in the '90s, selling mixtapes at raves out of a car trunk in a pre-internet world and proceeded to blast through the glass ceiling of the house music boy's club as resident at Chicago's Smart Bar and Argot, and a frequent guest at Berlin's Berghain and Panorama Bar. She helped close down Glasslands (R.I.P.) with an amazing set in December and will now help open Warm Up at the first party of the season.

Photograph: © 2015 The Windish Agency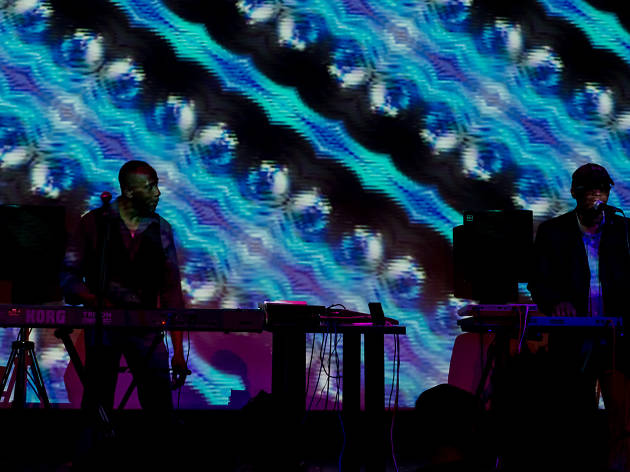 Photograph: Courtesy creative commons/flickr/OndasDeRuido
3. Virgo Four (Merwyn Sanders live) (Jul 4)
Do You Know Who You Are? Because Merwyn Sanders does. Together with Eric Lewis as Virgo Four (and Ace & Sandman and M.E.) they charged out of Chicago's second wave of deep house as one of the only acts to actually perform live and their productions still sound astoundingly fresh almost 30 years later. With seminal tracks on all-time-great labels, recent album reissues, Essential Mix love from Joy Orbison and a bangtastic remix from Caribou's Dan Snaith, Virgo Four's Merwyn Sanders is back to wish America a happy birthday by doing what he does best—making "Fannies" dance.

Photograph: Courtesy Creative Commons/Flickr/OndasDeRuido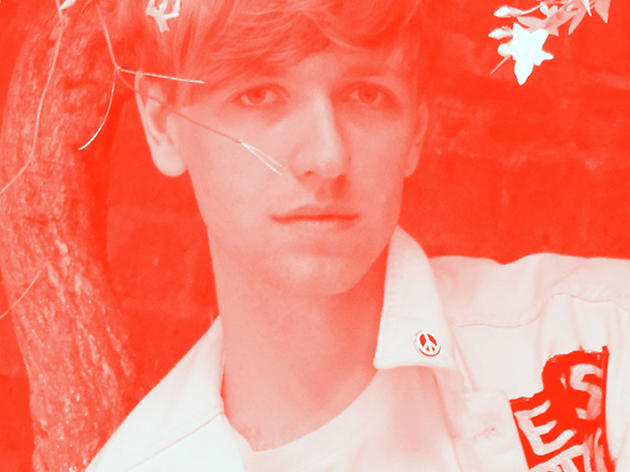 Photograph: Courtesy Jam City
Night Slugs was founded in London in 2010 by Alex Sushon and James Connolly (a.k.a. Bok Bok and L-Vis 1990) and given the pioneering status of the two artists, it comes as no surprise that the label is still at the forefront of U.K. bass music five years later. Named "Label of the month" by the mighty Resident Advisor last year, the imprint has released music from a growing list of major artists like Jacques Greene, Kingdom, Cubic Zirconia, Mosca, Pearson Sound and T. Williams. While we've always been impressed by the DJ skills of their roster, we're especially excited about this upcoming appearance from Jack Latham's Jam City. Latham just released his "protest album" debut Dream a Garden in March. We're fully convinced that his recent headstrong musical ambition will translate into a killer DJ set at PS1.

Photograph: Courtesy Jam City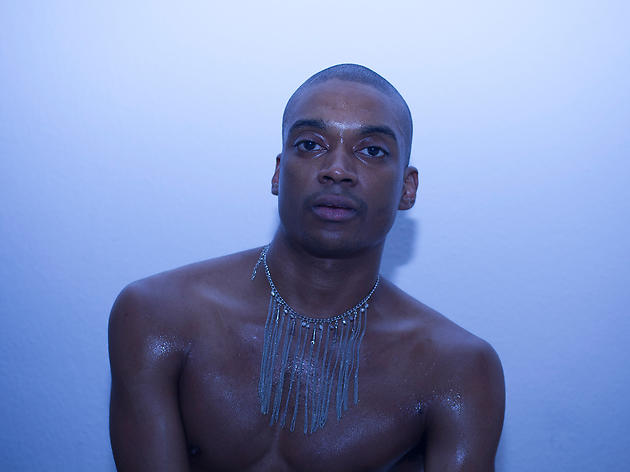 Photograph: Elias Johansson
J'Kerian Morgan, a.k.a. Lotic, is yet another groundbreaking artist to arise from contemporary powerhouse Tri Angle Records—the imprint behind Clams Casino, Haxan Cloak and Evian Christ. The native Texan moved to Berlin in 2012 and quickly immersed himself not in the city's famed techno scene, but in the more genre-bending club culture influenced by parties such as New York's GHE20 G0TH1K. He's released two EPs for the Sci-Fi & Fantasy label, as well as the recent Heterocetera, and judging from his relentless end-of-the-world-noise–tinged R&B set at Tri Angle's RBMA party last month, Lotic is definitely a one-of-a-kind DJ to be experienced live.

Photograph: Elias Johansson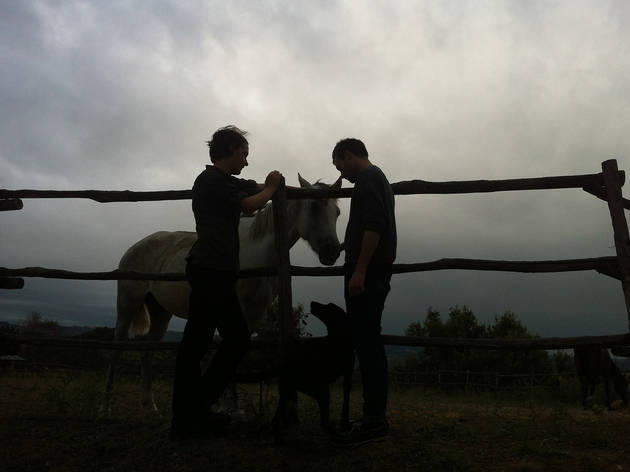 Photograph: Courtesy Vision Fortune
6. Vision Fortune (live) (Jul 25)
Vision Fortune is a heady psych band in a summer sea of solo bro's in headphones and the most intriguing booking of the season. The prolific young trio have only a handful of stateside shows under their belt, but mulitple releases under discerning U.K banners like Italian Beach Babes and ATP Recordings—label arm of the All Tomorrow's Parties festival. The trio delivers a unique mix of the Velvet Underground's John Cale's 'long tone' with Liars' tweaky WTF-ness, through Andres Cuatroquesos' persistent motorik drums and the rhythmic push-pull of brothers Austin and Alex Peru for an enveloping sonic pleasure delay "meant to cause confusion." Well done.

Photograph: Courtesy Vision Fortune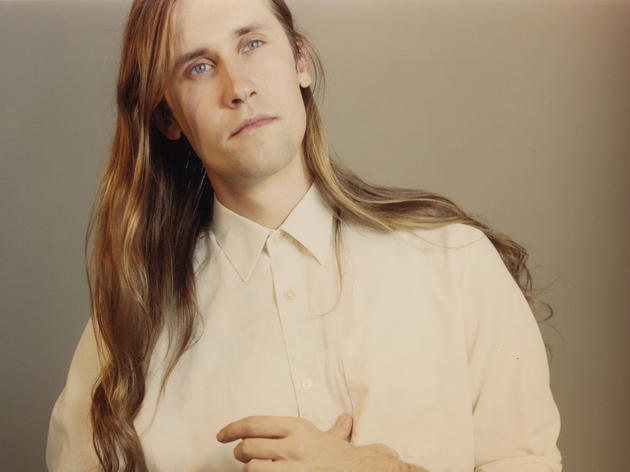 Photograph: Harley Weir
7. Jaakko Eino Kalevi (live) (Aug 1)
If his wandering mixtapes (Young Marble Giants and Frankie Knuckles partying with Marianne Faithfull and Color Me Badd) are any indication, this former Finnish tram driver is set to make an amazing NYC live debut. His gorgeous lite-psych sound recalls the mature funk of Kindness with some of the "Phantasy" [label] weirdness of Connan Moccasin and has already been showcased on an excellent EP for Tim Sweeney's Beats in Space Records. His sound will finally get further expanded with his debut album via Domino on June 15th.

Photograph: Harley Weir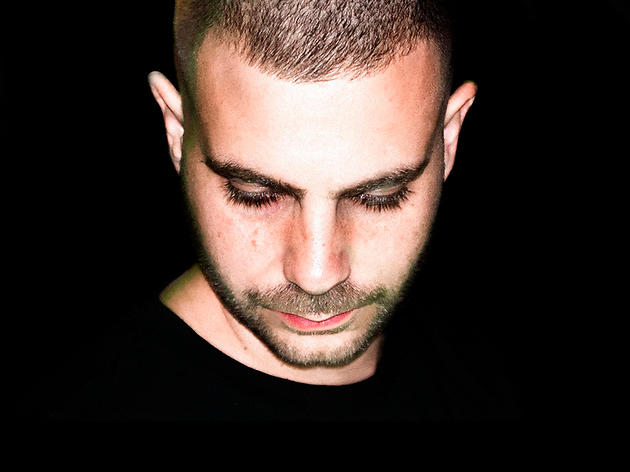 Photograph: Lane Stewart
With grime, drum and bass and the majority of its bass music variants originating in the U.K., it's always a tad bit more special when you learn an artist like Rabit hails from the U.S. The Texan has released tracks on Diskotopia, Glacial Sound and Soundman Chronicles, and most recently made his Tri Angle Records debut with the 12" EP Baptizm. With a keen taste in ordered chaos among harsh and relentless percussive sounds, it was only a matter of time before Rabit caught the attention of Björk, who premiered the Arca edit of his track "Straps" in a Rinse FM guest mix, and then made a surprise appearance specifically during his set at RBMA's Tri Angle Records anniversary celebration.

Photograph: Lane Stewart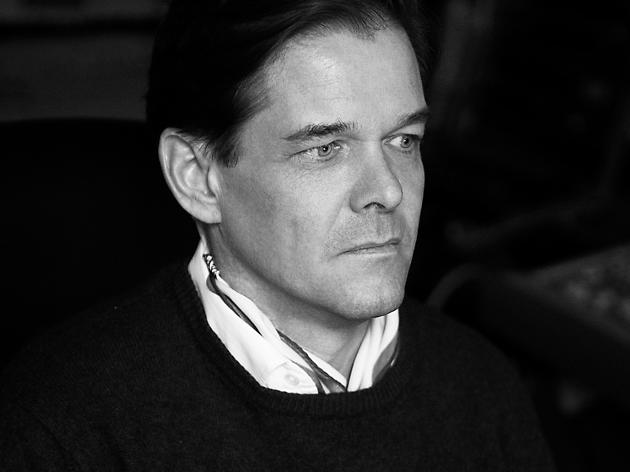 Photograph: Marion Beoit
9. Moritz von Oswald (Aug 8)
Moritz von Oswald is really a no-brainer here. The German master of forward-thinking music has been a vital influence in not only the club-music of Berlin, but also in the worldwide techno scene. Working with globally-renowned American artists such as Juan Atkins, Jeff Mills and Carl Craig, Von Oswald has been a crucial component in the longstanding Detroit-Berlin exchange. Credited by RBMA as having "practically invented minimal techno," the innovative musician has also made his permanent footprint in the world of dub and classical music in addition to cofounding the legendary Basic Channel Records. It's no wonder the Germans call him the "Eminem of Techno."

Photograph: Marion Beoit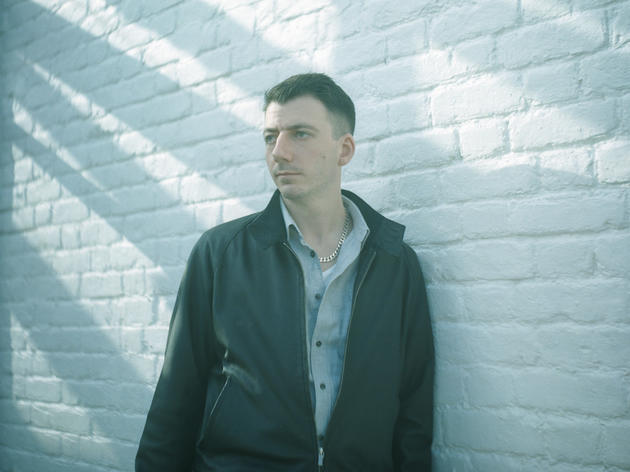 10. Untold (live) (Aug 15)
Progressive U.K. pioneer Jack Dunning, (Untold), may have just released his critically acclaimed debut Black Light Spiral in 2014, but don't be fooled, he's no newbie. Dunning has put out tracks on a plethora of the best worldwide labels including Hessle Audio, Hotflush, Numbers, R&S, Soul Jazz, 50Weapons, Clone and, of course, his own Hemlock Recordings. While his résumé as a producer and DJ flaunts perfection in the global electronic music scene, Dunning only started playing live shows with last year's album release. His special NYC premiere live set at the Tinnitus series several weeks ago completely exceeded expectations, and we're sure he's got something brilliant cookin' for this edition of Warm Up.