A critic bids adieu
After five years, Jay Cheshes signs off as Time Out New York restaurant reviewer.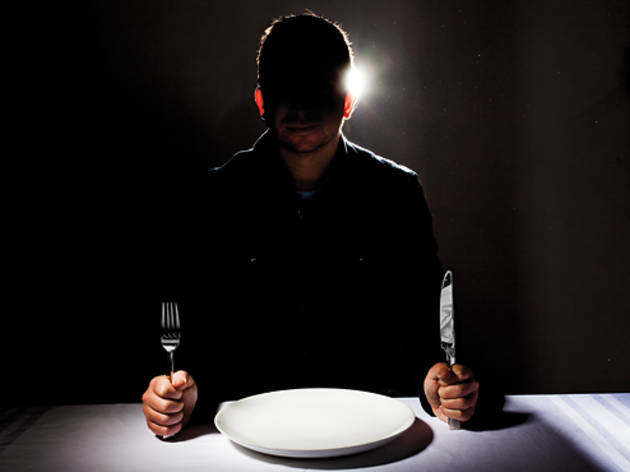 Chronicling the New York dining scene can be a dizzying, exhausting task—not to mention unforgiving on the waistline—but ultimately, the restaurant-critic gig is an exhilarating affair, and a charmed one at that. Five years ago, I began my run at Time Out New York with a review of the very good but extremely clamorous Commerce (still going strong). It was an inauspicious time for the restaurant business—on the cusp of the 2008 economic crash—as openings slowed, closings dominoed and even fine-dining stalwarts broadcasted price-cutting specials.

Though the city rebounded, I've seen many venues come and go in the 61 months since I started writing this column. Some I may have helped put in the grave. And a few that I championed died nonetheless.

Five years is a lifetime when it comes to feeding fickle New Yorkers, with new spots burning out faster than reality TV stars. Before transplant sensations Danny Bowien and Andy Ricker set up shop here, a string of flash-in-the-pan imports—from Los Angeles (Ago, Table 8), London (Le Caprice) and Toronto (Shang)—barely left any impression. At more high-profile flops like Sam Talbot's Imperial No. 9 and Eddie Huang's Xiao Ye, the big kitchen personalities got diners in the door, and the cooking ensured they didn't come back.

In my professional eating career for TONY, though, there were many more delicious meals than disastrous ones. And in recent years, they were often in Brooklyn, where frontliners, from Fatty 'Cue to Brooklyn Fare, stoked a culinary revolution that made the borough into a world-class dining destination. Throughout the city there was a casual restaurant shift, as the pairing of ambitious dishes and a polished rock & roll aesthetic, pioneered by David Chang, went viral. We now think nothing of blowing a bundle—at places like Blanca and Ko—on effete tasting menus, while perched on stiff barstools. Meanwhile, the manias for ramen, bold food from far-off locales and hoof-to-snout dining all reached a fever pitch.

Under my watch, only a handful of restaurants earned the maximum five stars in this column—eight spots in all. My standards—our standards—weren't always the same as everyone else's. I looked for excitement most of all in awarding our highest honor—signs of an original voice, a dining experience you'd find nowhere else. These were trailblazers, places others would emulate. Sometimes they didn't take reservations or think much about decor, but the long lines outside were there for a reason.

I found just as much to celebrate in dingy Queens diner M. Wells serving Peking duck as in the refurbished Daniel doling out silver-domed halibut on starched-linen-topped tables. Isa's new-primitive madness in Williamsburg, so fun while it lasted, could be just as mind-blowing as Corton's gorgeous haute-tweezered cuisine over in Tribeca. Greenmarket triumph ABC Kitchen got top marks in a 2010 column. The year after that, Daniel Humm scored big at the NoMad, his magnificent brasserie, and in 2012, again at his New York–centric flagship, Eleven Madison Park. I return to civilian life after some 200 restaurants with one final rave, of the genre-busting Carbone, the last game-changing venue I'll anoint in these pages. And so I sign off with this: There's never been a better time to eat out in New York.
Sponsored listing
High Street on Hudson
At some restaurants, bread is an afterthought—baskets of chalky, uninspired dinner rolls shuffled out with chilled, foil-wrapped butter. This is not that restaurant, and it's certainly not that bread. At High Street on Hudson, the day-to-night West Village sibling to chef Eli Kulp and Ellen Yin's lauded Philadelphia restaurant, High Street on Market, head baker Alex Bois's astonishing loaves—potent New World ryes, hearty German-style vollkornbrot, anadama miche enriched with molasses—obliterate the idea of bread as mere mealtime filler. Here, it is the meal. In the morning, it takes the form of pillowy, amply poppy-seeded potato rolls that come slathered with plucky gherkin mayo and padded with thick slices of sweet Lancaster bologna, horseradish-zapped Amish cheddar and fried red onions in the fan-favorite Hickory Town sandwich ($12); or it's the buttery biscuit, popping with black pepper and subdued with sage, that hugs a cloud-soft egg, malted sausage and melty aged cheddar in the kitchen's gorgeous send-up of a breakfast sandwich ($13). Want those breads at their most unadulterated? A cart strategically set by the venue's entrance with street-facing windows offers Bois's beautiful loaves for retail sale, as well as pastry chef Sam Kincaid's equally great baked goods, from moist coffee-almond date cake ($3.50) to Market's beloved country-ham–draped, gravy-filled red-eye danish ($4.50). Those roaring bread ovens, visible in the open kitchen, alone make High Street a dayt
Venue says: "Serving all day in the West Village New York. Join our mailing list to get the latest offers from High Street on Hudson"