All'onda opens in Greenwich Village
Altamarea cohorts Chris Cannon and Chris Jaeckle give Venetian fare a Japanese edge at this Italian trattoria.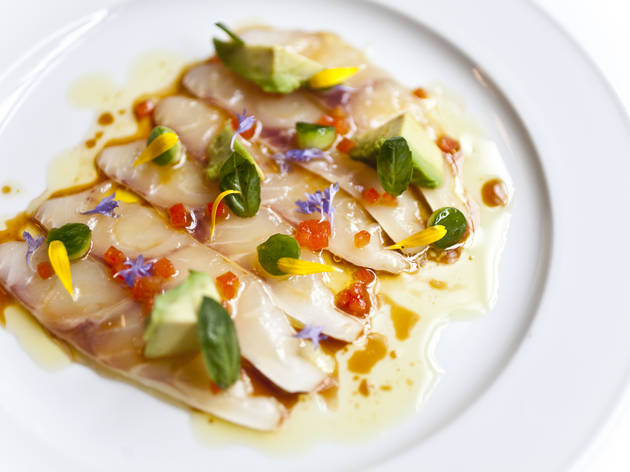 1/2
Photograph: Virginia Rollison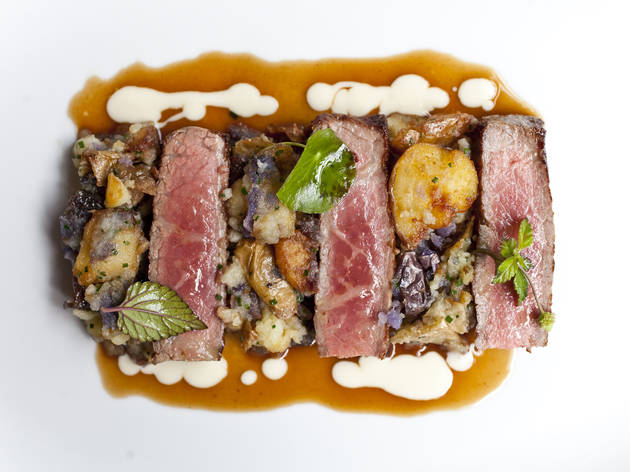 2/2
Photograph: Virginia Rollison
Classic Italian wasn't the springboard for Chris Cannon's rebound into the restaurant scene. Instead, the former Altamarea big gun—who cut ties with partner Michael White in 2011—tapped Al Fiori vet Chris Jaeckle to refract Venetian through a Japanese lens for his 80-seat comeback, set to open by December 20th. Jaeckle—who boned up on high-end Asian fusion during a tenure at Morimoto—connects the purist, ingredient-driven qualities of both cuisines. On the menu are house-made tortellini in Parmesan dashi with ricotta dumplings; roasted strip loin with mostarda and Parmesan potatoes; and crispy suckling pig. The all-Italian wine program is more traditional, with Cannon spotlighting sparkling varieties (prosecco, soave) from the country's northern regions. 22 E 13th St between Fifth Ave and University Pl (212-231-2236)
Sponsored listing
Burger Burger
Craving a big, juicy burger but don't feel like going to a greasy drive-thru? Hit up Burger-Burger. Go for the standard cheeseburger ($11), or try one of the deluxe options like the Berta with cheddar, ham and a fried egg ($13.25) or the New Yorker with caramelized onions, mushrooms, swiss cheese and sour cream ($14.50). The health-conscious can opt for a veggie ($12.50), turkey ($12.50) or bison burger ($16) on a whole wheat bun. Of course, they offer fries galore—regular ($5), sweet potato ($6), curly ($7), cheese ($5), chili cheese ($7)—and all kinds of other snacks like mozzarella sticks and jalapeno poppers (both $6). Not into burgers? They also offer New York–style hot dogs ($4.50) and chili cheese dogs ($7). Like any good fast food joint, Burger-Burger also sells milkshakes in vanilla, chocolate, strawberry (each $5) or Reese's peanut butter cup ($5.50) to round out the meal.
Venue says: "So good we named it twice! NY style hot dogs, shakes, malts, healthy burger options & low carb platters to your home or office."