All'onda opens in Greenwich Village
Altamarea cohorts Chris Cannon and Chris Jaeckle give Venetian fare a Japanese edge at this Italian trattoria.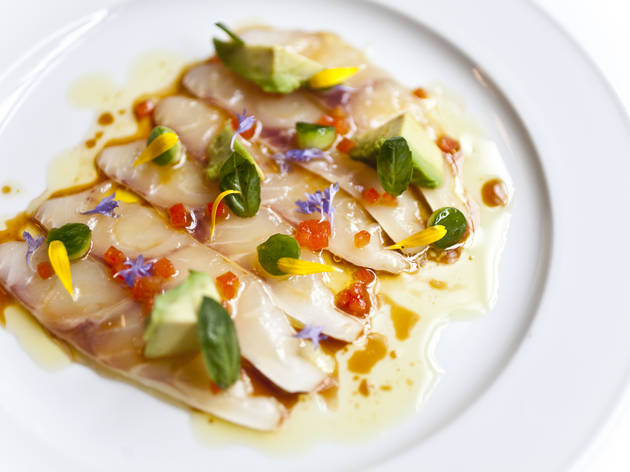 1/2
Photograph: Virginia Rollison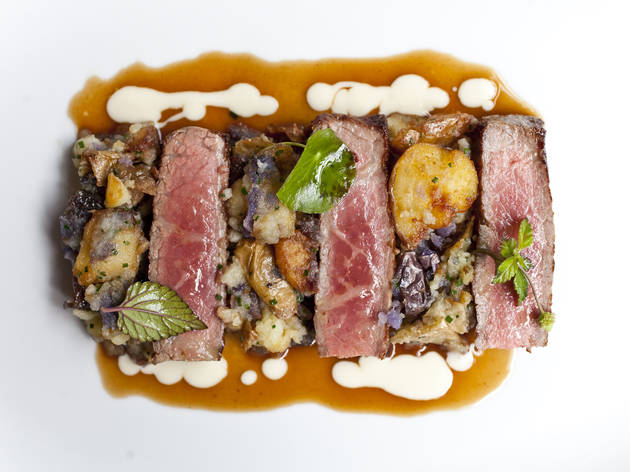 2/2
Photograph: Virginia Rollison
Classic
Italian
wasn't the springboard for Chris Cannon's rebound into the restaurant scene. Instead, the former Altamarea big gun—who cut ties with partner Michael White in 2011—tapped Al Fiori vet Chris Jaeckle to refract Venetian through a
Japanese
lens for his 80-seat comeback, set to open by December 20th. Jaeckle—who boned up on high-end
Asian
fusion during a tenure at
Morimoto
—connects the purist, ingredient-driven qualities of both cuisines. On the menu are house-made tortellini in Parmesan dashi with ricotta dumplings; roasted strip loin with mostarda and Parmesan potatoes; and crispy suckling pig. The all-Italian wine program is more traditional, with Cannon spotlighting sparkling varieties (prosecco, soave) from the country's northern regions.
22 E 13th St between Fifth Ave and University Pl (212-231-2236)