Battle of the Burger 2015: Vote here
Put in your two cents for which primo patty is New York City's best for this year's Battle of the Burger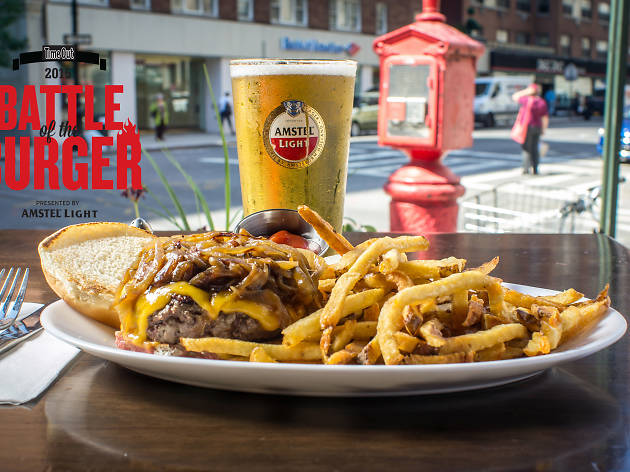 Who doesn't love a good burger? And New Yorkers are expecially lucky—the city is rife with them, but which beef-and-bun combo takes the top marks for best burger in NYC? We're leaving it to you, New York, to vote on your favorite burger in New York City, whether it's the humble number for your local neighborhood joint or a destination-worthy sandwich from one of the city's finest dining rooms. Check out our list of Battle of the Burger 2015 finalists below and tell us which is your preferred patty. BUY TICKETS NOW!
RECOMMENDED: See more on the Battle of the Burger
See the full list in detail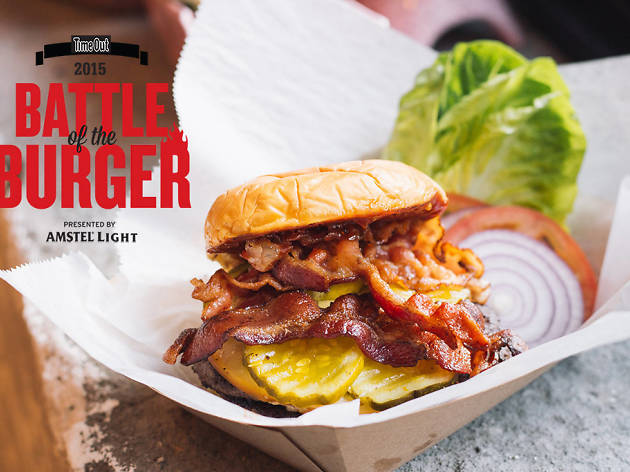 Burgers are inherently egalitarian eats, easy manipulated to humble comfort food or haute heights and enjoyed by all. So when it came time to vote for the best burgers in NYC, it made total sense to leave it up to, well, you! From top-rate cheap burgers to highbrow takes on the American classic, these are your contenders.