Meet your meaty contenders for Battle of the Burger 2015
It's that time, burger lovers—feast your eyes on the beefy challengers of this year's Battle of the Burger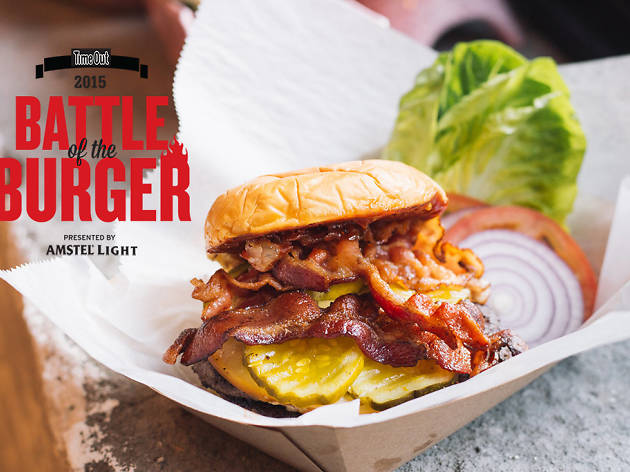 Burgers are inherently egalitarian eats, easy manipulated to humble comfort food or haute heights and enjoyed by all. So when it came time to vote for the best burgers in NYC, it made total sense to leave it up to, well, you! From top-rate cheap burgers to highbrow takes on the American classic, these are your 50 Battle of the Burger 2015 contenders.
RECOMMENDED: See more on the Battle of the Burger
Vote for your favorite burger!
Put in your two cents for which primo patty is New York City's best for this year's Battle of the Burger.