The 21 best ice cream shops in America
Whether you like oddball flavors or your taste is more vanilla, get your frozen fix at these top ice cream shops, from classic parlors to new-wave purveyors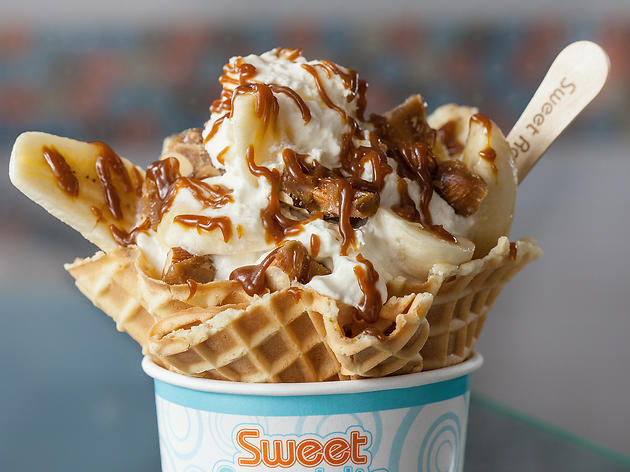 Some are staunchly old-fashioned parlors, serving cones, sundaes and other classic frozen desserts to generation-spanning crowds of loyal locals. Others are hip upstarts, building widespread buzz for their epicurean experiments. But they're all destination-class ice cream shops, so consider this your itinerary for the coolest summer road trip ever.
Best ice cream shops in America
Sponsored listing
This East Village bar and restaurant is out to become your new go-to for everything from burgers and fries to late-night breakfast. If you come for a dinner and drinks, choose from classic bar eats like burgers ($8 for a single, $11 for a double), barbecue, spicy or curry wings ($8 for five, $14 for 11) and fries or onion rings served with a variety of gourmet dipping sauces (both $6). The aptly named bar also offers a variety of boilermakers, or beer and shot pairings. Try the El Diablo Shuffle, a shot of Rancho Alegro Blanco Tequila with Tecate ($8), or the Soft Pour Corn, Johnny Drum Private Stock Bourbon washed down with Sixpoint Sweet Action Cream Ale ($10). Stay long enough, and you might even make it to midnight pancake time, when the kitchen starts turning out hot stacks of buttermilk ($8), red velvet ($10) and strawberry ($10) pancakes.
Venue says Voted "Top 100 Burgers in America 2017" by Thrillest. Best "Serious Cocktails" by New York magazine Best of New York issue 2015.