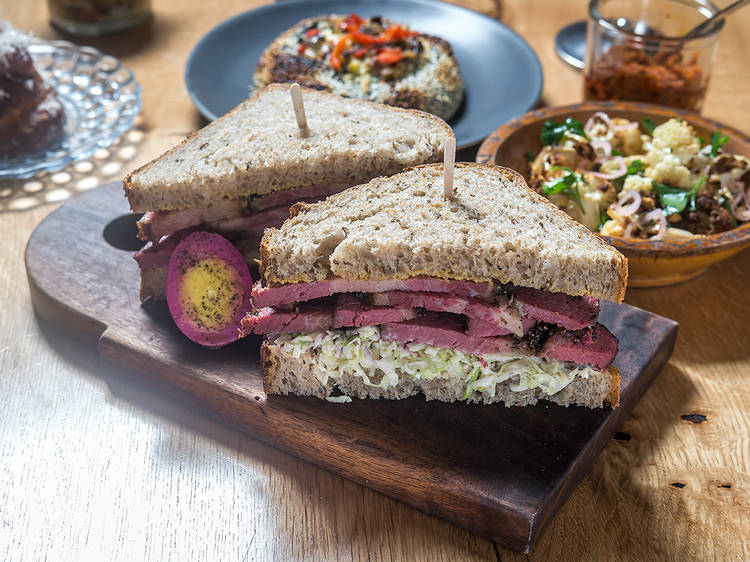 At High Street on Hudson, the day-to-night West Village sibling to chef Eli Kulp and Ellen Yin's lauded Philadelphia restaurant, High Street on Market, head baker Alex Bois's astonishing loaves—potent New World ryes, hearty German-style vollkornbrot, anadama miche enriched with molasses—obliterate the idea of bread as mere mealtime filler. Here, it is the meal.
Lunch lingers until 3 pm (for the late crowd) at this all-day West Village bread-lover's mecca. Plentiful salads cozy
up next to fat-marbled pastrami piled high on rye, and classic sandwiches like roasted turkey share menu space with inventive new takes like a duck-meatball sub made with liver, onions and Lancaster Amish Swiss.