French toast: Five great riffs on a brunch classic in NYC
Whether you want French toast with challah bread, brioche, sourdough or a version with panettone, we have the right sweet brunch dish for you.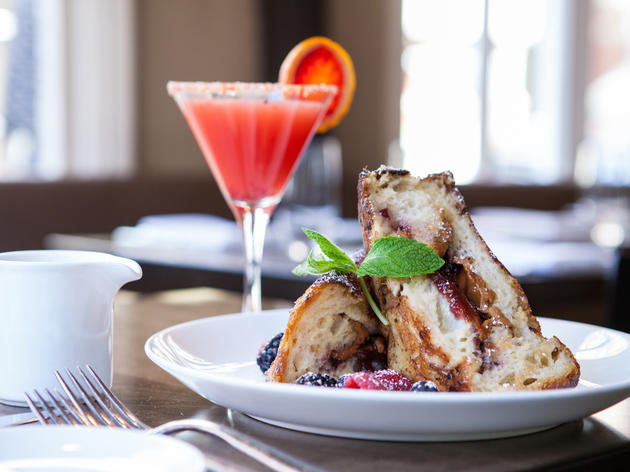 1/4
Photograph: Jakob N. Layman
PB&J pain perdu at Recette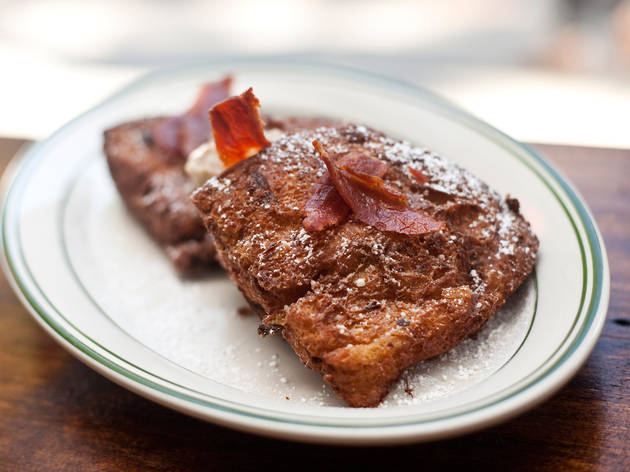 2/4
Photograph: Alex Strada
Panettone French toast at Saint Austere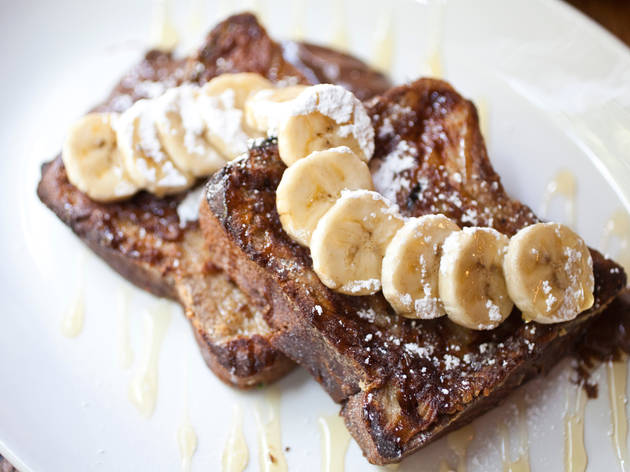 3/4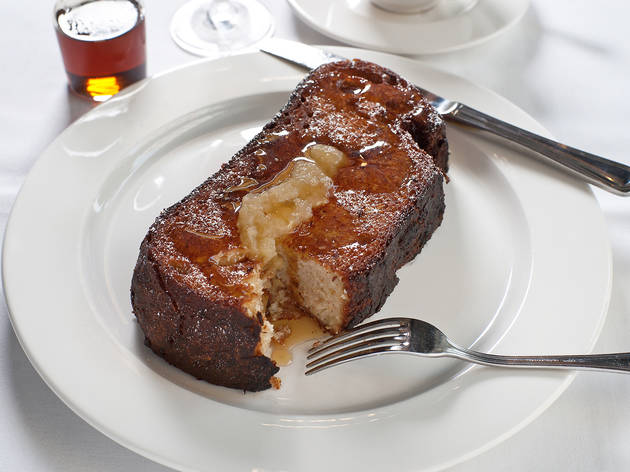 4/4
Photograph: Paul Wagtouicz
Sourdough French toast with roasted cinnamon-apple butter at North End Grill
These superior versions of French toast may use a variety of bread, but they're all uniquely, sweetly delicious brunch plates.
Sponsored listing
Madangsui
Work up a big appetite before stopping by Madangsui, a Korean barbecue hotspot in Midtown. The star here is the hands-on Korean barbecue experience. Choose your meat—marinated pork ($24.99), Korean-style short ribs ($37.99), thin-sliced brisket ($27.99) or a whole host of other options—then cook it tableside at your own personal grill. Each option comes with banchan, an assortment of small side dishes traditional in Korean cuisine. If all that food is too much for you, opt for one of the other traditional Korean dishes on the menu. Either the bulgogi bibimbap, a combination of rice, assorted vegetables and marinated beef served in a sizzling hot stone pot, or galbi tang, tender short ribs with radishes in savory beef broth (both $18.99) would make an authentic dinner. It wouldn't be a true Korean barbecue experience without some soju ($14) or plum wine ($17) to quench your thirst.
Venue says: "All day specials- Mon: Seafood Combo, Tues: Bulgogi, Wed: Pork Belly, Thu: Spicy Pork. Family Sun:Meat Combo/Seafood Combo 10% off."
Midtown West
Online booking