1/5
Photograph: Time Out New York/ Ali Garber
2/5
Photograph: Time Out New York/ Ali Garber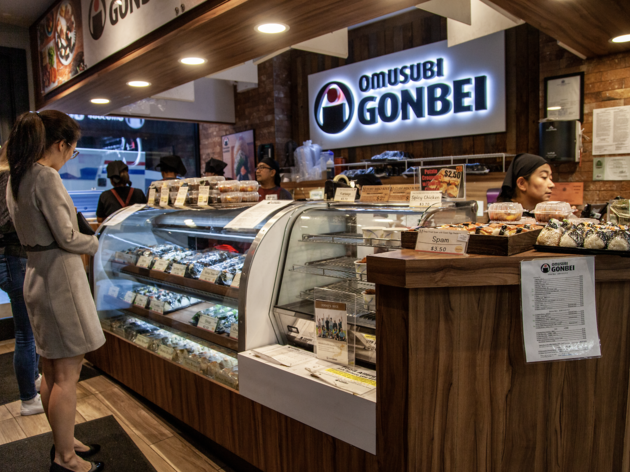 3/5
Photograph: Time Out New York / Ali Garber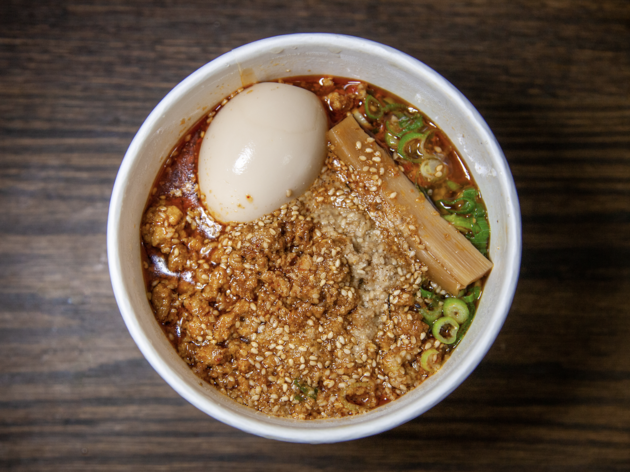 4/5
Photograph: Time Out New York/ Ali Garber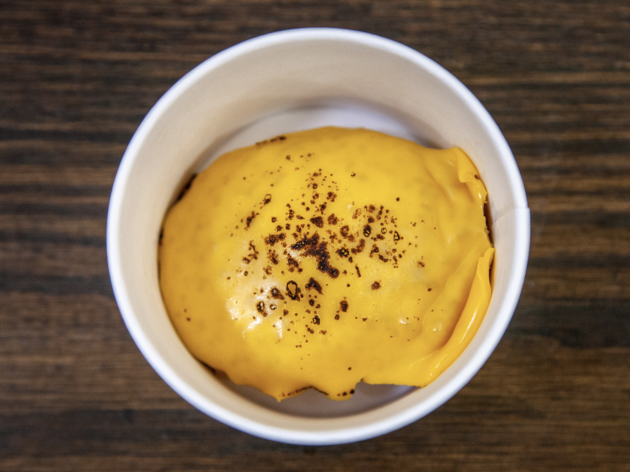 5/5
Photograph: Time Out New York/ Ali Garber
Time Out says
You feel as if you've been transported to Tokyo when you step into Katagiri. Located just steps from Grand Central Terminal, this grocery store conjures up images of delicious food that can be found in tiny shops and restaurants tucked inside train stations across Japan. Inside, you're greeted by dishes we love: kaarage (crispy fried chicken), onigiri (balls of rice shaped into triangles and stuffed with everything from tempura shrimp to pickled plums) and even Spam musubi (a slab of the love-it-or-hate-it canned meat sits atop a sweet omelette and bed of rice).

But Katagiri, which opened in 1907 on 59th Street and now has two outlets in Manhattan, offers much more, so check out the aisles teeming with spices, dried noodles and adorably-packaged snacks. It's especially popular with the lunch crowd.

In the back, you'll find a counter called Brooklyn Ramen, which is run by two Japanese chefs who operate a few locations of the noodle shop and consult with restaurants around the country. The chefs prepare four different types of ramen and other specials, such as hot and cold udon dishes—all served in paper containers with dispoable chopsticks and plastic spoons.

The tonkatsu ramen ($12) is the clear winner: a bowl of creamy pork-bone broth is hearty but not heavy. A coat of fat will make your lips glisten when you've slurped up the springy noodles swimming in the soup with slices of pork belly, wood-ear mushrooms, ginger and black-garlic oil. It's a perfect portion that's larger than the instant Cup Noodles but smaller than the kiddie-pool–sized bowls you'll find at some popular noodle shops.

Perhaps the most difficult part of dining here is the temptation to try everything. Even if you bypass Omusubi Gonbei, the stand in front of Katagiri that sells various snacks, there are several refrigerators filled with Japanese dishes to take home. Some days, you'll find a Japanese-style hamburger steakkwith cheese ($9.25) or a spicy salmon bowl ($7.99), so don't be surprised if you buy more than you planned—even the Spam musubi, which makes the perfect to-go snack.
Details
Best selling Time Out Offers