Los Angeles walk
Tacos, tans and sun-soaked pool bars await, all without the trip out West.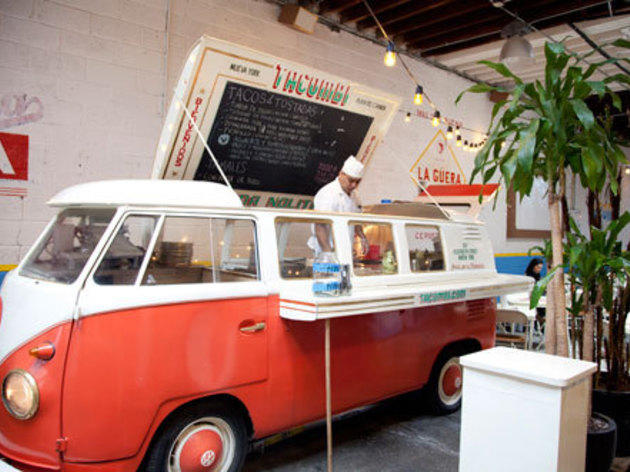 1/8
Photograph: Ilenia Martini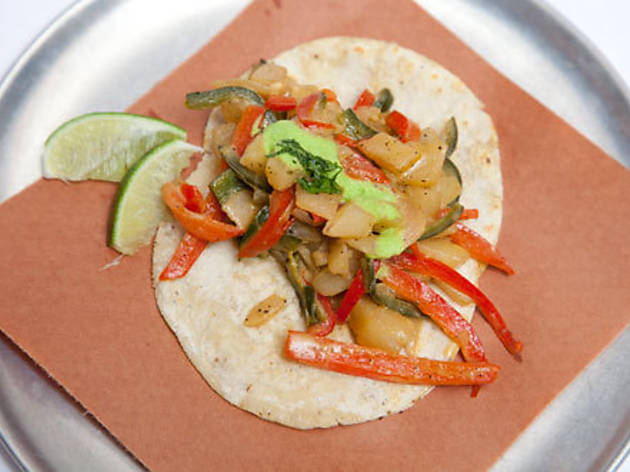 2/8
Photograph: Ilenia Martini
Potato and jalapeno tacos and Tacombi at Fonda Nolita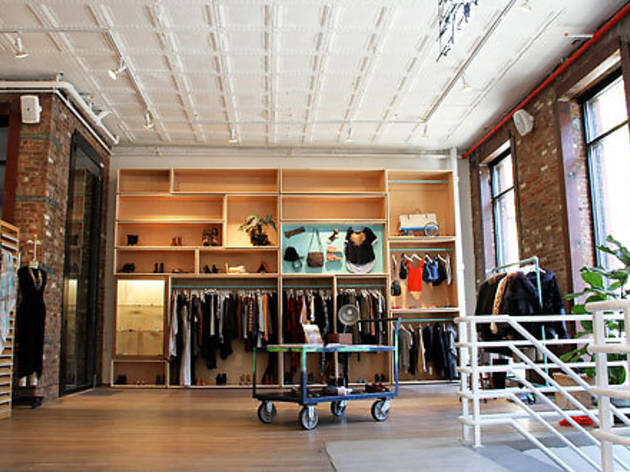 3/8
Photograph: courtesy Creatures of Comfort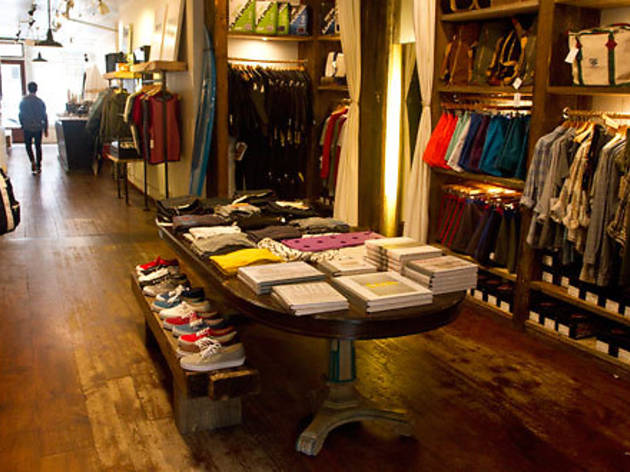 4/8
Photograph: Caroline Voagen Nelson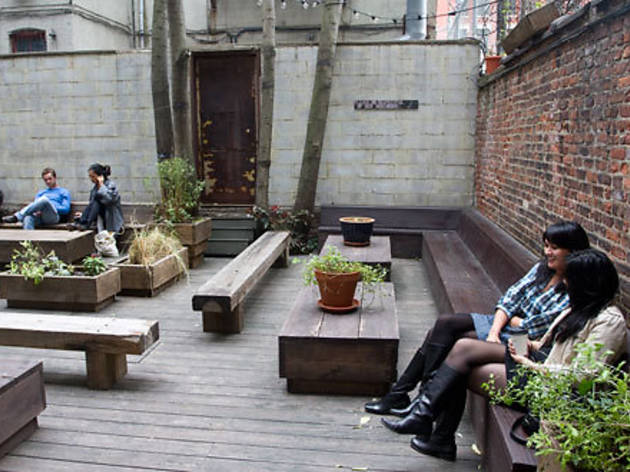 5/8
Photograph: Caroline Voagen Nelson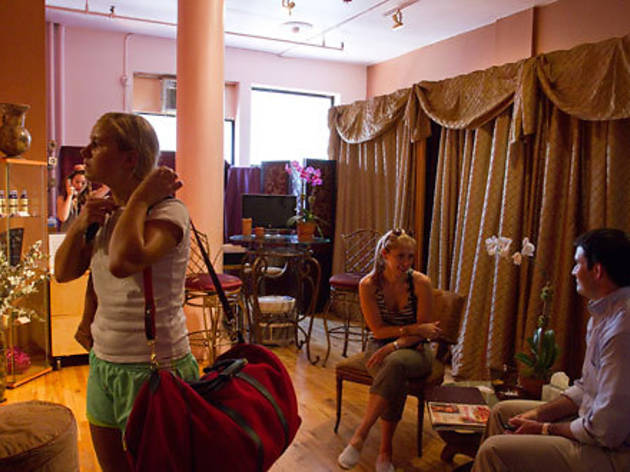 6/8
Photograph: Lindsay Maclean Taylor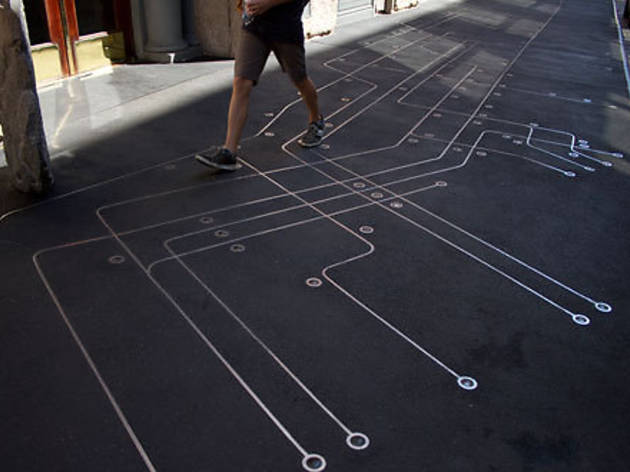 7/8
Photograph: Lindsay Maclean Taylor
Subway Map Floating on a New York Sidewalk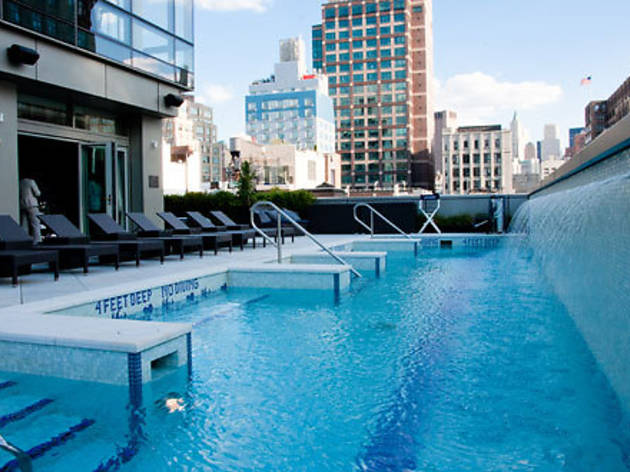 8/8
Photograph: Jakob N. Layman
The Trump SoHo's Bar d'Eau
Start: 267 Elizabeth St between E Houston and Prince Sts
End: 246 Spring St between Sixth Ave and Varick St
Time: 2 hours 45 minutes
Distance: 1.4 miles
1 Begin your Left Coast--appreciation stroll through Nolita with a snack: Tacombi at Fonda Nolita(267 Elizabeth St between E Houston and Prince Sts; 917-727-0179, tacombi.com) serves fish tacos out of a vintage Volkswagen parked inside an airy, potted-plant-lined garage. The grilled Vera Cruz (roasted-tomato salsa and cilantro) and the crispy Baja (spicy mayo and shredded cabbage), each $4, will sate your appetite.
2 The cult shopping destination of choice in this 'hood is Creatures of Comfort(205 Mulberry St between Kenmare and Spring Sts; 212-925-1005, creaturesofcomfort.us); the original L.A. boutique first wooed West Coasters with its selection of hard-to-find indie designers like Rachel Comey, Wood Wood and Suno. Drop some dough on a drapey linen tank from the house line ($102)—nearly any item here will win you the California-cool seal of approval.
3 Whether you've never caught a wave before or hang ten every weekend of the summer, stock up on gear at Saturday's Surf(31 Crosby St between Broome and Grand Sts; 212-966-7875, saturdaysnyc.com). The store is owned by a group of surf buddies and carries an in-house line of Cali-style cotton tanks ($48) and board shorts ($65--$75), plus racks of surf boards ($550--$1,300). Take a shopping break with a cup of La Colombe coffee (drip $2, latte $4) from the counter up front and head to the wooden-bench-filled garden in the back to chat about swells and breaks with the chilled-out staff.
4 After talking shop, you might be prepared to make the trek out to Rockaway Beach to catch some waves, but you can obtain a beachside glow without leaving this concrete jungle. Get a head start on your tan with an airbrush session atBrazil Bronze Glow Bar(580 Broadway between W Houston and Prince Sts, suite 501; 212-431-0077, brazilbronze.com). The company's formula is scentless and streak-free.
5 Show off your sun-kissed skin as you make your way toward Greene Street to check out some street art. Belgian artist Francoise Schein created Subway Map Floating on a New York Sidewalk(110 Greene St between Prince and Spring Sts, francoiseschein.com) in 1985. It combines old and new MTA maps and is embedded into the sidewalk. Compare Schein's schematic with the current one while rejoicing that our public transportation system is far superior to our friends' out West.
6 The Trump SoHo's Bar d'Eau(246 Spring St between Sixth Ave and Varick St, seventh floor; 212-842-5500, trumpsohohotel.com) offers a taste of Hollywood swank—beat the downtown crowds by arriving when the venue opens to the public at 6pm. Order a round of Red Soul cocktails (Grey Goose vodka, prosecco, St. Germain liqueur, lemon juice and muddled strawberries; $20), play some bocce or just lounge by the pool. Best of all, you'll be treated to the sparkling skyline of downtown Manhattan instead of some L.A. sprawl, reminding you why you've never left New York City.
View Larger Map
You might also like
See more in Walks & Tours
Sponsored listing
Giulietta's Cantina Club
This restaurant in the West Village amps up the romance of Italian cuisine with a menu focused on food meant to be shared. Start with a customizable cheese charcuterie board with porchetta, asiago, sopressata, gorgonzola or a whole host of other goodies (one for $7, three for $18 or five for $25). Follow that up with some burrata with grilled tomatoes and pesto ($15), ricotta-stuffed zucchini flowers ($4 per piece) or savory lobster cannoli ($6 per piece). For the pasta course, you might order osso bucco ravioli ($16), risotto with pancetta and peas ($18) or spaghetti pomodoro ($16). There's even a section of the menu dedicated to "aphrodisiacs," like roasted oysters or grilled asparagus topped with quail eggs and slivers of black truffle ($16 each). To add to the romantic mood, Giulietta's also brings in live jazz musicians every Wednesday and hosts a blues brunch every Saturday.
Venue says: "A Love Affair Between Food and Wine! Join us for Music & Wine Wednesdays featuring local bands."