NYC maritime facts: A seafaring history of Gotham
Get schooled on facts about NYC's maritime history, from Giovanni da Verrazano's 1524 exploration of the Hudson to the creation of cocktail sauce.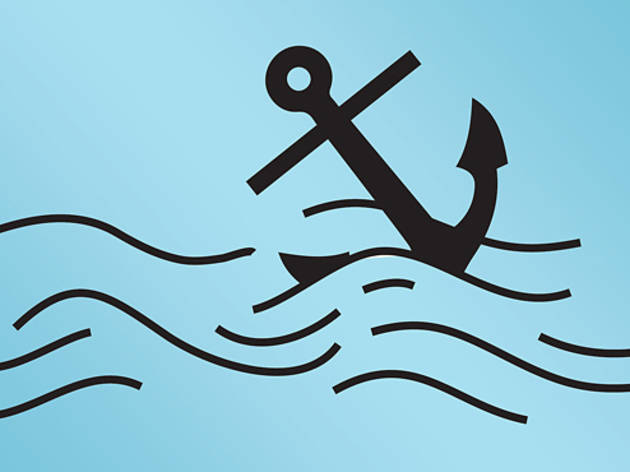 weekend
destinations—they're brimming with
history
. Trailing Gotham's origins from an oyster-loving Dutch settlement to the
sushi
-rolling modern era, these maritime factoids will have you cruising the city's sea-set history more smoothly than a sailboat in the Hudson.
1524
Florentine explorer Giovanni da Verrazano enters the New York Narrows, the first European to tour the Hudson River and land on Gotham soil. The Verrazano-Narrows Bridge—linking Brooklyn to Staten Island—is later named in his honor.
1621
In a diary entry, a Dutch settler bellyaches that "very large oysters" are so plentiful along the shore that it's difficult to sell the colossal bivalves in New Amsterdam (present-day New York).
1660–1700
New Yorkers like Frederick Philipse—one of the city's big-pimpin' merchants—welcome pirates seeking to relieve themselves of their "found" booty.
1703
The New York provincial government passes an act outlawing both the distilling of rum and the burning of oyster shells within city limits (due to fear of air pollution).
1830s
Massachusetts businessmen begin marketing Maine lobster to New York and Boston after the booming canning industry creates an unquenchable demand for the crustacean, leading to lobster's rise from a poor man's protein to a gourmet delicacy.
1860
Twelve million oysters are sold in New York. By 1880, the area's oyster beds are producing 700 million a year. The last year oysters are harvested in city waters is 1927.
1885
An oyster-shucking champion shells 2,500 bivalves in a lickety-split two hours, 23 minutes and 39 seconds.
1889
The Evening Sun reports on a ten-seat Fulton Street restaurant called the Clam—serving more than 50 kinds of preparations—widely regarded as Gotham's first-ever single-item-focused eatery.
1939
Manhattan clam chowder is deemed such an affront to the New England original that a bill introduced into Maine law makes it illegal to add tomatoes to chowder.
1940s
Brooklyn's fishing industry booms post-WWII, when a number of navy veterans enter the business, converting the War Department's sub chasers into fishing boats.
Show more
Sponsored listing
Greenwich Steakhouse
A brand new fine dining Steakhouse off Greenwich Avenue.
Venue says: "We are starting Brunch this weekend, Saturday & Sunday 11am-3pm. Try delicious eats like our homemade pancakes with applewood smoked bacon"