Ramen vanguard: Japanese noodles with a twist
This autumn, chefs Ivan Orkin and Yuji Haraguchi will give ramen noodles a modern makeover.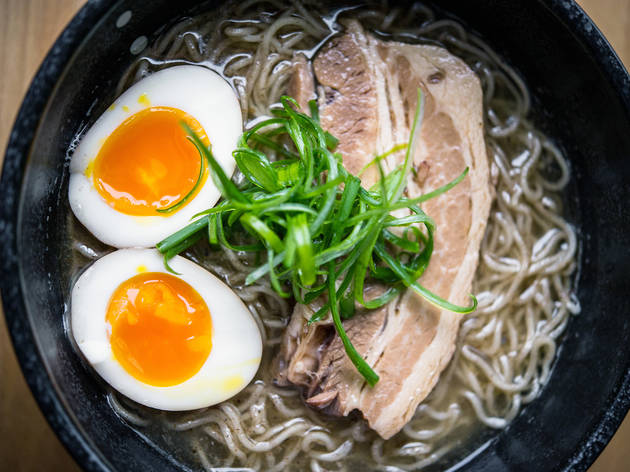 1/7
Photograph: Daniel Krieger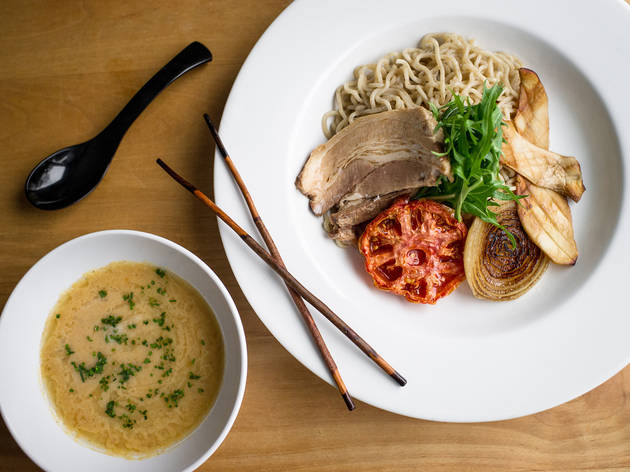 2/7
Photograph: Daniel Krieger
Vegetable tsukemen at Ivan Ramen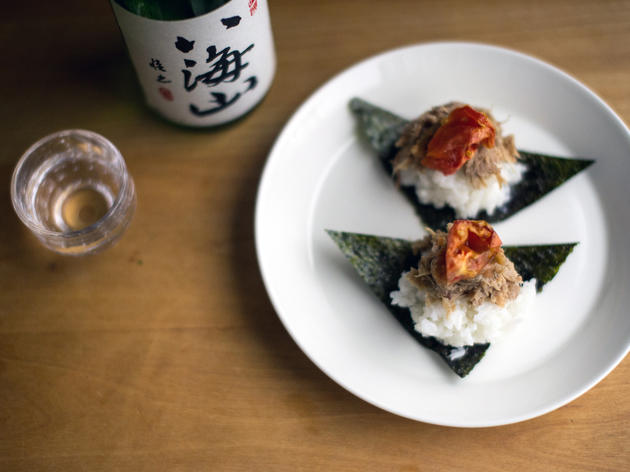 3/7
Photograph: Daniel Krieger
Shredded pork sushi at Ivan Ramen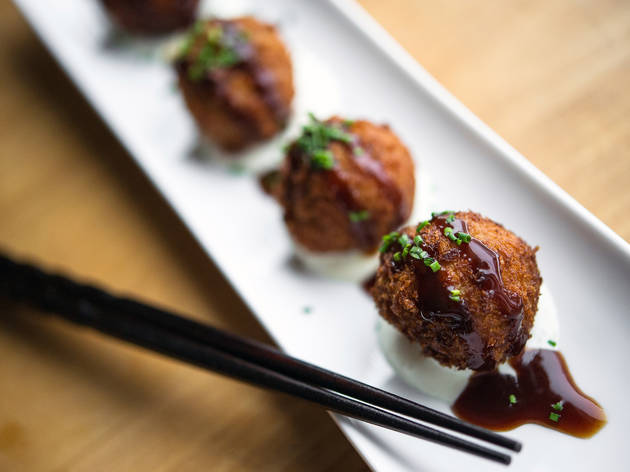 4/7
Photograph: Daniel Krieger
Pork meatballs at Ivan Ramen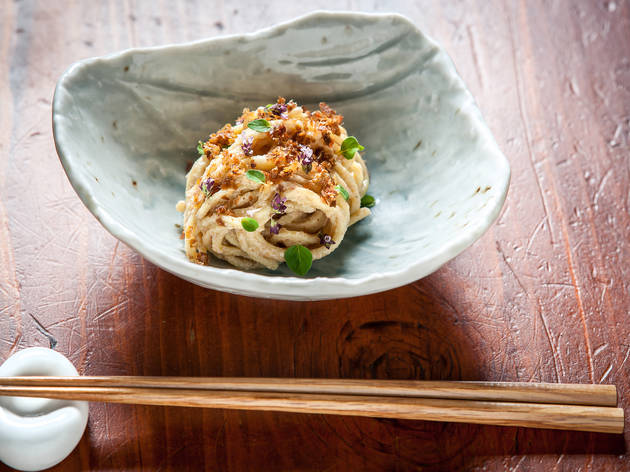 5/7
Photograph: Paul Wagtouicz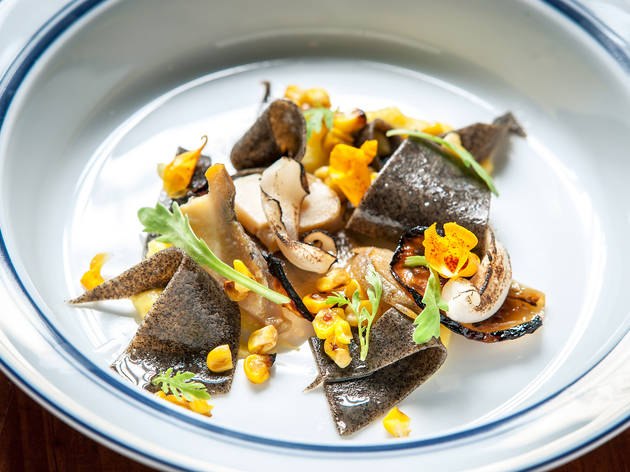 6/7
Photograph: Paul Wagtouicz
Soba maltagliati at Okonomi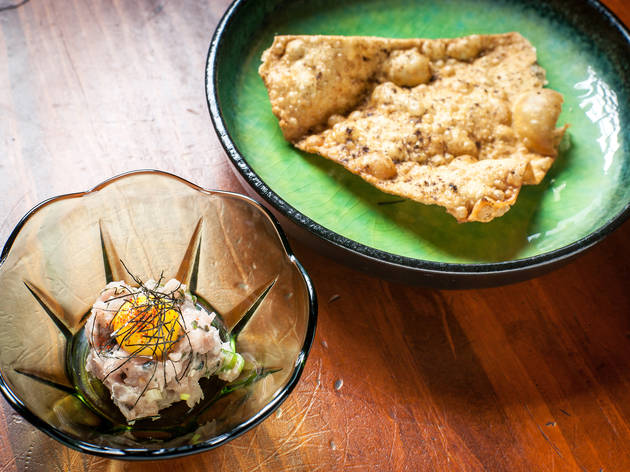 7/7
Photograph: Paul Wagtouicz
Ramen cracker and bonito tartare at Okonomi
Rabid food fetishists have been lining up at Smorgasburg for ramenburgers. But the strand-bun-and-patty combo isn't the only dish pushing noodle boundaries. This fall, a pair of chefs up the ante on ramen noodles with much-anticipated restaurants.

RECOMMENDED: Full list of NYC restaurants opening this fall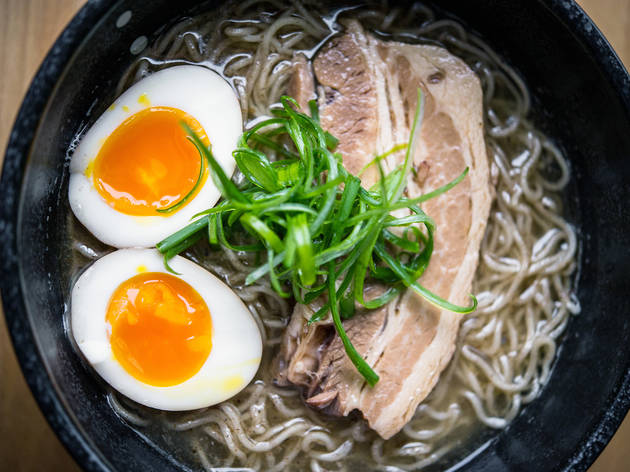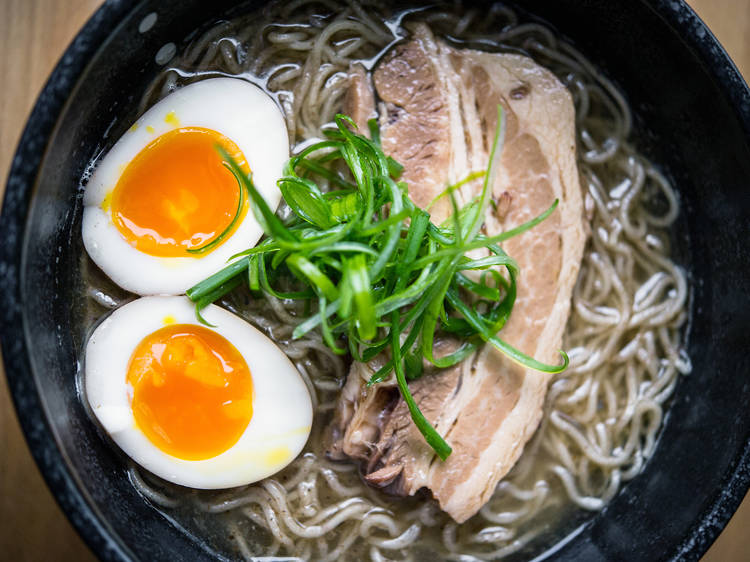 Ivan Ramen
Ivan Orkin may have honed his craft in Japan, but the chef's dishes don't always adhere to tradition. Take the noodles—a custom blend of rye and wheat—featured in bowls like his signature shio, with a chicken-and-dashi broth, a Japanese sea-salt blend, pork belly and a six-minute egg. When the virtuoso opens his first stateside outpost, you'll find more-outré dishes, like garlic-infused mazemen and pulled pork musubi. No phone yet.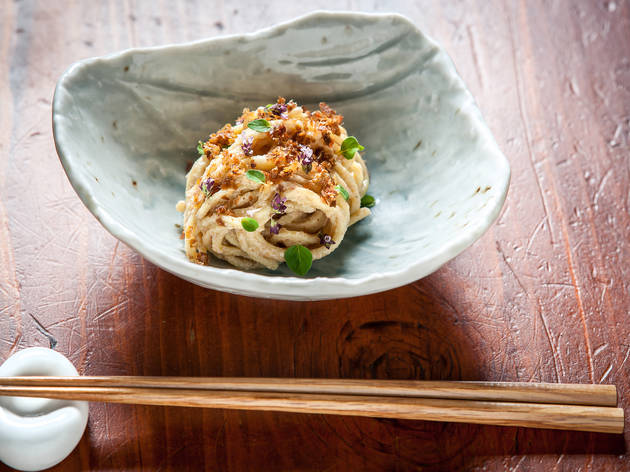 Okonomi
Yuji Haraguchi isn't exactly a fresh-faced newbie—he started introducing New Yorkers to mazemen at pop-ups in 2012. But when the self-trained toque finally opens his brick-and-mortar venture, he'll show locals a new hybrid, remixing the ramen-ya with a tasting-menu restaurant. Haraguchi will man the six-seat counter with Roberta's alum Tara Norvell, turning out East-meets-West creations (like uni ravioli and ramen crackers with bonito tartare) as part of a nightly changing chef's menu. No phone yet.