Heads up! We're working hard to be accurate – but these are unusual times, so please always check before heading out.
See all restaurants near the Solomon R. Guggenheim Museum
Find places to eat on any budget with this guide to restaurants near the Guggenheim in New York City.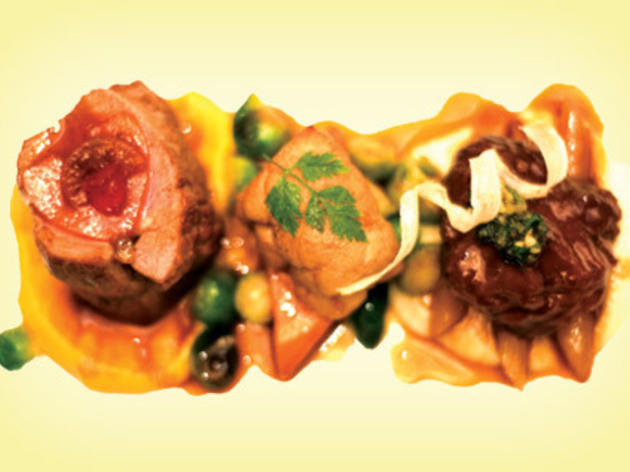 While New York is home to plenty of top chefs, haute-cuisine dominance has long been a grudge match between two French contenders, each recognizable—like Diddy or Prince—by a single name. Though Jean-Georges had the edge for a little while, 2009 has been the year of Daniel. In the past 12 months, Daniel Boulud earned his third Michelin star, graced the big screen in a documentary biopic, refurbished two restaurants, opened another and announced plans to expand to Singapore.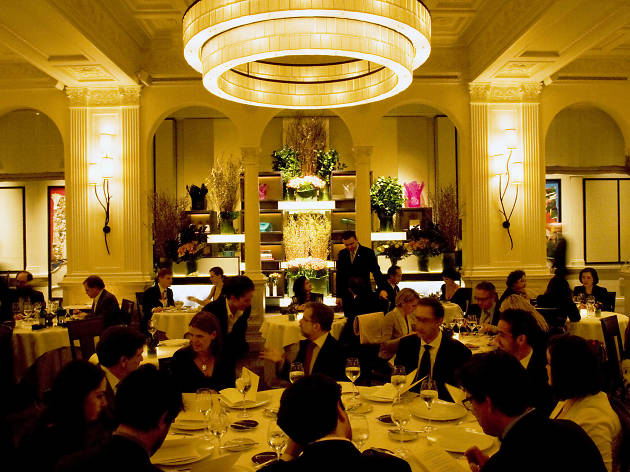 Even in the worst of times, a world-class city needs restaurants offering the escape of over-the-top coddling and luxurious food, with a star chef who's not just on the awning but in the kitchen and dining room, too-—in short, a place like Daniel. The most classically opulent of the city's rarefied restaurants, Daniel Boulud's 15-year-old flagship emerged from a face-lift last fall, looking about as youthful as a restaurant in a landmark Park Avenue building realistically can. The sprawling dining room no longer resembles the doge's palace in Venice.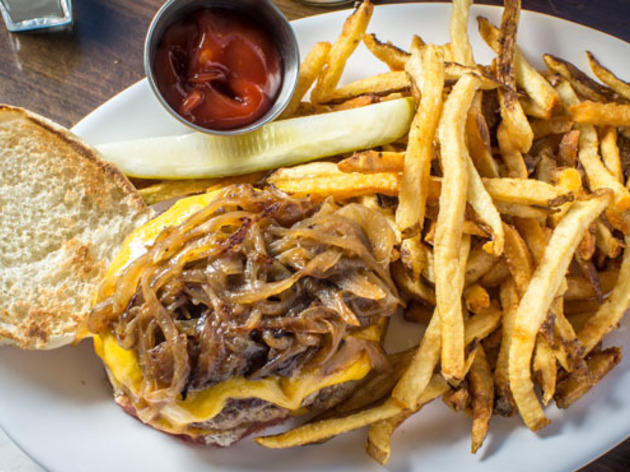 Photograph: Paul Wagtouicz
This jazzed-up corner pub turns out casual crowd-pleasers like burgers (dry-aged steak, Atlantic salmon), oysters and fruit-flavored martinis (sour cherry, fig).
This Chelsea spin-off of the uptown sushi stalwart—a late-night favorite of chefs like Eric Ripert and Daniel Boulud—offers larger digs, with 48 seats in the dining room and 14 at the sushi bar. But regulars can expect the same whimsical nigiri combinations (jalapeño-topped yellowtail, king salmon with scallion sauce).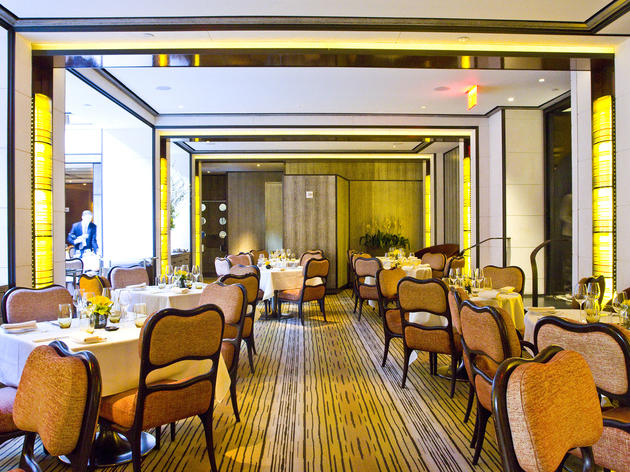 In New York, Jean-Georges Vongerichten is known for bringing a spare Asian aesthetic to haute French cuisine, for maintaining a flagship at the top of its game while juggling more modest projects all over the city, and for somehow managing to be all places at once. In addition to being one of the city's most celebrated chefs, he is also one of its savviest businessmen, making a killing spinning off restaurant franchises around the world. Basically, he's created various templates—J&G Steakhouse is one, Spice Market is another—which he offers to hotel clients worldwide. It's like choosing a restaurant concept from a catalog.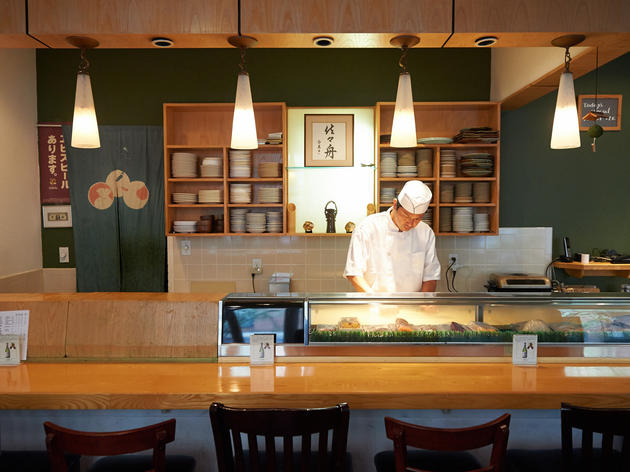 The only menu you'll find here is for drinks. The fish prepared at this tiny outpost of a popular L.A. sushi spot is governed entirely by chef Kenji Takahashi's whim. There's nothing to fear (except maybe the wasabi—they use the much spicier real stuff): Sasabune's omakase is culled from Takahashi's daily New Fulton Fish Market finds. He and his team dole out raw numbers, from favorites like salmon and yellowtail to more exotic sea creatures, including bonito in a spicy-sweet homemade soy sauce and a black cod in an eel sauce you'll want mop up with your fingers.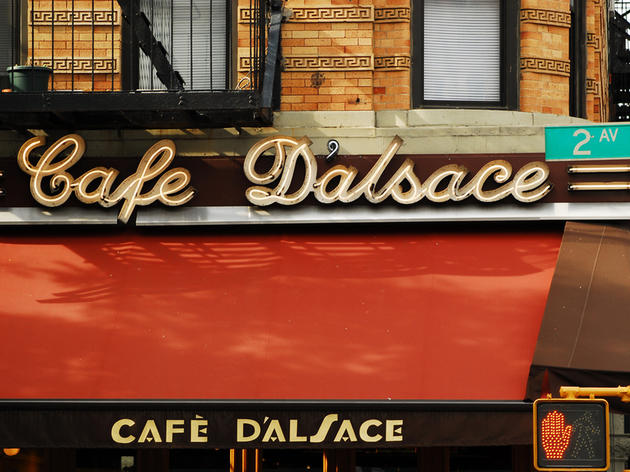 The decor and chaotic bustle evoke a brasserie you might see in a Godard film. The large portions of robust, earthy food are served in overgrown vessels that barely fit on the diminutive tables. Bone marrow (la moelle), simply prepared with only sea salt and grilled toast, comes with actual bones in an earthenware crock. Bigger appetites will appreciate the choucroute garni—a sausage-bejeweled heap of cured cabbage with white wine and juniper berries. The 120-bottle-strong beer list is encyclopedic. And for those who can't tell a port from porter, there's a dedicated beer sommelier who can pair artisanal brews with just about anything.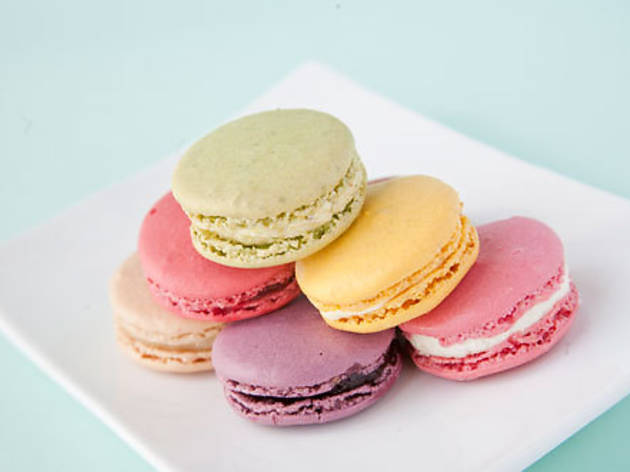 Paris's haute house of macarons brings its delicate pastries stateside with this charming Upper East Side shop. You'll find all the signature flavors, such as caramel, framboise and praline, plus New York–exclusive cinnamon-raisin. The precious decor—including antique upholstered chairs, bronze sconces and vintage-style wallpaper—pays tribute to the original, 149-year-old patisserie.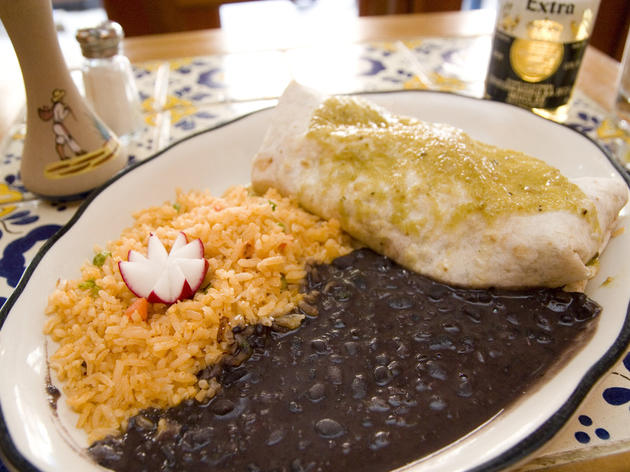 A 2003 offshoot of a same-named restaurant farther uptown, this lively spot is modestly decorated with light green walls, high-gloss wood tables and Aztec-inspired artwork. The made-to-order, tangy guacamole presented in its own mortar is excellent. Even more flavorful are the sopes—corn-flour patties layered with spicy chorizo, beans and stringy Oaxacan cheese. Tacos, burritos, chimi-changas and fajitas are popular entrées, but it's the more unusual regional specialties that caught our attention. A nicely charred rib-eye steak is topped with strips of poblano chilies, and shrimp a la diabla balances chipotle pepper heat with a creamy sauce.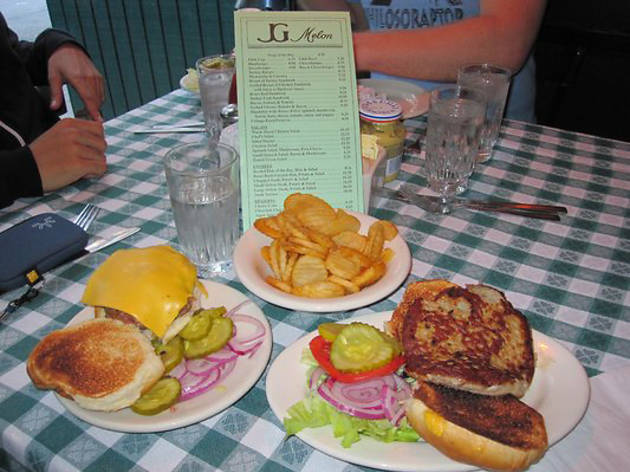 The signature offering is a burger that invites comparisons to the revered Corner Bistro's. Melon's is pricier, at $7 for the very basic model, but it's arguably just as tasty. Served austerely with a few slices of red onion and pickle, these handfuls must be eaten quickly, before the juice soaks through the bottom of the bun. Several of the genial bartenders, hosts and servers (in genteel ties and sweater vests) have been greeting patrons by their first names since the pub opened in 1972.