"The Chinese-Americans" photography series
An Rong Xu's ongoing project documents Chinese-American life. Here, he explains the stories behind six shots.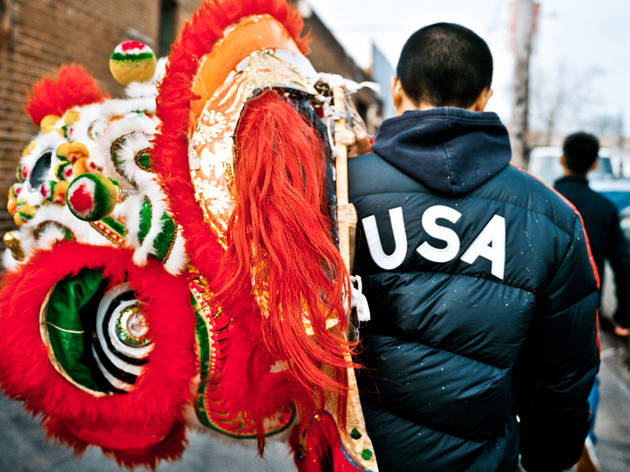 1/6
Photograph: An Rong Xu
Heading to a lion dance along Eighth Avenue in Brooklyn"It's a picture that depicts what it is to be Chinese-American: We wear our American on the outside, but we carry our heritage with us on our shoulders and on our backs wherever we go. I met a few guys who were part of the Chinese Freemasons, an athletic club that helps youth get into lion dancing and volunteering for the community."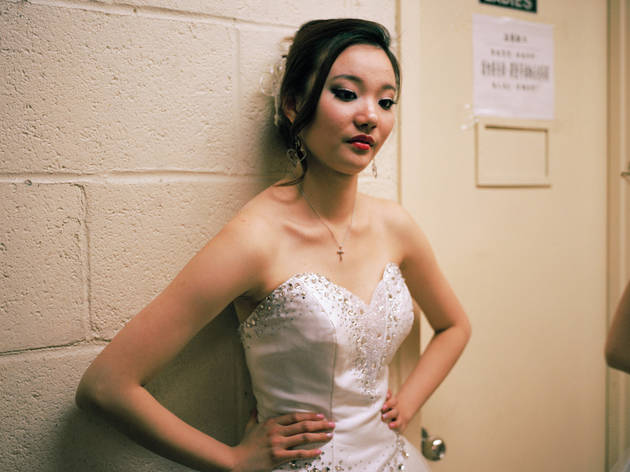 2/6
Photograph: An Rong Xu
Miss Model Angel contestant"Look at the Miss USA contest: You're not considered beautiful unless you're white. That's sad. I thought the Miss Model Angel competition was quite empowering, for a Chinese-American girl to see another Chinese-American girl onstage [and say], 'Oh, she's so beautiful, she won.' Instead of the swimsuit, you wore a corset. They wore wedding dresses. They all got lined up, and she was just standing there, oozing confidence. She ended up winning the contest."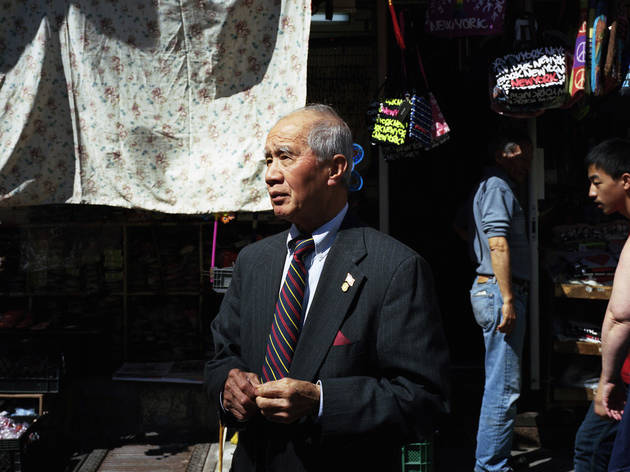 3/6
Photograph: An Rong Xu
Memorial Day on Mott Street"On Memorial Day, the American Legion marches down Mott Street from their headquarters on Canal Street and go to Kimlau Square in Chatham Square. They go there to do a memorial service and salute the fallen. This is one of the veterans, I believe, because he's wearing one of the pins—or he's one of the supporters. This man had this energy that I was very entranced by. I just followed him as he was walking. He turned around and just stood there for a moment and looked. I think, intrinsically, all human beings are sad. I'm drawn to beautiful sadness. He might have been in the middle of a thought. I just saw his emotion and his feelings in his face. It reminded me of my grandfather or my father and how, sometimes, they'd just sit there in thought and really just seem like they were millions of miles away."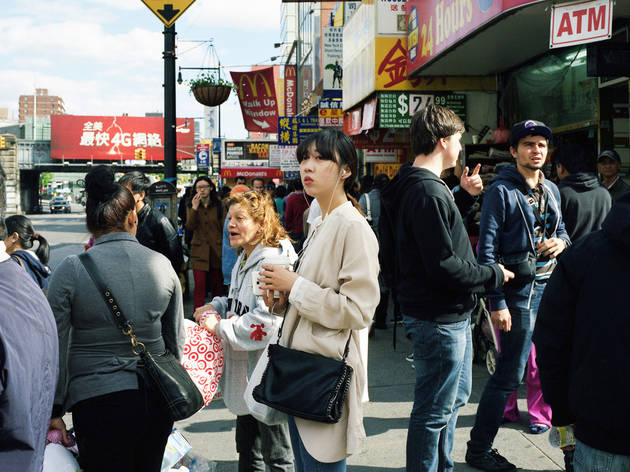 4/6
Photograph: An Rong Xu
Girl in Flushing, Queens"My biggest weakness is beautiful women. This girl just caught my eye because of her bangs and her complexion. I was waiting for a moment and she looked in my direction, and that's when I took the photo. I look at it in a really romantic way: She and I shared that moment together, and that one moment can be whatever it was for her, as it was for me. The whole idea was trying to take a portrait of the area. Flushing is a very overwhelming place, but I love it there."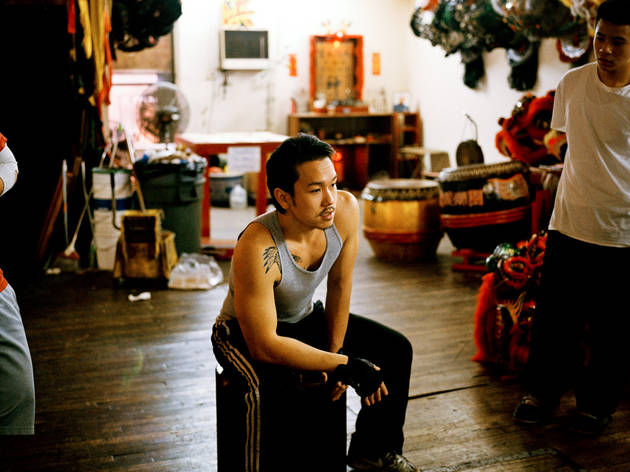 5/6
Chinese Freemasons working out"This is with the Freemasons. That's one of the leaders, Jay. He has a dark past, but he's changed for the better. He leads by example: He tries to help his fellow members, he's very adamant about being good at the lion dance and doing good with your life. He was leading a workout that day. They were weight-lifting to get ready for a lion dance."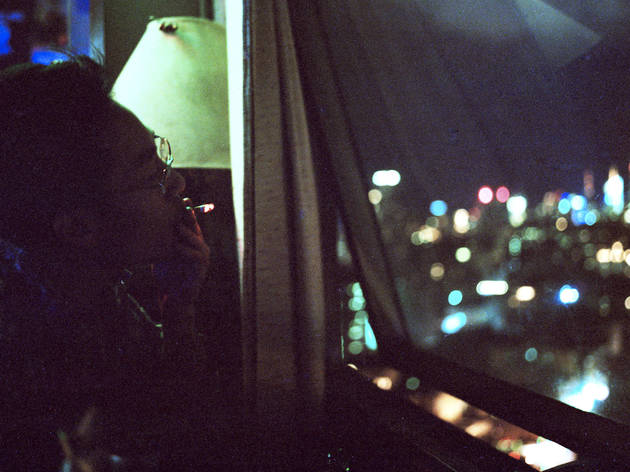 6/6
Overlooking Chinatown in Manhattan"This is my second cousin, Shawn. He has a crazy view of Chinatown. He's on the 32nd floor and he can just look down onto the entire Chinatown. I was drawn in by the romance of it, the city lights in the background, him just enjoying his cigarette. It's a quiet moment."
An Rong Xu's ongoing photography project, which documents Chinese-American life, is a way for him to process his dual identity. When the now-23-year-old was two, he and his mother left Taishan, China, to join his father and grandparents in Manhattan's Chinatown. For the next six years, the only non-Chinese people he interacted with were his teachers. Moving to Elmhurst when he was eight was a culture shock—other children asked him racist questions (such as if he ate dog), and he didn't understand why. With this project, Xu explains, he's "trying to calm down the little boy who didn't understand what it means to be Chinese-American, because I'm Chinese at home, but I have to be American at school." The series began when, as a junior at the School of Visual Arts, Xu started to spend time at the handball courts on Grand Street (when he was a child, his mother hadn't wanted him to play there because it was the bad park). He got to know the kids there and started photographing them.
RECOMMENDED: Complete guide to Chinatown in NYC
"One day, when I finish this project," Xu says, "it can be a living testament that we can't be erased: This is who we are, this is our home also. I want my children and my children's children to remember we're a big part of this country. I'm just trying to show a poetic understanding of the Chinese-American."