The next big thing: Yakitori in New York City
Bust out the sake. Booze-friendly yakitori—Japan's equivalent to barbecue—makes its way to center stage this fall.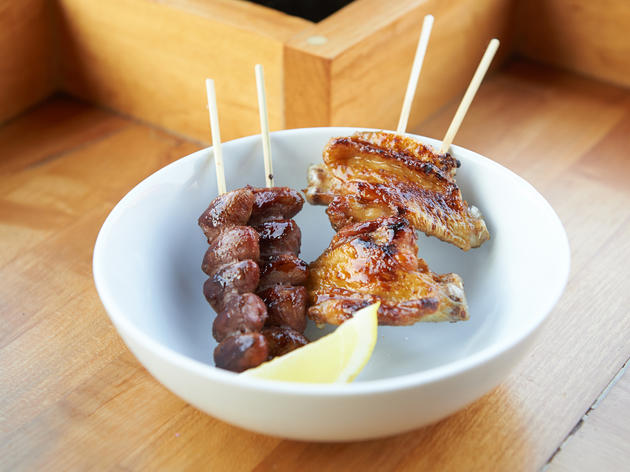 1/5
Photograph: Filip Wolak
Grilled chicken wings and hearts at BarChuko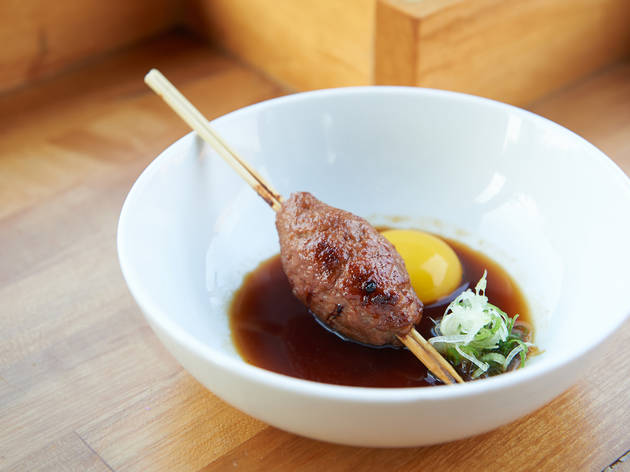 2/5
Photograph: Filip Wolak
Chicken meatball at BarChuko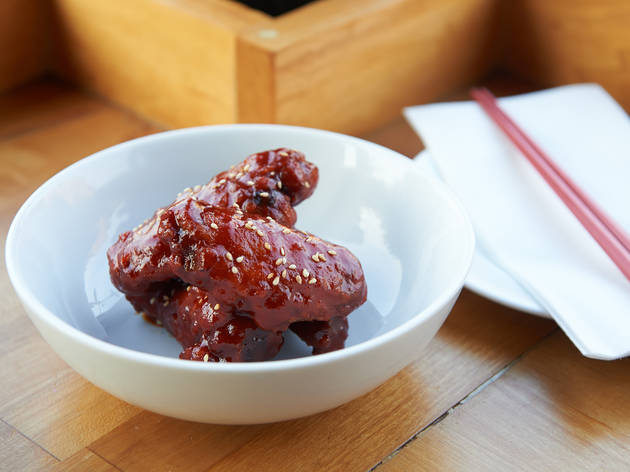 3/5
Photograph: Filip Wolak
Chicken wings at BarChuko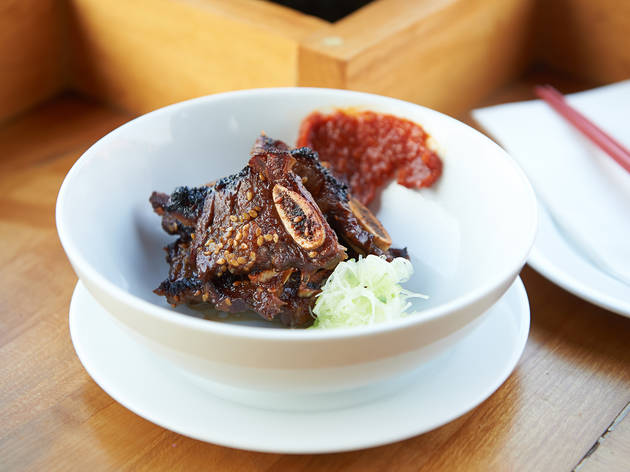 4/5
Photograph: Filip Wolak
Short rib at BarChuko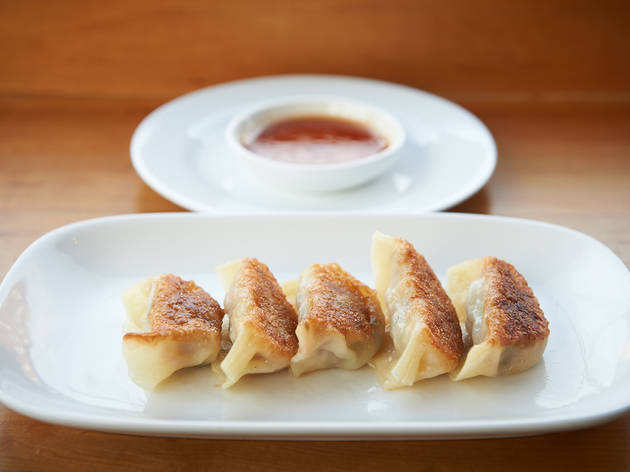 5/5
Photograph: Filip Wolak
Pork gyoza at BarChuko
RECOMMENDED: Full list of NYC restaurants opening this fall

It was a curious thing when Masa Takayama—revered chef of the city's spendiest sushi restaurant—announced that his next project, Tetsu, would highlight Japan's barbecue equivalent: the laid-back, booze-friendly yakitori. Originally scheduled for fall, the project was pushed to 2014, but the sushi maestro isn't the only notable chef with his eye on the skewered-and-grilled category. So we're calling it now: Yakitori is the next ramen, cronut or whatever foodstuff is sending the Instagram-obsessed into a tizzy when this is published—it's about to blow up. Kick-starting things are David Koon, Jamison Blankenship and James Sato—Morimoto protégés—who will open the 60-seat BarChuko down the block from their ramen-ya, Chuko. The duo will man coal-fired grills, slinging chicken-, beef- and octopus-on-a-stick alongside raw plates like beef tartare and oysters. It's likely that this yakitori-ya will be as jam-packed as their debut venture. Better get in line now. 565 Vanderbilt Ave at Pacific St, Prospect Heights, Brooklyn (no phone yet). Early October.
Missing Time Out magazine?
You can still read our latest issue from the comfort of your couch
Read online