Heads up! We're working hard to be accurate – but these are unusual times, so please always check before heading out.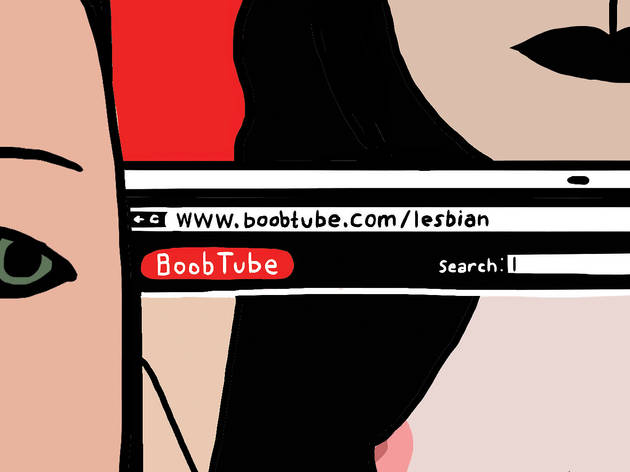 Let Us Sex-plain: My boyfriend walked in on me masturbating
Your personal wingwoman, Jillian Anthony, answers all your questions about dating and doing it in New York
I get it—being single in the city can be tough, and the ways New Yorkers are having sex these days can be surprising. But whatever your dating conundrum might be, I'm here to help. Consider me (Jillian Anthony, Time Out New York's Senior Things to Do editor) your personal wingwoman, guiding you through dating and doing it in New York in our weekly "Let Us Sex-plain" column. Check out my answers to all your questions online and in the magazine every Wednesday, and submit your own coitus queries below!
I want to grow out my pubic hair, but I'm kind of scared what new hookups will think. Is full bush acceptable now?
—Lauren, Bushwick
Here is what's acceptable: Doing whatever the fuck you want with your own body. Women have been body-shamed by all sorts of forces—from porn to the fashion and beauty industries—into thinking we need a delicately maintained or downright hairless vagina at all times. Fuck the patriarchy. If you want a full bush, let it run wild, sister, and don't sleep with any dude who has a problem with it.
My good friend has recently been dipping into the BDSM scene. She's been seeing this guy regularly, and last week she showed me a cut mark she had on her thigh; she let him cut her with a knife, and apparently she liked it! Now she wants me to meet this guy, and I'm totally freaked out. I don't want to look into this freaky dude's eyes. Am I being a bad friend?
—Christina, Gramercy
Your friend likes to get cut and stuff, and she's open about it and unashamed. As long as she's safe and this relationship is mutual (and that's what it sounds like), it really shouldn't concern you. As far as meeting this guy, why not? If you were dating a new guy you were excited about, but your BDSM friend said she wasn't interested in meeting him, how would you feel? If he treated your friend badly or the situation were negative in some other way, I'd understand more. But, hey, she has kinks and so does this guy, and he's making her happy—knives or not. Set your fears aside and have a beer with them, and ask them any questions you have so you can put those fears to rest.
My boyfriend of three years walked in on me furiously masturbating last week, and things have been rocky ever since. I was using a huge vibrator and watching lesbian porn, and he's been making little digs at me and acting super insecure. How the hell do we move past this?
—Patty, Fort Greene
Oh, boy. He walked in on you and your private time with "Buzz Aldrin" and the busty blonds, huh? It's normal for him to be rattled by this discovery; I assume his dick isn't 10 inches, nor is he a woman, so he's probably doing some frantic self-measurements right about now. Sit him down and tell him that while we all have the rights to our own fantasies (you can bet he has some interesting fantasies of his own), he's more than enough for you in reality. Answer any questions he has, but if he's still treating you badly after your chat, make it clear that his issues are in his head, and he needs to do the work to get past them.
Read previous weeks' sex columns
Your personal wingwoman, Jillian Anthony, answers all your questions about dating and doing it in New York. Read them all here.