Heads up! We're working hard to be accurate – but these are unusual times, so please always check before heading out.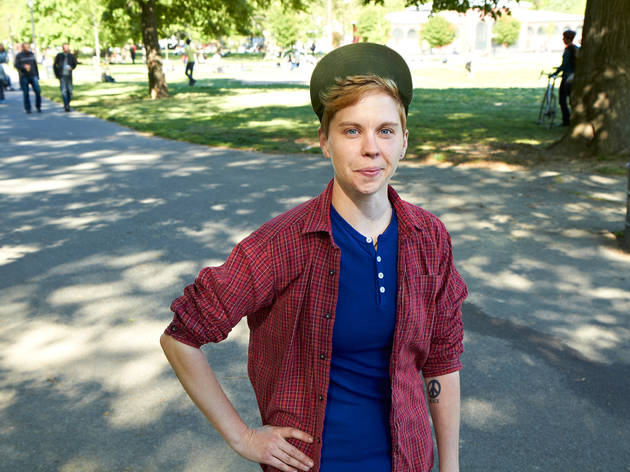 1/2
Photograph: Jena Cumbo
Adrian, 29; ESL teacher; Williamsburg, BrooklynWhere we found her: Brooklyn Kickball at McCarren Park"I'm a superb cuddler, dependable and a fantastic cook. I'm a little bit hilarious and great with my hands. I'm super outgoing and have many interests. I have lived and worked in four countries and all over the States."Want to ask her out? E-mail: adrian1@tonypersonals.com. MOUSE OVER THE IMAGE AND CLICK THE ARROW TO SEE THE NEXT SINGLE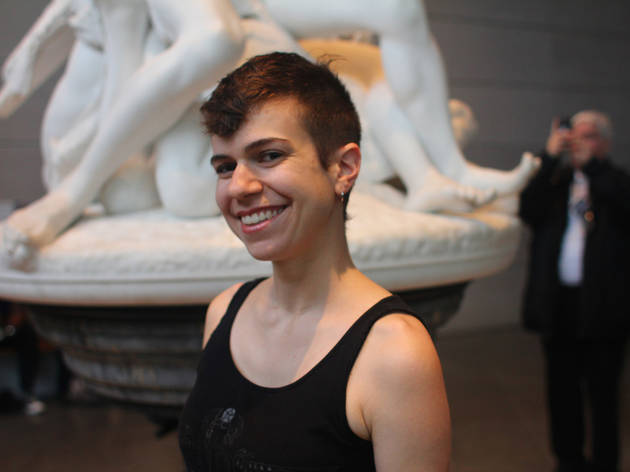 2/2
Photograph: Grace Chu
Jessica, 26, puppet theater director and designer, ChinatownWhere we found her: Target First Saturday at the Brooklyn Museum"My best friend says I'm sexy, funny, adventurous and creative. He also says I'm like Lisbeth Salander without the social awkwardness. But what does he know? I like drinking beer, riding my bike, and I have a great rack."Want to ask her out? E-mail: jessica1@tonypersonals.com.
Women seeking women: Date these single New York women (May 2012)
It's the dating Holy Grail for women seeking women: A Lisbeth Salander type (The Girl with the Dragon Tattoo) for you to date.
We'll fess up. It appears that the four places we visited for this round of "Date these singles" are not the places to go to meet lesbians. (Although if you're after a single New York woman who's like Lisbeth Salander from The Girl with the Dragon Tattoo without the social awkwardness, try Target First Saturdays at the Brooklyn Museum.) From past experience, however, we can tell you Ginger's Bar in Park Slope is a good bet for women seeking women. See who we found there in April's "Date these bachelorettes."