Paper magazine's Mickey Boardman picks his fall fashion essentials
The spunky fashion fanatic and editorial director of Paper magazine keeps his fall wardrobe unique and fun.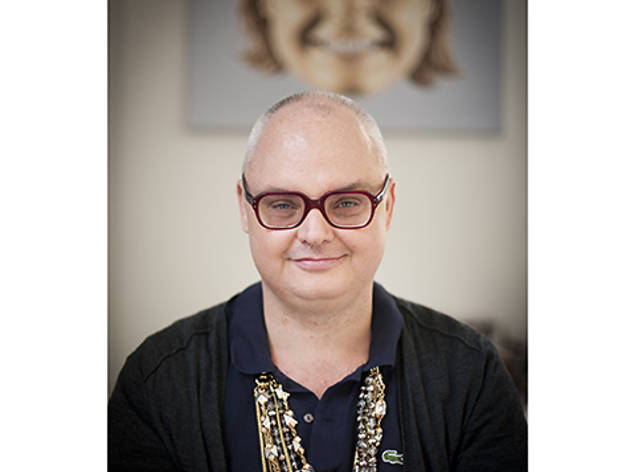 1/12
Photograph by Christopher Dibble
"I love a high-low look," says Boardman. "I wear fancy jewels and a designer cardigan, so it's great to have a comfy casual sneaker [to balance it out]. Plus, if you're on your feet all day, they keep your tootsies comfortable so you're happy and stylish."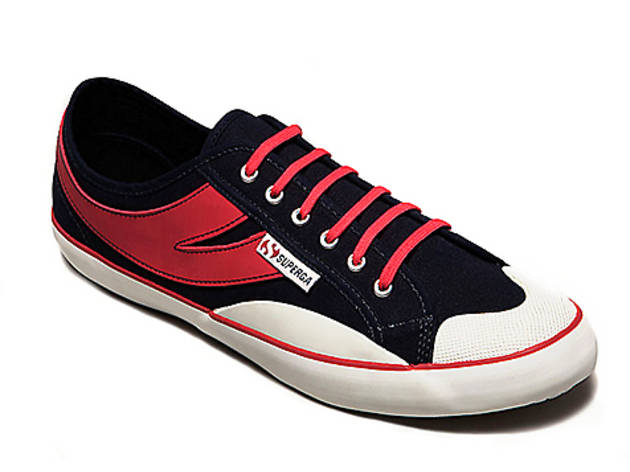 2/12
"I'm obsessed with Superga sneakers, and not just because the Olsen sisters are co–creative directors. They're like Converse for Europeans. So cute and chic, and also cruelty-free," says Boardman. He favors this Superga canvas style ($80).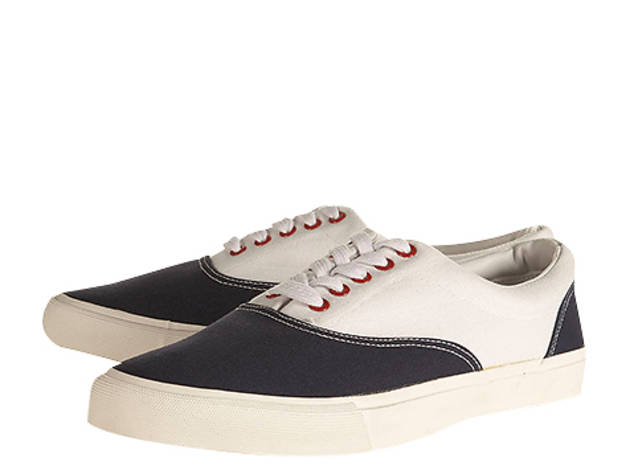 3/12
SPIN HIS STYLE
Mystery sport-print plimsolls, $45, at topman.com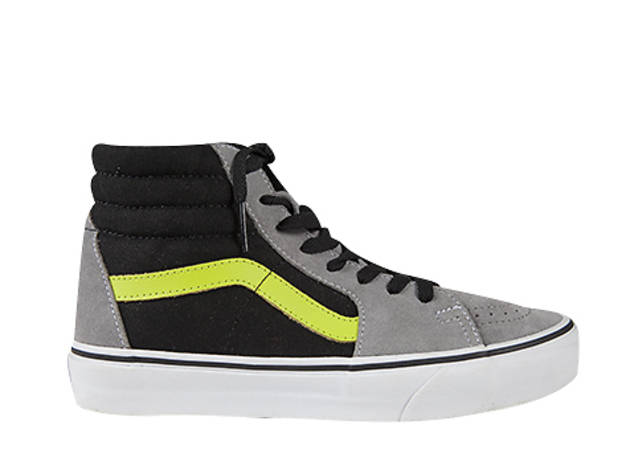 4/12
Photograph: Jessica Lin
SPIN HIS STYLE
Vans Sk8-Hi suede sneakers, $60, at vans.com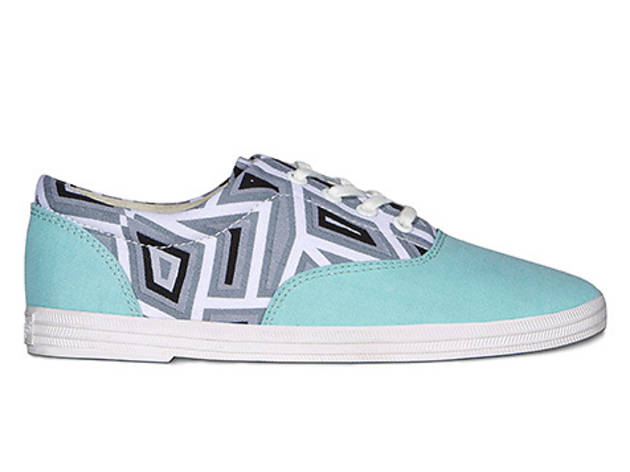 6/12
SPIN HIS STYLE
BucketFeet Meryl Rose Phillips shoes, $65, at bucketfeet.com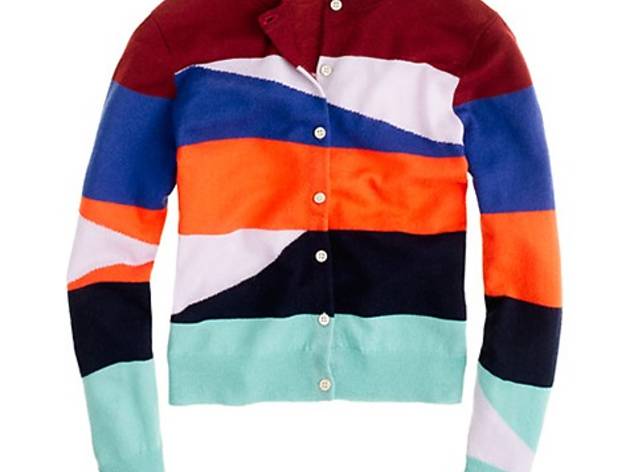 7/12
"I love cardigans, they're so easy. You can just roll 'em up and throw 'em in your purse, and pull 'em out when it's cold," says Boardman. "Creatures of the Wind are the hottest up-and-coming designers, so it's good for my street cred to wear them," he adds, referring to this colorful cashmere cardigan from the brand's collaboration with J.Crew ($245).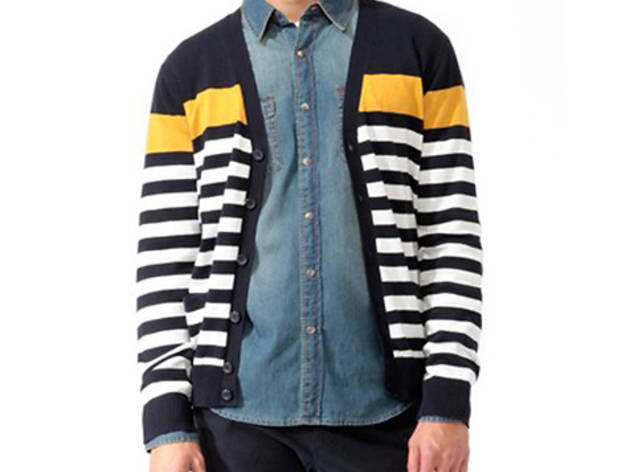 8/12
SPIN HIS STYLE
Forever 21 striped cardigan sweater, $24, at Forever 21, locations throughout the city; visit forever21.com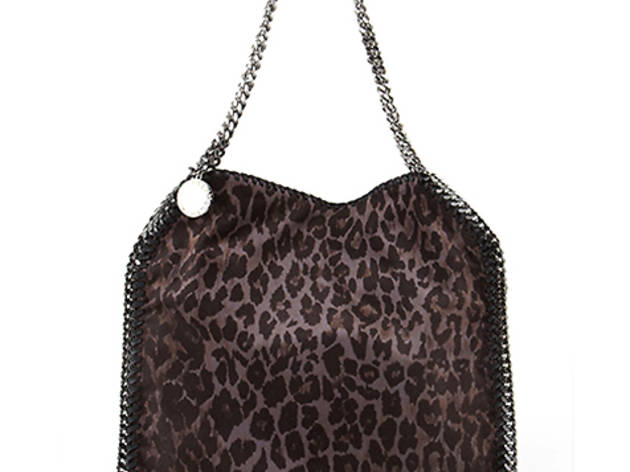 9/12
Boardman's accessory of choice is this Stella McCartney Baby Bella leopard-print tote ($1,335). "I don't wear any animal products, so Stella McCartney is heaven for me," he says. "I'm really feeling animal prints this season, and this Stella bag gets me my fix. It's also cruelty-free."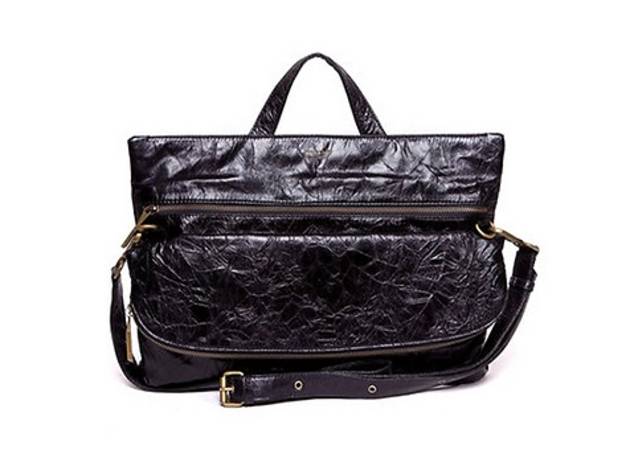 10/12
SPIN HIS STYLE
A more subdued but still cruelty-free option is this carryall from the vegan brand Matt & Nat ($145 at mattandnat.com).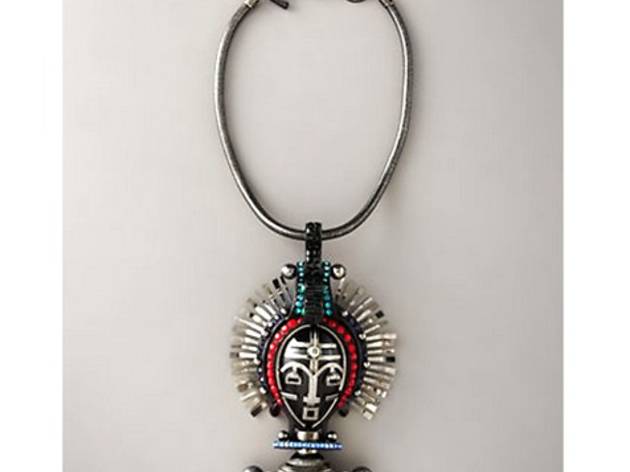 11/12
Boardman accessorizes with lavish baubles like this Lanvin Mask pendant necklace ($2,125). "Lanvin makes the best jewels. They are so fancy that they dress up my everyday housewife look," the editor jokes. "The problem is, they're so high-quality and heavy that I sometimes need to take an Excedrin when I put them on."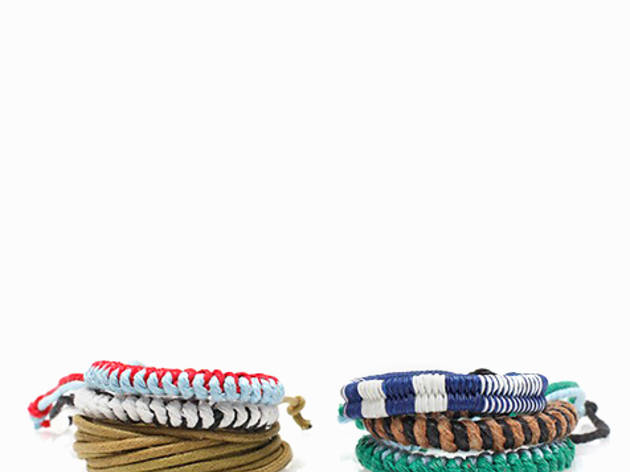 12/12
SPIN HIS STYLE
For guys who want to try wearing jewelry, these Burkman Bros woven beach bracelets (three for $30 at needsupply.com) are a good alternative to Boardman's man-bling.