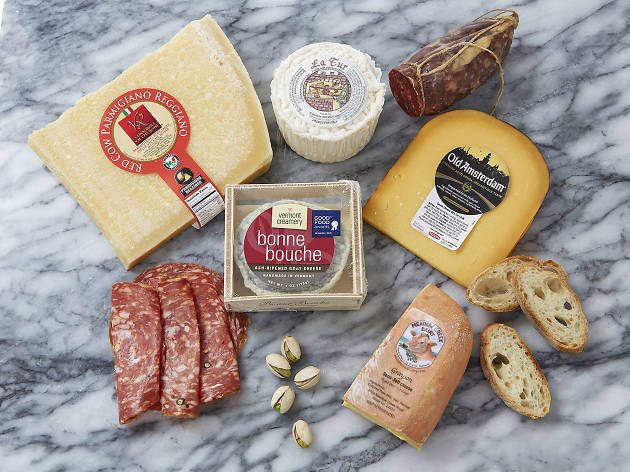 Every cheese shop worth going to in NYC
At a cheese shop, get NYC's best Swiss, cheddar, Gouda, Brie...shall we go on? These stores have the best cheesy goods.
A cheese shop is about to become your favorite kind of grocery store in NYC. Because being an adult is tough, but it's easier to work a 60-hour work week and come home to an apartment share with two other twentysomethings when there's a fridge full of cheese waiting for you. Instead of shrink-wrapped cheddar from Gristedes, treat yourself to a truffle-infused Gouda or a wonderfully stinky Stilton from the city's best shops. (You can even add it to a bacon egg and cheese sandwich for breakfast perfection.) Or better yet, swing by a wine store and assemble an Avengers-level assortment for an impressive wine-and-cheese soiree. Sweet dreams are made of cheese—who are we to dis-a-Brie?
RECOMMENDED: Full guide to restaurants in NYC
Looking for a butcher shop?
A butcher shop in NYC is the perfect place to buy choice cuts of meat, from steak to burgers to wings to BBQ
Best selling Time Out Offers