The 100 best restaurants in NYC
From unimpeachable classics to buzzy newcomers, these are the best restaurants in NYC you need to know about right now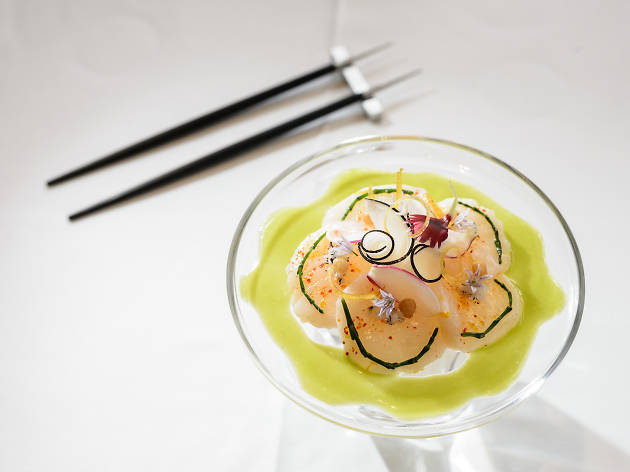 Narrowing down the 100 best restaurants in New York City is no easy feat, given the sheer number of top-rate eateries NYC has to offer, from long-time favorites to the buzzy upstarts joining the fray week in and week out. But we put in the grunt work, detailing the city's best Italian restaurants, best sushi, best Mexican spots and more. Here's the best of the best: The 100 best restaurants that Time Out New York's food editor—and New York itself—can't live without.
Sponsored listing
BARCEY'S
Barcey's might look like just another Brooklyn cafe, but one look at the menu reveals more than the typical pastries and lattes. Sure, you've got all the usual breakfast suspects, like yogurt parfaits, smoothies, bagels and sandwiches, but there's also much more than that. Barcey's menu runs the gamut from chicken and waffles to ramen with pork belly to crab banh mi. The options largely follow a New American theme, with Filipino and Asian fusion influences. If you're in the mood for something a little stronger than coffee, order a cold beer or glass of wine. With free Wifi and plenty of outlets, it's also a convenient spot to hole up to get some work done or squeeze in some study time.
"Join us for dinner tonight - we now also serve beer and wine."