The 50 best clothing stores in NYC
Get your fashion fix at the best clothing stores in New York City, from posh boutiques to sprawling department stores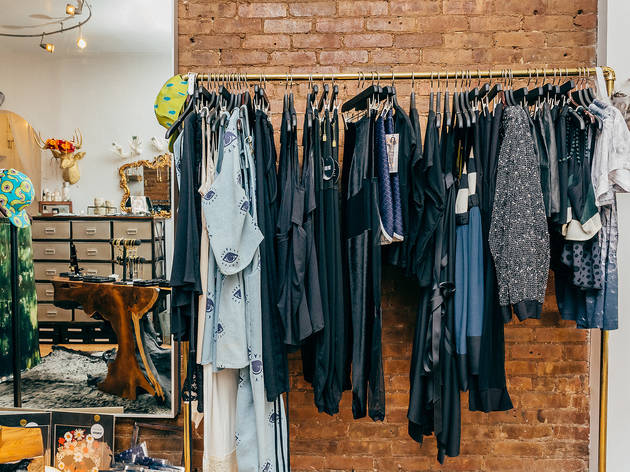 New York has a seemingly endless supply of the best clothing stores, from consignment shops to vintage clothes shops, that span hundreds of styles and price points. So whether you're an Upper East Side dweller or rarely see north of 14th Street, there's plenty of shopping opportunities to tap into—and we've rounded up the best ones from every NYC neighborhood.
RECOMMENDED: Full guide to shopping in NYC
Best clothing stores in NYC
Shopping, Department stores
The 10-floor department store is arguably the king of Fifth Avenue, and there's no shortage of reasons why. A purveyor of everything from bags and shoes to beauty, jewelry and clothing for men and women, there's really nothing you can't find at this historic high-end outlet.
Shopping, Department stores
Founded in 1861, Bloomingdale's is one of the oldest and most successful luxury department stores in the country. The Soho location has a notoriously small selection, so head up to the Midtown storefront whenever possible.
An iconic source for premier luxury designers, Jeffrey is home to timeless and trendy fashions alike. Splurge on high-end brands like Chloe, Lanvin, Saint Laurent and more.
Shopping, Department stores
Founded and headquartered in NYC, Barneys is a New York luxury institution, selling everything from jewelry to handbags to home décor. Check out the newly opened Chelsea location, which, while smaller, provides a calmer shopper experience versus its Midtown counterpart.
Shopping, Department stores
This famous luxury department store founded in 1899 is as sophisticated as ever, with a plethora of brands and fashions in famously elegant surroundings. Be sure to check out the separate men's store across the street!
The Taiwanese designer studied fashion in NYC, so he's a pro at filling his shop with New Yorkers' beloved black clothes. The Soho flagship store, with its marble floors and black furniture (and a hammock!), is worth a visit even if you can't afford anything.
The queen of effortless style, there's nothing not to love about Isabel Marant. At her store, open your wallet and splurge on chic cashmere basics, oversized coats and funky art-décor inspired jewelry for women.
Show more