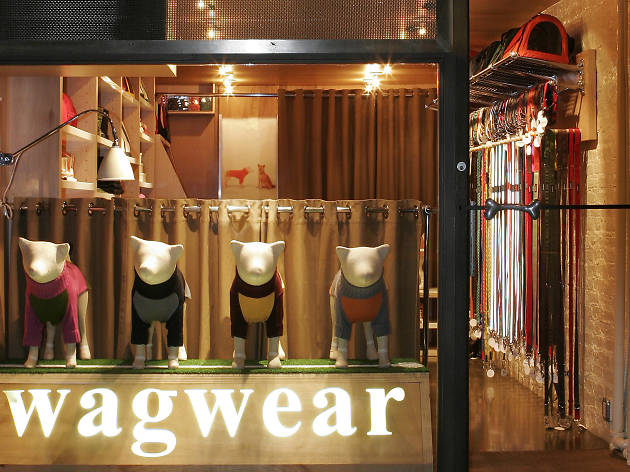 Find a great pet store in NYC
Forget Petco: An indie pet store offers personalized service and one-of-a-kind goods for four-legged friends
If there's one thing New Yorkers love most, it's our pets, so a favorite pet store is a necessity. Although we enjoy chugging a few beers at dog-friendly restaurants and saying hi to our local bodega cats, we feel guilty leaving our four-legged friends cooped up inside our apartment all day long. Our furry companions deserve the best, and luckily there's no shortage of niche offerings for pets in NYC. From adorable duds, tasty treats and shops that offer pet adoption, we've mapped out the best stores for pets by neighborhood, so you can keep your adorable critter happy, healthy and stylish.
RECOMMENDED: Full guide to shopping in NYC
Find a pet store in Manhattan
Find a pet store in Brooklyn
Find a pet store in Queens
Feel weird about giving your pet meds when they're sick? So do the owners of this shop, which runs on a back-to-nature philosophy built around how animals lived and ate while in the wild. While the owners don't prescribe medicine, they recommend homeopathic remedies and vitamins that will nurse your little ball of fur back to health, along with non-toxic litter, toys and treats that will keep him that way.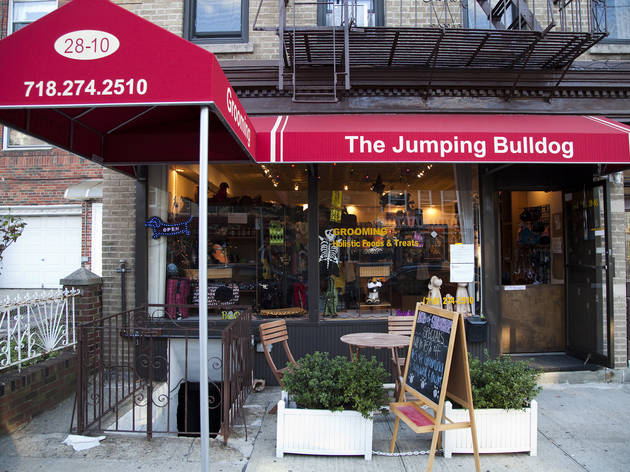 Tania Firrigno's chic, inviting boutique is dedicated to her French bulldog, Oskar, and sells luxury products typical of Manhattan pet stores sans inflated prices. No time to give Fido a bath? Pat him down with Earthbath Green Tea wipes (100 for $15), infused with Hawaiian awapuhi extract, aloe vera and vitamin E. If he's good, reward him with a locally baked Robbie Dawg organic biscuit ($7) in flavors like Brooklyn pizza and honey BBQ chicken. Entertainment comes easy with a Simply Fido plush lamb toy ($15), which is Chinese-made and certified organic.
Why not take your pet out for the day?
NYC parks offer verdant green spaces to relax, get some sun, picnic and more. Don't miss any offerings with our guide.