Heads up! We're working hard to be accurate – but these are unusual times, so please always check before heading out.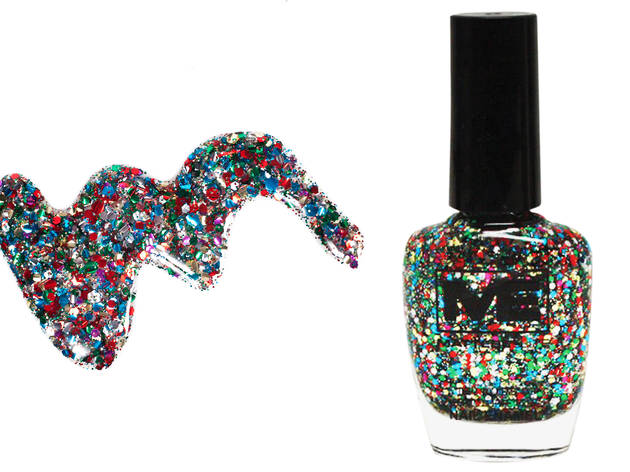 1/15
Part of the Mon Amour collection of glitter polishes inspired by Paris, this festive option instantly puts smiles on our faces. Expect a thick, even spread of both small and large confetti chunks that make every day a special occasion. Mattése Elite Baise Moi nail polish, $6, at Ricky's NYC, locations throughout the city; visit rickysnyc.com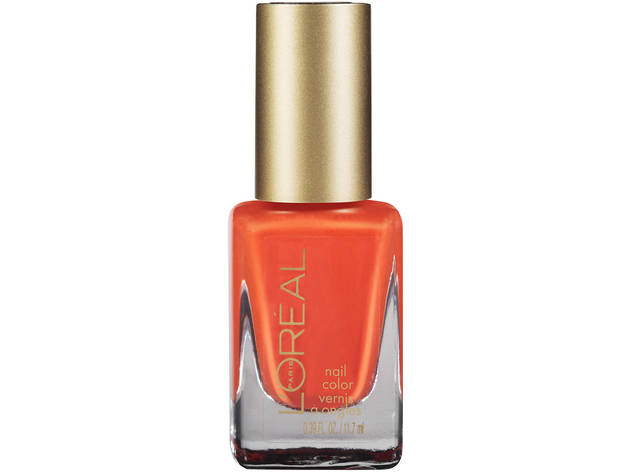 2/15
Bright without being neon, this unadulterated orange color provides the ideal pedicure polish and will pop beautifully against summer sandals. L'Oréal Paris Colour Riche nail color in Boozy Brunch, $6, at lorealparis.com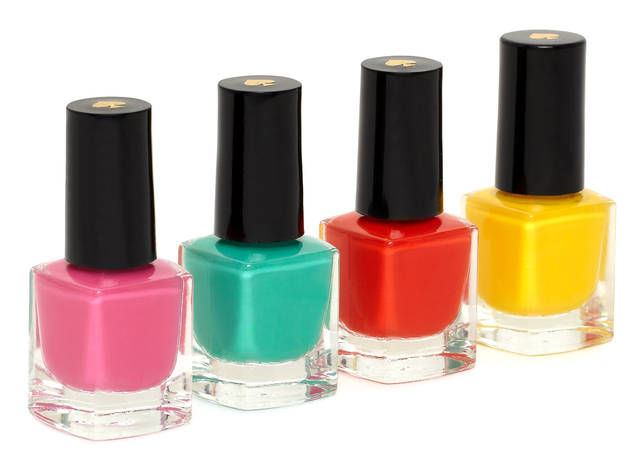 3/15
In our eyes, Kate Spade can do no wrong, and the brand doesn't disappoint by bringing its whimsical touch to nail polish. The debut collection was developed by lipstick maven Poppy King and inspired by Australian artist Florence Broadhurst's bold wallpaper patterns (our favorite colors are Orange Solar and Watermelon Fingers, which come out just as vibrant as they look in the bottle). Bonus points: The limited-edition set comes in petite, TSA-approved vessels, making vacation touch-ups a cinch. Florence Broadhurst for Kate Spade New York travel nail-polish set of four, $28, at Kate Spade New York, 454 Broome St between Mercer and Spring Sts (212-274-1991, katespade.com)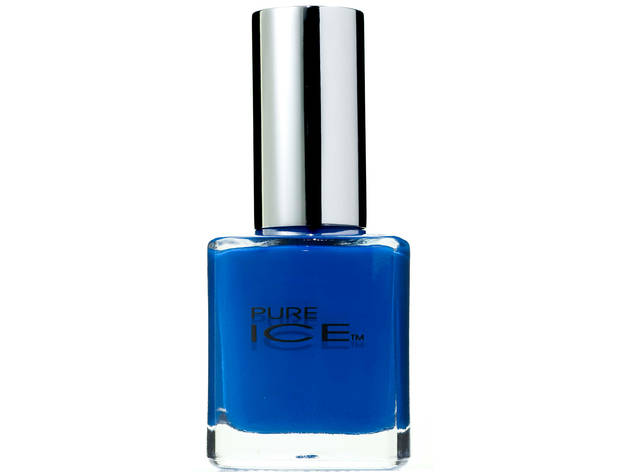 4/15
This formaldehyde-free royal-blue lacquer provides a dark option for spring without being winter-oppressive. Considering that you only need one coat for its true potential to shine, we can hardly get over its beyond-reasonable price. Pure Ice French Kiss, $2, at pureicecosmetics.com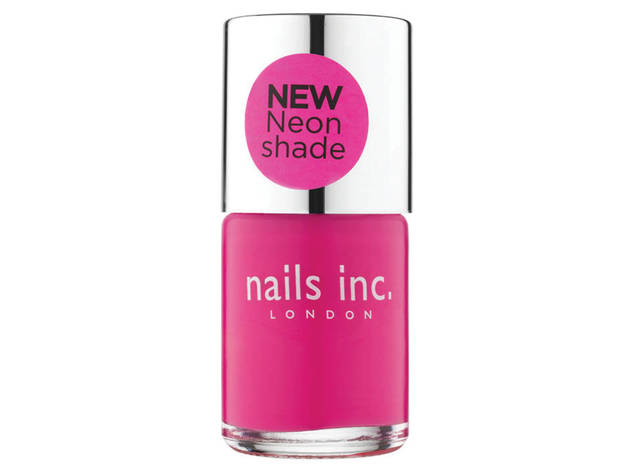 5/15
It's impossible to have a pessimistic attitude while wearing this Day-Glo pink hue, which conjures up images of Barbie at a rave. Swipe on two coats of the ultra-girly lacquer, and we dare you to have a bad day. Nails Inc. Notting Hill Gate, $10, at Sephora, locations throughout the city; visit sephora.com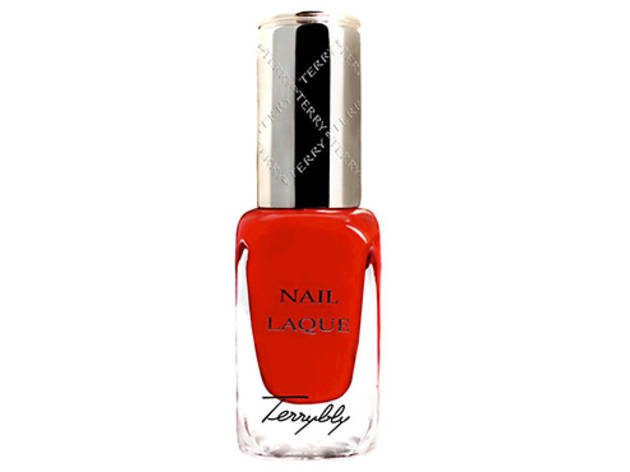 6/15
Imagine biting into a juicy red cherry tomato and you'll get a sense for this delicious one-coat wonder, whose orange undertones render it a warm-weather staple. By Terry Terrybly Nail Lacquer in Eccentric Vermillion, $30, at C.O. Bigelow, 414 Sixth Ave between 8th and 9th Sts (212-473-7324, bigelowchemists.com)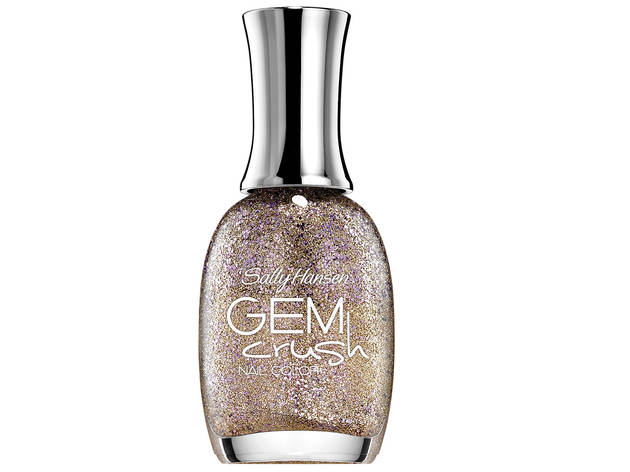 7/15
A nice, fat brush delivers gobs of lavender and gold glitters that sparkle like crazy—it's as if you're wearing a red-carpet dress on your nails. Sally Hansen Gem Crush in Big Money, $7, at CVS, locations throughout the city; visit cvs.com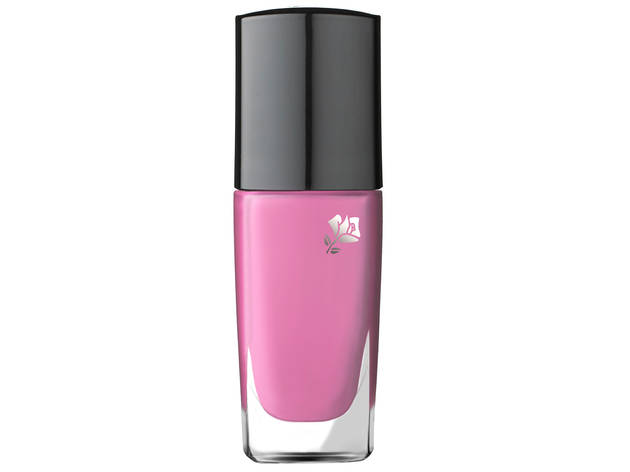 8/15
Proving you can be feminine and flirty yet still mean business, this deep, rich violet is hot-date sultry while still managing to be subtle enough for the office. Lancôme Vernis in Love in Violette Coquette, $15, at lancome.com
9/15
Photograph: Kent Rogowski
Proenza Schouler fans will be clamoring for this sunny, mustard-yellow shade, which was custom blended for the womenswear brand's spring 2012 runway show. Aside from being totally on trend, we found that the hue was universally flattering on a multitude of skin tones. Perfect Formula Perfect Color in Pollen, $14, at perfectformulas.com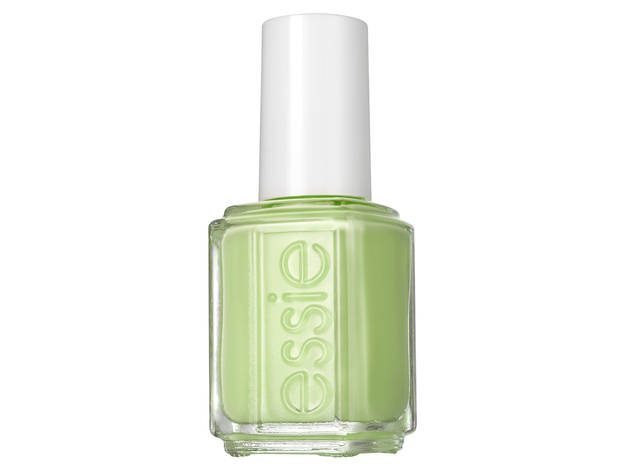 10/15
Falling somewhere between mint and pea green, this unique shade reminds us of spring buds and freshly cut grass. Essie Navigate Her, $8, at Townhouse Spa, 39 W 56th St between Fifth and Sixth Aves (212-245-8006)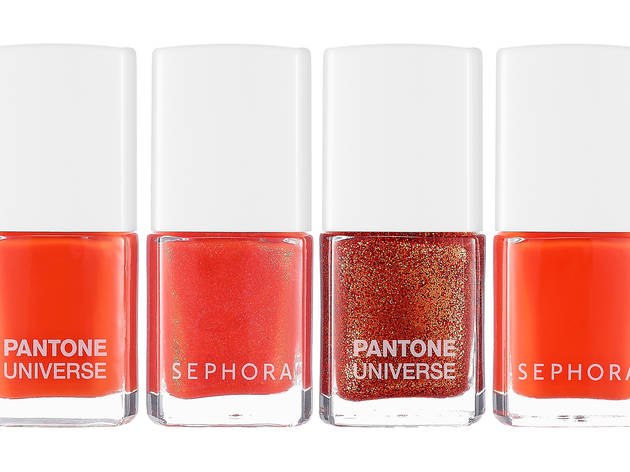 11/15
Mega beauty chain Sephora has teamed up with Pantone to launch an annual makeup collection inspired by the color authority's hue of the year. If you loved seeing Tangerine Tango—the fresh, reddish orange that earned the title for 2012—splashed across the spring runways, you'll enjoy playing with the quad of polishes featured in this limited-edition set (matching lipsticks, eye shadows and blushes are also available). It includes matte, glossy, shimmer and glitter lacquers in the shade du jour, which you can layer with one another for a multitude of looks. Sephora + Pantone Universe 2012 Color of the Year nail-color set, $24, at Sephora, locations throughout the city; visit sephora.com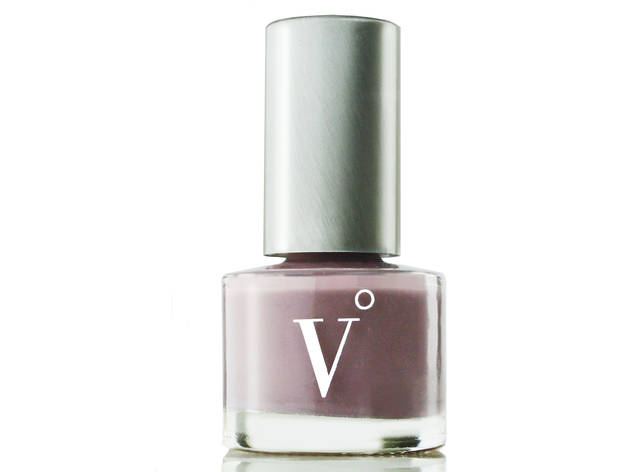 12/15
For those dreary rainy days when you want your nail beds to match your sullen mood, this muted mauve provides the right balance of gloomy color and hopeful, subtle shimmer. Created by eco-conscious beauty brand Vapour Organic, the nontoxic polish comes in a petite bottle to cut back on the amount of unused lacquer that inevitably ends up in the trash. Vapour Organic Beauty Eternal, $12, at vapourbeauty.com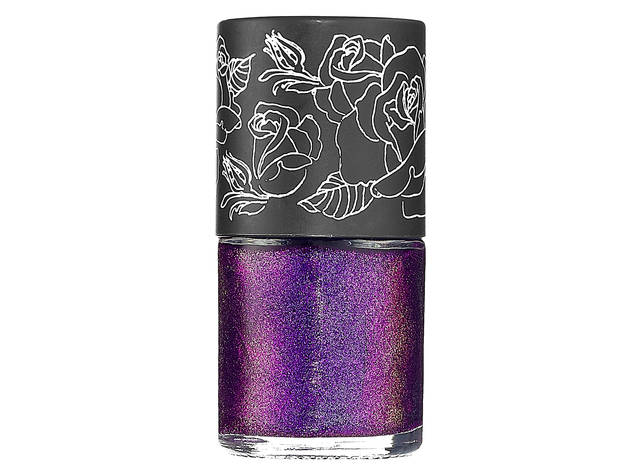 13/15
We normally don't associate reality TV with sophistication, but this dazzling glitter polish from tattoo artist Kat Von D has us thinking differently. The deep yet vibrant violet glides on like silk and looks especially gorgeous under sunlight. Kat Von D High Voltage Lacquer in Wonderchild, $13, at Sephora, locations throughout the city; visit sephora.com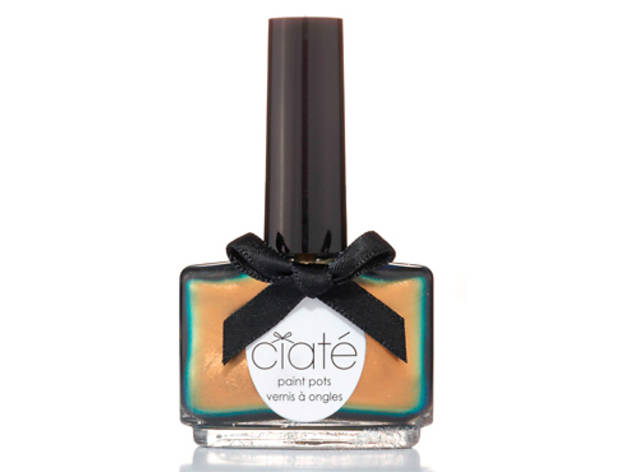 14/15
Much like the iridescent, mucky rainbow film it's named for, there's something garishly attractive about this green-gold lacquer. The shimmery, high-gloss polish subtly changes color when you move your digits and is part of British nail artist Charlotte Knight's nail-care line, which hits North American shelves this month. Ciaté Oil Slick Paint Pot, $15, available Tuesday 10 at sephora.com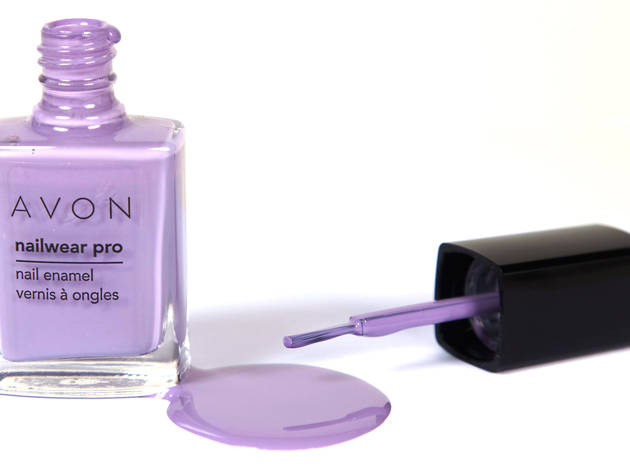 15/15
Photograph: Melissa Sinclair
Turn your tips into a bouquet of lovely lavender with this creamy, delicate shade. Avon Nailwear PRO Carnival Collection in Loving Lavender, $5, at avon.com
Best spring nail polish
Get your digits in tip-top shape with these brand-new shades.