Heads up! We're working hard to be accurate – but these are unusual times, so please always check before heading out.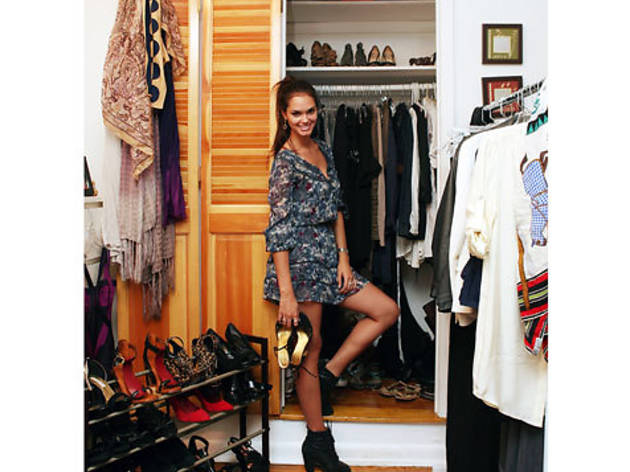 1/21
Photograph: Imogen Brown
IMG model Lisalla Montenegro (lisalla.com) is no stranger to New York Fashion Week: The Brazil native moved here in 2005, and spent her early career walking the runways for labels like Gottex, Rachel Comey and Nanette Lepore. Though Montenegro no longer does shows (she recently signed on to become the face of Maybelline), her off-duty look remains high-fashion, as evidenced by her closet full of desirable pieces from designers like Helmut Lang, Yves Saint Laurent and Alexander Wang.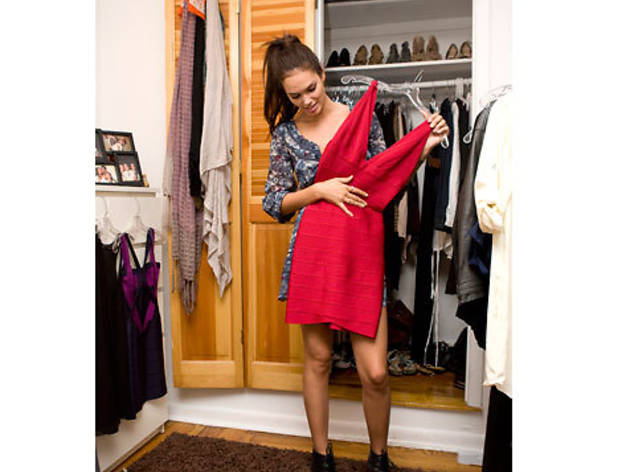 2/21
Photograph: Imogen Brown
The Brazilian bombshell takes advantage of her leggy figure by wearing mostly dresses and skirts. "I don't really wear jeans," she admits. Instead she opts for pieces like this body-con Herve Leger dress, which she bought for herself as a 21st-birthday present. "You could make this casual with a jacket, and the color really pops."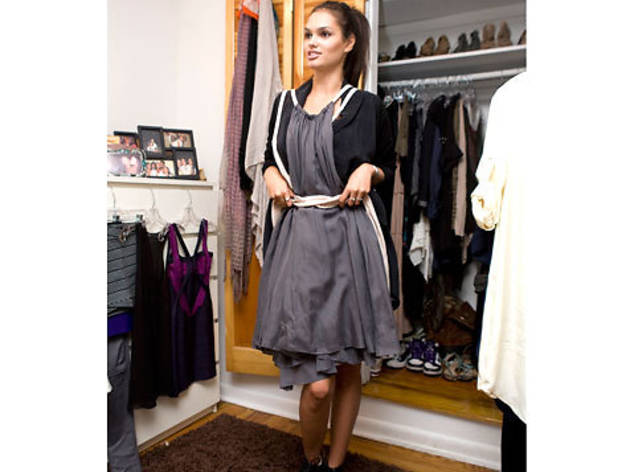 3/21
Photograph: Imogen Brown
Montenegro holds up one of her favorite frocks from Los Angeles label L'Agence (lagencefashion.com). "It's formal enough for events like Maybelline dinners," she explains. "But then in the back it's open, so it's still sexy and fun."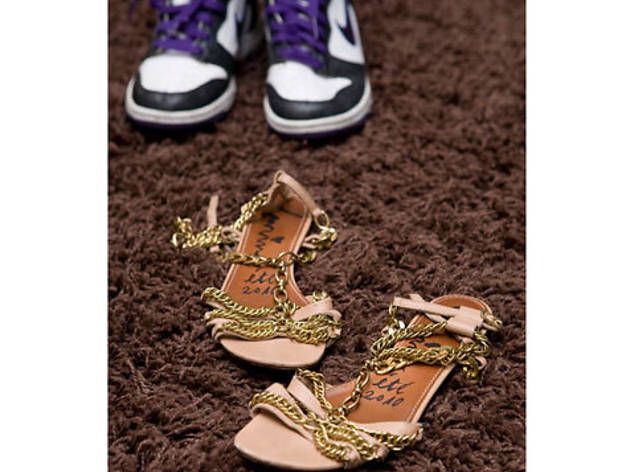 4/21
Photograph: Imogen Brown
"Everybody on the street goes crazy when I wear these," Montenegro says of her chain-adorned Lanvin sandals. To balance out her haute side, she owns comfy Nike sneakers, for days when she goes "to Astoria to get some Brazilian food and hang out with my sister."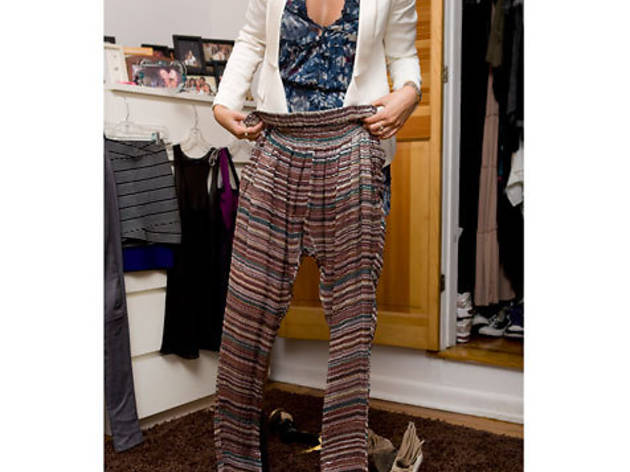 5/21
Photograph: Imogen Brown
These silk chiffon Isabel Marant harem pants are one of the few pairs of trousers Montenegro owns. "What I love most about these are the color and shape," she enthuses. "They are unique and so incredibly comfortable!"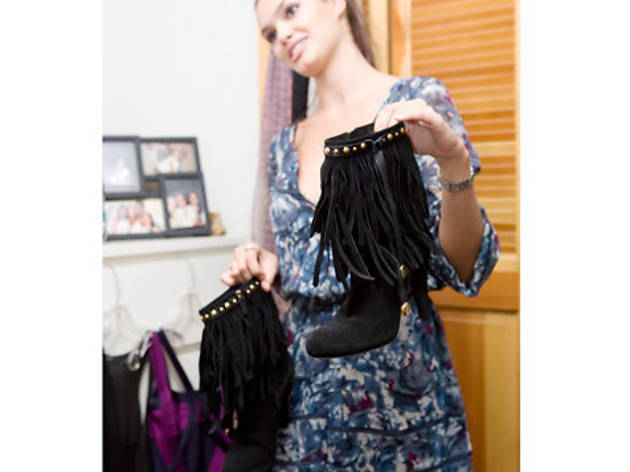 6/21
Photograph: Imogen Brown
Montenegro wore these Gucci fringe boots from Jeffrey New York on her very first New York Fashion Week castings, in 2006. "These were my good-luck charms," she muses. "I love them because I'm kind of a cowgirl—I grew up on a farm—and they remind me of Brazil a lot."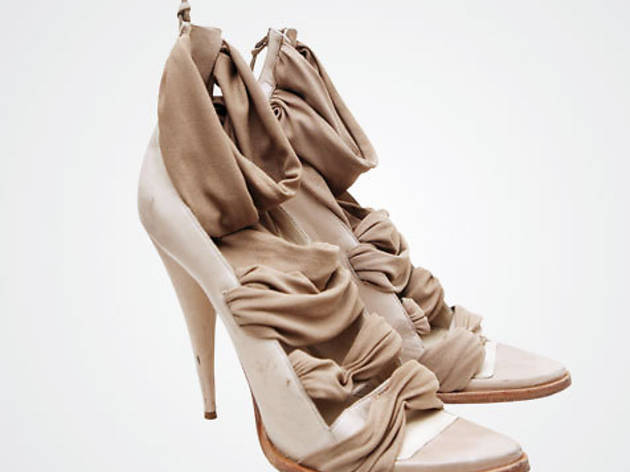 7/21
Photograph: Imogen Brown
These slinky lace-up heels are by Givenchy. "In the back, I tie a bow so it's really pretty and girly," says Montenegro.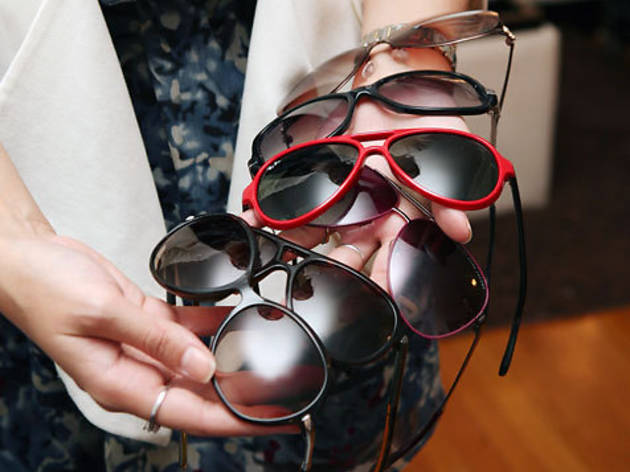 8/21
Photograph: Imogen Brown
"Sunglasses are a small accessory that can give so much flair to an outfit," says Montenegro, who fills an arm's length with her collection of frames from Marc Jacobs, Roberto Cavalli, Ralph Lauren, Burberry and Chlo. "I really can't walk anywhere without them! They go with anything and are so easy to just throw on and complete a look."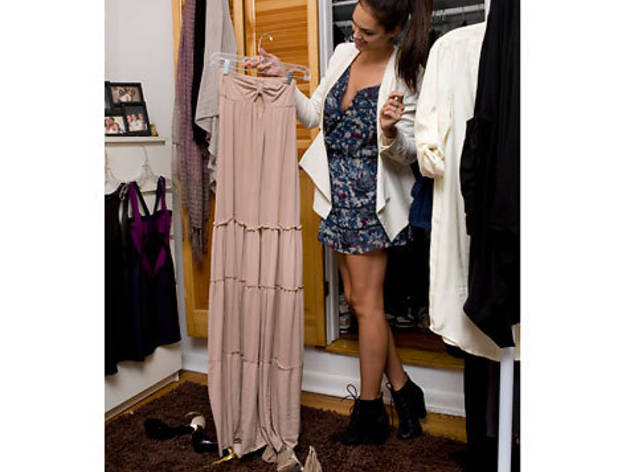 9/21
Photograph: Imogen Brown
Montenegro attributes her love of flowing, floor-length frocks, like this strapless Pactus (pactus.com.br) number, to her mom, who "always wears long dresses." She points to the piece's versatility: "I can wear flip-flops with it for day or a jacket and boots at night. Each time I wear something, I like to make it different."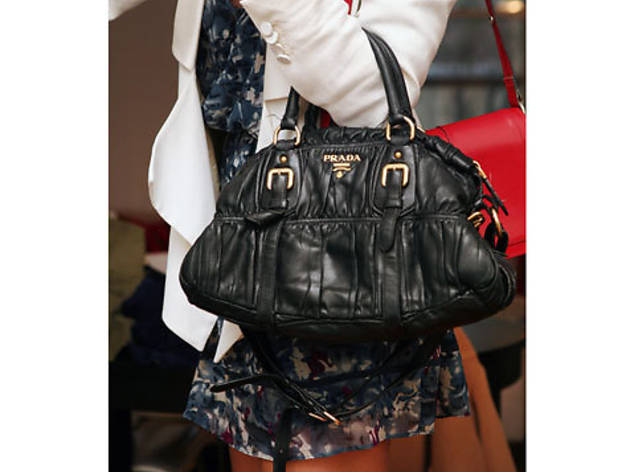 10/21
Photograph: Imogen Brown
"My mom once told me, 'Whenever you make good money or get a big campaign, go buy yourself a present,'" recalls Montenegro. "That way, it means something to you every time you look at it." She bought this Prada bag for herself after booking her first campaign with L'Oréal.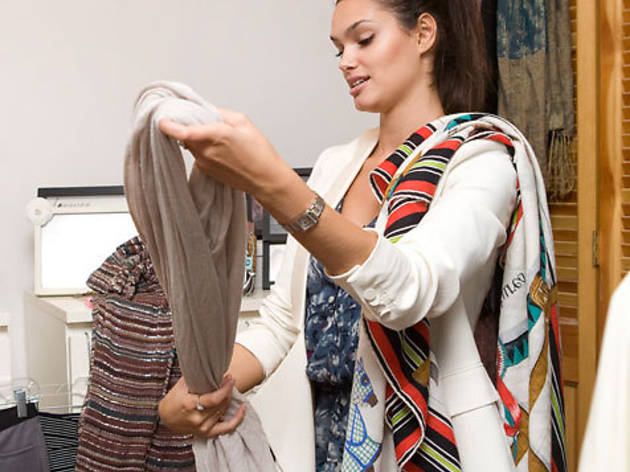 11/21
Photograph: Imogen Brown
"I have tons of scarves, because you can wear them in any season," admits Montenegro. She holds a long, neutral one from Zara and drapes another from Hermès—purchased just for the images of horses on it—over her shoulder.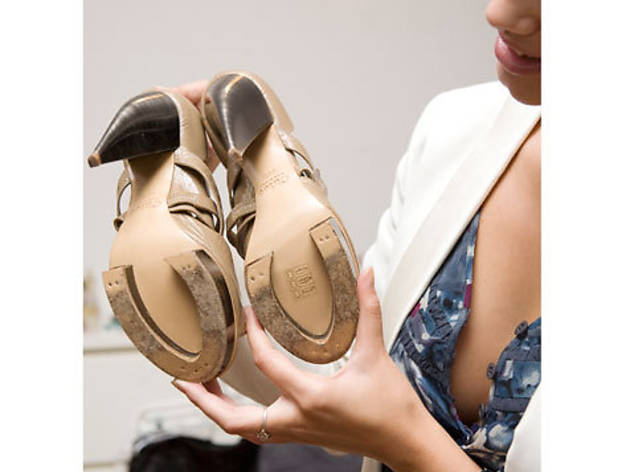 12/21
Photograph: Imogen Brown
"I was playing with and riding horses from as young as seven years old," says Montenegro, who grew up in Gois, Brazil. These Chlo sandals, which feature hooflike heels and horseshoes on the soles, are a high-end twist on her favorite childhood pastime.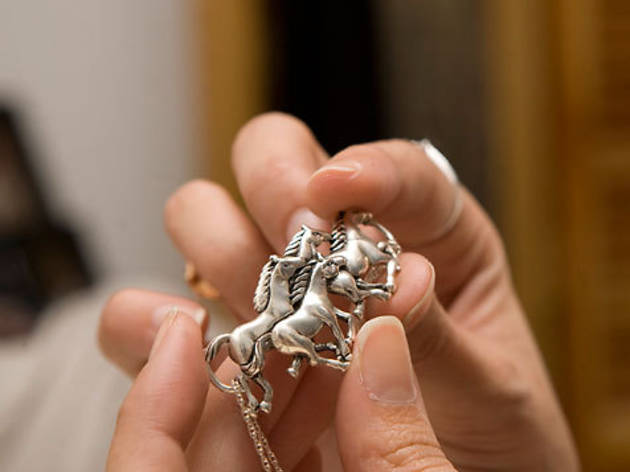 13/21
Photograph: Imogen Brown
As another nod to her equestrian upbringing, Montenegro bought this platinum horse pendant necklace in Spain last October. "My biggest passion is animals—especially horses," she explains. "To me, horses represent hard workers that are loyal and never give up; I think I'm like that."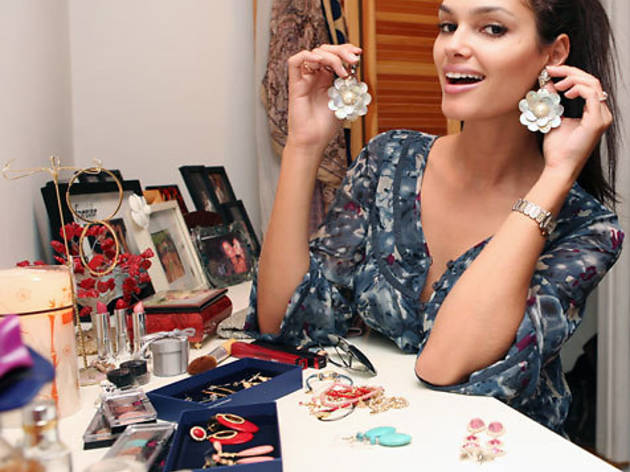 14/21
Photograph: Imogen Brown
"I'd wear these mother-of-pearl earrings with a bikini in Miami," says Montenegro, who has been known to jazz up her swimwear with jewelry.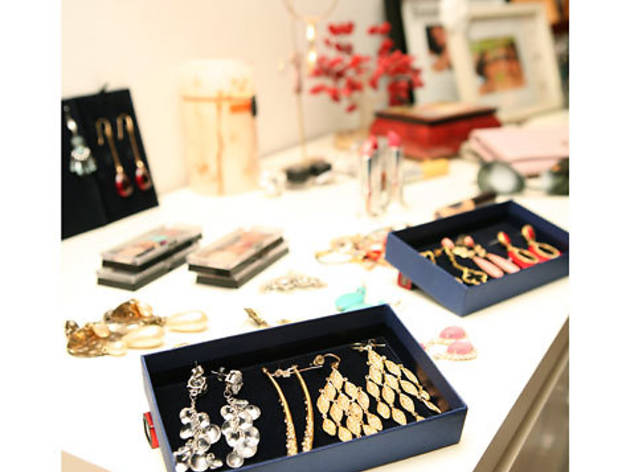 15/21
Photograph: Imogen Brown
Montenegro favors "big, bold jewelry" and buys most of her earrings in Brazil, "because I feel it's more me—all the colors and gold," she explains.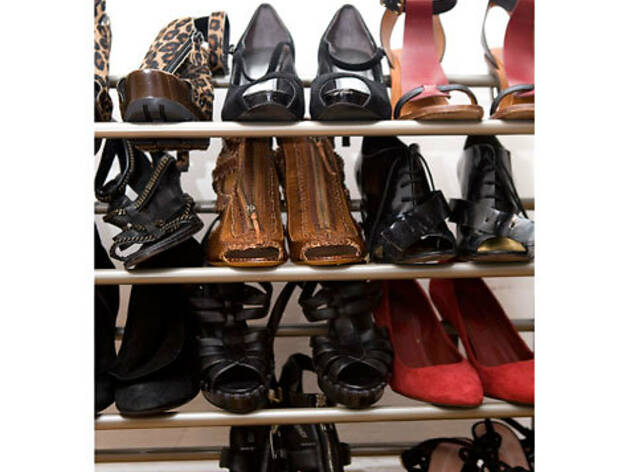 16/21
Photograph: Imogen Brown
Montenegro organizes her heels on a shoe rack from Bed Bath & Beyond. "I've been in this business for a while, so you get used to [walking in stilettos]," she shrugs, adding, "All models tell the same story, but ever since I was a little girl, I would walk around in my mom's heels in the apartment."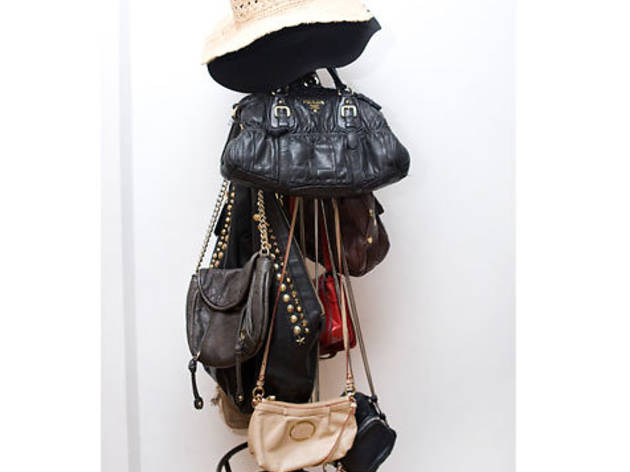 17/21
Photograph: Imogen Brown
Montenegro hangs her hats and purses on a coatrack for easy viewing. "I like to have them all out so I don't get stuck using the same one or two bags all the time," she says.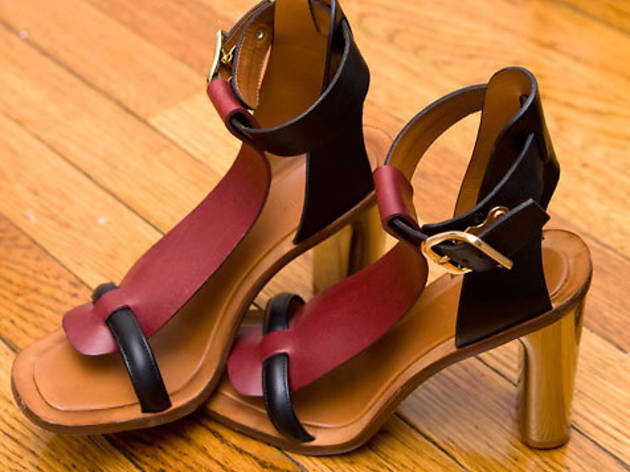 18/21
Photograph: Imogen Brown
Montenegro bought these color-block Celine heels at the brand's store in Germany. "They pretty much go with everything, which helps a lot when you are always on the go," she points out.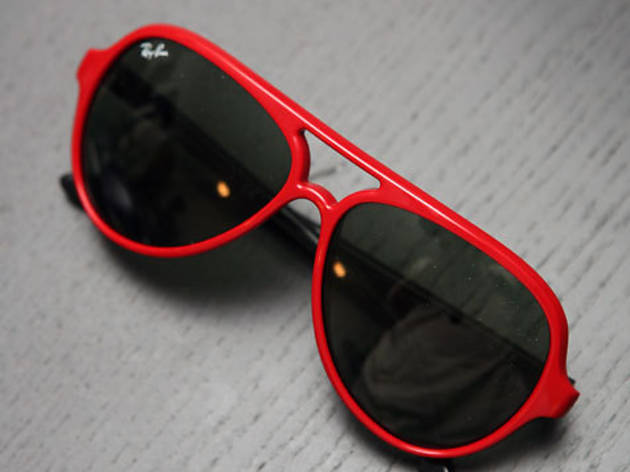 19/21
Photograph: Imogen Brown
"Ray-Ban is one of my favorite brands for sunglasses," gushes Montenegro. "I have four different shapes and colors from the line—they just fit my face very well!" She bought this bold red pair in Soho with her youngest sister.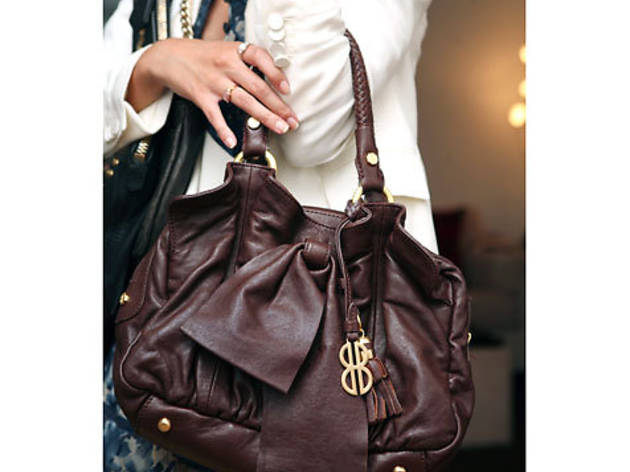 20/21
Photograph: Imogen Brown
This Bill Blass satchel was a birthday gift from Montenegro's best friend. "I saw it in the store with her, and the next day she bought it for me because I told her how much I loved it," she recalls. "It's such a perfect handbag to travel with and so feminine."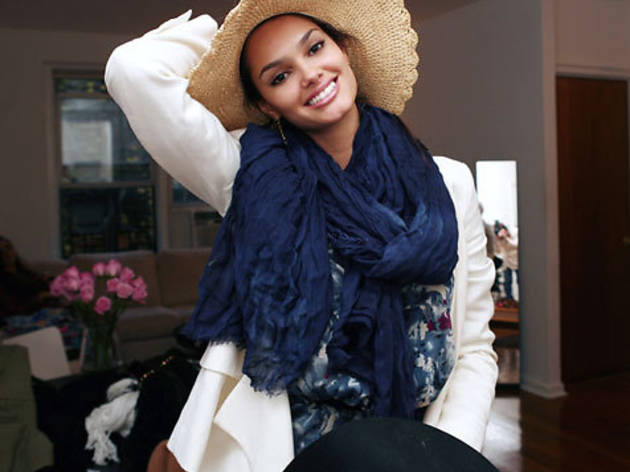 21/21
Photograph: Imogen Brown
Closet case: Lisalla Montenegro
The catwalk veteran shows us her enviable wardrobe.
Her favorite NYC stores
Resurrection 217 Mott St between Prince and Spring Sts (212-625-1374, resurrectionvintage.com) "It has the most amazing collection of vintage clothing, bags and jewelry, all of which is in such perfect condition," enthuses Montenegro. "It's always brimming with Chanel classics and other designer goodies that are fun for spicing up my wardrobe."
Jeffrey New York 449 W 14th St between Ninth and Tenth Aves (212-206-1272, jeffreynewyork.com) Montenegro loves this high-end department store for the shoe selection alone. "I live in high heels, and you can't always find the styles it carries in other stores," she says. "Sometimes, I'll just spend hours here trying shoes on!"
La Petite Princesse 232 Elizabeth St between E Houston and Prince Sts (212-965-0535) "I stumbled upon this little jewelry shop and I fell in love with its handcrafted pieces," says Montenegro, who favors the boutique's "hammered-gold earrings and big colorful rings because they are so one of a kind!"
Agent Provocateur 133 Mercer St between Bleecker and W Houston Sts (212-965-0229) • 675 Madison Ave at 61st St (212-840-2436) • agentprovocateur.com "Nothing makes me feel more secretly sexy than wearing beautiful lingerie under my everyday clothes—even if it's only for me," admits Montenegro. "Agent Provocateur has so many sexy but classy pieces that just give me that little confidence boost when I wear them."
A Man and a Woman 14 Christopher St at Waverly Pl (212-929-6156, manandawoman.com) "This boutique is a new favorite of mine," says Montenegro. "It has the most incredible collection of timeless, comfortable and classic pieces that go with everything and keep forever."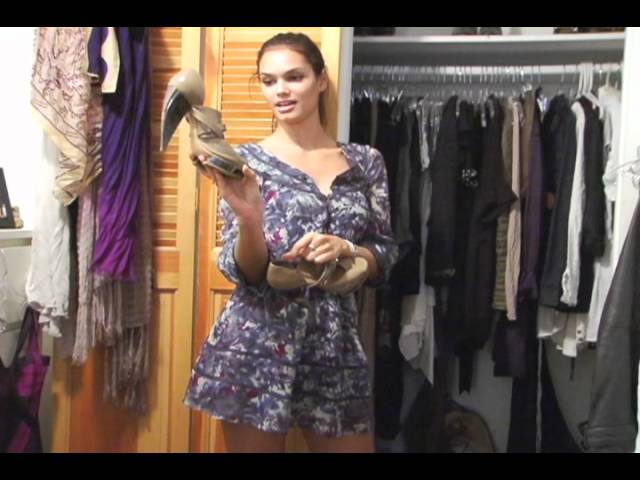 You might also like
See more in Shopping & Style