Her favorite NYC stores
Resurrection 217 Mott St between Prince and Spring Sts (212-625-1374, resurrectionvintage.com) "It has the most amazing collection of vintage clothing, bags and jewelry, all of which is in such perfect condition," enthuses Montenegro. "It's always brimming with Chanel classics and other designer goodies that are fun for spicing up my wardrobe."
Jeffrey New York 449 W 14th St between Ninth and Tenth Aves (212-206-1272, jeffreynewyork.com) Montenegro loves this high-end department store for the shoe selection alone. "I live in high heels, and you can't always find the styles it carries in other stores," she says. "Sometimes, I'll just spend hours here trying shoes on!"
La Petite Princesse 232 Elizabeth St between E Houston and Prince Sts (212-965-0535) "I stumbled upon this little jewelry shop and I fell in love with its handcrafted pieces," says Montenegro, who favors the boutique's "hammered-gold earrings and big colorful rings because they are so one of a kind!"
Agent Provocateur 133 Mercer St between Bleecker and W Houston Sts (212-965-0229) • 675 Madison Ave at 61st St (212-840-2436) • agentprovocateur.com "Nothing makes me feel more secretly sexy than wearing beautiful lingerie under my everyday clothes—even if it's only for me," admits Montenegro. "Agent Provocateur has so many sexy but classy pieces that just give me that little confidence boost when I wear them."
A Man and a Woman 14 Christopher St at Waverly Pl (212-929-6156, manandawoman.com) "This boutique is a new favorite of mine," says Montenegro. "It has the most incredible collection of timeless, comfortable and classic pieces that go with everything and keep forever."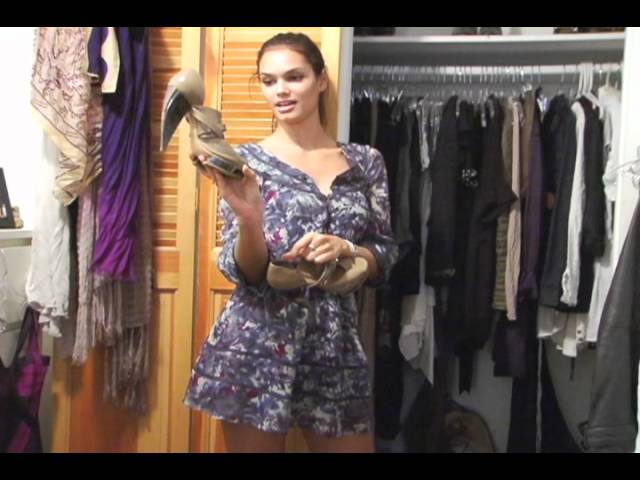 You might also like
See more in Shopping & Style