Heads up! We're working hard to be accurate – but these are unusual times, so please always check before heading out.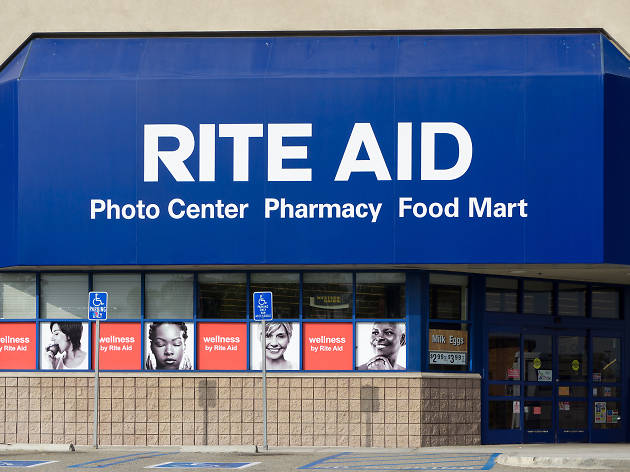 Every 24-hour pharmacy in NYC
When you can't sleep, a 24-hour pharmacy will be open and stocked with all your 3am needs, from food to meds
In a city that's known for never sleeping, it's easy to find a 24-hour pharmacy. Sometimes you just need to get up in the night to buy some Band-Aids, fill a 'script or buy midnight snacks. (No judgment.) For when the best 24-hour restaurants and even the best 24-hour pizza spots aren't serving up what you need, these around-the-clock pharmacies are here for you. And you can make a whole night out of it by stopping at a 24-hour Starbucks on the way home!
RECOMMENDED: Full guide to shopping in NYC
Every 24-hour pharmacy in NYC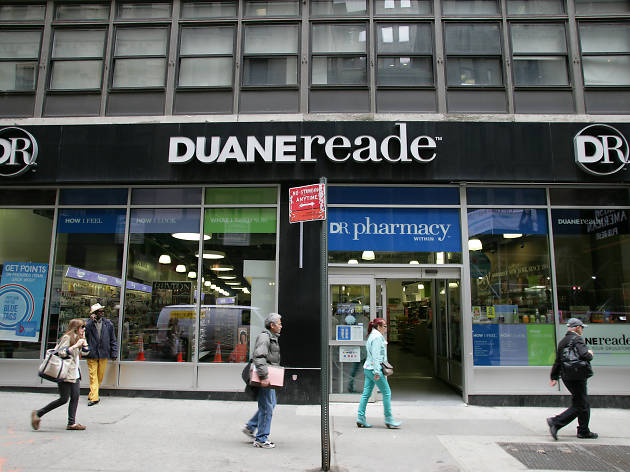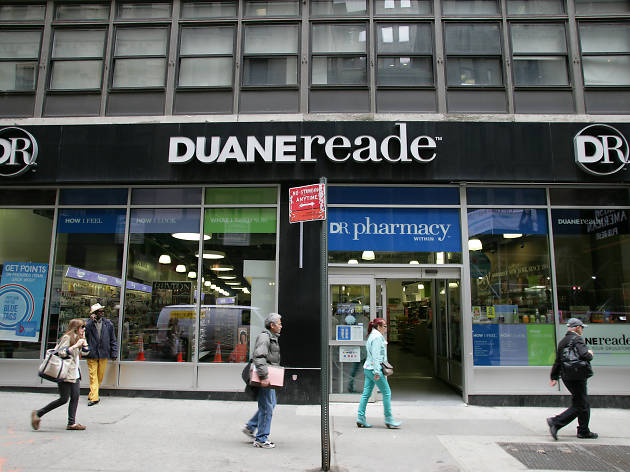 Photograph: Shutterstock
Synonymous with the word "pharmacy" in all five boroughs, Duane Reade is ready to dole out snacks, prescriptions, a plethora of beauty supplies and more at any hour of the day. Expect to see the gleaming lights of Duane Reade shining across Manhattan at any hour, beaconing around-the-clock shoppers.
401 E 86th St
1498 York Ave
1352 First Ave
1524 Second Ave
1191 Second Ave
852 Second Ave
1550 Third Ave
1111 Third Ave
949 Third Ave
866 Third Ave
711 Third Ave
1279 Third Ave
1231 Madison Ave
773 Lexington Ave
575 Lexington Ave
380 Amsterdam Ave
300 E 39th
41 E 58th St
250 W 57th St
100 W 57th St
51 W 51st St
2864 Broadway
2683 Broadway
2409 Broadway
2522 Broadway
2025 Broadway
2069 Broadway
1889 Broadway
1627 Broadway
1350 Broadway
4 Amsterdam Ave
4 Columbus Circle
775 Columbus Ave
609 Columbus Ave
22 W 48th St
900 8th Ave
155 E 34th St
2858 Steinway St, Queens
7301 37th Ave, Queens
6002 Roosevelt Ave, Queens
296 Flatbush Ave, Brooklyn
250 Bedford Ave, Brooklyn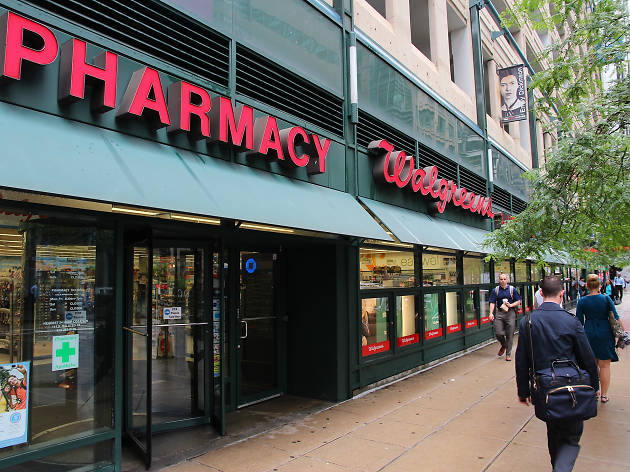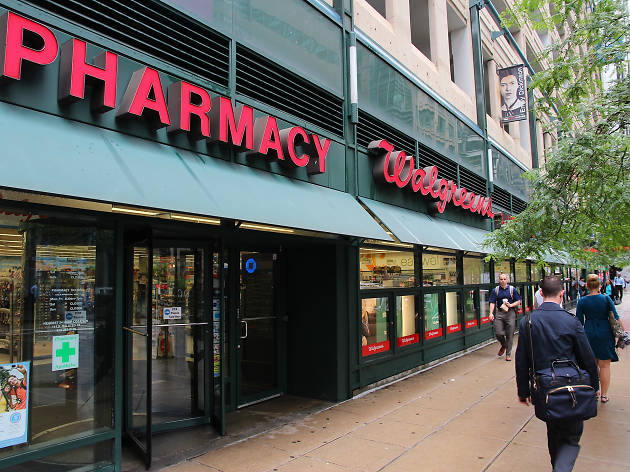 Photograph: Shutterstock
You may look for them at the corner of happy and healthy, but Duane Reade's national sibling has a handful of 24-hour pharmacies in NYC. In addition to quickly filled prescriptions, expect to find your typical grocery store goods here at all hours.
1471 Broadway
250 Fifth Ave
145 4th Ave
33 E 23rd St
20 Astor Pl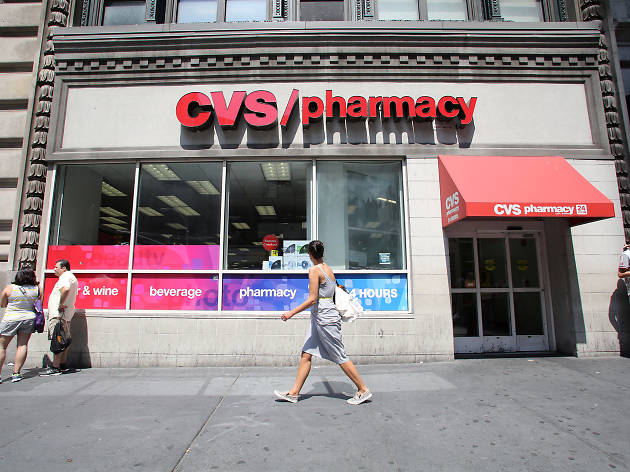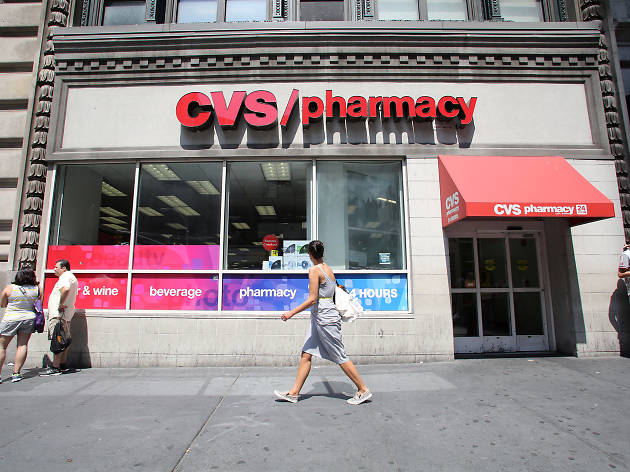 Photograph: Shutterstock
Grab a weekly ad and shop the CVS deals at any time of night across the city. The CVS specialty app also helps remind you about medications, and if you do forget to refill until the very last minute, run out to one of these all-night pharmacies.
253 First Ave
1569 First Ave
1369 Second Ave
1622 Third Ave
1294 Lexington Ave
1500 Lexington Ave
1241 Lexington Ave
150 E 42nd St
630 Lexington Ave
743 Amsterdam Ave
2495 Broadway
540 Amsterdam Ave
1 Columbus Ave
222 E 34th St
500 W 42nd St
300 Park Ave S
215 Park Ave S
298 Mulberry St
75 Christopher St
158 Bleecker St
129 Fulton St
5 Penn Plaza
31-01 Ditmars Blvd, Queens
41-8 Queens Blvd, Queens
89-11 Northern Blvd, Queens
61-15 Metropolitan Ave, Queens
3775 E Tremont Ave, Bronx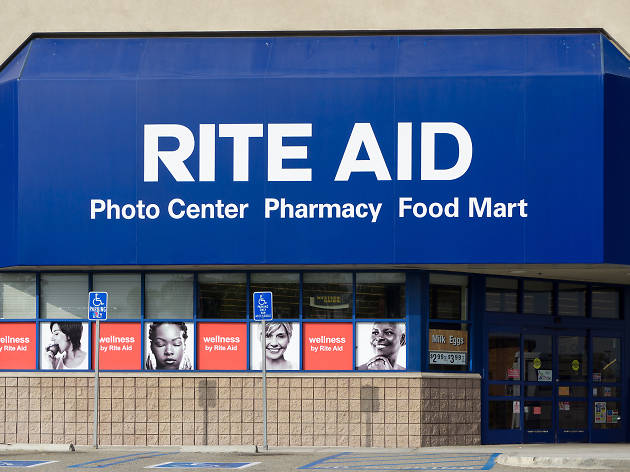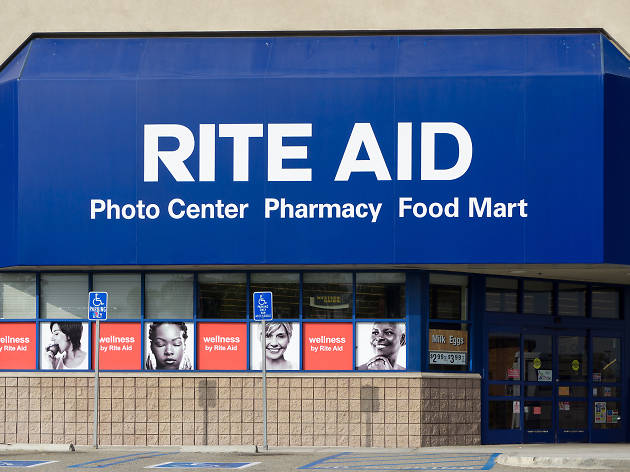 Photograph: Shutterstock
While Greenpoint's former roller rink called Rite Aid isn't open all night, you can turn any of these 24-hour pharmacies into a disco dance party if you really try hard enough.
81 First Ave
242 Second Ave
1849 Second Ave
1535 Second Ave
2170 Frederick Douglass Blvd
26 Grand Central Terminal
4188 Broadway
2833 Broadway
282 8th Ave
301 W 50th St
534 Hudson St
783 Manhattan Ave, Brooklyn
75-75 31st Ave, Queens
45-02 43rd Ave, Queens
31-01 30th Ave, Queens
32-87 Steinway St, Queens
21-25 Broadway, Queens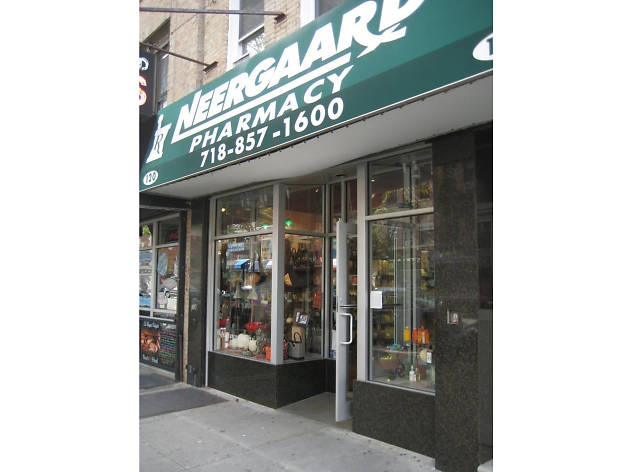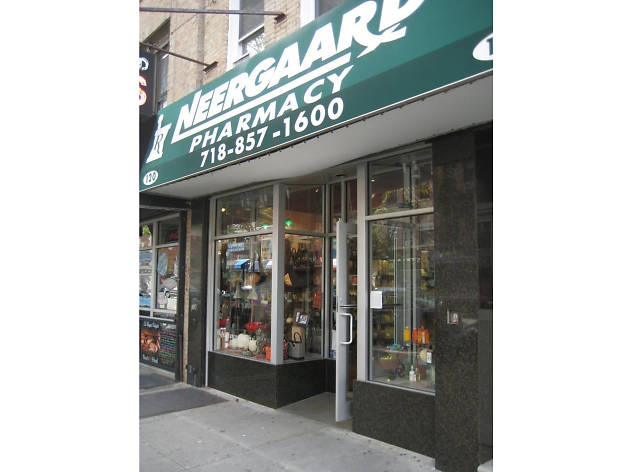 Photograph: Courtesy Yelp/Peter D
Neighborhood pharmacies are hard to come by these days, but this 24-hour spot hails back to an age when corporations didn't dominate New York City's pharmacy scene. Get prescriptions filled and shop for toys, skincare products and more at Neergard. 454 Fifth Ave, Brooklyn (718-768-0600, neergaardpharmacies.com)
Fridge looking a little bare?
Hungry, New York? Don't believe the rumors—NYC is actually chock-full of budget-friendly and helpful grocery stores.