The best 24-hour restaurants in NYC
From classic diner food at dawn to booze-soaking Latin snacks at midnight, these are New York's top 24-hour restaurants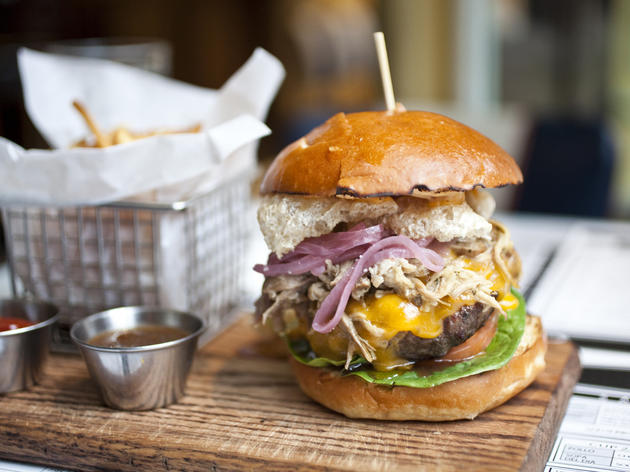 New York is the city that never sleeps, it's no surprise that the same goes for its food-and-drink scene. But we're not talking about greasy, nasty, only-when-you're-drunk eats but sit-down spots offering comfort-food dishes at the best Chelsea restaurants, French fare in the West Village and the best pastrami in NYC. We've even thrown in some of the best diners in NYC that make the mark. So whether you're looking for a late-night snack or a full on feast, there's always something to curb your appetite, no matter what time it is.
RECOMMENDED: Full guide to the best restaurants in NYC
Missing Time Out magazine?
You can still read our latest issue from the comfort of your couch
Read online
Check out the best late-night bars
From gritty dives to bougie cocktail clubs, here are the best boozing options for thirsty night owls.