Heads up! We're working hard to be accurate – but these are unusual times, so please always check before heading out.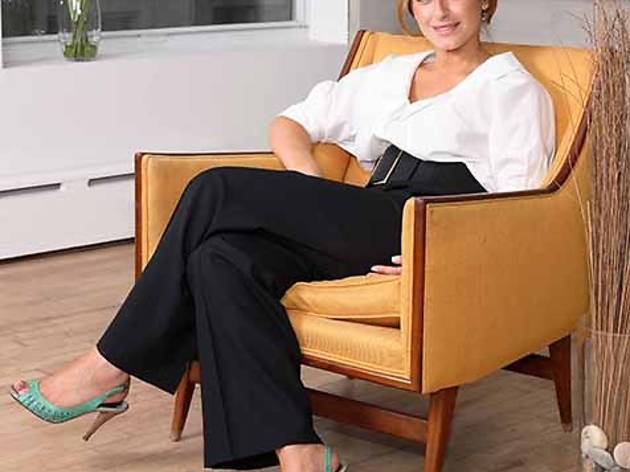 1/32
Ella Goldin, founder of Chic Inspiration (chicinspiration.com; $225/hour)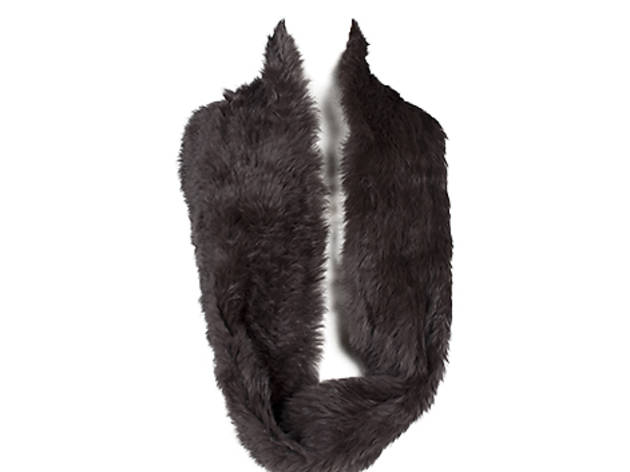 2/32
Photograph: Jonathan Aprea
525 America knit rabbit-fur infinity scarf, $158, at Bloomingdale's, 1000 Third Ave at 59th St (212-705-2000, bloomingdales.com) "For her, you can't go wrong with the season's hottest accessory: a fur infinity scarf. The lush, rabbit-pelt loop makes the perfect luxe topper for any jacket, and the deep chocolate hue is universally flattering."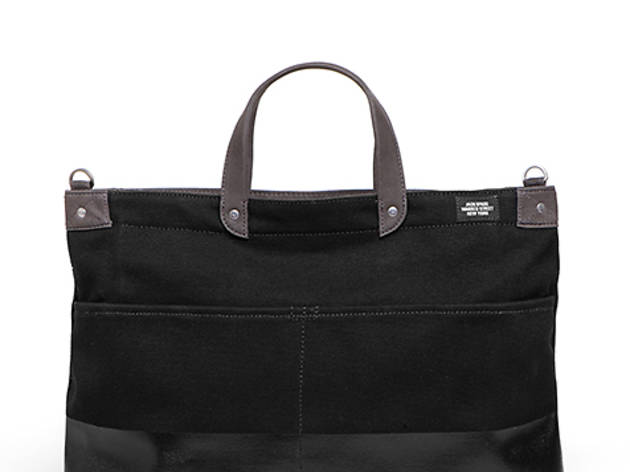 3/32
Jack Spade York dipped industrial-canvas briefcase, $245, at Jack Spade, 56 Greene St between Broome and Spring Sts (212-625-1820, jackspade.com) "Whether he is a professional or a student, a sleek, modern briefcase is the perfect gift for any guy on your list. This black canvas style will coordinate with both jeans and suits."
4/32
Photograph: Courtesy MoMA Store
Gorillamobile Yogi iPad stand, $40, at MoMA Design Store, 44 W 53rd St between Fifth and Sixth Aves (212-767-1050) • 81 Spring St at Crosby St (212-767-1050) • momastore.org "For anyone who owns an iPad, this stand is by far the coolest gift around. It has flexible legs with joints that bend and rotate, allowing you to position the device on uneven surfaces or suspend it for photo-taking and video viewing. The legs detach for on-the-go storage, making it a great and useful stocking stuffer."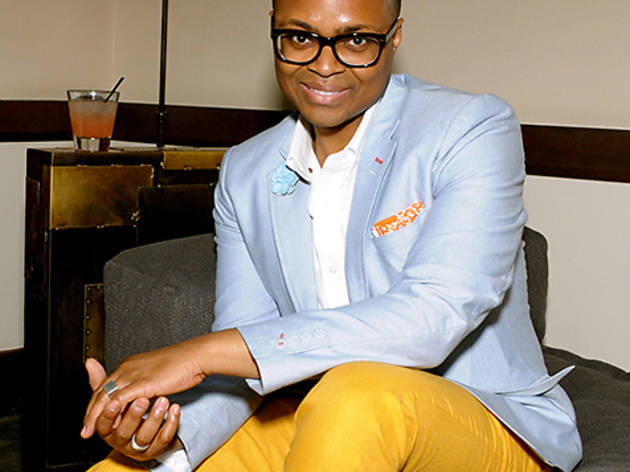 5/32
David A. McKnight, founder of DAMStyle (damstyle.com; $125/hr, three-hour minimum)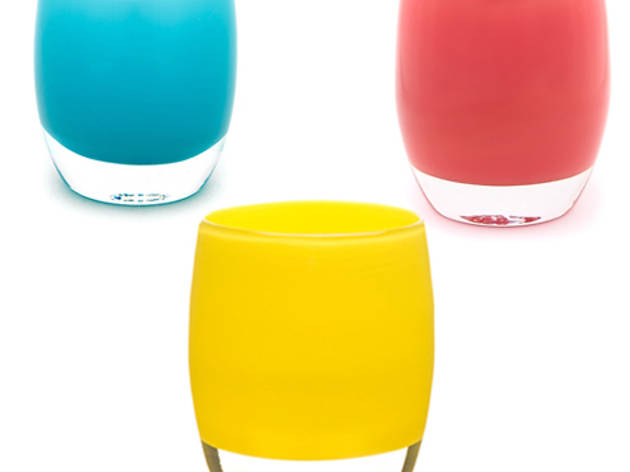 6/32
Glassybaby glass votives, $44 each, at glassybaby.com "I'm completely obsessed with these unique colored-glass objects. Not only are they beautiful to look at, they are also multifunctional and can be used as cups, vases, candleholders or whatever else you can conjure up. When illuminated, they emanate a warm glow. Most importantly, as an acknowledgement of its cancer-surviving founder, proceeds from each sale are donated to health organizations."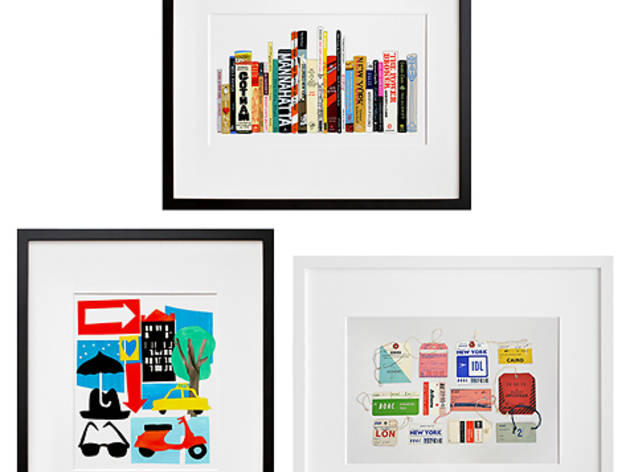 7/32
Jane Mount Ideal Bookshelf 364: NYC, Tom Slaughter New York Valentine 1 and Lisa Congdon Vintage Airline Tags prints; 11" x 14" $60, 16" x 20" $240 each; all at 20x200.com "The website 20x200 offers limited-edition prints by emerging and established artists. While smaller prints start at only $24, for less than $300 you can score a larger, framed, artist-signed collectible piece that comes with a numbered certificate of authenticity. This is one of my favorite gifts to give for housewarmings, but it's also appropriate for the holiday season."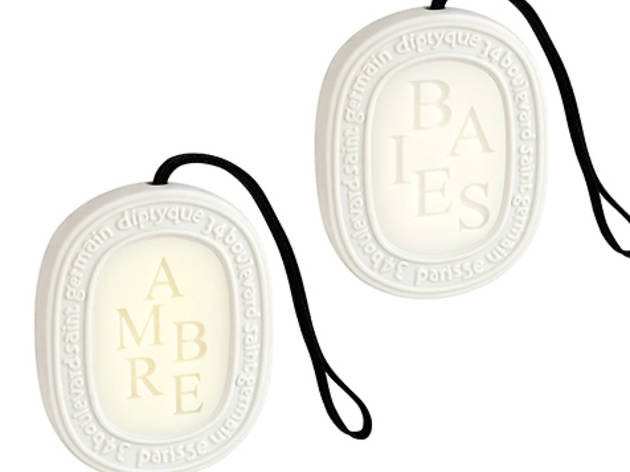 8/32
Diptyque scented oval wax tablets, $45 each, at Diptyque, 377 Bleecker St between Charles and Perry Sts (212-242-2333) • 971 Madison Ave at 76th St (212-879-3330) • diptyqueparis.com "Yes, Diptyque is known for its great-smelling candles, but I also love the brand's scented ovals. Perfect for closets, drawers and bureaus, these discreet medallions keep fabrics smelling fresh and fragrant for many months. I like to keep one hanging in my closet or even throw one into my suitcase for weeklong getaways. For guys, I suggest the Ambre, which has notes of wood and leather, and for women I like Baies. It has a soft, floral smell without being too heavy on the roses, which can be overwhelming."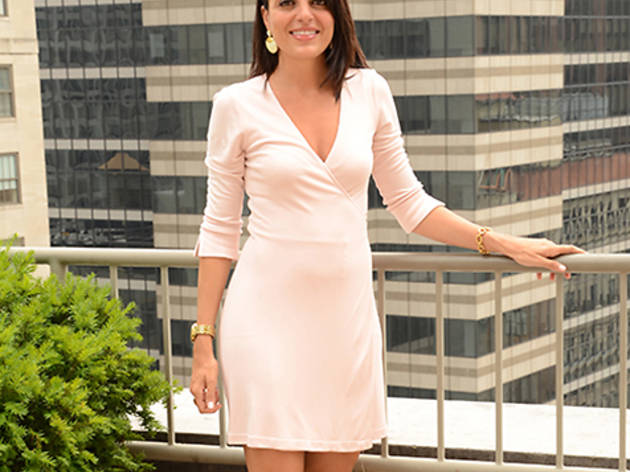 9/32
Mona Sharaf (monasharaf.com; flat rate $500–$2,500)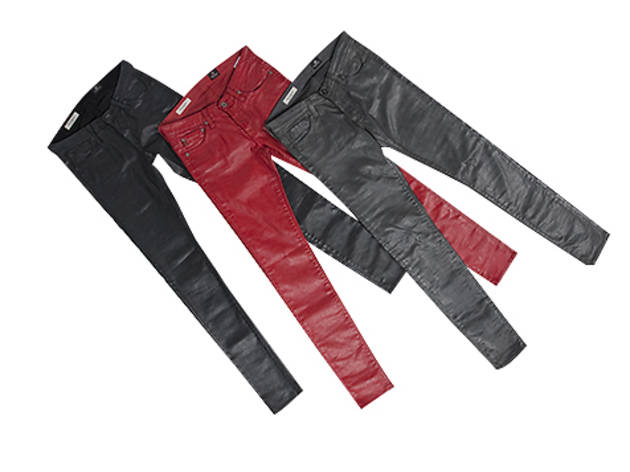 10/32
Photograph: Jonathan Aprea
AG Adriano Goldschmied the Legging leatherette skinny jeans, $198, at Piperlime, 121 Wooster St between Prince and Spring Sts (212-343-4284, piperlime.com) "The hottest trend for fall is leather leggings. There are so many options and you can find them in pretty much any store, but I think these are the perfect combination of fit, style and value. They are by far the most flattering for women of every size, and they come in six colors. Wear them to a holiday party with a long sweater or pair them with a flirty top for dinner and drinks."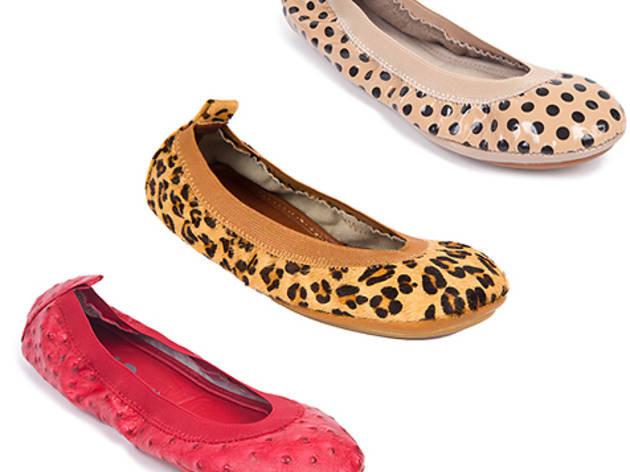 11/32
Yosi Samra fold-up flats, $66–$88, at Intermix, locations throughout the city; visit intermixonline.com "These flats make the perfect gift for yourself or any woman on the go. Why suffer in heels running around in the city all day when these fold-up flats come in their own adorable little pouch and can fit in any size bag? The soft and springy elastic provides an instantly perfect fit. They are ultracomfortable and come in a variety of fabrics, colors and prints."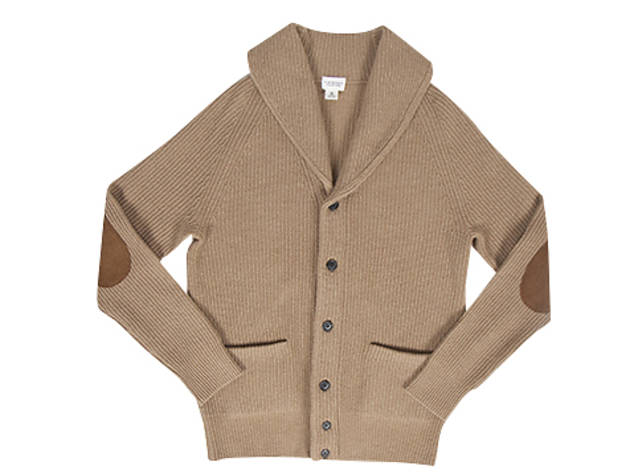 12/32
Photograph: Jonathan Aprea
Club Monaco merino shawl-collar cardigan, $150, at Club Monaco, locations throughout the city; visit clubmonaco.com "The perfect gift for a man of any age: Layer it over a shirt and tie for a business-casual look, or throw it over a T-shirt or turtleneck on the weekends. It can also be worn in place of a light jacket—just style it up with a big scarf."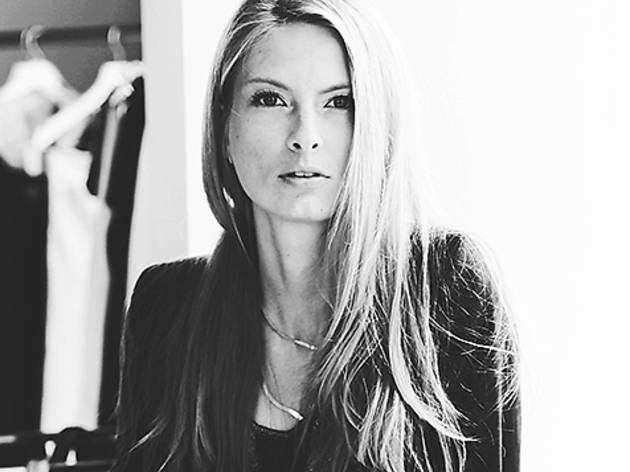 13/32
Natalie Decleve, founder of Natty Style (nataliedecleve.com; $250–$300/hr)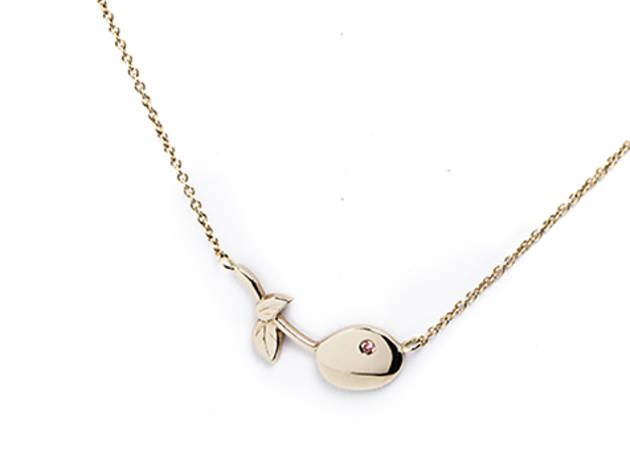 14/32
Alexandra Moosally rose-gold-and-ruby cherry necklace, $250, at Blue Tree, 1283 Madison Ave between 91st and 92nd Sts (212-369-2583) "Local designer Alexandra Moosally's delicate jewelry epitomizes everyday luxury. This whimsical, ruby-studded cherry necklace is a limited-edition style available just for the holidays."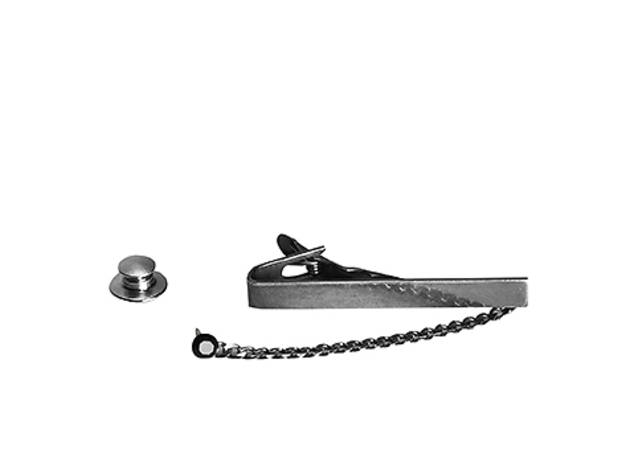 15/32
Title of Work oxidized sterling-silver tie bar and pin, $275, at titleofwork.com "This one-size-fits-all accessory is perfect for the guy who's got everything. The oxidized silver and the chain make it masculine and modern, yet this classically simple style is easy to wear."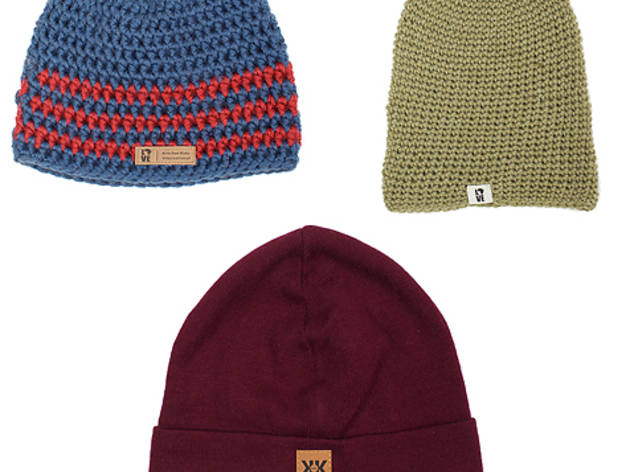 16/32
Krochet Kids international knit beanies, $22–$32 each, at krochetkids.org/shop "These knit toppers are unisex and come in a variety of cute styles and colors. But the best part is that each one is handmade by a woman in Northern Uganda or Peru and signed by the artisan. Founded by three cute snowboarder dudes, the non-profit company brings jobs to Third World countries, making this a gift that actually keeps on giving."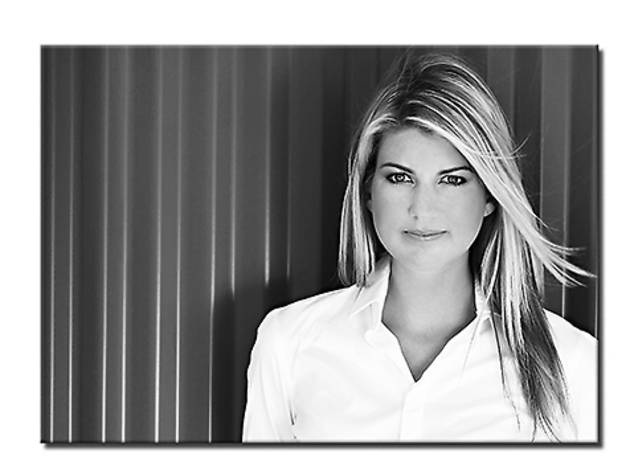 17/32
Kimberly Garrett-Rosen, founder of Plush Fashion Styling (plushfashionstyling.com; $175/hr)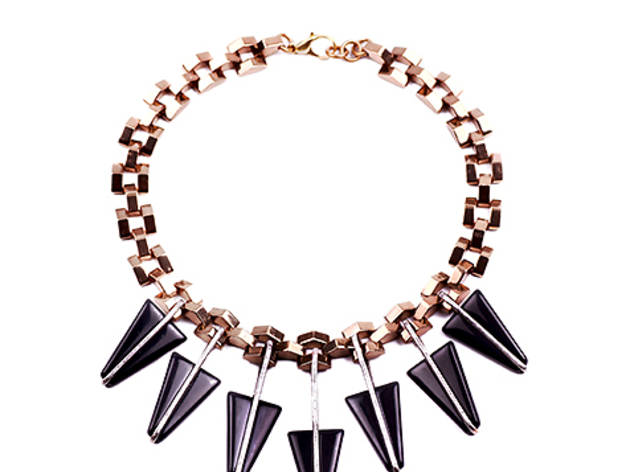 18/32
Lulu Frost Artemis beaded necklace, $265, at lulufrost.com "If you've been a client of mine, you know my obsession with statement necklaces and the way they can transform even the simplest outfits. I love how Lulu Frost blends antique and modern elements into her pieces, and this necklace in particular is an example of something bold but versatile."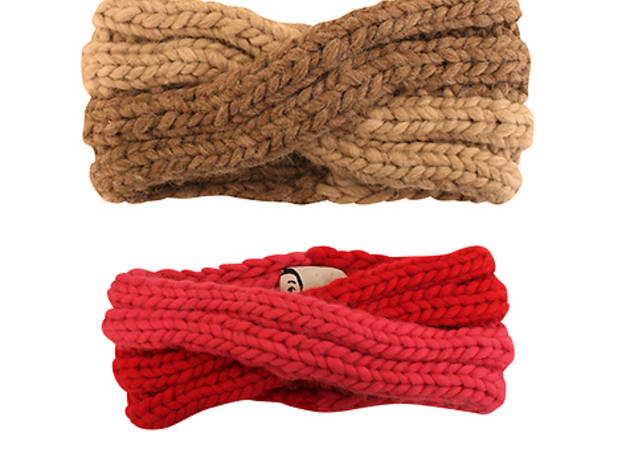 19/32
Eugenia Kim Lula wool knit turban headbands, $105 each, at Barneys New York, 660 Madison Ave at 61st St (212-826-8900, barneys.com) "I am obsessed with these chunky turban headbands. I've already ordered one in beige and another in burgundy, which is a big color this season. They're not only warm but also super flattering, and give an updated look to cold-weather pieces."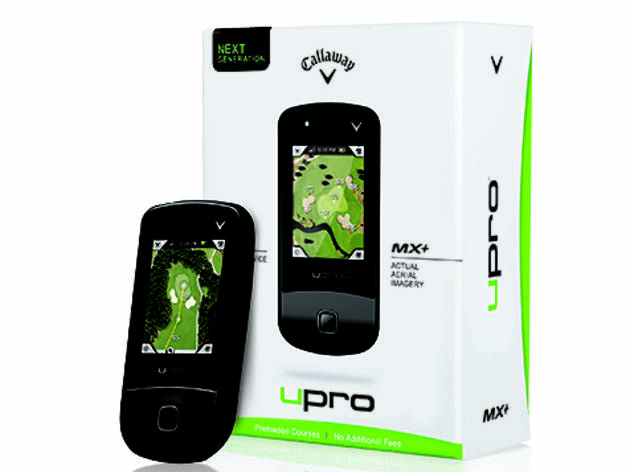 20/32
Photograph: Andrew Schlotterlein
Callaway uPro Mx+ golf GPS, $250, at Dick's Sporting Goods at the Shops On Richmond Avenue, 2505 Richmond Ave between Richmond Hill Rd and Platinum Ave, Staten Island (718-982-7260, dickssportinggoods.com) "If you are looking to get a gift for someone who plays golf or wants to learn, this is amazing. It provides the yardage to any target and offers aerial imagery that displays a realistic bird's-eye view of each hole. It has an easy-to-use touch screen and a digital scoreboard, so you can see basic golf stats during each round. It's one of those things most people—well, golfers—don't buy for themselves, but once they own it, they will wonder how they lived without it. That, to me, is the perfect kind of present."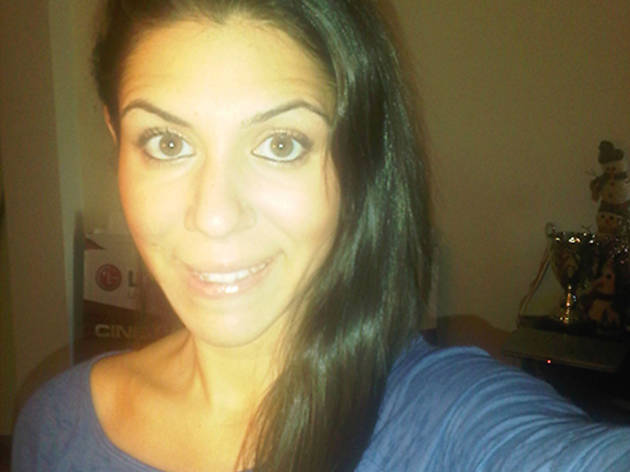 21/32
Nivie Lasevski, founder of The City Diva (thecitydiva.com; $85/hr)
22/32
Williams-Sonoma solid cashmere throws, $249 each, at Williams-Sonoma, locations throughout the city; visit williams-sonoma.com "Throws are a great unisex holiday gift—they are cozy and add decorative flair. These in particular are not only beautiful but also made from the softest cashmere."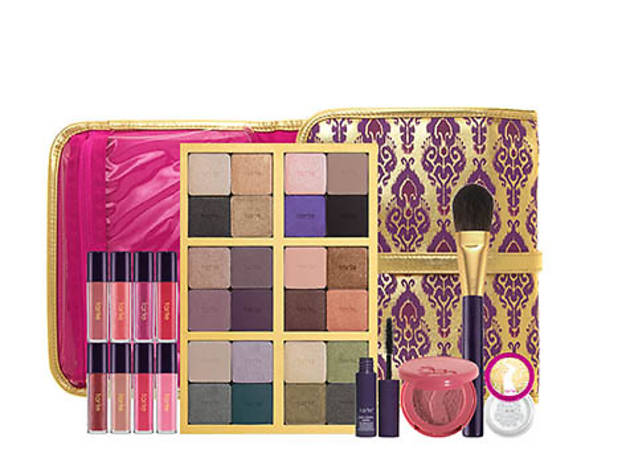 23/32
Tarte Carried Away collector's set (includes six eye shadow quads, eight lip glosses, blush, face brush, finishing powder and mascara), $54, at Sephora, locations throughout the city; visit sephora.com "Tarte is known for its high-quality makeup, and the value of this kit, containing $512 worth of products, makes it even more exciting. It's the perfect companion for holiday travels."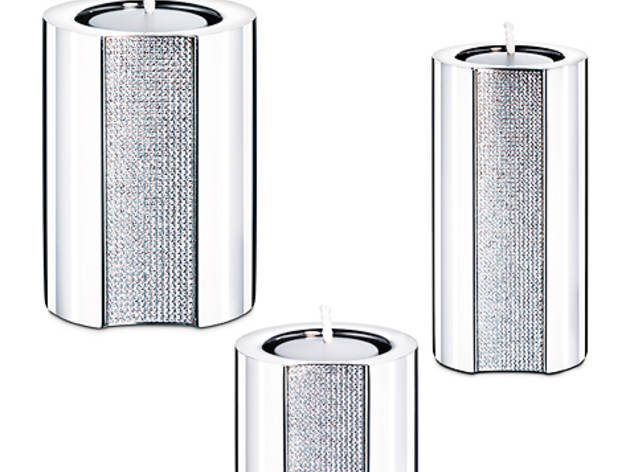 24/32
Swarovski Ambiray tea lights, $48–$85 each, at Swarovski, locations throughout the city; visit swarovski.com "During the holidays, people like to use candles and tea lights to brighten dark winter days. These beautiful Swarovski candle holders are guaranteed to wow your guests and add elegant flair to your home."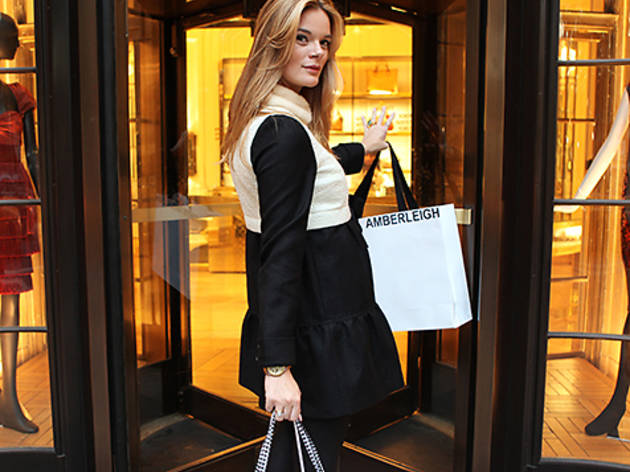 25/32
Rosalia Arteche Martinez, founder of Unique & Chic (unique-chic.com; $100/hr with three-hour minimum, half day $400, full day $700)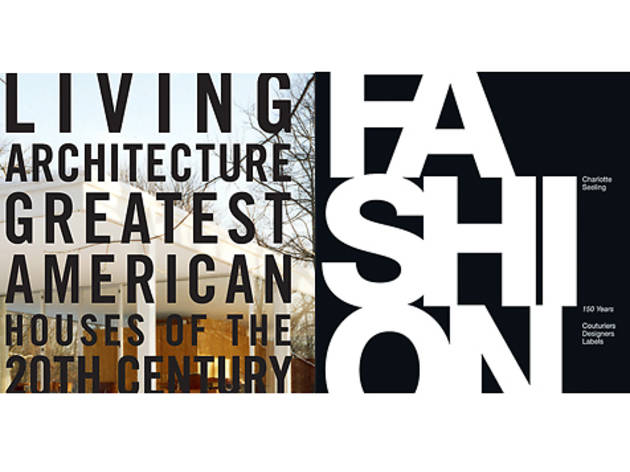 26/32
Fashion: 150 Years of Couturiers, Designers, Labels by Charlotte Seeling, $60; and Living Architecture: Greatest American Houses of the 20th Century by Dominique Browning and Lucy Gilmour, $75; both at Archivia Books, 993 Lexington Ave between 71st and 72nd Sts (212-570-9565, archiviabooks.com) "Archivia Books has the most amazing architecture, art, design, decorative arts, gardening and interiors books. The selection is so interesting and beautiful that you will have a great time getting lost in these precious tomes. Lately I have been crazy about these two titles."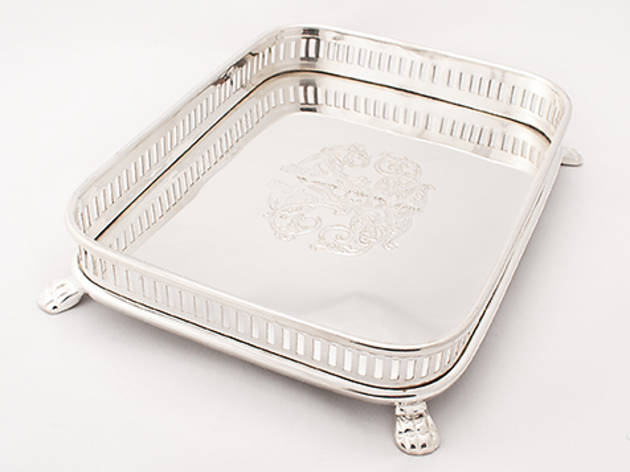 27/32
Photograph: Christopher Mooney
Ankasa Galaway square, silver tray, $85, at Ankasa, 1200 Madison Ave between 87th and 88th Sts (212-996-5200) • 424 Broome St between Crosby and Lafayette Sts (212-226-8002) • ankasa.com "Ankasa features eclectic and exotic textiles, pillows and home furnishings. In addition to these items, you will find beautiful decorating accessories, including this silver tray. It's the perfect piece for any [foyer]. I use mine for my keys and mail, and just love it!"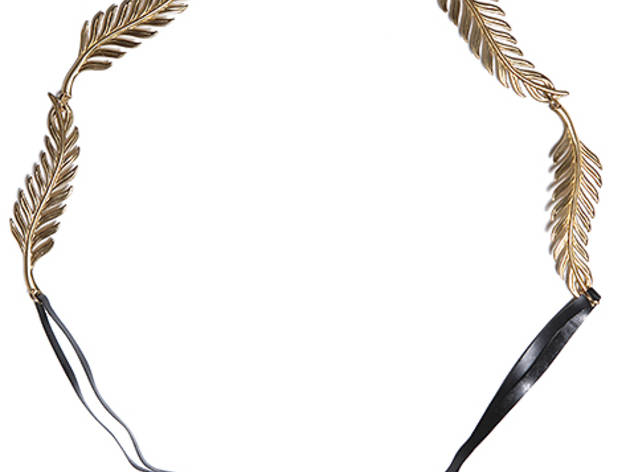 28/32
Eddera Paris gold-vermeil feather headband, $160, at Kisan Concept Store, 125 Greene St between Prince and W Houston Sts (212-475-2470, kisanstore.com) "This romantic piece is perfect for any chic event. I love the versatility of it because you can wear it at many different occasions, from a cocktail party to a wedding. It will make any outfit pretty unique and any girl stunning."
29/32
Natalie Holloway, cofounder of Buttoned Up (buttonedupstyle.com; $150/hr)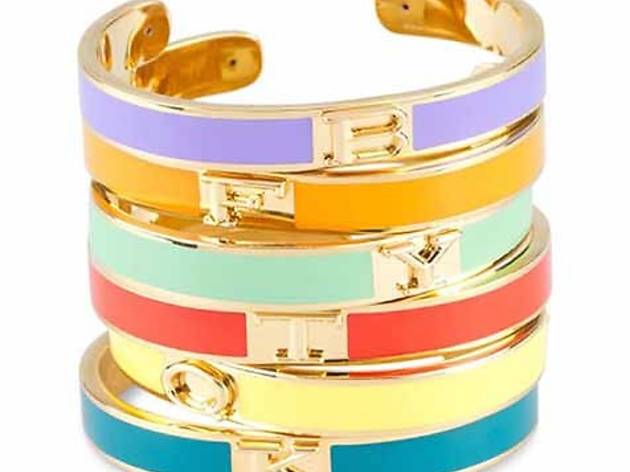 30/32
C. Wonder enamel initial cuffs, $48 each, at C. Wonder, locations throughout the city; visit cwonder.com "These cuffs are the perfect gift for your stylish friends. Stacking bangles is a hot trend now, and giving something personalized shows that you put a little extra thought into the gift. It's the adult version of a friendship bracelet!"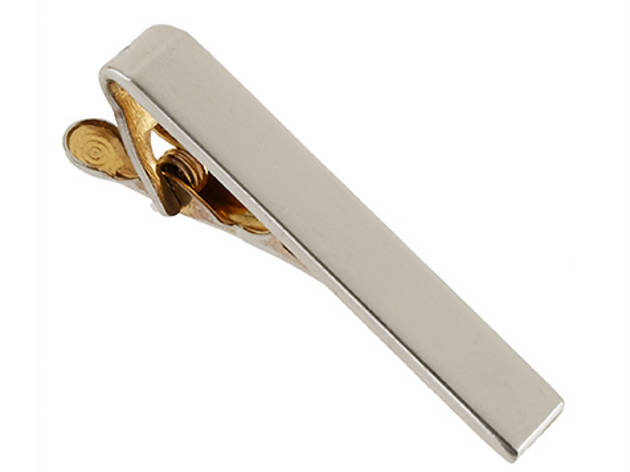 31/32
J.Crew skinny-tie sterling-silver tie clip, $75, at J.Crew, locations throughout the city; visit jcrew.com "Help the modern man in your life add extra polish and pizzazz to his wardrobe with this tie clip. Tie bars have resurged in a big way recently and are the perfect complement to a great suit and tie."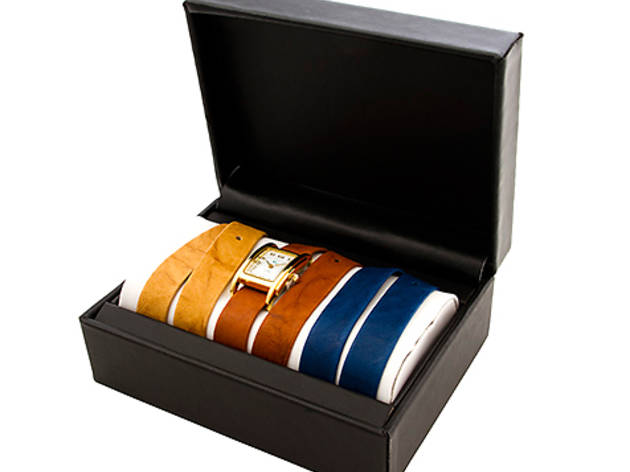 32/32
La Mer Collections interchangeable gift box (includes watch case and three straps), $148, at lamercollections.com "Many of my clients are busy moms who don't have time to fuss with too much jewelry. These La Mer Collections interchangeable-band watches fit their lifestyle by providing function, style and versatility—all in one box!"
Holiday gift guide 2012: Personal shoppers' favorite holiday gifts
These NYC personal shoppers are paid for their purchasing smarts, but we got the local experts to spill the season's top gift picks for free.
Holiday shopping can be so stressful, you might actually consider paying someone to do it for you. Luckily, there are personal shoppers who will actually select gifts for everyone on your list—and we got these NYC experts to divulge their top gift ideas for 2012. This gift guide includes presents for both men and women from local stores such as J.Crew, C. Wonder, Bloomingdale's, Piperlime and more.
RECOMMENDED: Complete holiday gift guide