Noncheesy Valentine's Day gifts
Make your sweetie swoon with one of these sentimental, heartfelt presents.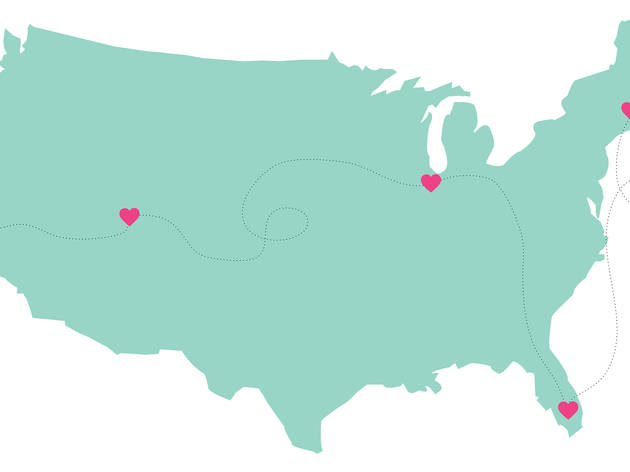 1/7
Denver graphic designers (and married couple) Nic and Kirsten Bingham have come up with a clever way to plot the course of your relationship's travels with this personalized map print. Customize your wall art by selecting the color palette and up to ten cities you both hold close to your hearts. January Jones Prints road-trip map, $32, at januaryjonesprints.etsy.com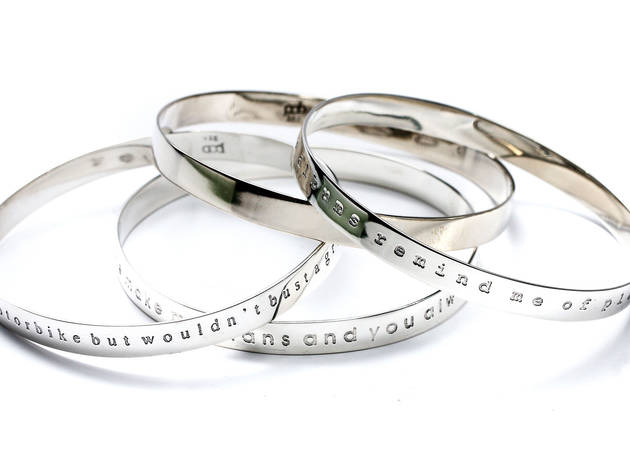 2/7
We love these playful silver bangles from globe-trotting NYC jewelry designer Nora Logan, who uses local and ethically sourced silver to handcraft her adornments. Each bracelet is engraved with song lyrics from either Q-Tip's "Vivrant Thing" ("Imprinted on my mind every minute, makes my plans and you always in it") or "If I Didn't Love You" by Squeeze ("Singles remind me of kisses, albums remind me of plans"). Pure Dead Brilliant Jewelry Lyrics 45 sterling-silver bangles, $145 each, at pdbjewelry.com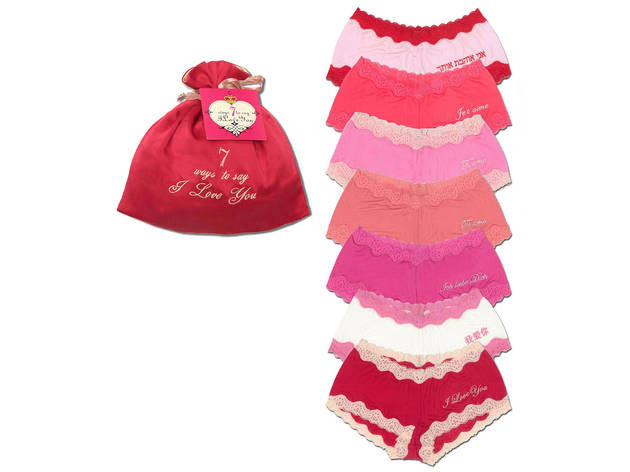 3/7
Although no one tires of hearing those three little words, everything sounds sexier in a foreign language. This set of embroidered silk boy shorts is a romantic spin on classic days-of-the-week undies, and will let her know how you feel in English, Hebrew, Chinese, Spanish, French, German and Italian. Mary Green Seven Ways to Say I Love You silk knit boy short gift set, $136 (normally $160), at marygreen.com. Use code "TONY15" to receive this discount through Feb 29.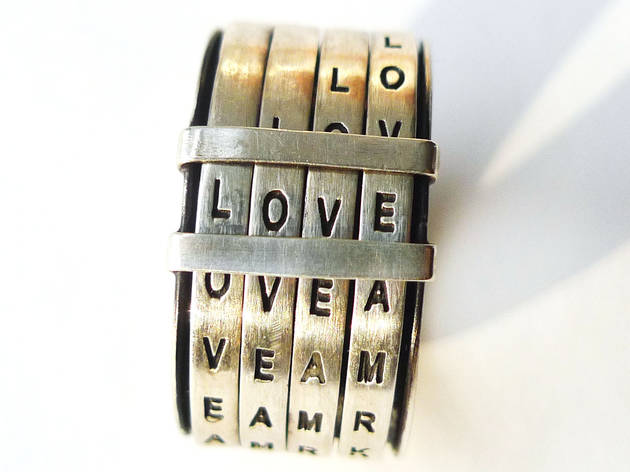 4/7
Rather than have her puzzle over how much you care, spell it out with this handmade-in-Brooklyn, recycled-silver ring. Local designer Natalia Gomensoro is the brains behind the clever band, which features letters that rotate to create words such as love, amor and beso. Metalnat Love ring, $288 (normally $320), at metalnat.supermarkethq.com. Use code "2012TONY" at checkout to receive this discount through February 19.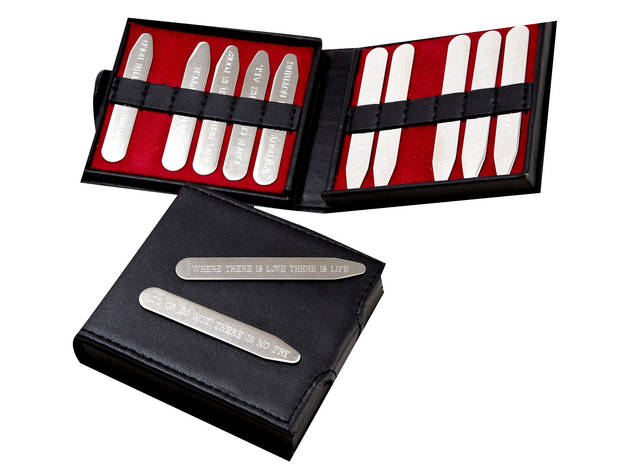 5/7
Help your man keep his shirt lapels wrinkle-free while putting a smile on his face by giving him these stainless-steel collar stays, engraved with sweet nothings that are either PG ("You keep me warm") or suggestive ("Make me tremble"). Red Envelope hidden-message collar stays, 12 for $40, at redenvelope.com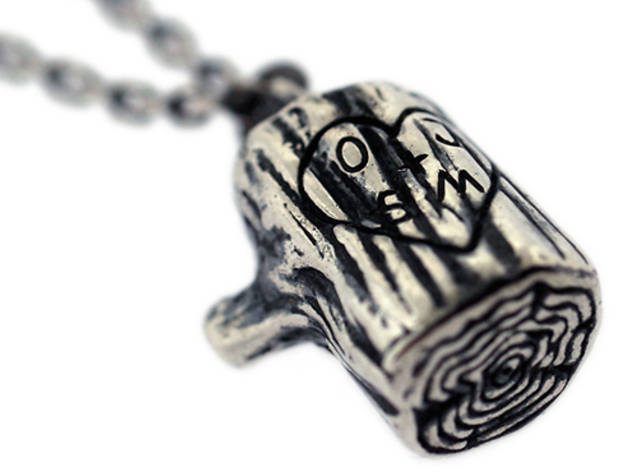 6/7
This custom-engraved silver pendant necklace lets you carve your and your beau's initials into the side of a tree trunk, just like you did with your first crush during summer camp. Digby & Iona stump necklace, $140 ($180 with two sets of engraved initials), at Catbird, 219 Bedford Ave at North 5th St, Williamsburg, Brooklyn (718-599-3457, catbirdnyc.com)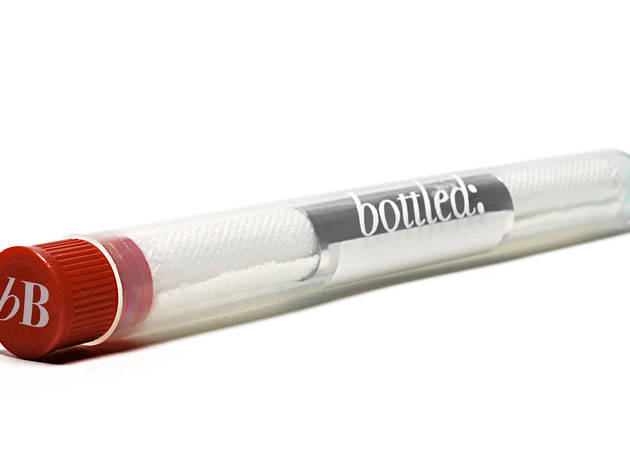 7/7
Give new meaning to the term sealed with a kiss by gifting your sweetie this DIY keepsake. Smear the twill cloth with your lipstick, perfume or nail polish before rolling it up in the plastic test tube, which you can then fill with meaningful relics from your relationship (sand from the beach where you met, for example). Your purchase will also help spread the love, since $1 from each sale goes toward a City Harvest (cityharvest.org) food donation. bottledBrooklyn bottled:, $9, at Dijital Fix, 218 Bedford Ave at North 5th St, Williamsburg, Brooklyn (718-388-2720, dijitalfix.com)