Heads up! We're working hard to be accurate – but these are unusual times, so please always check before heading out.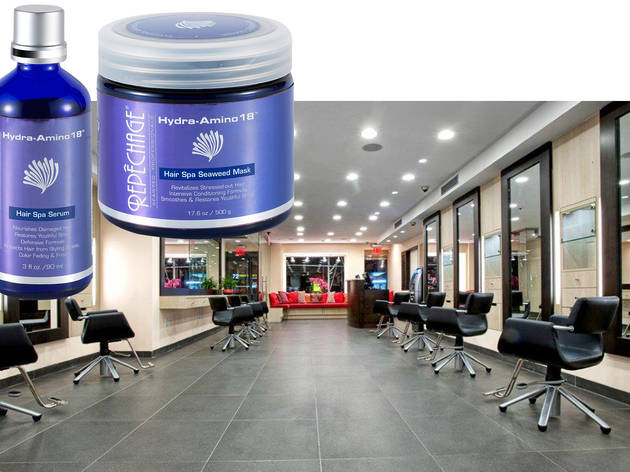 1/5
After a summer's worth of sun, salt water and chlorine, your strands are bound to feel like straw. Rejuvenate them with this amino acid–rich hair mask from seaweed-centric beauty brand Repêchage. Your stylist will blend the self-heating mixture at the shampoo station and apply it to freshly cleansed locks, wrapping them in insulating Mylar and letting the solution sit for ten minutes before washing it out. A shine-enhancing serum—one of two products, along with a nourishing avocado oil-infused treatment, designed to help you maintain the benefits at home—is worked through damp tresses before your blowout ($45–$65), although the salon will also give you a gratis braid or bun should you wish to avoid the added cost. Either way, you'll leave with locks that feel stronger, look smoother and impart lots of shine. Repêchage Hydra-Amino 18 Hair Spa thermal seaweed mask, $55; Hydra-Amino 18 Hair Spa serum, $50; and Hydra-Amino 18 Hair Spa seaweed mask, $55; all at Lovella Salon, 111 W 72nd St between Columbus and Amsterdam Aves (212-988-7766) • 1296 Second Ave at 68th St (212-570-4441)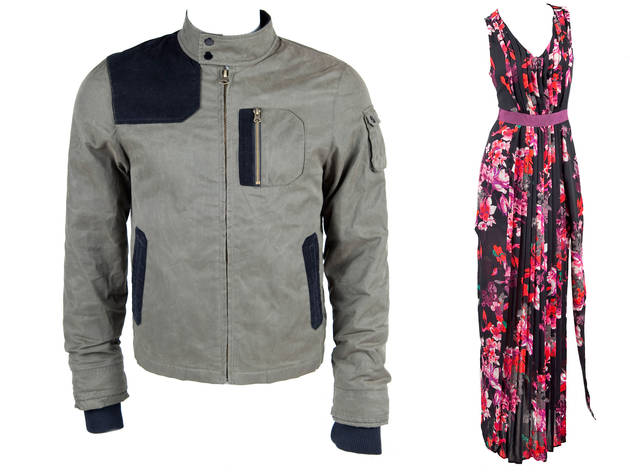 2/5
We practically squealed out loud when we heard that two of our favorite local clothing boutiques—menswear store Odin and womenswear emporium Kirna Zabête—would be participating in the second installment of the Shops at Target, a collaboration between the chain and small independent businesses throughout the country. The well-priced apparel ($10–$200) from both high-end retailers doesn't disappoint in effectively translating their chic aesthetics for the masses. Best bets include Kirna's gauzy, graphic-print frocks and Odin's tailored jackets. Kirna Zabête at Target floral-print maxidress, $50; and Odin at Target cropped jacket, $70; both available Sunday, September 9, 2012 at Target, locations throughout the city; visit target.com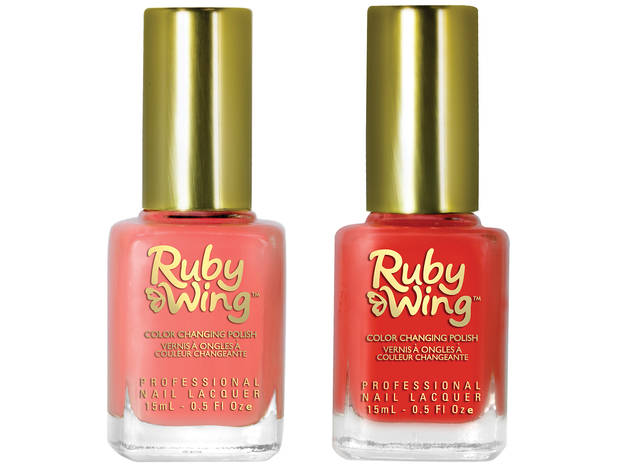 3/5
Fickle polish fiends will appreciate these two-for-one nail lacquers, which react to ultraviolet rays by deepening in hue when exposed to sun or black light. An offshoot of local polish brand Color Club, the newly launched Ruby Wing collection includes 18 nontoxic, vegan colors. Our favorites are Sand Dune, a punchy coral that transforms into a dusky rose, and Horizon, a classic red that morphs into a deep maroon. Ruby Wing by Color Club color-changing nail polish, $12 each, at Ricky's NYC, locations throughout the city; visit rickysnyc.com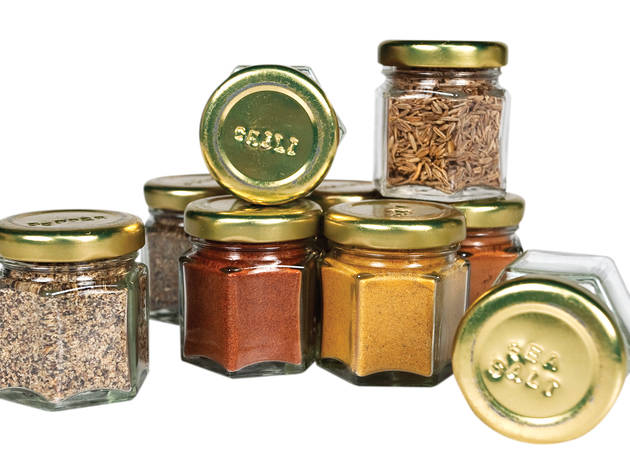 4/5
Photograph: Jonathan Aprea
Brooklynite Bethany Weisberger teaches science to high-school students, knits gifts for women living in domestic-violence shelters and somehow manages to find the time to create these sets of ten adorable mini spice jars, filled with organic salts and herbs from around the world. Each lid is hand-embossed with the name of its contents (such as sea salt, garlic pepper and curry) and backed with a magnet, allowing you to stick them on your fridge to save prime cabinet space. Weisberger donates 10 percent of the proceeds from the kits to Kiva (kiva.org), an organization that provides microloans to small-business owners in developing countries, and another 5 percent to Tanzanian Children's Fund (tanzanianchildrensfund.org), which buys school uniforms for kids in East Africa. Gneiss Spice Housewarming magnetic spice kit, $64, at By Brooklyn, 261 Smith St between DeGraw and Douglass Sts, Carroll Gardens, Brooklyn (718-643-0606, shop.bybrooklyn.com)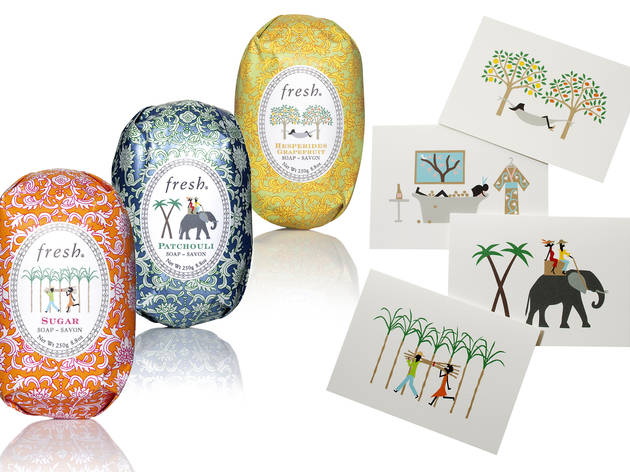 5/5
To celebrate its 21st birthday, skin-care company Fresh is combining two of our favorite small indulgences: beautifully packaged soap and whimsical stationery. Artist R. Nichols (r-nichols.com) designed graphic representations for four of the brand's most popular scents (Sugar, Patchouli, Hesperides Grapefruit and Sake). The illustrations adorn a trio of limited-edition oval soaps—the first product founders Lev Glazman and Alina Roytberg created in 1991—and corresponding note cards that are just as lovely as their inspirational fragrances. Fresh Fresh Turns 21 oval soaps, $15 each; and Fresh Turns 21 stationery, four cards for $22; both at Fresh, locations throughout the city; visit fresh.com
Our obsessions (September 6–12, 2012)
This week's editors' picks include color-changing nail polish, magnetic spice canisters, and Kirna Zabete and Odin for Target merch.