The best sample sales in NYC this month
Get your hands on discounted designer, stylish accessories and threads at these killer sample sales NYC offers
Discounts for up to 80 percent off? You have our attention. At the best sample sales in NYC this month, you'll find price tags slashed just enough for you to finally afford your favorite designer duds, shoes and accessories. We always keep you in the know on discounted clothing and furniture whether the loot is from our vintage clothing stores, department stores or one of the other best shops in NYC. Here's where you should go shopping today.
Sample Sales in NYC
Shopping, Sample sales
United Nude pop-up, Nolita
We're obsessed with these super-structural and gorgeous kicks (and, yes, you can actually walk in them). Seriously, these heels look like they belong in MoMA. The brand recently opened a summer pop-up in Soho, and it is stocked with women's styles marked up to 70 percent off retail prices. Snag shoes, bags and accessories while you can!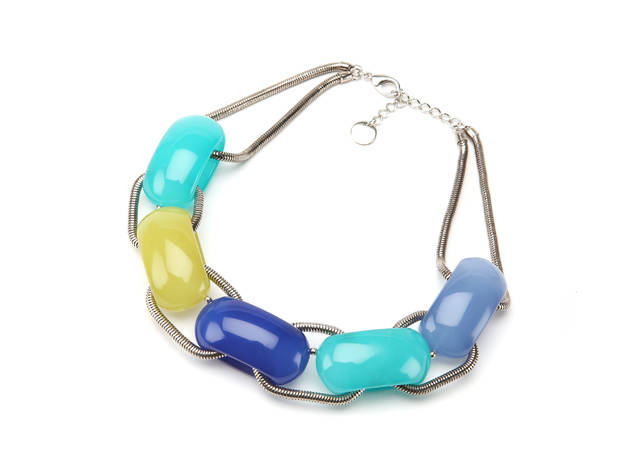 Stock up on horn and resin fashion jewelry at this trinket sale, where locally designed bling is marked between $5 to $500. Use this sale as a chance to snag gorgeous holiday gifts for your friends and family, including earrings and necklaces.
Snag gorgeous dresses that look like they belong in Carrie Bradshaw's closet to prepare for holiday party season. Past and current seasonal wares are up for grabs at 50 percent off retail prices. Normally, the frocks start at $250 up to $1,110. Now, they're going for $125 to $750.