The best sample sales in NYC this week
Nab bargains and deals on stylish clothing and accessories from the best sample sales NYC has to offer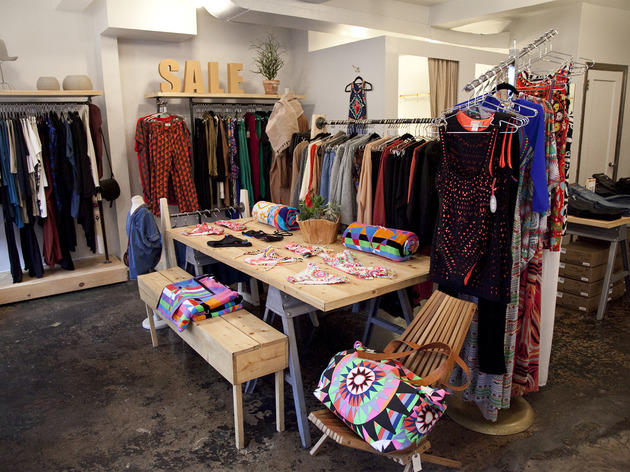 What are the eight words that tug at our heartstrings and our wallets? "Price tags slashed up to 90 percent off!" If you're a fashion-forward Gothamite, you already know about the most-anticipated sample sales in NYC. But in this town there's a sale going on every week—if not every day—and sometimes it's tough to keep up. Fret not, shoppers. We'll always keep you in the know, whether you're into vintage clothing stores and thrift shops, seasonal attire that, say, follows the summer trends or high-end designer labels. So skip all the department stores in NYC and check in with this page often. Your closet will thank you for it.
Do you want more great stories about things to do, where to eat, what to watch, and where to party? Obviously you do, follow Time Out New York on Facebook for the good stuff.
Sample sales in NYC
Fans of flirty feminine wares should pounce on Milly's past-season designs at Clothingline's next sale—everything is chic. Immediately grab a sleeveless silk trapeze dress with a pleated skirt ($99, once $435) and  snatch up a black-and-red pencil skirt ($69, originally $240) and a black off-the-shoulder top ($39, was $295). 
Read more