Heads up! We're working hard to be accurate – but these are unusual times, so please always check before heading out.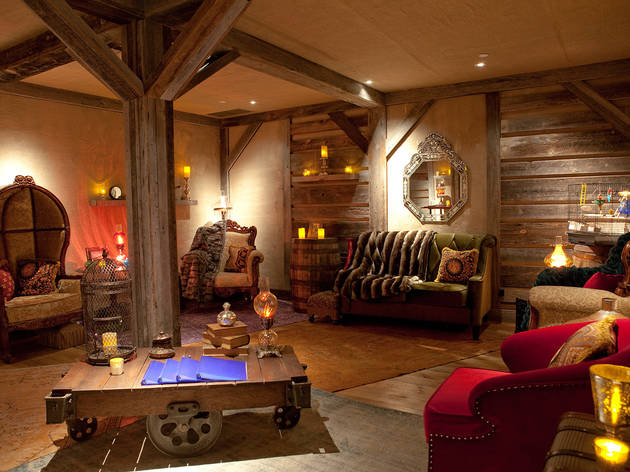 1/35
Photograph: Jessica Lin
Since 1997, interior designer Colum McCartan (mccartan.com) has intermittently worked on renovations for Le Parker Meridien (119 W 56th St between Sixth and Seventh Aves; 212-245-5000, parkermeridien.com), and his latest task for the property was creating the upscale lodging's first-ever spa, Moonshine, which opened in March. Furnishings from various design periods—ranging from the Baroque and Victorian eras to more modern epochs—are layered together to give the appearance of a long history. "It's the idea that over time, this organically developed," notes McCartan. "As if [the space has] been here for 20 generations of a family." To play off the six-room spa's basement location, the decor also makes subtle references to underground mining culture, caves and Prohibition. "The story comes from these random fantasy ideas, which are based on building something in the bowels of the earth," he explains. As a counterpoint to the rustic, dimly lit setting, McCartan added extravagant trimmings such as plush throws, rich velvet seating and opulent mirrors. "When you're doing a spa, you have to provide a sense of luxury," he says. "It's like Versace in the cabin."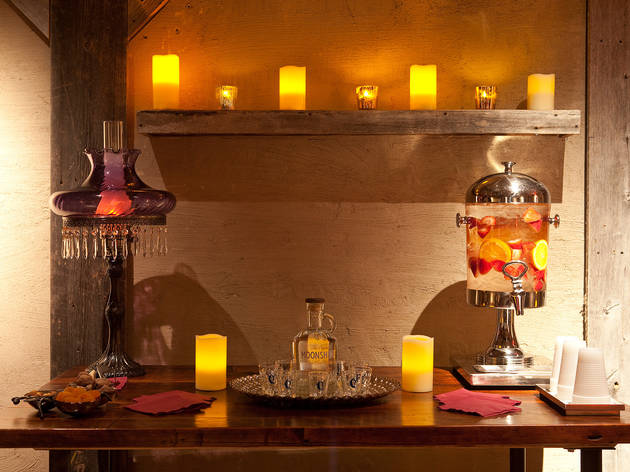 2/35
Photograph: Jessica Lin
Before receiving a customized massage or facial (60mins $135, 90mins $190)—the only two services offered—all guests are given a gratis shot of Stillhouse Original Moonshine (moonshine.com). "We believe alcohol relaxes you," explains public-relations and marketing director Marisa Zafran. A bottle of the clear corn whiskey takes center stage on a recycled industrial trolley from Olde Good Things (locations throughout the city; visit ogtstore.com), and is surrounded by remote-operated flameless candles in various sizes.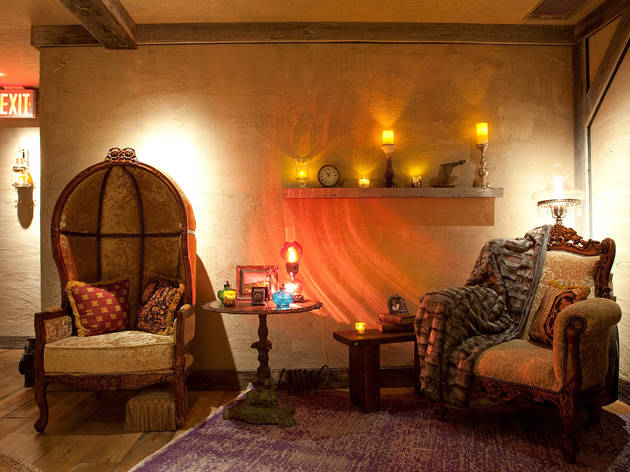 3/35
Photograph: Jessica Lin
While working on the Marquis de Sade–themed interiors for Crimson Lounge (crimsonchicago.com) in Chicago, McCartan discovered North Carolina furniture wholesaler Old Hickory Tannery (ohtfurniture.com). "They buy all of the [chair] frames from Spain and then you can put your own fabric on it," he notes. Although he chose to upholster the porter's chair and armchair in crushed velvet and brocade, respectively, the seats were already sumptuous to begin with. "They are extremely ornate and feel almost Baroque—you can buy them with lion heads carved into the arms." Footstools are tucked beneath each of the recliners for added comfort.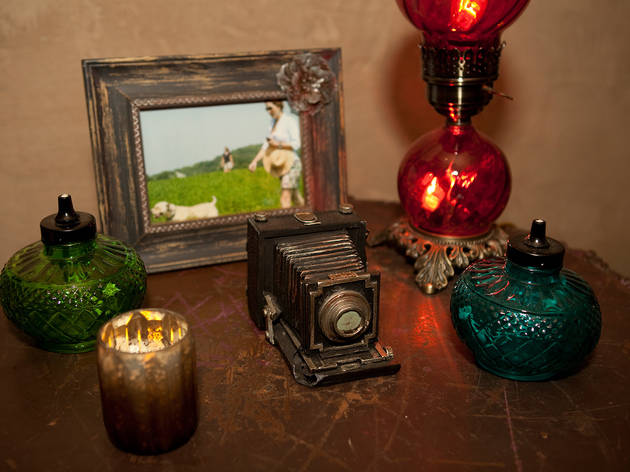 4/35
Photograph: Jessica Lin
McCartan scoured flea markets such as the Brooklyn Flea (176 Lafayette Ave between Clermont and Vanderbilt Aves, Fort Greene, Brooklyn; Sat 10am–5pm • East River State Park, Kent Ave at North 7th St, Williamsburg, Brooklyn; Sun 10am–5pm • brooklynflea.com) and West 25th Street Market (W 25th St between Broadway and Sixth Ave, hellskitchenfleamarket.com; Sat, Sun 9am–5pm) for old-timey decorative objects, such as this antique camera. "I looked for things that had been used and appeared as if they were collectible," he says. "But there were no real rules, other than there had to be something reasonably authentic about it."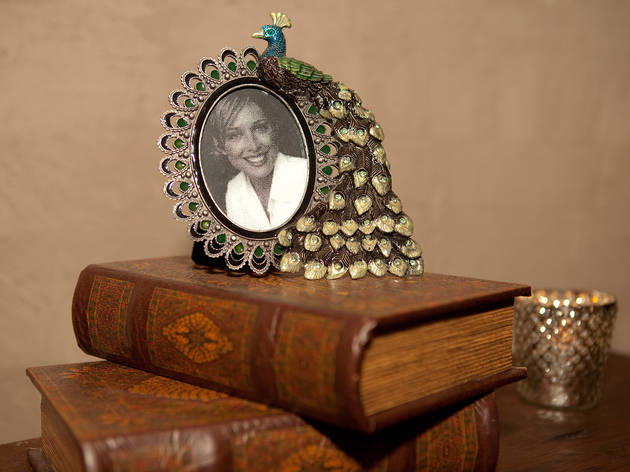 5/35
Photograph: Jessica Lin
All of the picture frames scattered throughout the waiting area contain photos of Tata Harper (tataharperskincare.com), whose high-end organic skin-care products are exclusively used by the spa for facials. "She didn't know, and when she came to see the spa, she was like, 'Wait, is that me?'" recalls Zafran.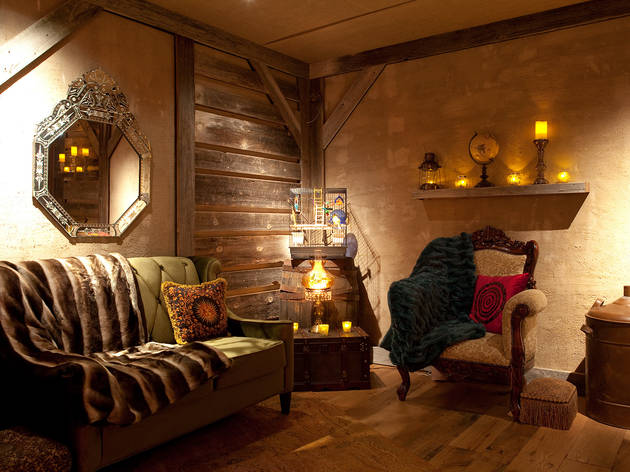 6/35
Photograph: Jessica Lin
Reclaimed barn-wood siding purchased at Olde Goode Things gives the space a rustic feel. "We didn't polish it or clean it—we just stuck it right on the wall," says McCartan. The paneling is juxtaposed against a Venetian mirror from Horchow (horchow.com). "It's the contrast of something meticulously hand-carved from one of the most sumptuous eras in furnishing history with the roughest finish," he explains.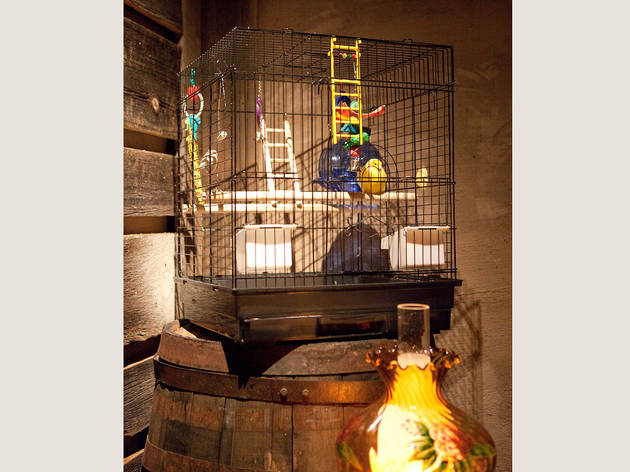 7/35
Photograph: Jessica Lin
As a nod to the classic animal sentinel of a canary in the coal mine, the spa features a live bird named Whiskey. Her cage rests atop a recycled antique wine barrel.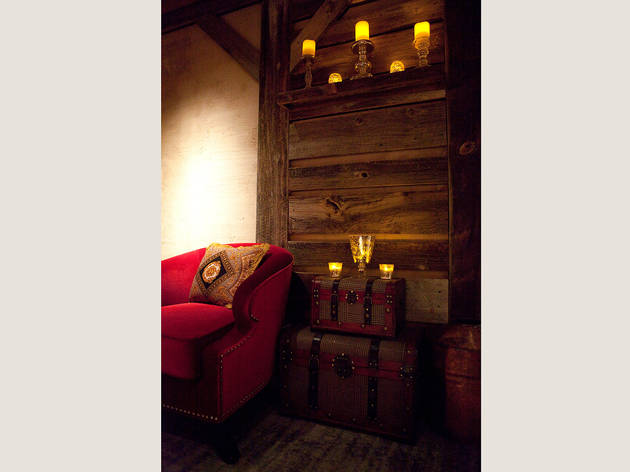 8/35
Photograph: Jessica Lin
Old steamer trunks are stacked in a corner to hint at the idea of a world traveler. "A lot of decisions aren't deliberate so much as they are iconic representations of luxury," remarks McCartan. "There can't be too much deep thought, otherwise it looks overdone."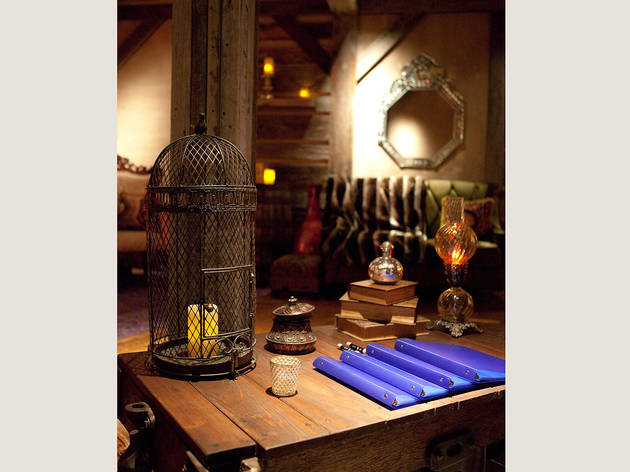 9/35
Photograph: Jessica Lin
Prior to their appointments, patrons can choose a music genre—anything from techno or rap to jazz—to listen to on an in-room iPod. Binders featuring the playlist menus are laid out on a trolley cart from Olde Good Things.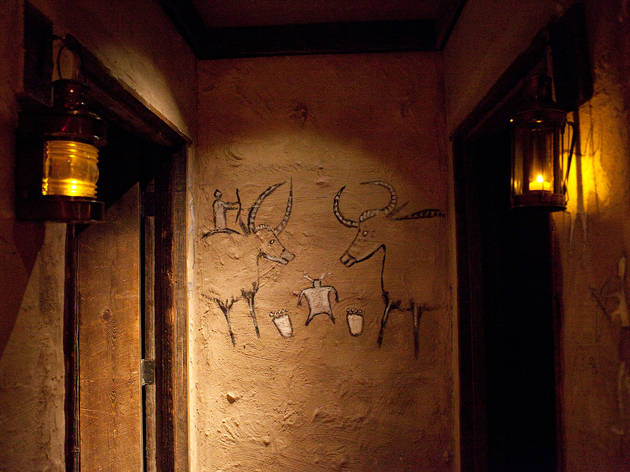 10/35
Photograph: Jessica Lin
A mix of raw plaster, sand and a coloring agent was imperfectly applied to the walls to give them a cavelike appearance. "When the contractors did it at first, they used trowels and I said, 'No, that's too good, that's too straight!'" jokes McCartan. "So I got them to use very rough nails and fingers." One of the construction workers then hand-painted cave drawings in lieu of traditional wall art.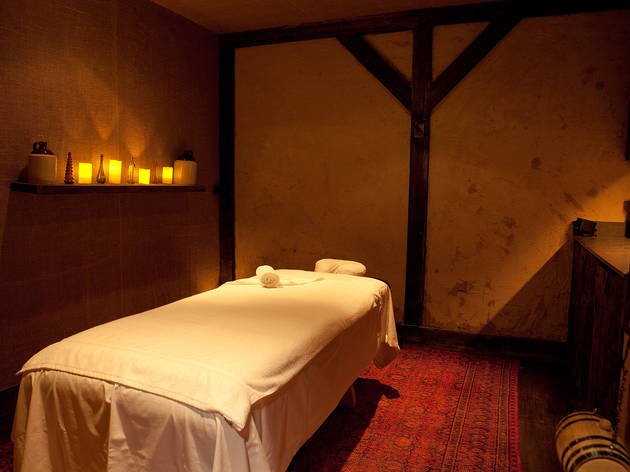 11/35
Photograph: Jessica Lin
All six of the treatment rooms feature burlap wall coverings. "It's good for acoustics and it keeps things damp," divulges McCartan. A mix of decorative oil lamps and whiskey jugs are lined up along a wooden shelf.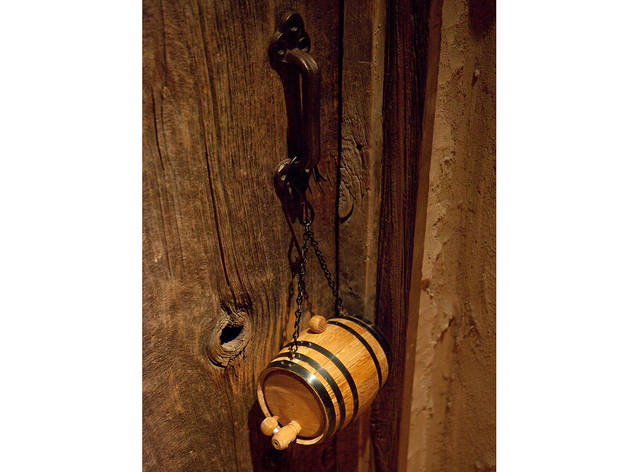 12/35
Photograph: Jessica Lin
Miniature whiskey barrels are hung from door handles to indicate when a treatment room is currently occupied.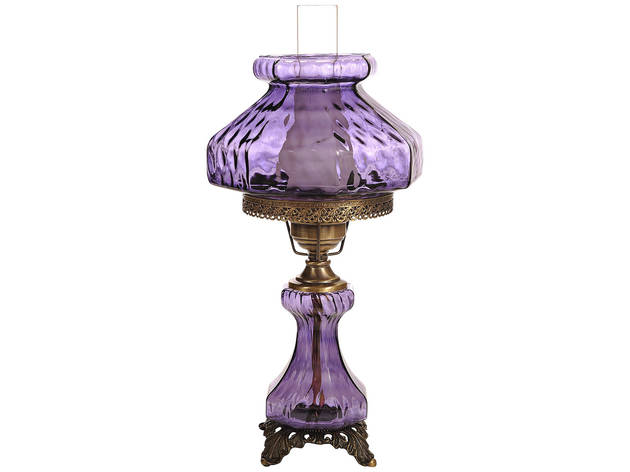 13/35
Lamps Plus Grape Rhombus night-light hurricane table lamp, $200, at lampsplus.com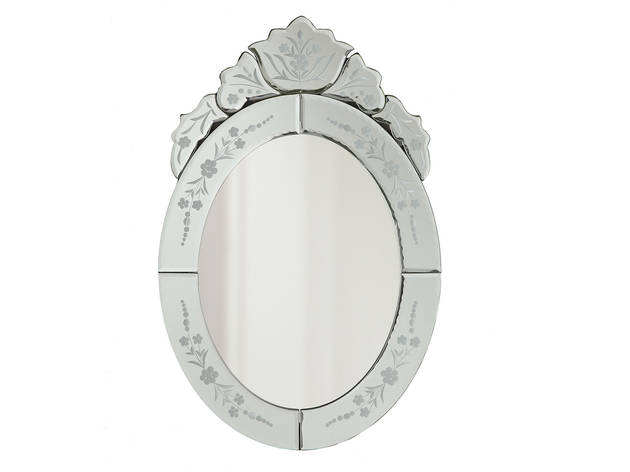 14/35
Horchow oval Venetian-style mirror, $175, at horchow.com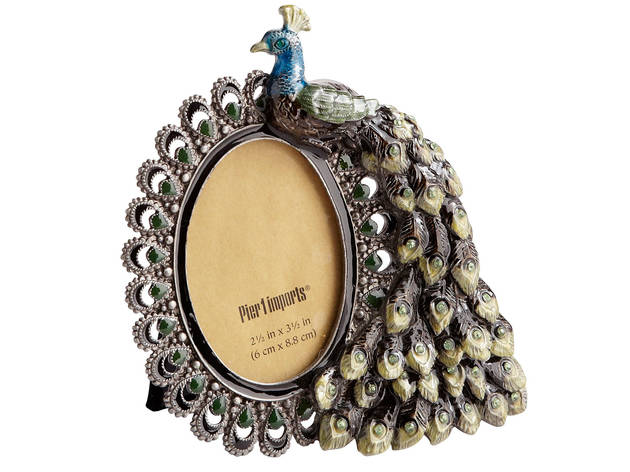 15/35
Pier 1 Imports Jeweled Peacock 2.5" x 3.5" desk frame, $15, at Pier 1 Imports, locations throughout the city; visit pier1.com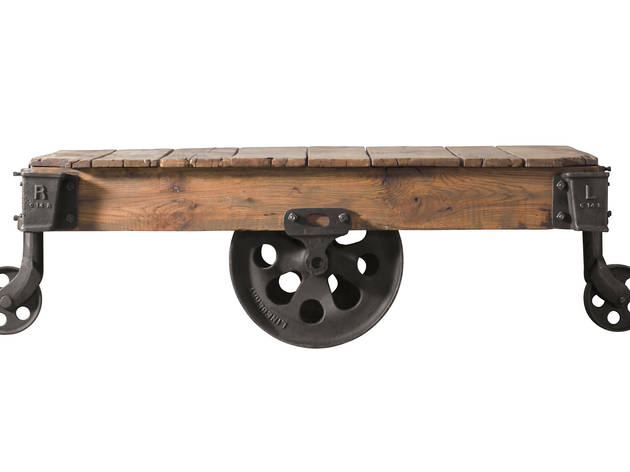 16/35
Restoration Hardware furniture factory cart, $995, at Restoration Hardware, 935 Broadway at 22nd St (212-260-9479, rh.com)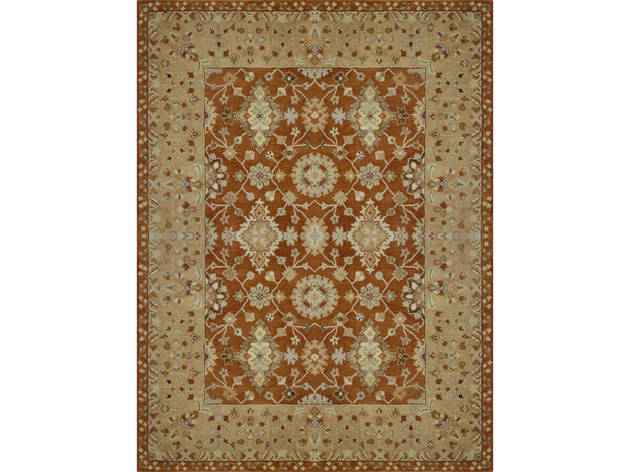 17/35
Soft Surroundings Elmwood 3'6" x 5'6" rug, $300, at softsurroundings.com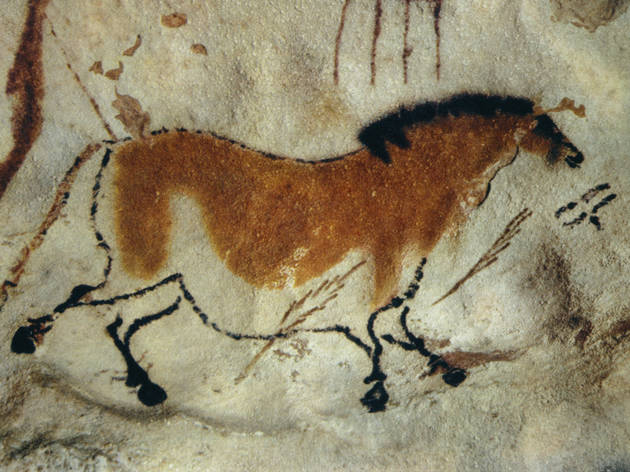 18/35
Robert Harding Lascaux, Aquitaine, France cave-painting photographic print, $30, at art.com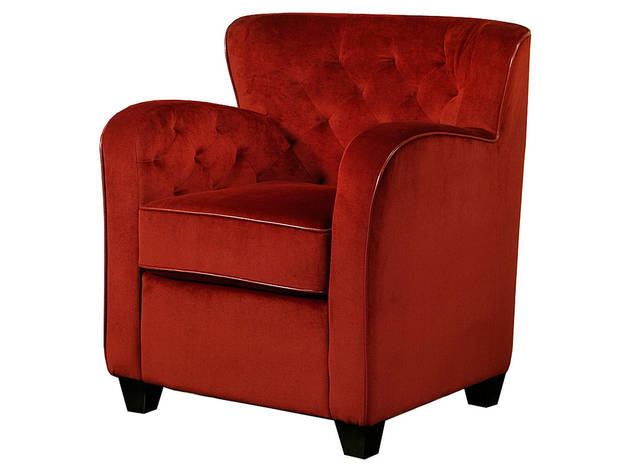 19/35
Abbyson Living Aris fabric armchair, $349, at qvc.com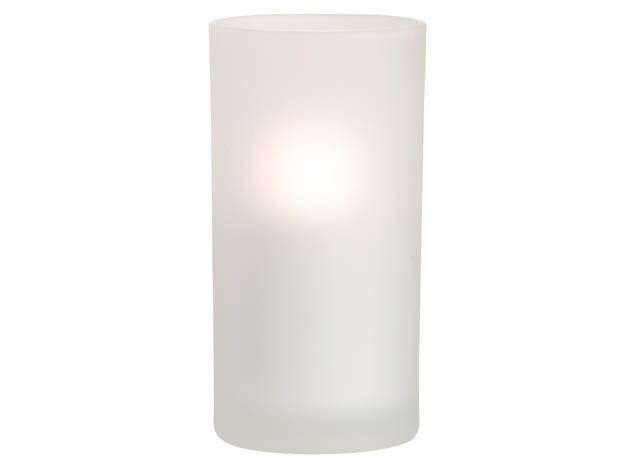 20/35
CB2 Smart Candle light, $10, at CB2, 451 Broadway between Canal and Grand Sts (212-219-1454) • 979 Third Ave between 58th and 59th Sts (212-355-7974) • cb2.com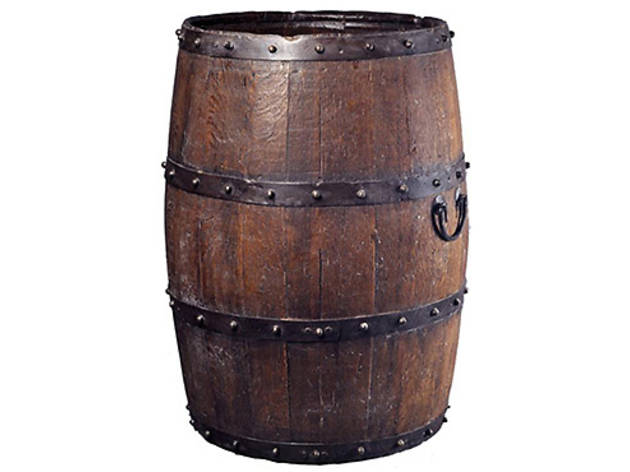 21/35
Vintage iron-studded barrel, $188, at overstock.com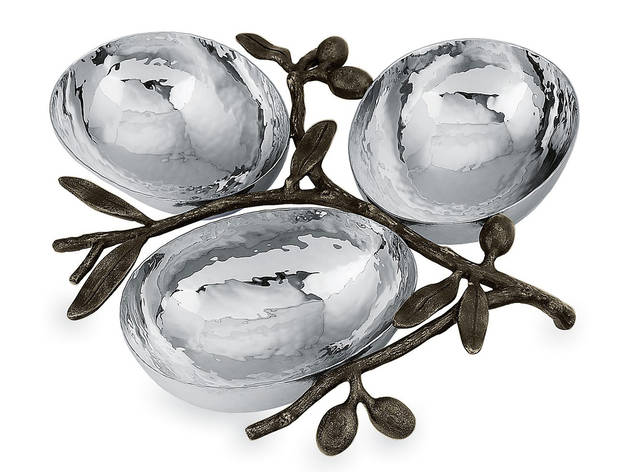 22/35
Michael Aram Olive Branch triple compartment dish, $149, at Bloomingdale's, 1000 Third Ave at 59th St (212-705-2000, bloomingdales.com)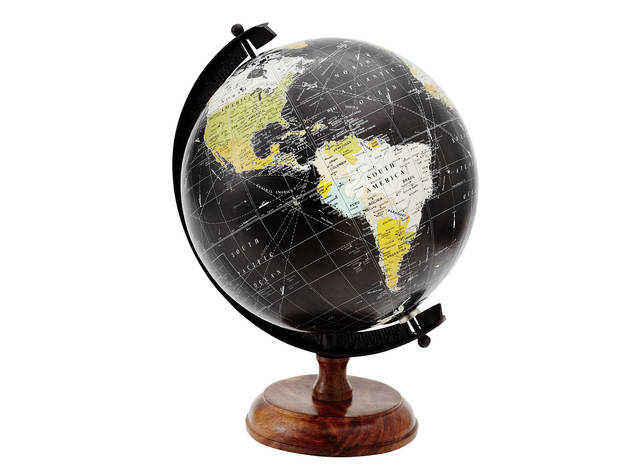 23/35
Pottery Barn antique mini globe, $29, at Pottery Barn, 1965 Broadway at 67th St (212-579-8477) • 117 E 59th St between Park and Lexington Aves (917-369-0050) • 100–104 Seventh Ave between 16th and 17th Sts (646-336-7160) • potterybarn.com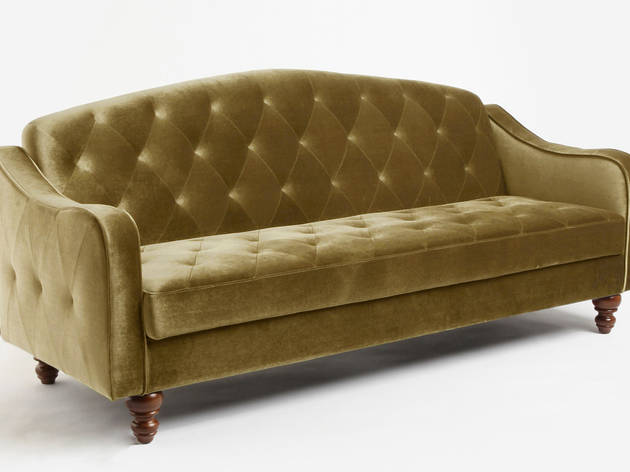 24/35
Urban Outfitters Ava velvet tufted sleeper sofa, $749, at urbanoutfitters.com
25/35
West Elm reclaimed-wood shelf and black basic brackets, $58, at West Elm, 1870 Broadway at 62nd St (212-247-8077) • 112 W 18th St between Sixth and Seventh Aves (212-929-4464) • 75 Front St between Main and Washington Sts, Dumbo, Brooklyn (718-875-7757) • westelm.com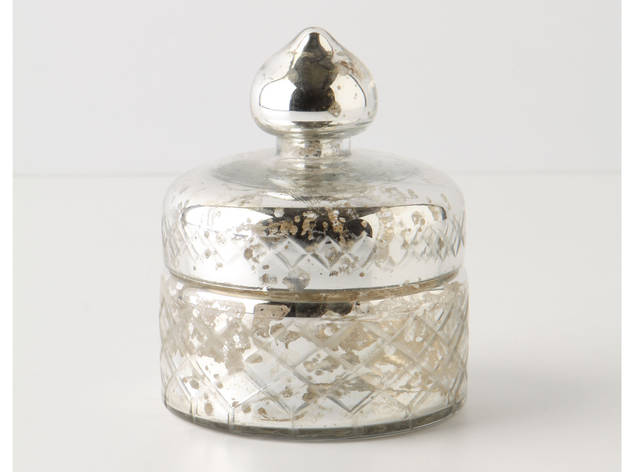 26/35
Anthropologie round mercury trinket box, $18, at Anthropologie, locations throughout the city; visit anthropologie.com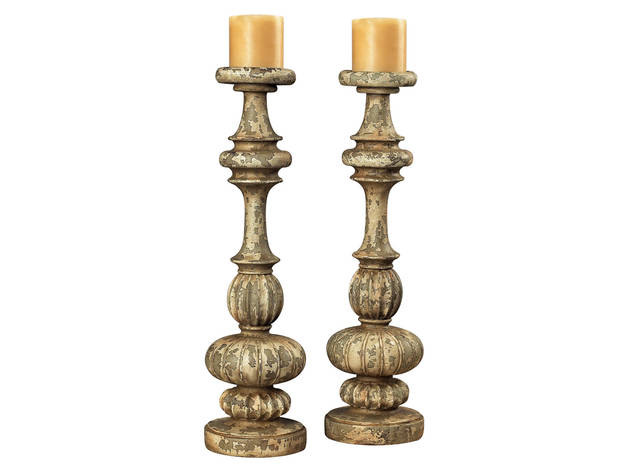 27/35
House Beautiful Marketplace 20-inch Flemish-carved distressed Arabi candlesticks, two for $118, at hsn.com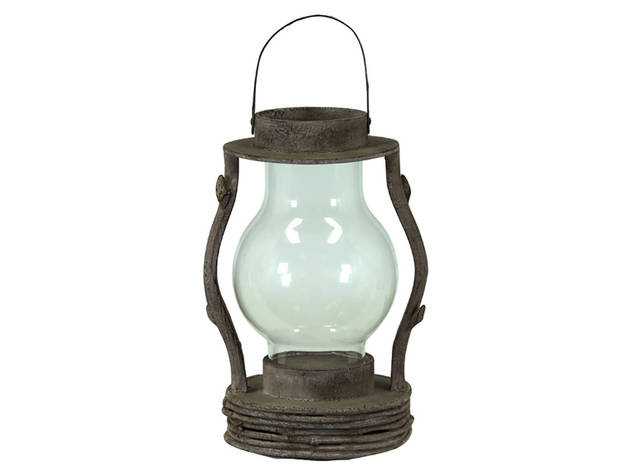 28/35
Wooden lantern, $41, at overstock.com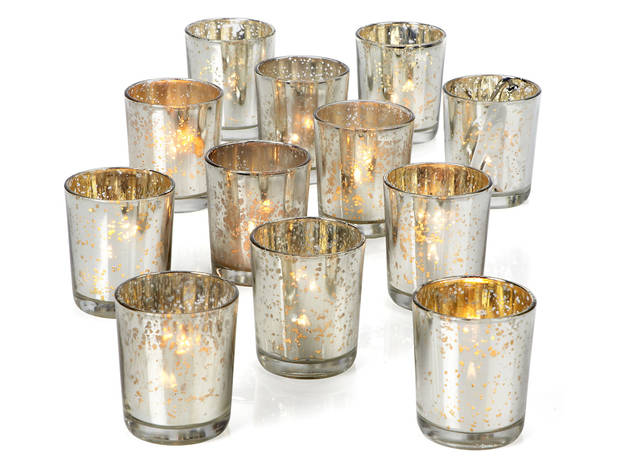 29/35
Photograph: TSK Photography
Z Gallerie votive cup set, 12 for $20, at zgallerie.com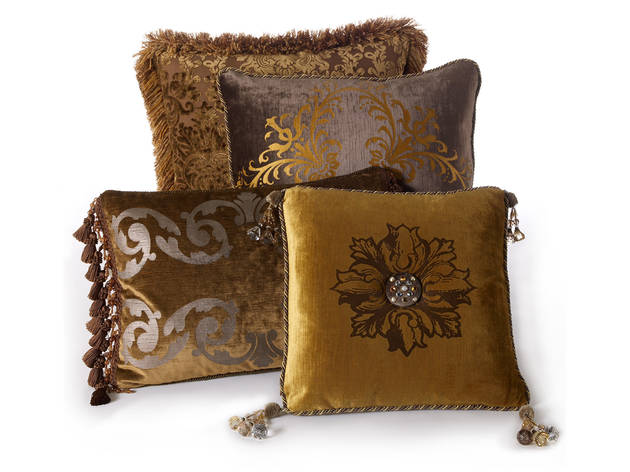 30/35
Horchow Baroque decorative pillows, $235–$255 each, at horchow.com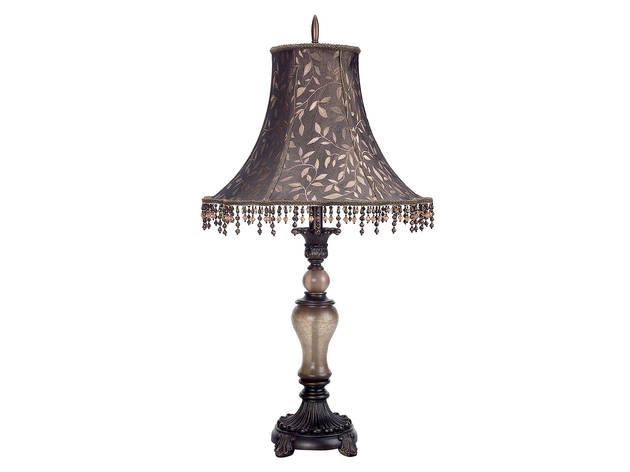 31/35
Lamps Plus Regency Collection table lamp, $150, at lampsplus.com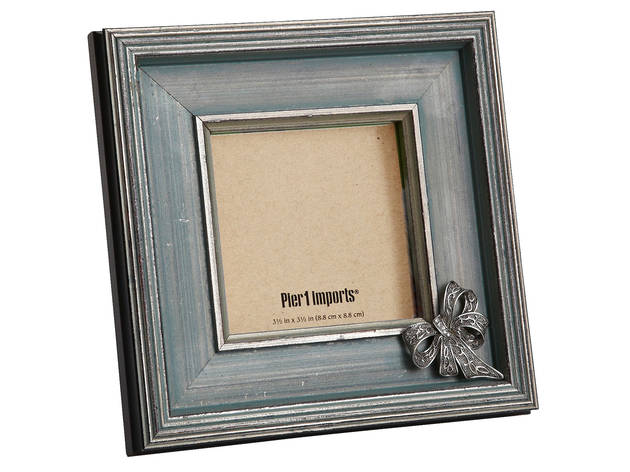 32/35
Pier 1 Imports Blue Bow frame, $20, at Pier 1 Imports, locations throughout the city; visit pier1.com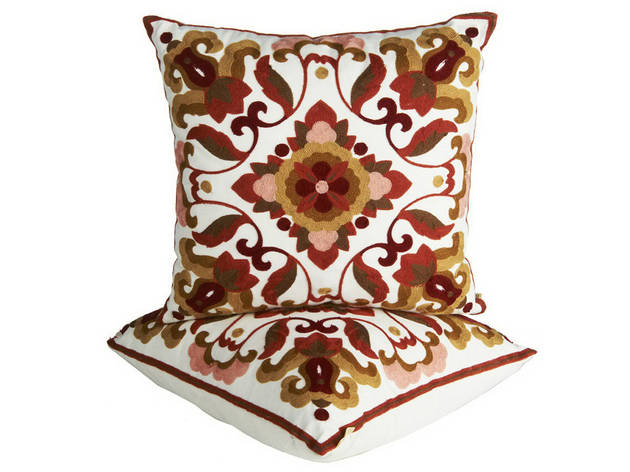 33/35
Bombay embroidered decorative pillows, two for $52, at qvc.com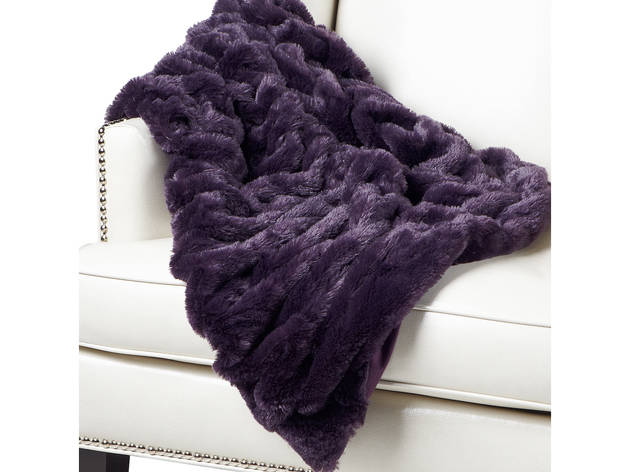 34/35
Photograph: TSK Photography
Z Gallerie Lazo aubergine throw, $60, at zgallerie.com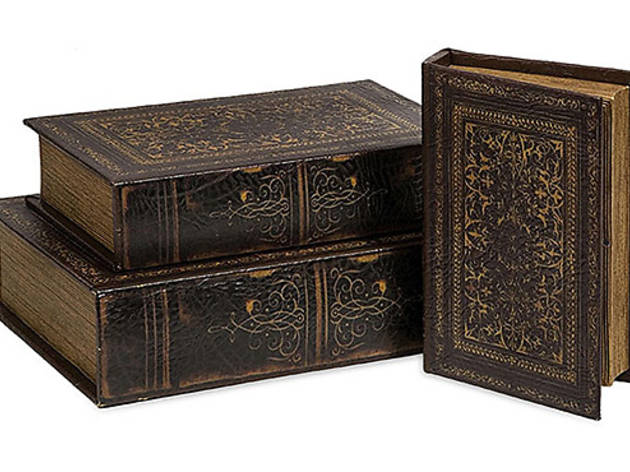 35/35
Renaissance three-piece book box collection, $84, at overstock.com
Spin this style: Moonshine spa
Transform your abode into a timeless, relaxing retreat by taking design inspiration from Le Parker Meridien's first-ever spa.
Spa Week
, you can still create a relaxing environment in your own home. Follow the lead of new NYC spa
Moonshine
, located inside
Le Parker Meridien
, which contrasted rustic reclaimed-wood walls with Venetian-style mirrors for a timeless, unfussy look. Find similar items at home-decor stores such as Restoration Hardware,
CB2
,
West Elm
and
Urban Outfitters
.
RELAX FOR LESS! Mention TONY to receive 10 percent off all treatments at Moonshine Spa through April 18.

Follow Cristina Velocci on Twitter: @cvelocci