Stylish home decor
Spruce up your pad with these unique decorative items.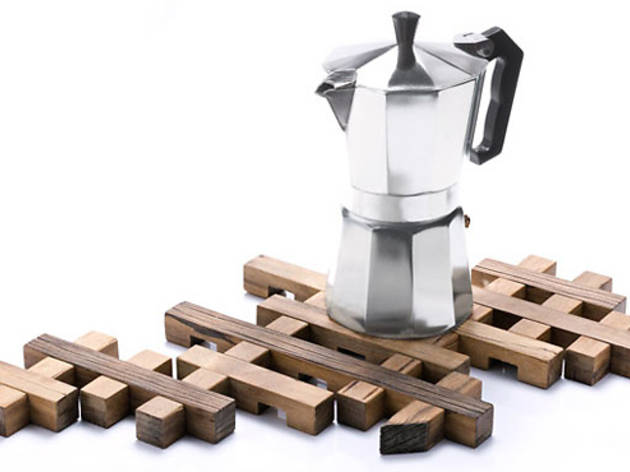 1/6
Local designer Martins Straupe uses reclaimed wood salvaged from the Coney Island boardwalk's 2010 renovation to craft these modular trivets. Assemble the 14 individual hand-notched pieces in various configurations to save your table from being scorched by hot plates and bowls. Dfnqline Coney Island Boardwalk trivet, $140 (normally $175), at dfnqline.etsy.com. Use code "TONY20" at checkout to receive this discount through July 11.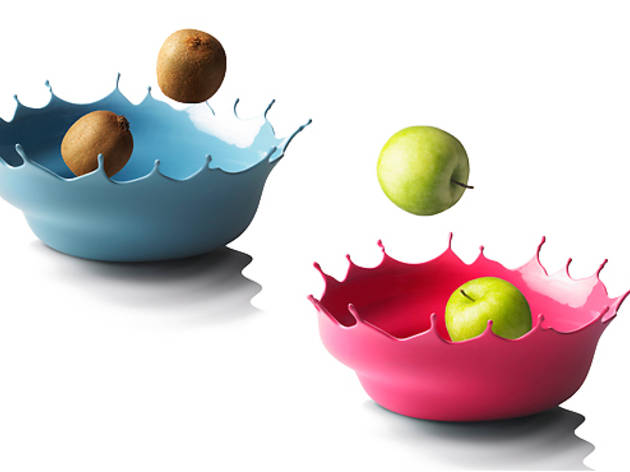 2/6
While this funky fruit bowl was designed to serve food, we're more apt to keep it on display to stash keys, coins and other knickknacks that constantly clutter our desks. Menu A/S Dropp bowl, $40 each (normally $50), at shophorne.com. Enter code "TIMEOUT20" to receive this discount through Wednesday 27.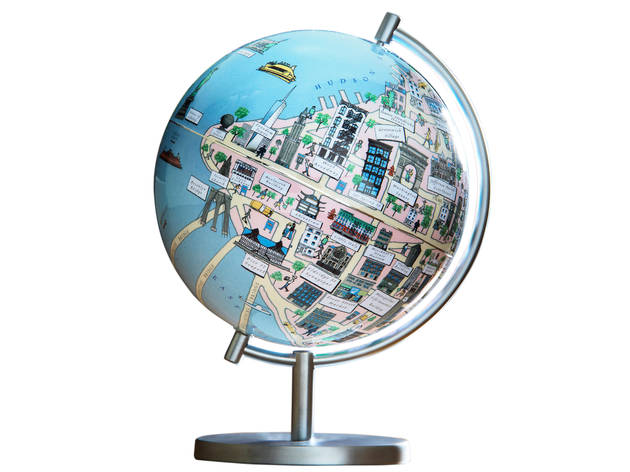 3/6
We'd love to travel the world, but our limited budgets usually keep us landlocked and wandering around the city for fun. Plan your next adventure using this illustrated globe, which features prominent places around Gotham, such as Radio City Music Hall, the Brooklyn Bridge and popular neighborhoods worth exploring. Globee NYC globe, $38, at Pylones, locations throughout the city; visit pylones-usa.com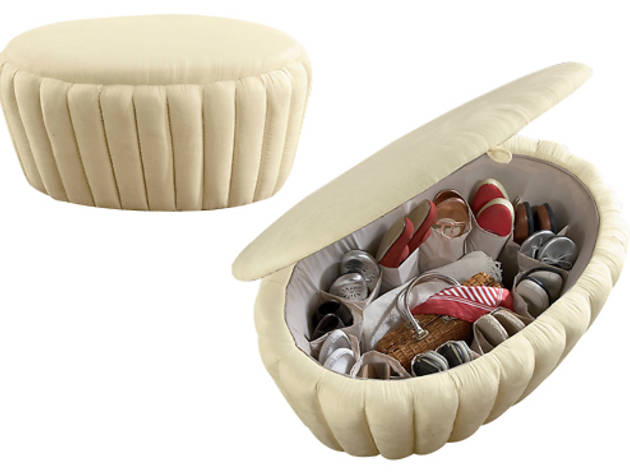 4/6
We're on a constant quest for creative storage solutions, so we're digging this double-duty ottoman. Conveniently store shoes in the 12 fabric pockets, then use the cushioned ottoman as extra seating or a footrest. Seventh Avenue oval shoe ottoman, $139, at seventhavenue.com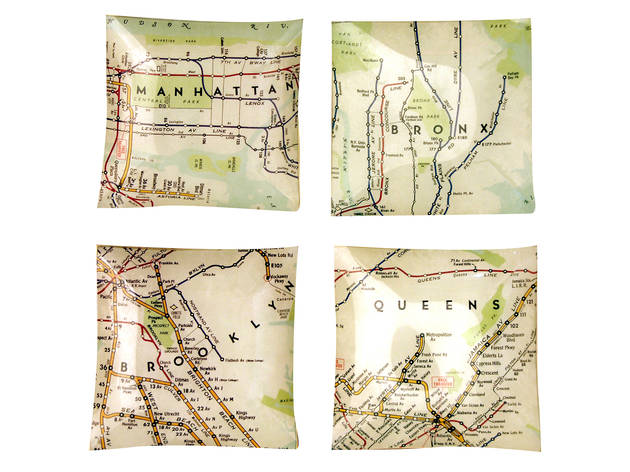 5/6
Ditch boring white dinnerware and add these printed glass plates to your kitchen cabinet. Inspired by vintage subway-map designs from the '40s, the set of four depicts routes in Manhattan, Brooklyn, Queens and the Bronx. Creative Coop Subway Accessories plates, four for $50, at interiorprovisions.com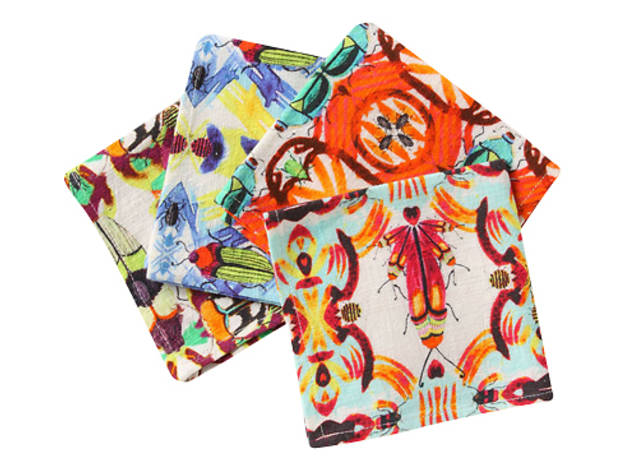 6/6
Accessorize your next dinner party with these eye-catching kaleidoscope-colored napkins. They are made of cotton and are machine washable, so you can use them more than once. Anthropologie Kaleidobug cocktail napkins, four for $24, at Anthropologie, locations throughout the city; visit anthropologie.com