Heads up! We're working hard to be accurate – but these are unusual times, so please always check before heading out.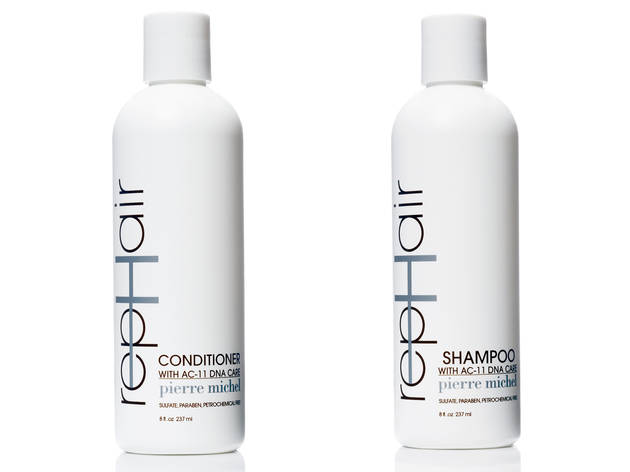 1/17
Best for finding strength withinNot only are this clear gel shampoo and porous cream conditioner free of sulfates, silicon and parabens, but both products contain AC-11, a compound extracted from South American vine cat's claw, which has been proven to repair cells damaged by carcinogens and air pollution. Although we can't be certain if the products restored our double helix, we did notice that our hair felt thicker and shinier after just a few uses. The subtle peppermint scent is also an invigorating way to begin your morning. Pierre Michel RepHair daily shampoo and conditioner, $29 each, at Pierre Michel, 135 E 57th St between Lexington and Park Aves, third floor (212-755-9500, rephairbypierremichel.com)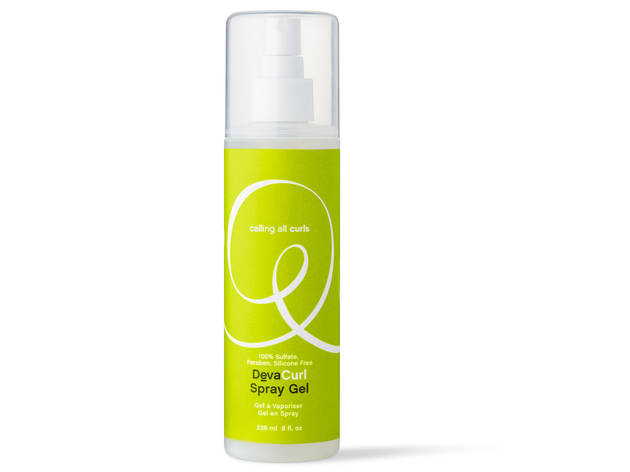 2/17
Photograph: Tad Saddoris
Best curl kick-starterCurly girls swear by Devachan Salon, which specializes in cutting and styling corkscrews, and we can see why just by experiencing its products. This nonsticky spray gel seems to coax coils out of wet hair before scrunching and can also be used on dry locks to resuscitate loosened spirals. In addition to its fresh citrus scent, we also adore that the alcohol-free formula doesn't flake, crunch or dry out strands. DevaCurl Spray Gel, $25, at Devachan Salon, 425 Broome St at Crosby St (212-274-8686, devachansalon.com)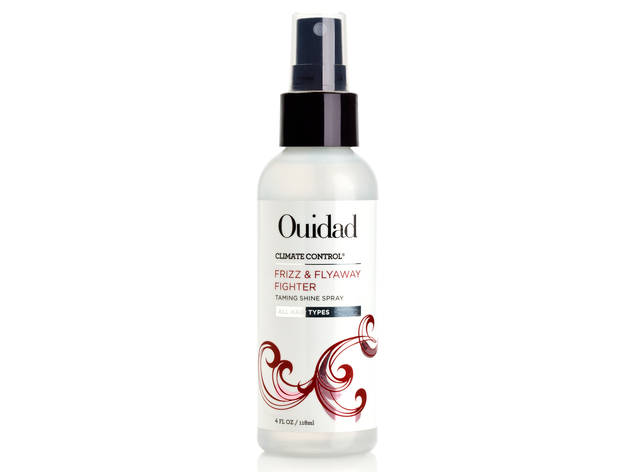 3/17
Photograph: Brad Stanton
Best summer saviorOuidad may be known as a curl-taming mecca, but anyone suffering from frizz and flyaways can benefit from this miracle spray. Moisturizing olive, avocado and grape oils instantly melt errant strands into submission, imparting shine and silky softness while leaving behind a subtle floral scent. Ouidad Climate Control Frizz & Flyaway Fighter, $22, at Ouidad, 37 W 57th St between Fifth and Sixth Aves, fourth floor (212-888-3288, ouidad.com)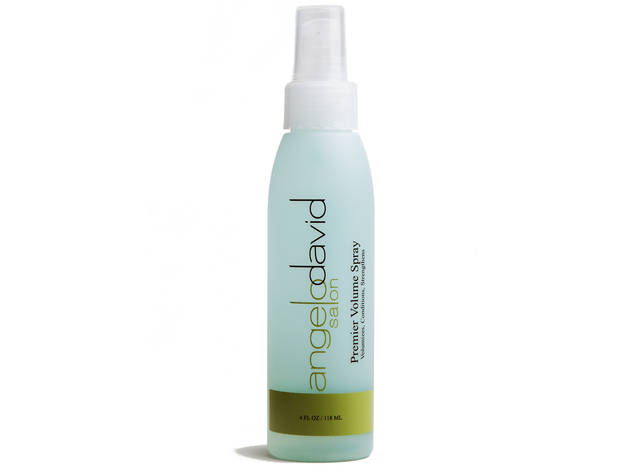 4/17
Best bodybuilderAsk for a bouncy blowout at midtown salon Angelo David and your stylist will employ this plumping, protein-laden spray with gusto. You can re-create Texas-size hair at home by misting towel-dried locks with the flexible formula; spritz even more directly at the roots of lifted sections for added volume. As a bonus, $1 from each bottle sold benefits the Lupus Foundation of America (lupus.org). Angelo David Premier Volume Spray, $19, at Angelo David Salon, 48 E 43 St between Madison and Vanderbilt Aves, second floor (212-883-6620, angelodavid.com)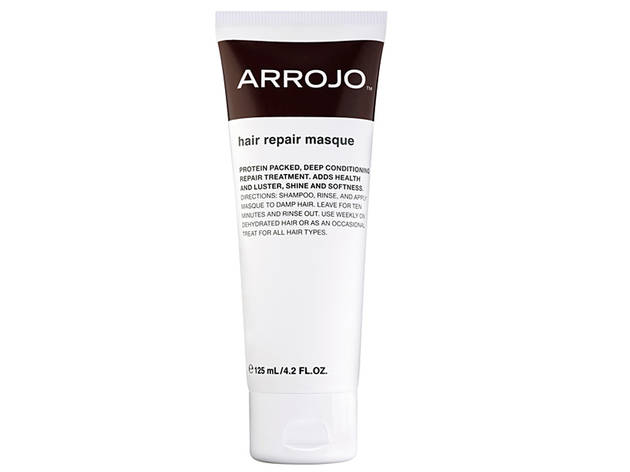 5/17
Best thirst quencherThe next time your strands feel like they're turning into straw, leave on this creamy deep conditioner for ten minutes while you suds up in the shower. The rich, weekly treatment is packed with keratin, which restores moisture to the hair shaft and makes locks feel healthier. Arrojo Hair Repair Masque, $16, at Arrojo Studio, 180 Varick St between Charlton and King Sts (212-242-7786, store.arrojoproduct.com)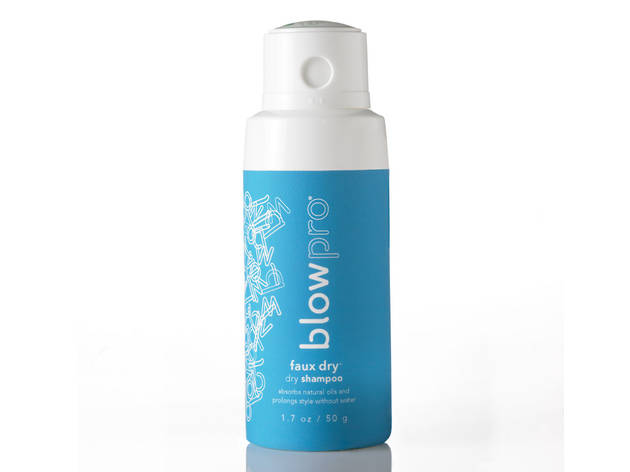 6/17
Best blowout extenderWe're normally skeptical of powder-based dry shampoos, which are trickier to apply than their spray-can counterparts. But this superfine version has converted us (just angle the bottle toward your hairline, gently shake some out, and lightly pat it through your locks). The formula absorbs oil without drying out or mattifying tresses, providing body and movement. According to our resident dry-shampoo expert, it's the most effective one she's ever tried. BlowPro Faux Dry dry shampoo, $20, at Blow NY, 342 W 14th St between Eighth and Ninth Aves (212-989-6282, blowny.com)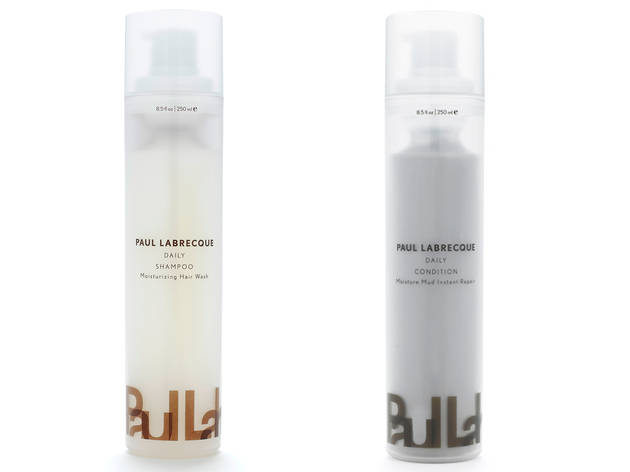 7/17
Best daily indulgenceLeave it to celebrity stylist Paul Labrecque to turn something as perfunctory as washing your hair into an absolute luxury. Both the mild, jojoba- and vitamin B–infused shampoo and mineral-rich marine mud conditioner deliver ample shine and moisture, but they also feel and smell amazing—expect to linger in the shower a bit longer than usual. Paul Labrecque daily shampoo, $24; and daily conditioner, $32; both at Paul Labrecque Salon & Spa, 160 Columbus Ave at 67th St (212-988-7816) • 171 E 65th St between Lexington and Third Aves (212-988-7816) • 66 E 55th St between Madison and Park Aves (212-988-7816) • paullabrecque.com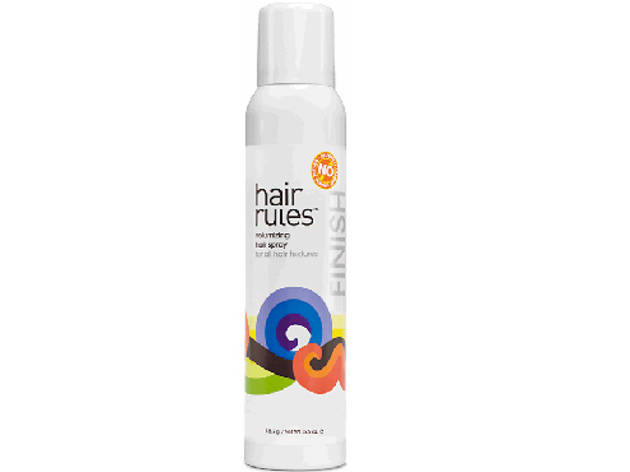 8/17
Best hairspray redemptionWe've always thought of hairspray as something that only pageant queens and moms used with any regularity, but this lightweight, flexible mist has changed our tune. Use it to build volume, seal out humidity and add shine—all without the crunchy stickiness you'd otherwise expect. Hair Rules Volumizing Hair Spray, $14 (normally $15), at Hair Rules New York, 828 Ninth Ave between 54th and 55th Sts (212-315-2929, hairrules.com). Use code "TONY15" when shopping online to receive this discount through May 15.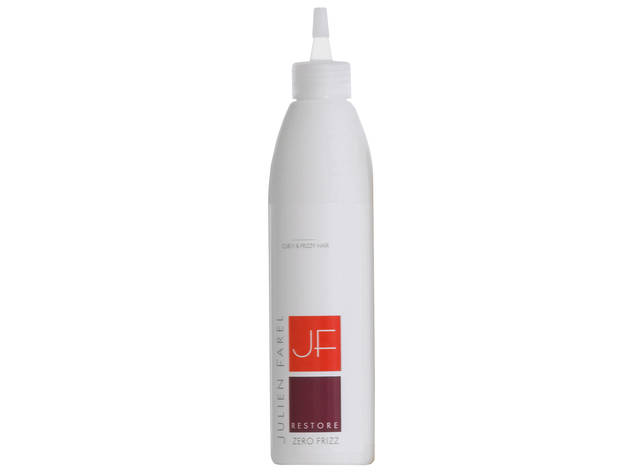 9/17
Best smooth operatorIt took five years of research before high-end stylist Julien Farel launched his eponymous line of made-in-Italy hair products, and this creamy, deeply hydrating treatment is the cornerstone of his offerings. Apply it in sections along your hairline while strands are dry, then massage it into your scalp before lathering with water and rinsing. Since it's not to be used with shampoo and conditioner, the formula is the perfect solution for curly girls who've been told not to wash their locks every day but who still want to refresh their coils. The fact that it creates silky smooth ringlets makes it worth the extra effort. Julien Farel Zero Frizz Restore treatment, $33, at Julien Farel, 605 Madison Ave between 57th and 58th Sts (212-888-8988) • 400 Fifth Ave between 36th and 37th Sts, fourth floor (212-613-8720)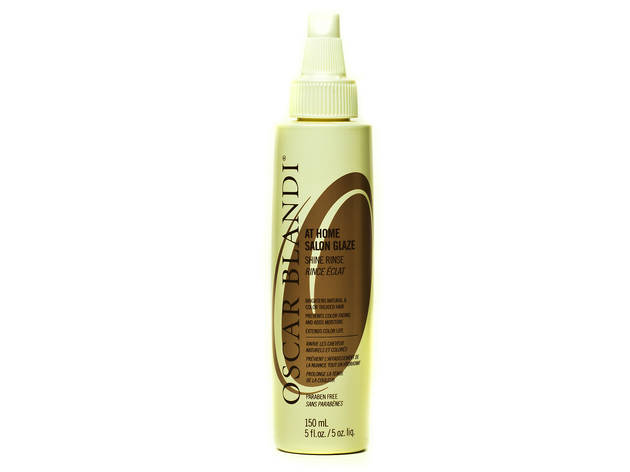 10/17
Best color enhancerThis paraben-free clear glaze is a variation of the one used after every dye service at the renowned Oscar Blandi Salon and promises to prevent color from fading. As a bonus, it delivers instant gratification in the form of amplified shine and rich moisture (for fine follicles, we advise mixing it with conditioner to avoid feeling greasy or weighed down). Oscar Blandi At Home Salon Glaze, $27, at Oscar Blandi Salon, 545 Madison Ave at 55th St (212-421-9800, oscarblandi.com)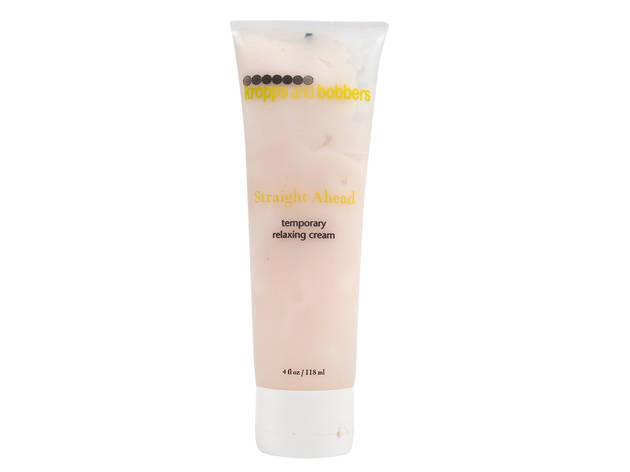 11/17
Best retexturizerGeminis and other indecisive types should approach this cream with caution: Just a dollop slicked through wet hair before a blowout is enough to temporarily erase the curl memory from your mane. You'll be left with stick-straight strands and won't notice a kink or wave until your next shampoo. Kropps & Bobbers Straight Ahead Temporary Relaxing Cream, $11, at Kropps & Bobbers, 119 Ludlow St between Delancey and Rivington Sts (212-260-6992)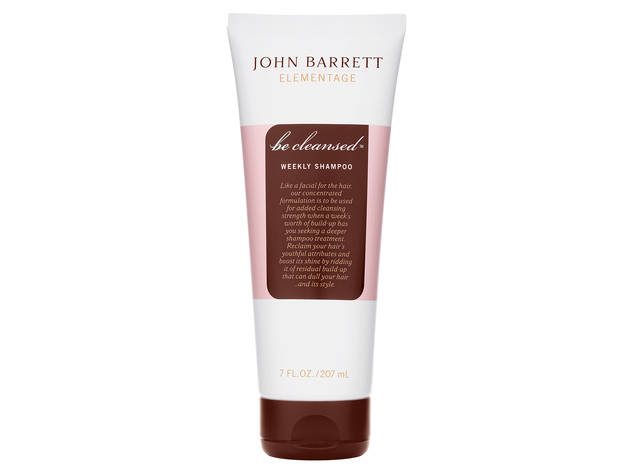 12/17
Best power washProduct junkies will benefit from this weekly deep-cleaning shampoo, which is like a luxurious take on an at-home baking-soda treatment. The thick, cologne-scented lather gently strips your scalp of residue without drying it out, leaving it closest to its virgin state. John Barrett Be Cleansed weekly shampoo, $28, at John Barrett Salon, 754 Fifth Ave between 57th and 58th Sts, ninth floor (212-872-2700, johnbarrett.com/shop.html)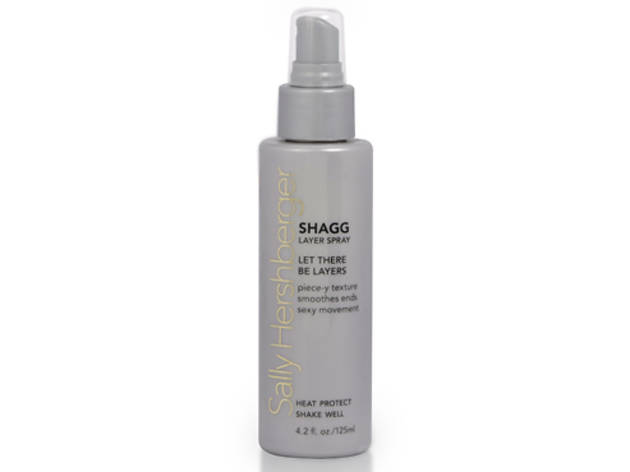 13/17
Best for effortless layersStylist Sally Hershberger became a household name after creating Meg Ryan's piecey cut in 1995, and this floral-scented sea-salt spray allows you to get her signature shaggy look at home. Spritz it while roughing up your locks with your hands, then blast hair with a blow-dryer to create a sexy, disheveled 'do that enhances layers. Sally Hershberger Shagg layer spray, $13, at Sally Hershberger, 425 W 14th St between Ninth and Tenth Aves, second floor (212-206-8700, sallyhershberger.com)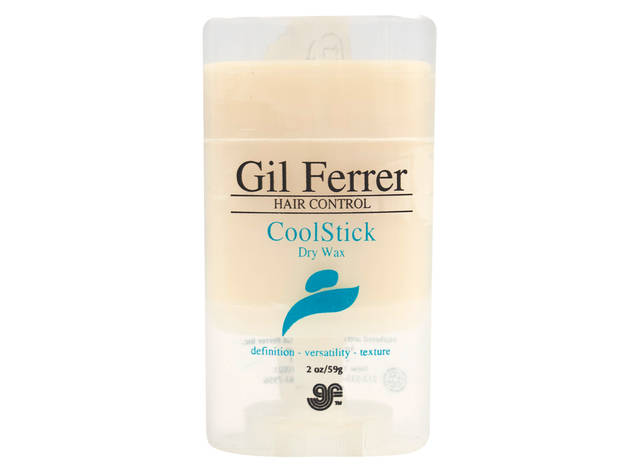 14/17
Best control stickIt may look like deodorant, but this scentless push-up stick helps both sexes sculpt strands in targeted areas while leaving them touchably soft. Rub a small amount of the pliable castor oil and beeswax between your fingers to create textured pieces or apply it to dry hair straight from the tube to keep flyaways and cowlicks at bay. Gil Ferrer CoolStick dry wax, $26, at Gil Ferrer Salon, 21 E 74th St between Fifth and Madison Aves (212-535-3543, gilferrersalon.com)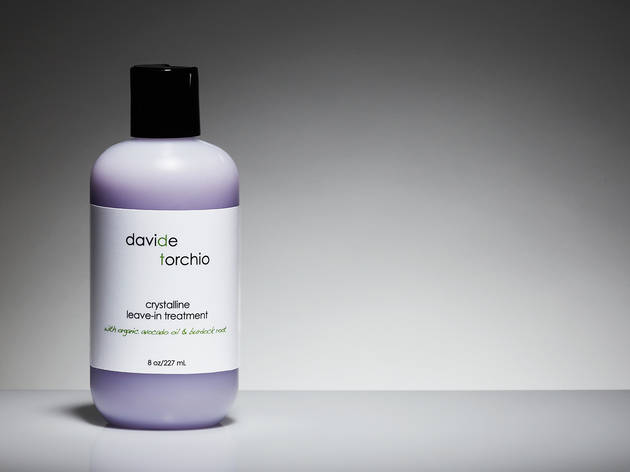 15/17
Best protective shieldWork this silky serum through freshly washed hair to guard it from damaging environmental factors (smog, sunlight) and other harmful threats, such as pool chlorine and hot tools. Nourishing organic avocado oil and silk and wheat proteins also help detangle snags. Davide Torchio Crystalline leave-in treatment, $23, at Davide Torchio, 954 Lexington Ave between 69th and 70th Sts (212-737-3621, dtnyproducts.com)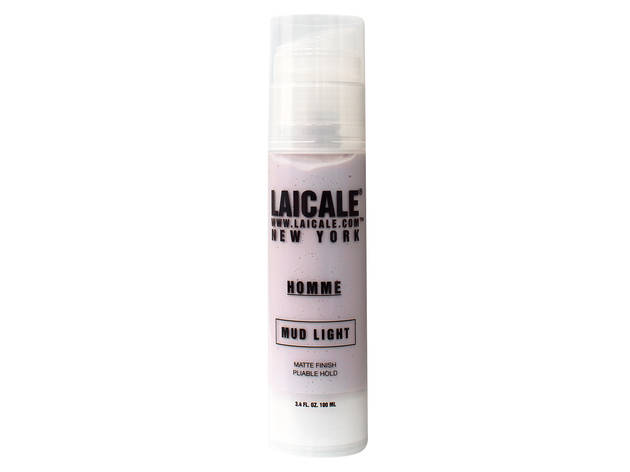 16/17
Best for dudes 'dosThere's nothing worse than seeing a guy with hair so heavily slathered in gel it practically defies gravity (we're looking at you Pauly D). As a remedy, this unscented flexible, midweight cream—packed with soothing spearmint, peppermint and eucalyptus—holds hair in place without stickiness or crunch. Laicale Homme Mud Light, $16, at Laicale, 129 Grand St at Crosby St (212-219-2424, laicale.com)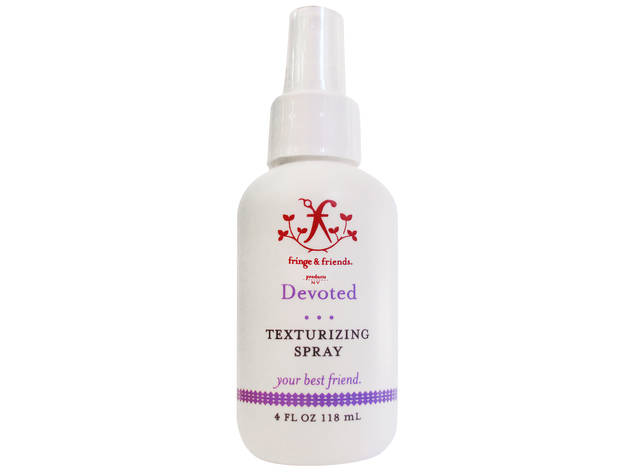 17/17
Best for making wavesGet relaxed, beachy waves with minimal effort by spritzing this sweet-smelling spray through damp locks and letting hair air-dry. You'll truly feel bohemian since $5 of the product's proceeds benefit nonprofit environmental consulting group EcoBizNYC (lesecologycenter.org). Fringe & Friends Devoted texturizing spray, $12, at Fringe Salon NYC, 248 Broome St at Ludlow St (212-674-8383)
Test drive: Local hair products
Tame your tresses with the help of these TONY-approved items from NYC salons.