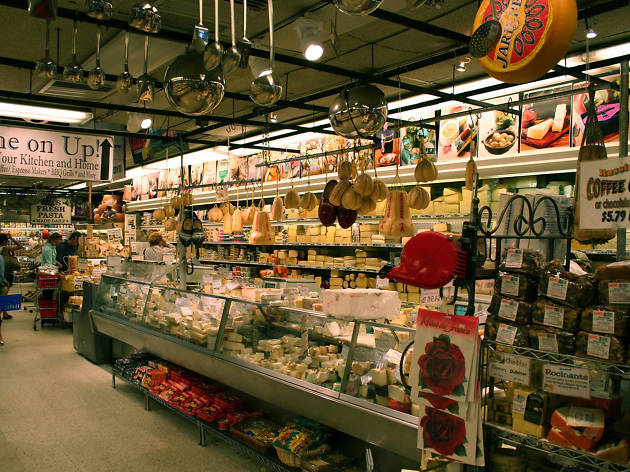 The best grocery stores in New York
Shop at a great grocery store in NYC, from independent grocers to budget-friendly supermarkets, for your next meal
There's a reason New Yorkers tend to go out to dinner or just order pizza delivery instead of hitting up a grocery store. Shopping for food in NYC is hard, damn it! We deal with crowded stores, long lines, expensive produce and then we have to lug it all back on the subway. But life doesn't have to be this way. That's why we set out to find grocery stores in NYC neighborhoods that are reasonably priced, have a really great selection of products and other perks like ready-to-eat meals, juice bars and outdoor sitting areas. From local health food stores to well-stocked supermarkets, find the best grocery store by neighborhood.
RECOMMENDED: Full guide to shopping in NYC
Best grocery stores in New York
Looking for more grocery stores?
With goods from the best organic grocery stores in NYC, freshen up your kitchen and get in a healthy frame of mind