Heads up! We're working hard to be accurate – but these are unusual times, so please always check before heading out.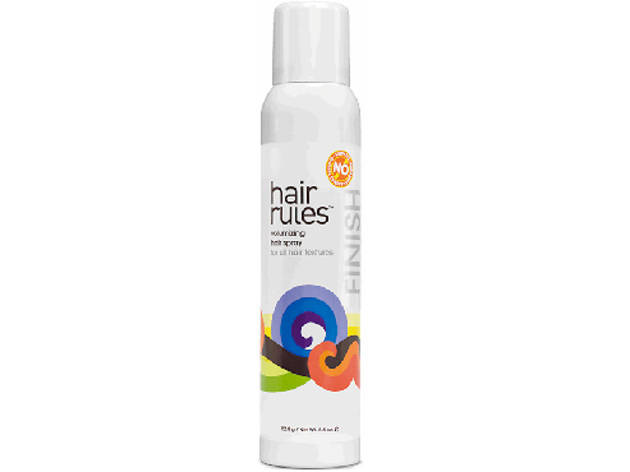 1/4
Hair Rules Volumizing Hair Spray We've always thought of hairspray as something that only pageant queens and moms used with any regularity, but this lightweight, flexible mist has changed our tune. Use it to build volume, seal out humidity and add shine—all without the crunchy stickiness you'd otherwise expect. Hair Rules Volumizing Hair Spray, $14 (normally $15), at Hair Rules New York, 828 Ninth Ave between 54th and 55th Sts (212-315-2929, hairrules.com). Use code "TONY15" when shopping online to receive this discount through May 15.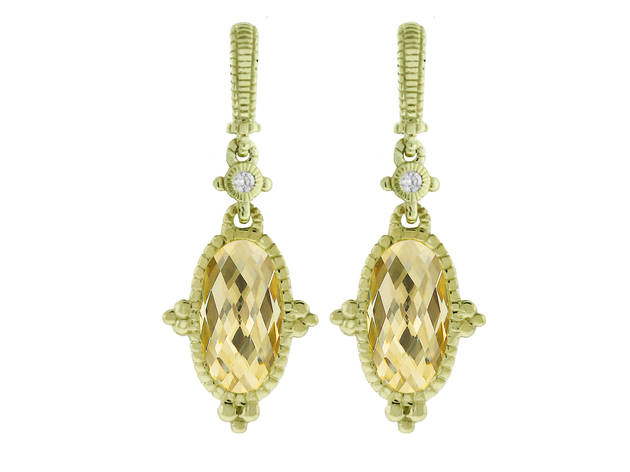 2/4
Judith Ripka For 50 to 70 percent off fancy baubles, head over to the penthouse of the DoubleTree hotel. NYC designer Judith Ripka will be offering sterling-silver gemstone rings for $213 (were $425); 18-karat-yellow-gold cuffs, halved from $1,200 to $600; and 14-karat-gold canary crystal earrings, cut from $1,000 to $500. It gets better: Drop our name for an additional $50 off any purchase. 569 Lexington Ave at 51st St (judithripka.com). Thu 3 10am–8pm; Fri 4, Sat 5 10am–6pm; Sun 6 11am–5pm.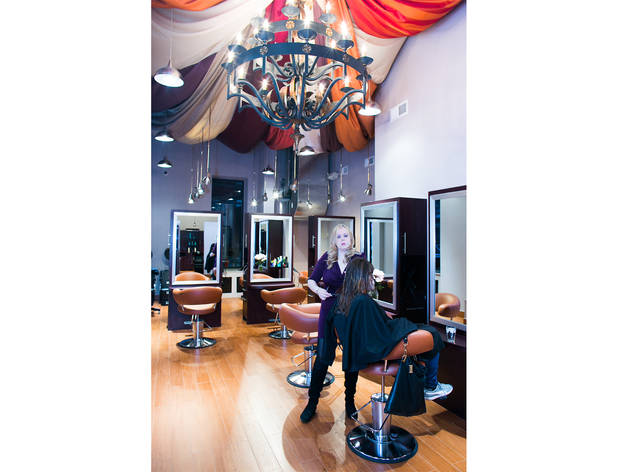 3/4
Laura Braunstein Hair Studio After working for Vidal Sassoon, Aveda and Tosler Davis salons, Laura Braunstein opened her first eponymous spot. The ceiling is dramatically draped in orange fabric and suspends a giant vintage chandelier. You can have your hair coiffed by the law-school-grad-turned-hairstylist herself or by her seven Vidal Sassoon–trained stylists at one of the eight mahogany stations. Braunstein's specialty is dyeing hair blond, so we suggest seeing her for sunny highlights ($100–$260) or single-process color ($60–$100). The salon also offers cuts (men $40–$60, women $65–$100), blowouts ($40) and updos ($90–$160). Get sauced while you're sitting in the chair—the salon has an unlimited beverage policy which allows you to sip gratis wine, mixed drinks or one of the studio's signature cocktails: the Buxom Blonde (ginger ale, vanilla vodka and Cointreau), the Fiery Ginger (Sprite, rum, Peach Schnapps and cranberry juice) or the Sassy Brunette (coke, gin, lemon vodka and simple syrup). Mention TONY for 25 percent off all color and cut services through May 31. 255 W 84th St between Broadway and West End Ave (212-501-7001, laurabraunstein.com). Tue, Wed, Fri 11am–8pm; Thu noon–10pm; Sat 9am–7pm; Sun 11am–6pm.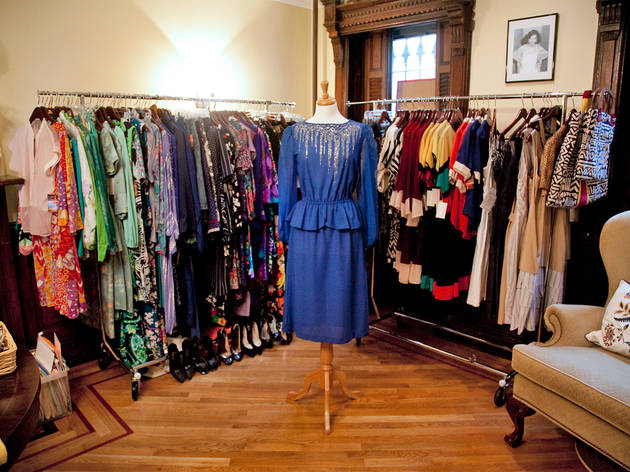 4/4
TracyChambers Vintage You wouldn't find this homespun vintage shop, located on a residential Bed-Stuy block, unless you were looking for it. That's because it's housed in the front room of owner Helen Williams Nurse's brownstone apartment, marked only by a small sign in the window and a chiffon dress hanging on the door. Nurse, a stay-at-home mom who has been collecting vintage items for 30 years, converted her unused dining room into a boutique curtained off from the rest of the house. The store is named after Diana Ross's fashion-designing character in the 1975 film Mahogany, and is stocked with colorful, boldly printed clothes from the '50s through the '80s. Metal rolling racks hold treasures such as a '70s Don Sophisticates by Charlotte Ford sheer dress ($35), a '60s beaded tank ($40) and an '80s Rimini Petites floral minidress ($40). There's also a rack for new old-school–inspired items, including Kanvas sheer button-up blouses ($35) and S.K. Wilbur one-shoulder dresses ($250–$600). Make sure to check out the accessories selection, featuring Rush Hour perforated-leather booties ($18) and a chunky metal cuff ($15). In the assorted $5 bins, we recently found a Ms. Sugar printed blouse and a leather clutch. Mention TONY to receive 20 percent off any one item through May 10. 216 Jefferson Ave between Marcy and Nostrand Aves, Bedford-Stuyvesant, Brooklyn (917-699-8502). Mon–Fri by appointment, Sat 11am–4pm, Sun 1pm–4pm.
TONY deals of the week (May 3–9, 2012)
See more in Shopping & Style