Heads up! We're working hard to be accurate – but these are unusual times, so please always check before heading out.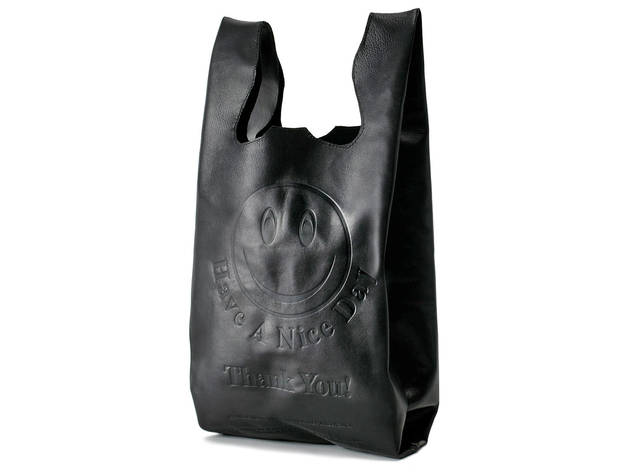 1/30
Cast of Vices calfskin tote bag, $178, at AHAlife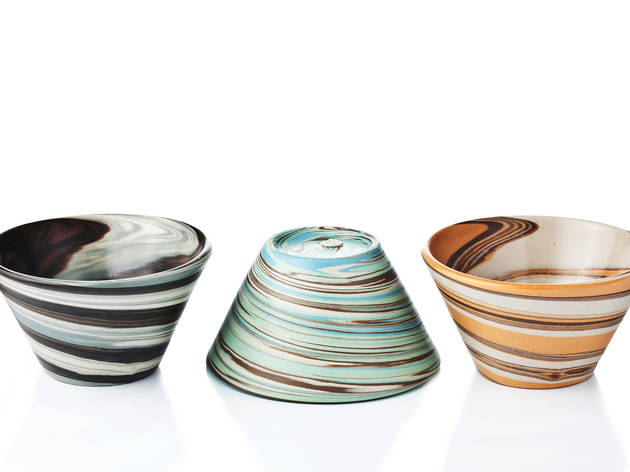 2/30
SURevolution Nerikomi small bowls, $55 each, at AHAlife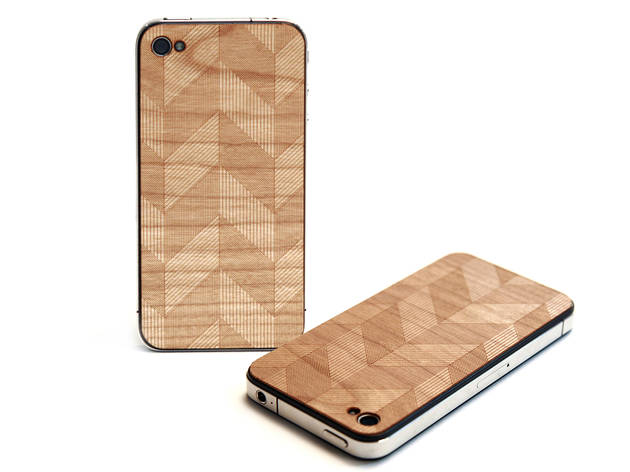 3/30
Lazerwood chevron iPhone cases, $20 each, at AHAlife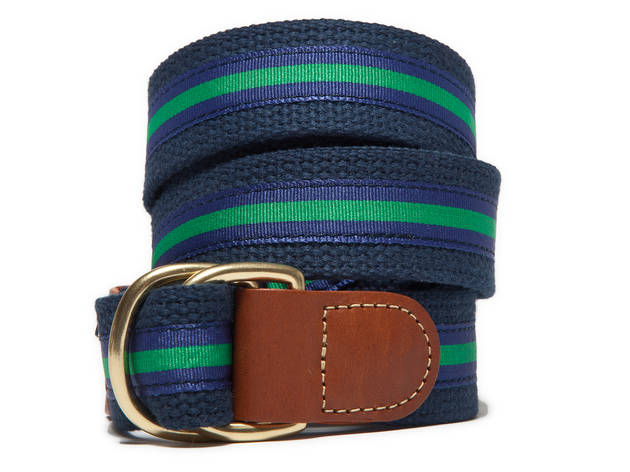 4/30
Bonobos Green Bay navy-and-green-striped belt, $50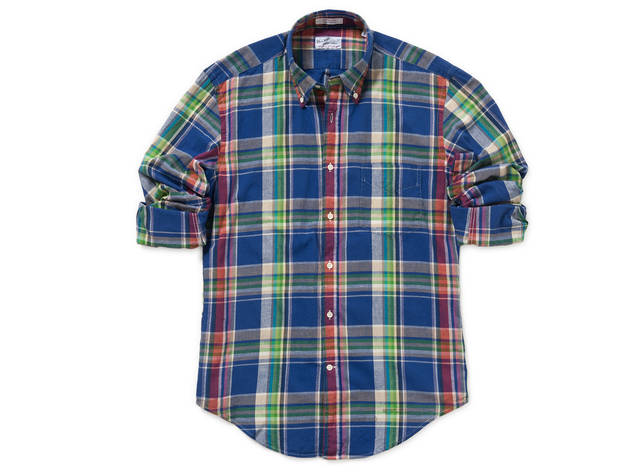 5/30
Ryan Slack
Gant Sunset Madras shirt, $135, at Bonobos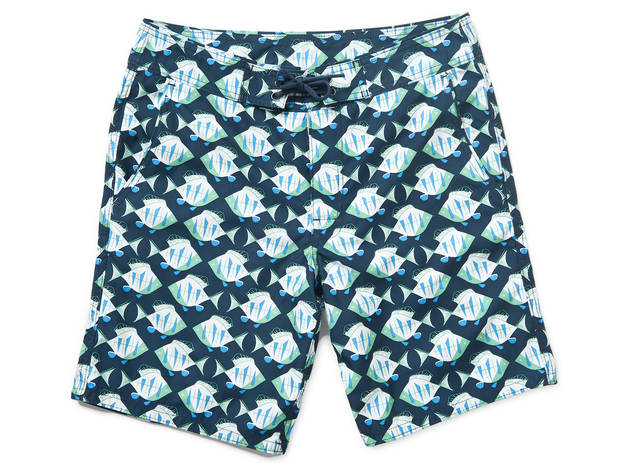 6/30
Photograph: Ryan Slack
Bonobos Low Tides fish-print board shorts, $75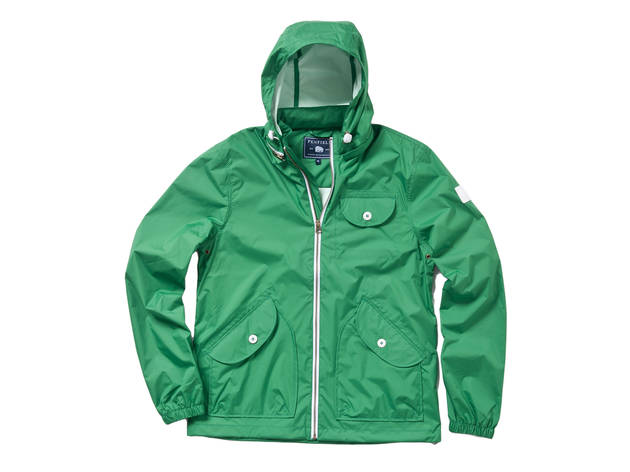 7/30
Photograph: Ryan Slack
Penfield Rochester green lightweight jacket, $125, at Bonobos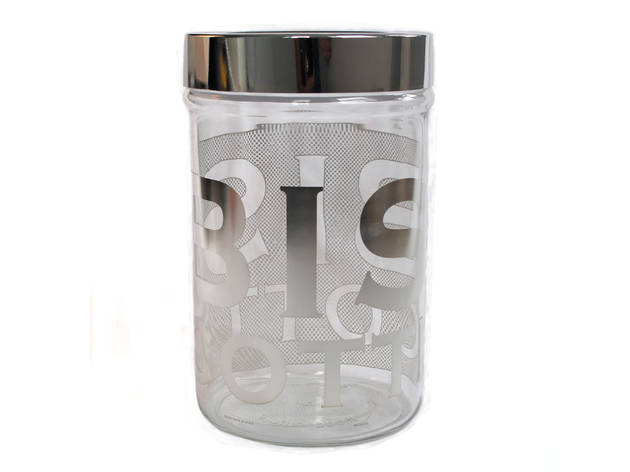 8/30
Egizia blown-glass biscotti jar, $78, at Dall' Italia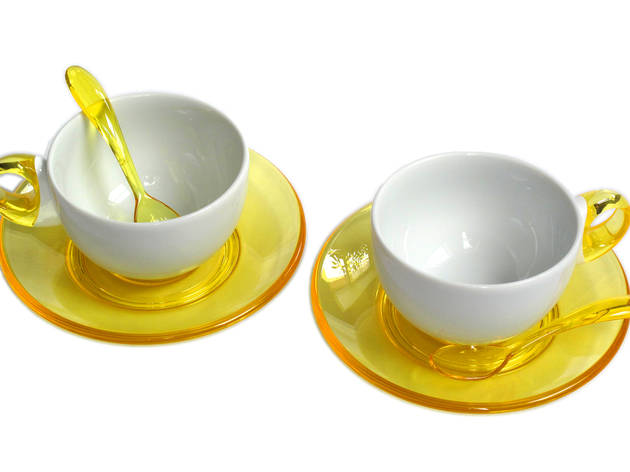 9/30
Guzzini set of two cappuccino cups with saucers and teaspoons, $45, at Dall' Italia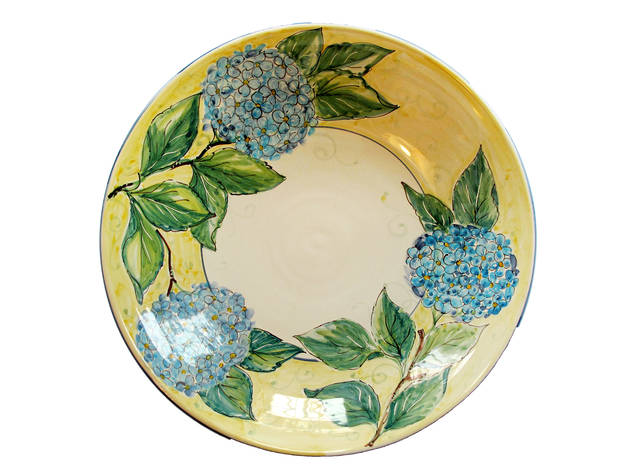 10/30
Rampini ceramic pasta bowl, $165, at Dall' Italia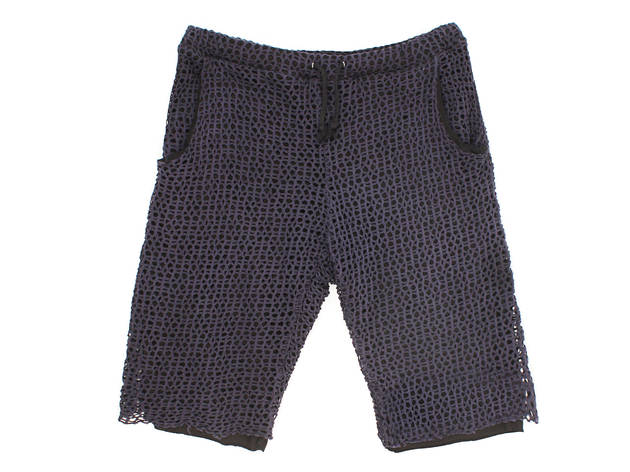 11/30
Asher Levine guys' mesh shorts, $95, at I Don't Like Mondays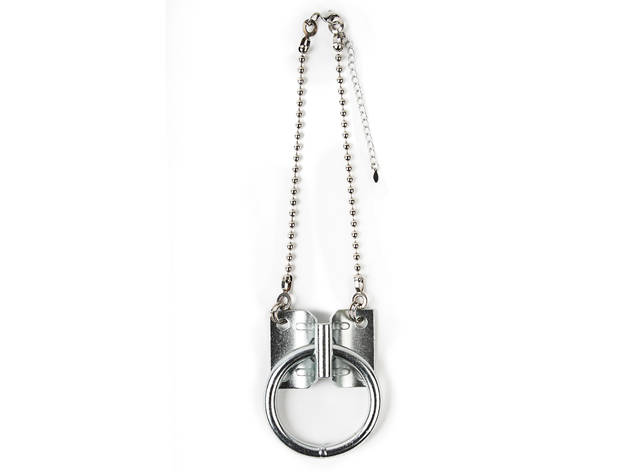 12/30
Bond Hardware metal-ring necklace, $66, at I Don't Like Mondays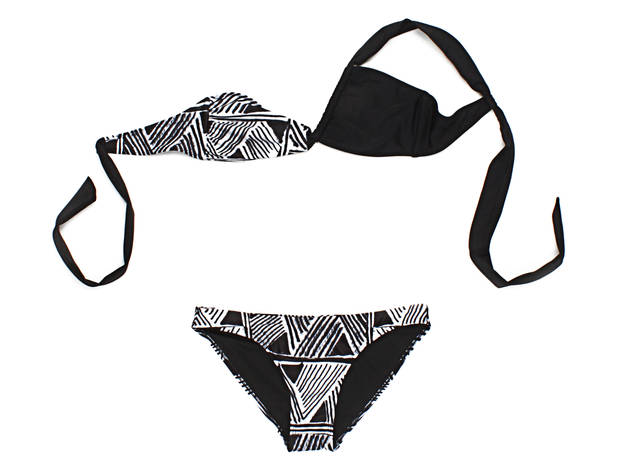 13/30
Blackheart one-shoulder print bikini, $98, at I Don't Like Mondays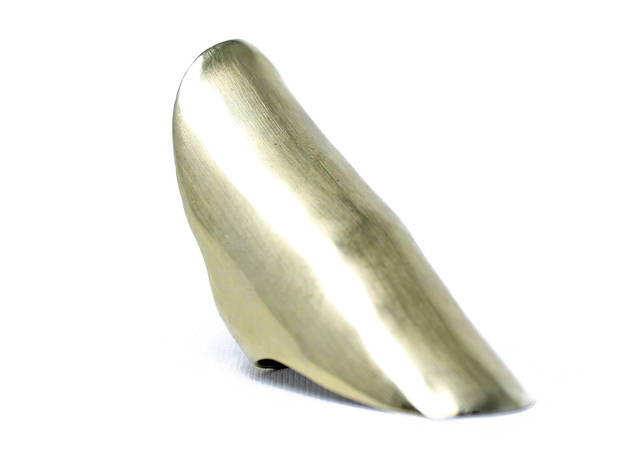 14/30
Ashaloo brass-knuckle ring, $95, at Imilla Road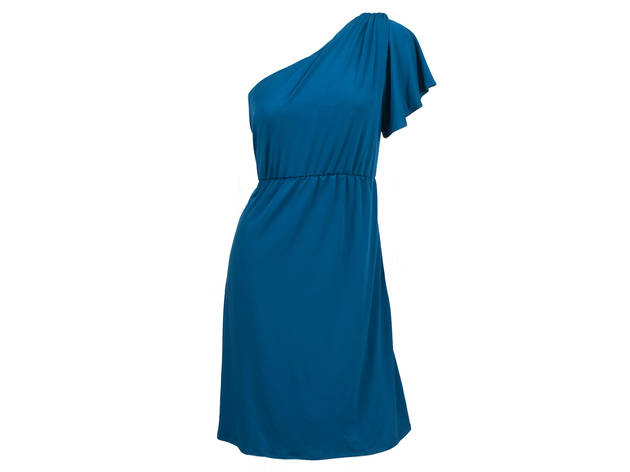 15/30
Photograph: Jessica Lin
Margaret Miller one-shoulder dress, $108, at Imilla Road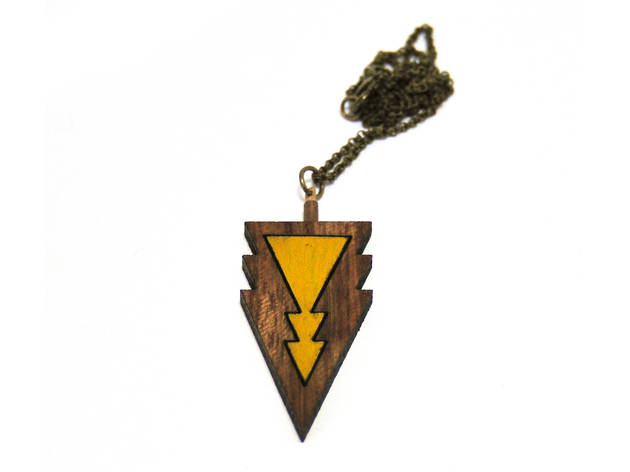 16/30
Penstemon + Pine wooden arrowhead pendant necklace, $48, at Imilla Road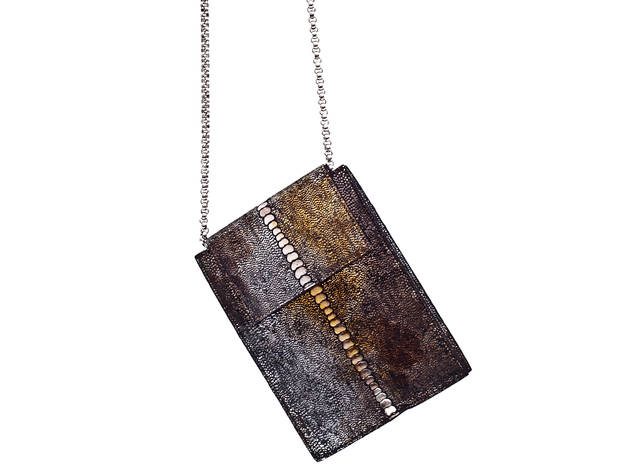 17/30
Photograph: Jason Riffe
Cecelia embossed ostrich cross-body bag, $475, at Lion'esque Style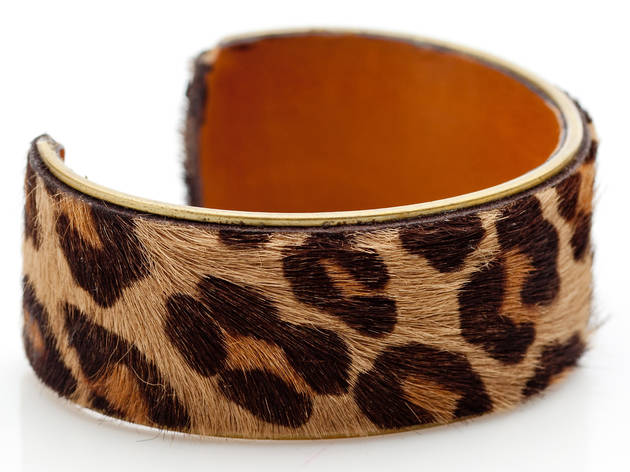 18/30
Heather Belle animal-print cuff, $20, at Lion'esque Style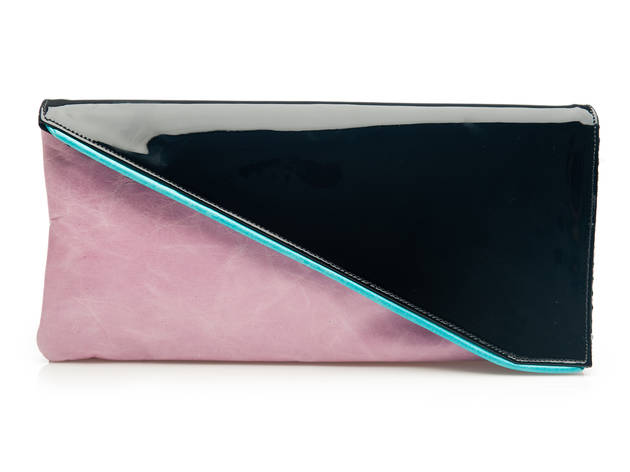 19/30
Photograph: Frank Wang
Zara Terez patent-leather fold-over clutch, $175, at Lion'esque Style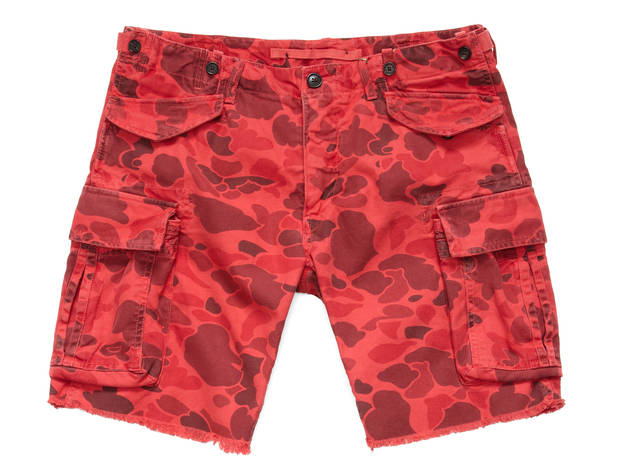 20/30
Gant by Michael Bastian camo-print shorts, $198, at Park & Bond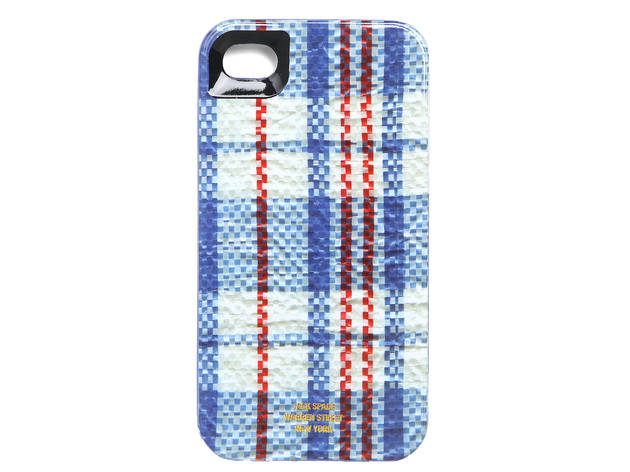 21/30
Jack Spade plaid iPhone case, $40, at Park & Bond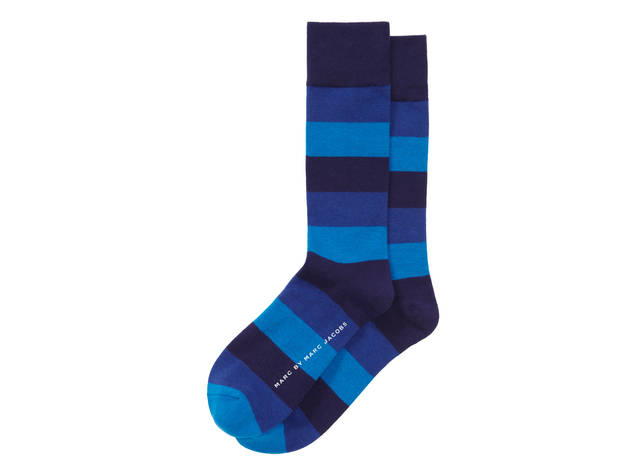 22/30
Marc by Marc Jacobs striped socks, $18, at Park & Bond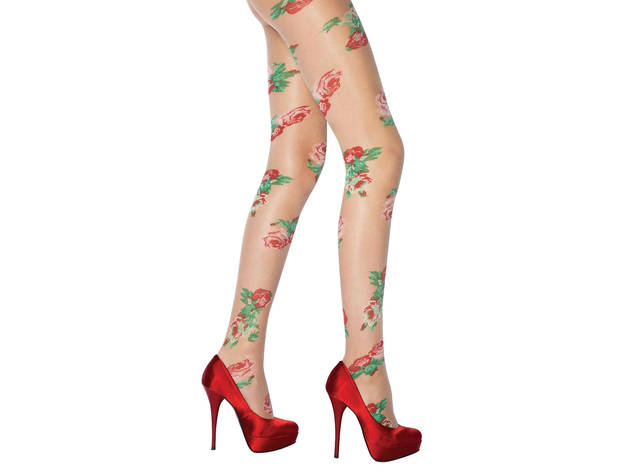 23/30
Jonathan Aston nude floral-print tights, $28, at Peek Brooklyn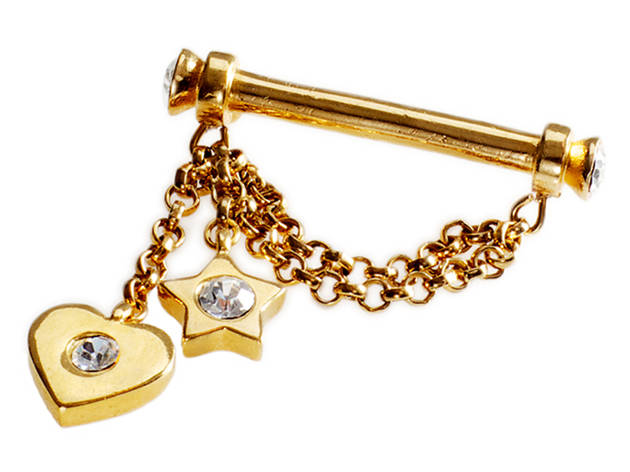 24/30
Givenchy heart-and-star brooch, $150, at Pink Clouds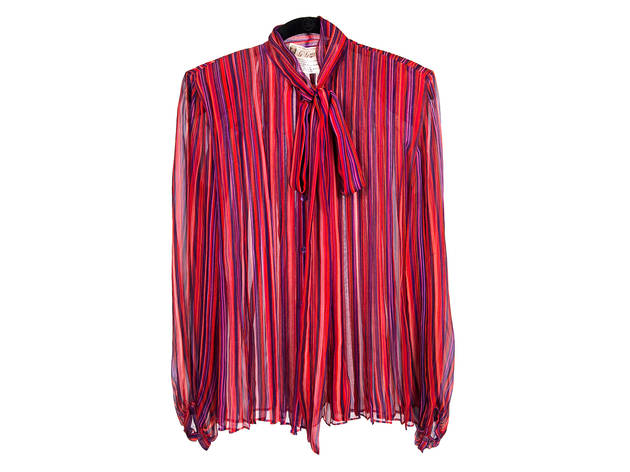 25/30
Photograph: Marielle Solan
Gucci '70s sheer striped blouse, $350, at Pink Clouds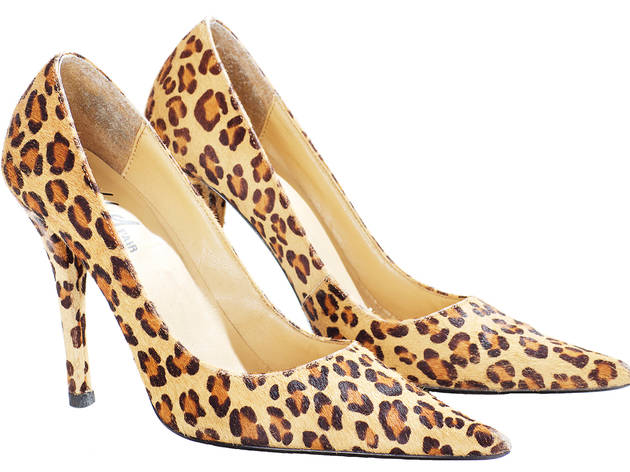 26/30
Wild Pair leopard-print pumps, $125, at Pink Clouds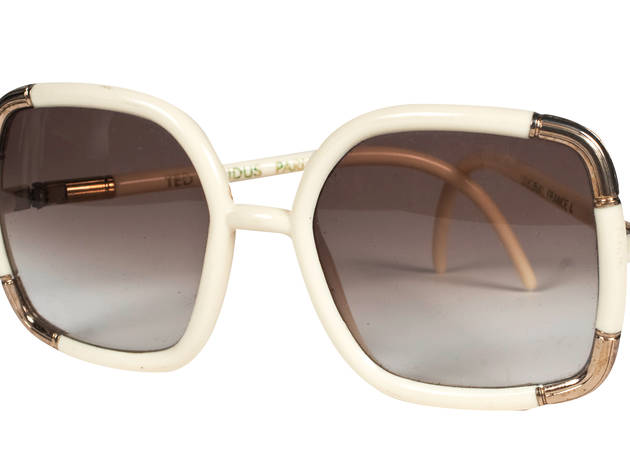 27/30
Photograph: Jessica Lin
Ted Lapidus square-frame sunglasses, $225, at Pink Clouds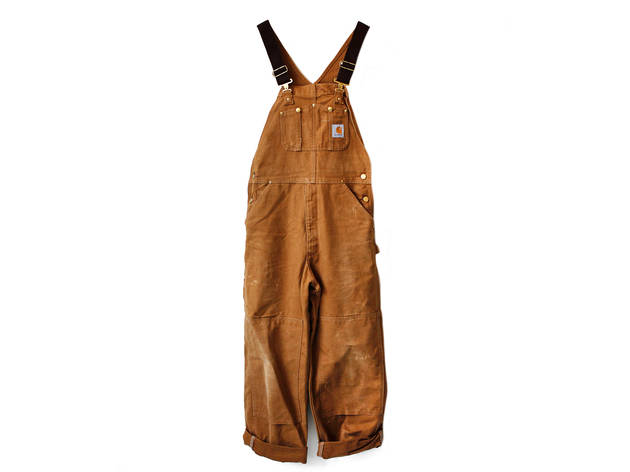 28/30
Carhartt men's khaki work overalls, $128, at Where I Was From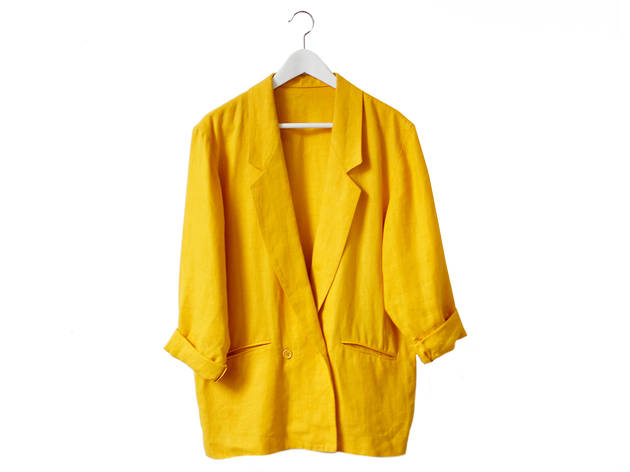 29/30
Women's bright linen blazer, $108, at Where I Was From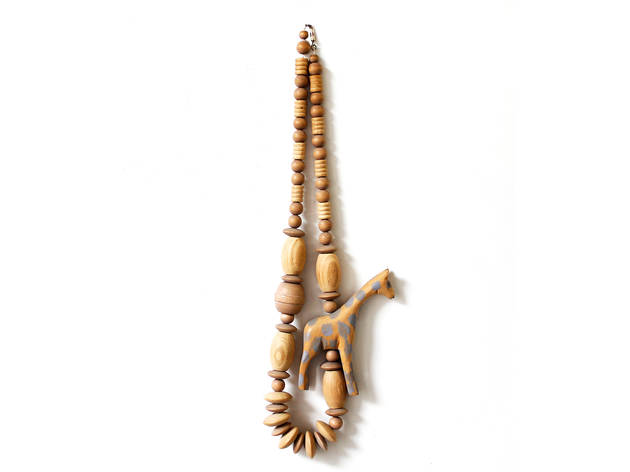 30/30
Wooden giraffe necklace, $108, at Where I Was From
Top ten: Local e-commerce sites
Support NYC businesses without leaving your apartment by shopping the goods from these Gotham e-tailers.
AHAlife (ahalife.com)
If you've ever dreamed of having Tim Gunn, Tina Brown or Daniel Boulud be your personal shopper, then this online boutique is for you. Founder and former Goldman Sachs executive Shauna Mei commissions celebrities and design-savvy professionals to curate a selection of fashion, beauty, home and tech products from around the world. Launched in 2010 and run out of a Bond Street loft, AHALife has built up a roster of more than 200 curators who constantly pick products that they discover in their travels and daily life. You can browse by category for off-the-beaten-path items including Lisa Levine feather earrings ($195) in the jewelry section, Lazerwood birch iPhone skins ($15) in the tech department and Rahua organic shampoo ($32) on the beauty page. Another way to discover goods is through each curator's profile page, where boldfacers highlight their favorite items, such as SURevolution hand-thrown ceramic bowls ($55–$295), selected by Lauren Bush; Wode amber-scented perfume ($150), discovered by What Not to Wear makeup artist Carmindy Bowyer on a trip to Berlin; and Cast of Vices calfskin tote bags ($178), favored by writer and editor Peter Davis. Shipping costs a flat rate of $7 but returns are always free.
Bonobos (bonobos.com)
This classic men's fashion brand was born from a problem that cofounder Brian Spaly encountered: He couldn't find pants that fit well. After discovering American trousers were too boxy and European styles were too tight, he developed his own pattern and began selling bottoms out of his car in California. Shortly after moving to New York in 2007, Spaly and his business partner, Andy Dunn, launched the site—named after the polyamorous monkey species—from Dunn's Manhattan apartment. Now the brand has a bustling midtown headquarters from which to hawk its signature pants in brightly colored cotton ($88), lightweight wool ($165–$195), corduroy ($98) and denim ($98–$175). Since its inception, the Bonobos line has grown to include polos ($55), print swim trunks ($75), V-neck sweaters ($68), lightweight wool suits ($590), cotton shorts ($65), striped belts ($50) and trench coats ($298). The e-tailer also carries other brands that fit with its laid-back, preppy aesthetic, including Sebago leather boat shoes ($100), Gant Rugger madras plaid button-ups ($135) and Penfield colorful zip-up jackets ($125). All purchases come with free shipping and returns, but dudes wary of finding the perfect fit can book a 45-minute appointment online to try on the house-brand styles at the showroom (45 W 25th St between Broadway and Sixth Ave, 877-294-7737). Any purchases made there will be shipped to you in one to two business days for free.
Dall' Italia (dallitaliaonline.com)
Born into an Italian family in Brooklyn, Gerard Cordano has always loved the food and culture of his ancestral country. In 2010, he left his corporate job at a foreign-currency exchange bureau to pursue his passion full-time. After having trouble finding the right space for a brick-and-mortar shop in his neighborhood of Jackson Heights, Cordano decided that it would be more affordable to launch his business online. Though Cordano still hopes to open a physical storefront someday, he currently stocks his virtual one with ceramics, kitchenware and beauty products that are all imported from or inspired by Italy. Browse finds organized by function, such as Rampini hand-painted ceramic pasta bowls ($165), e.Vulcano Sicilian-lemon–scented body scrubs ($25), Guzzini porcelain-and-acrylic cappuccino cup sets (two for $45) and Egizia blown-glass biscotti jars ($78), which would spice up your own pad or make great housewarming gifts. Use code "TONY17" at checkout for free shipping (usually $8–$18) through July 2013.
I Don't Like Mondays (idontlikemondays.us)
Started in 2009 by former photo-agency staffer Colin Talbot, this edgy site specializes in men's and women's basics with unexpected cuts and avant-garde details. Working from his Bowery office, Talbot sources items from local designers such as Bedford Street Laundry, Sir New York and Savant. Color-averse New Yorkers will appreciate the abundance of black and neutral-hued items such as Asher Levine guys' mesh shorts ($95), ladies' Kill City open-back tunics ($65) and Blackheart one-shoulder print bikinis ($98). There's also lots of leather, including Horace men's skinny pants ($395) and Capulet motorcycle jackets ($485). In the IDLM Gallery, you can read interviews with cutting-edge designers and then shop their one-of-a-kind pieces made exclusively for the e-tailer. It currently features Littledoe feathered headdresses ($500) and Heather Huey braided epaulets ($360). If you're not sure whether or not a Bond Hardware metal-ring necklace ($66) will fit into your wardrobe, you can rest easy knowing that shipping and returns are always free. Use code "TIMEOUT" for 10 percent off purchases more than $100 through July 5.
Imilla Road (imillaroad.com)
After working in wholesale clothing sales for corporate brands such as BCBG, Lucky Brand and Polo Jeans, Cassidy Schulz Brush wanted to collaborate with independent designers. In 2010, she opened a series of pop-up shops in downtown Manhattan and the Hamptons featuring local and handmade women's threads and accessories. One year and a baby daughter later, Schulz Brush now runs Imilla Road online-only from her Battery Park apartment. All of the items on the site come from 36 under-the-radar designers, most of whom produce their wares domestically using eco-friendly materials. To wit, Umsteigen scissor-print tees ($50) are created in New York, Feel Handmade clutches ($248) are fabricated using vegetable-tanned leathers, and Margaret Miller one-shoulder dresses ($108) are handmade in Los Angeles. The site also hawks plenty of handcrafted jewelry, such as Penstemon + Pine wooden arrowhead pendant necklaces ($48), Ashaloo brass-knuckle rings ($95) and Rhode Island designer Jennifer Elizabeth's black stone bangles ($76). We especially love that shipping and returns are always free. Use code "TONY15" at checkout for 15 percent off all purchases through July 5.
Lion'esque Style (lionesquestyle.com)
This showcase for emerging talent started out as the RS Pop Up, a rotating series of temporary shops at the Roger Smith Hotel run by former Wall Street executive Melissa Gonzalez. While the still-active pop-up highlights only one brand per month, Gonzalez's virtual shop—which launched this April and spans womenswear, accessories, jewelry and beauty—constantly shines the spotlight on 25 up-and-coming designers from around the world. Each label has its own page where you can read up on the company's background and shop all of its styles. Every item description also includes pairing suggestions, so when you click on Zara Terez's patent-leather fold-over clutch ($175), you'll be lead to Nona E Rose's velvet bow belt ($40). Even Purlisse petroleum-free lip nourisher ($16) comes with a recommended purse (Cecelia's embossed ostrich cross-body bag, $475) to store it in. Another way to uncover items is by browsing Gonzalez's virtual closet, where she highlights her favorite pieces on the site each month (it currently includes Heather Belle animal-print cuffs, $20). The 34th Street–based site has also partnered with trend-forecasting agency Fashion Snoops (fashionsnoops.com) to bring you weekly style reports and news on the Trending Now page. Use code "TIMEOUTNY" at checkout for free shipping (usually $6) on orders more than $150 through July 5.
Park & Bond (parkandbond.com)
Gilt Groupe's daily sample-sale site has grown since its inception in 2007 to include off-price home goods, dining experiences and even glamorous vacations. In 2011, the company welcomed this full-priced menswear mecca into the fold, allowing guys to score stylish duds without having their fingers primed on the mouse at noon every day. Headed by Tyler Thoreson, a former Condé Nast men's style editor, the site displays preppy-meets-urban pieces from a huge roster of brands including Paul Smith, Dsquared2 and Scotch & Soda. After scrolling through pieces such as Comme des Garçons striped boat tees ($115), Marc by Marc Jacobs striped socks ($18), Wings + Horns cropped chinos ($196) and Sneeky suede-and-canvas sneakers ($145), you can read up on the latest fashions on the Intersection, an editorial-content page filled with designer profiles, trend pieces and style advice. Park & Bond, which is based out Gilt Groupe's midtown headquarters, also simplifies gift-giving by curating finds organized by personality type, such as Gant by Michael Bastian camo-print shorts ($198) for outdoorsy types and Jack Spade plaid iPhone cases ($40) for the tech-obsessed. The P&B Shops page provides you with yet another way to browse, featuring miniboutiques—it currently highlights bright twill pants ($194) and cotton oxfords ($176) from cult Japanese store Nepenthes. While you're cruising for designer duds, keep in mind that shipping and returns will set you back an additional $6.
Peek Brooklyn (peekbrooklyn.com)
While Cristina Casciano-King worked as a district manager for makeup brands such as M.A.C. and Trish McEvoy, she spiced up her all-black wardrobe with flashy leg wear. After developing a reputation for finding the funkiest tights in wacky prints and bright colors, Casciano-King decided to start her own e-commerce site dedicated to hosiery in 2011. She sources tights, socks and leggings from hard-to-find European brands, including House of Holland, Gerbe and Trasparenze. Feisty finds such as Jonathan Aston nude floral-print tights ($28), Gaetano Cazzola dainty ankle socks ($12) and Bee's Knees lace hold-up stockings ($30) are favored by local burlesque performers Nasty Canasta and Medianoche. Locals can contact Casciano-King to schedule a free pickup from her Carroll Gardens brownstone, which doubles as her office. She'll also hand-deliver purchases to Manhattan addresses for the cost of a MetroCard swipe, otherwise shipping runs a flat rate of $6. Since the site solely carries intimates, returns and exchanges are not accepted, so choose wisely before you click purchase.
Pink Clouds (pinkclouds.com)
Buying preloved garb doesn't have to mean digging through racks of dusty clothes to find that one gem. At this online vintage boutique, former retail consultant Jennifer Collins does all of the legwork, bringing you pristine designer goods from the '50s through the '90s that she sources from vendors and estate appraisers across Europe and the U.S. After rolling out her site in 2010, Collins filled its pages with womenswear and accessories from more than 70 high-end brands, including Balmain, Oscar de la Renta and Missoni. Each piece is expertly styled on models in Pink Clouds' Flatiron showroom and comes with pairing suggestions in the right-hand rail. Click on a pair of Alexander McQueen side-button pants ($405), and you'll be directed toward a '70s Gucci sheer striped blouse ($350) and Ted Lapidus square-frame sunglasses ($225), while Wild Pair leopard-print pumps ($125) are matched to a '70s Anne Klein minidress ($250) and a Givenchy heart-and-star brooch ($150). The Style section allows you to view the merchandise shot magazine-editorial-style and scan weekly picks from the Pink Clouds staff, while the Fix page features curated, themed sales that recently led us to a Marc Jacobs terry-cloth jacket ($205) in a minishop inspired by casting agent Natalie Joos. Since vintage fits can be tricky, the site provides detailed measurements and a sizing chart for guidance. Use code "TIMEOUTMAG" at checkout for free shipping (normally $15 with free returns) through July 5.
Where I Was From (whereiwasfrom.com)
Designer Claire Lampert and photographer Darroch Putnam met in 2010 while on a photo shoot for women's clothing brand La Garçonne and bonded over their shared love for—and similarly massive collections of—vintage garb. At the end of last year, the pair decided to launch this men's and women's vintage-clothing site out of their shared Williamsburg work studio. The two focus on finding utilitarian and unisex pieces that are sourced from trips around the U.S., which are shot editorial-style in New York and the Southwest. You'll feel like you're shopping the pages of a hip, indie magazine while browsing through a '90s color-blocked linen dress ($128), a sleeveless denim vest ($108) and a faded henley tee ($78). In the Worn With section, you can see pieces such as a women's bright linen blazer ($108) and Carhartt men's khaki work overalls ($128) styled on Lampert and Putnam's friends along with their own street clothes to give you an idea of how they would fit into your own wardrobe. Finishing touches include a wooden giraffe necklace ($108), a canvas backpack ($78) and a cotton crinkle scarf ($78). Use code "TIMEOUT" at checkout for free domestic shipping (normally $7–$15) through July 5.
You might also like:
Top ten online-only gift shops
See more of New York's best shops