Beginner soccer
Learn how to play the beautiful game at 510soccer's beginners' classes.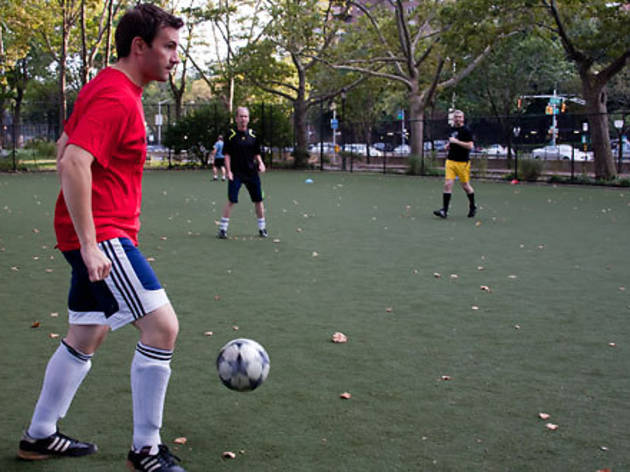 1/9
Photograph: Jakob N. Layman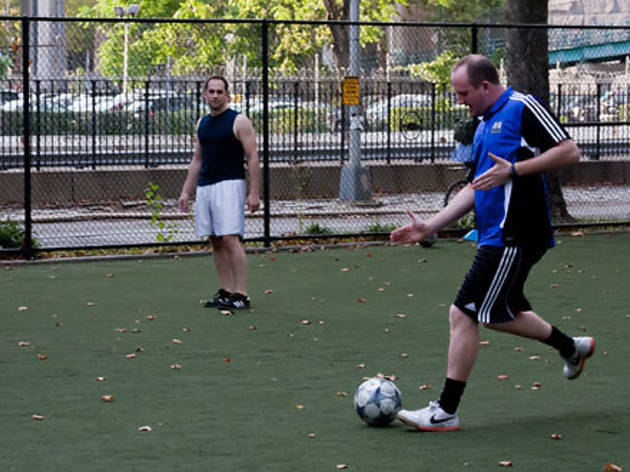 2/9
Photograph: Jakob N. Layman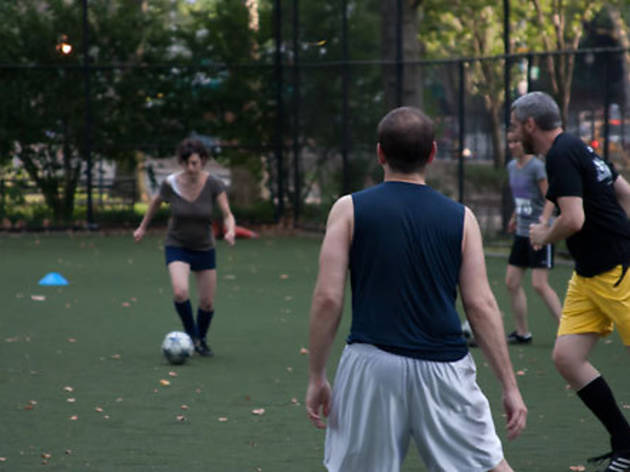 3/9
Photograph: Jakob N. Layman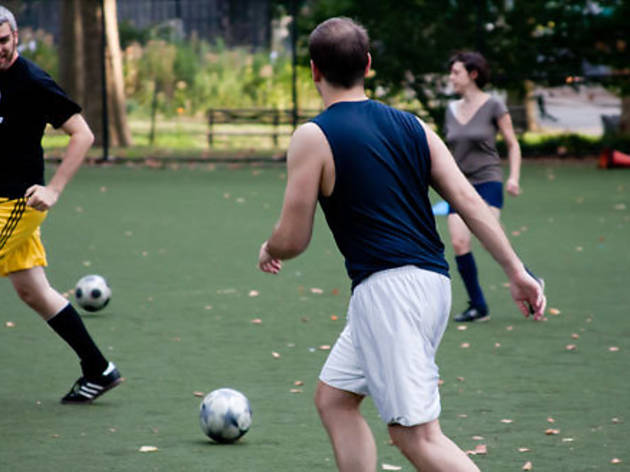 4/9
Photograph: Jakob N. Layman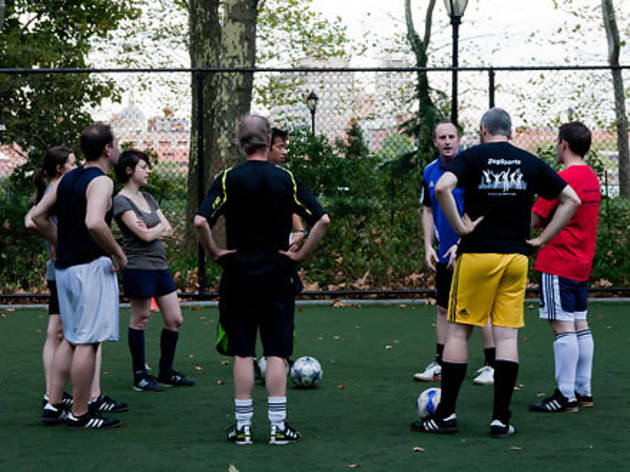 5/9
Photograph: Jakob N. Layman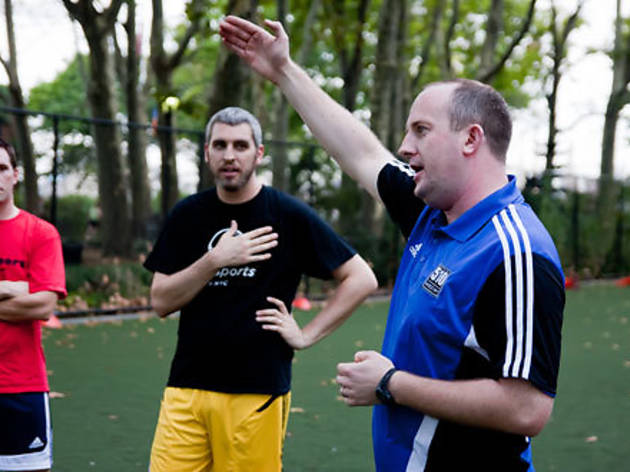 6/9
Photograph: Jakob N. Layman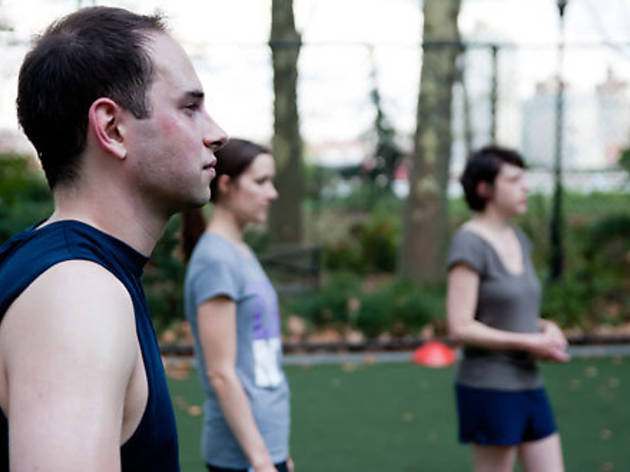 7/9
Photograph: Jakob N. Layman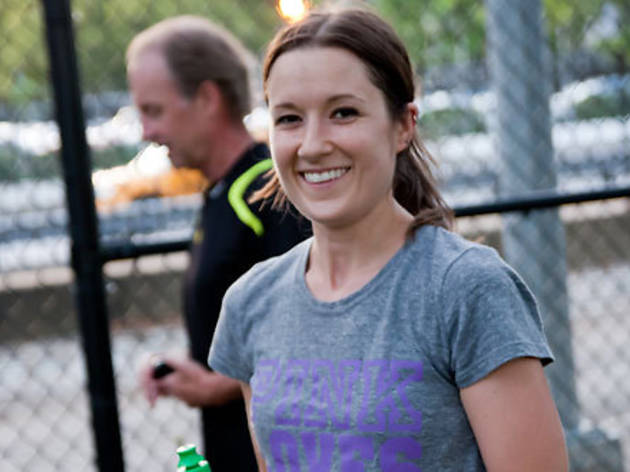 8/9
Photograph: Jakob N. Layman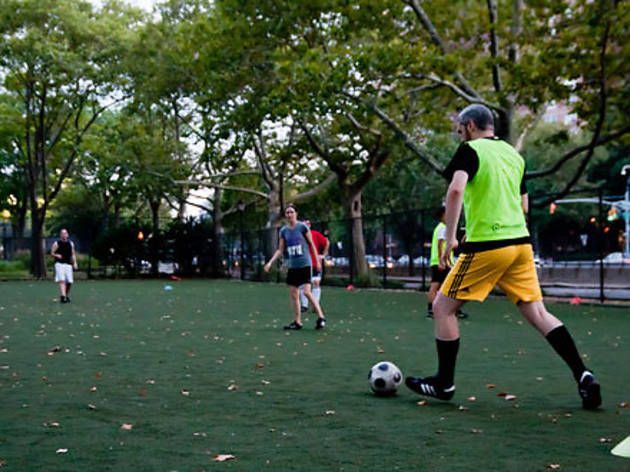 9/9
Photograph: Jakob N. Layman
I like watching soccer and would totally play it myself—if I knew how to kick a ball. We hear you! If you're too intimidated to join one of the city's footy leagues, you can learn the basics at 510soccer's Ball Skills course, which is like after-school practice for adults. Over the course of four weeks, you'll learn the art of passing and receiving the ball, dribbling and turning.
RECOMMENDED: Find the best NYC fitness classes and gyms
That's great, because I really suck.Do they just train or do they actually play a game? Both. Each 75-minute weekly session focuses on different techniques; in the turning class, for example, there are a few different exercises, using the instep, outside-of-the-boot and drag-back techniques to maneuver around cones. The seminar ends with a 20-minute scrimmage. It's not as serious as a real match—no one is keeping score—so it doesn't matter if you mess up. (Though more experienced players occasionally enroll in order to improve their technique.) Plus, the class is capped at 12 people, meaning you get individual attention and plenty of time on the ball.
Will I be able to bend it like Beckham afterward? Not exactly. You will, however, have the grounding to continue playing on your own. "You'll be able to join a pickup game or a beginners' league, definitely," says 510soccer founder Tom Hunt, who has been coaching for more than a decade. "Your confidence will have improved and you'll know what you're supposed to be doing, so you can keep working on your game." Many alumni enroll in another four-week course to continue developing their skills, but if you feel ready, you can try the faster-paced Game Specific class, which focuses on playing under pressure.
Okay, I'm ready to start kicking. But what about equipment? Serious players could invest in a pair of turf shoes, but they're not necessary for this class. Dress as you would for the gym—comfort is key, since you'll be moving the entire time and working up quite a sweat. A pair of shin guards may come in handy during the scrimmage.
Sign me up! Ball Skills classes take place on Mondays, Wednesdays (7pm) and Saturdays (10am) at East River Park (enter at Delancey Street and FDR Drive). The next four-week course starts in mid-August and costs $95; visit 510soccer.com for more information and a full schedule.