Heads up! We're working hard to be accurate – but these are unusual times, so please always check before heading out.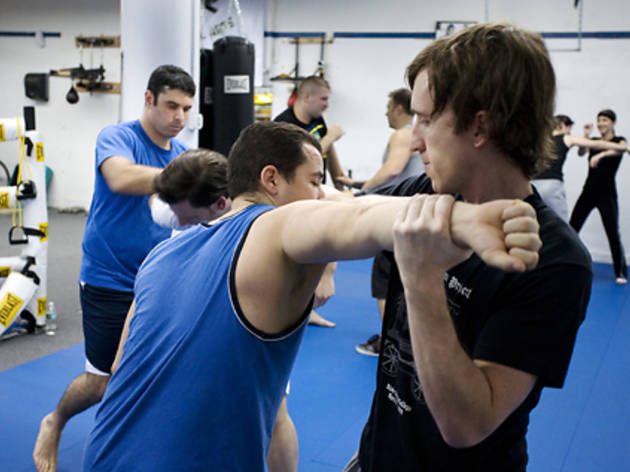 1/7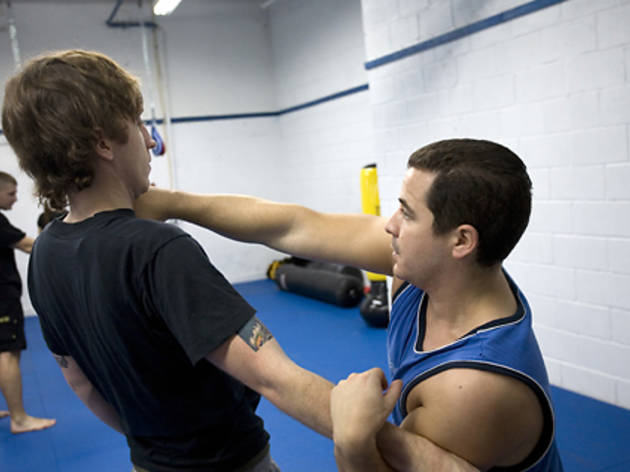 2/7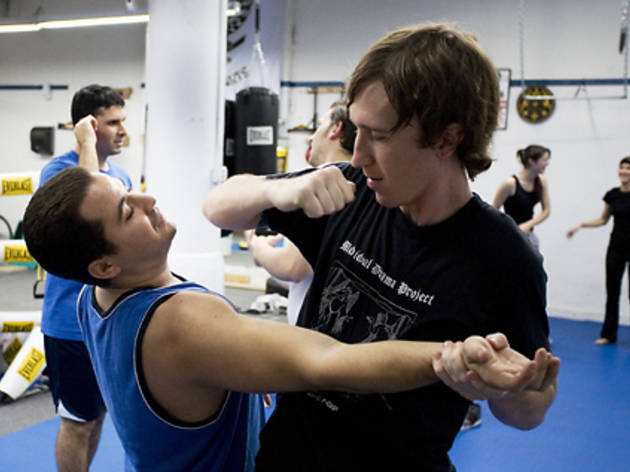 3/7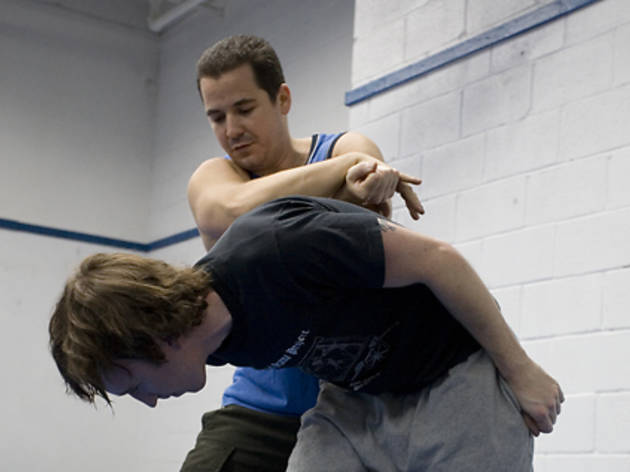 4/7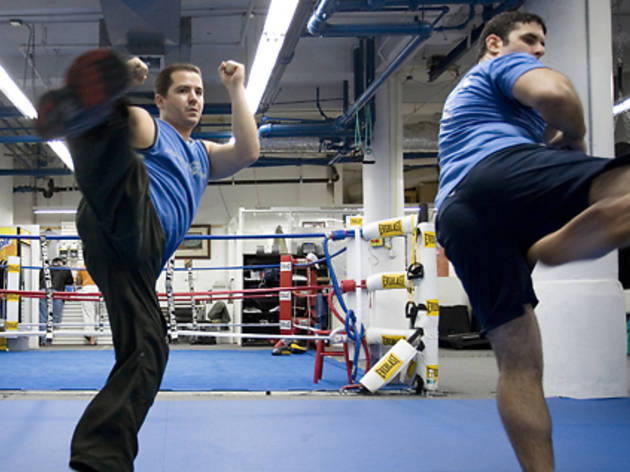 5/7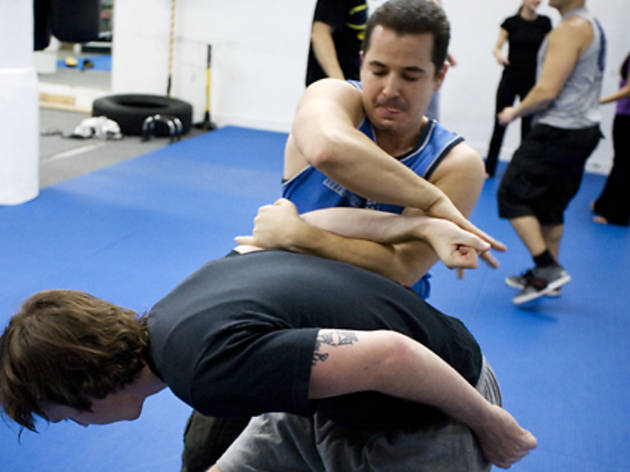 6/7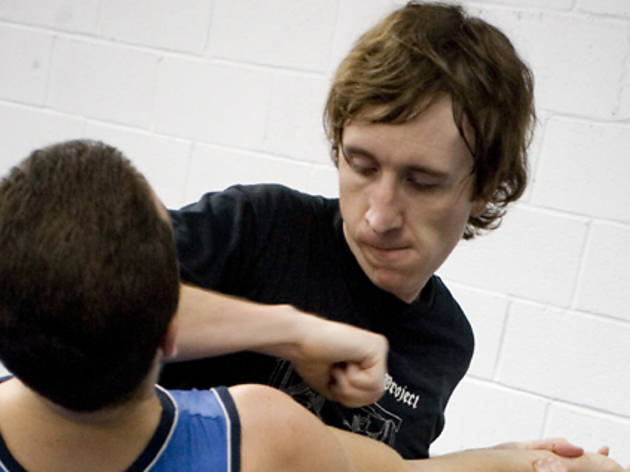 7/7
Krav Maga
Kick some ass at this street-fighting class.
Photographs: Caroline Voagen Nelson
RECOMMENDED: Fitness guide to NYC
The floundering economy and imminent arrival of 2012 have made everyone crazy with rage. How do I break someone's appendages, or possibly blind them?
By studying Krav Maga. This self-defense system, derived from street fighting, is used by the Israeli Defense Forces, and eschews the dancerlike beauty of most martial arts; instead, instruction focuses on brutal holds and strikes. Make that mugger wish he was never born!
I need to learn this. Who is my new master?
James Sherman, of Protect-Israeli Security Solutions, is one of only six Americans certified in Israel by the Israeli Krav Maga Association (kravmagaisraeli1.ybay.co.il). (His clients include NYPD officers and Mr. "Your Body Is a Wonderland," John Mayer.) As Sherman demonstrates in his weekly Wednesday night class at Elite Plus Fitness, he can heel-kick your groin, bend your arm the wrong way and gouge out your eye before you can say uncle.
Will I get to rip someone's ear off in the first class?
No, but Sherman guides you through a few basic combinations—including reverse punches to the face and knees to the groin—and, more importantly, demonstrates some real-life situations that Krav Maga was designed to handle. (Sherman helpfully brings along fake training knives and handguns, to better simulate a dire conflict.) After you pair up with a classmate, you'll understand how to keep an aggressor at bay with a low heel kick, and save yourself if someone tries to garrote you from behind (it involves elbows to the face).
But won't it take an eternity of dedication for me to become a killing machine?
Not at all. "Within five hours of Krav Maga instruction, you will respond to a threat instinctively," says Sherman.
Great, I'm ready to kick some ass!
The class meets Tuesdays and Wednesdays from 7 to 8pm at Elite Plus Fitness (3 E 33rd St at Fifth Ave; 212-684-1170, eliteplusfitness.com) and Tuesdays at 9:15pm at the JCC in Manhattan (334 Amsterdam Ave at 76th St; 646-505-4444, jccmanhattan.org). Classes are $35 per session; just show up in workout gear, prepared to make someone taste your pain.
See more Sweat box