Spring sports preview
As four of New York's athletic clubs gear up for their spring seasons, we take a look at how they'll fare in 2011.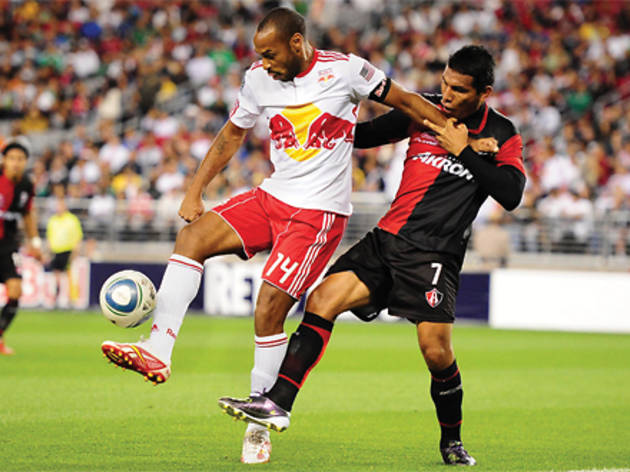 1/4
Photograph: (c)Mark J. Rebilas/Red Bull Content Pool
sports01bulls
New York Red Bulls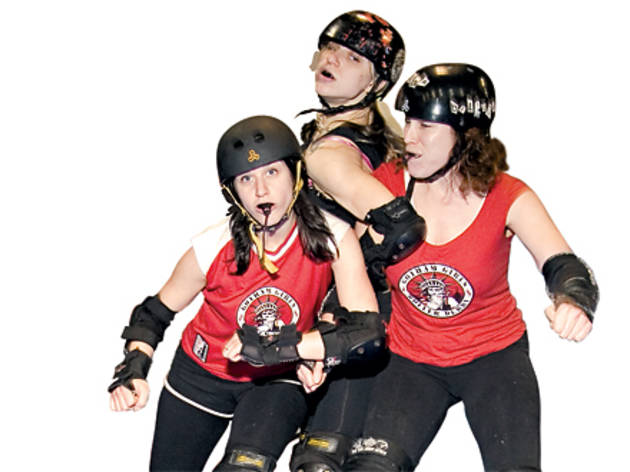 2/4
Photograph: Beth Levendis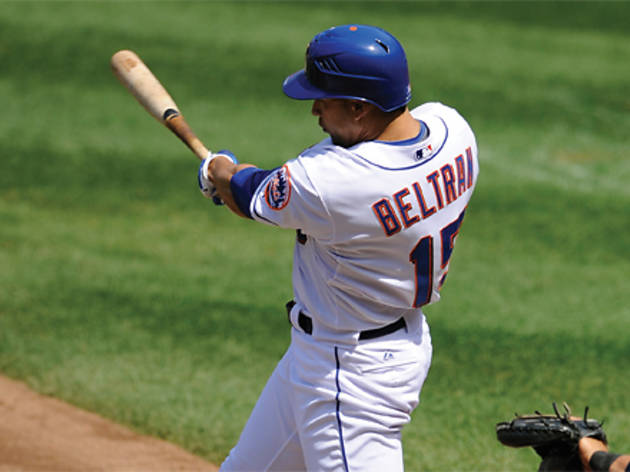 3/4
Photograph: Marc S. Levine
sports03mets
New York Mets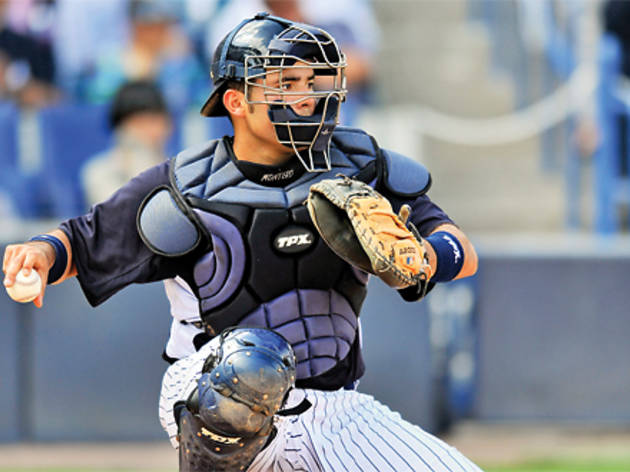 4/4
Photograph: Ed Wolfstein / Icon SMI / Retna Ltd.
sports04yankees
New York Yankees
New York Red Bulls
Red Bull Arena, 600 Cape May St, Harrison, NJ (newyorkredbulls.com). Tickets from $25. Through Oct 20.
The outlook: The past few seasons have been something of a roller-coaster ride for the Red Bulls: After finishing in last place in the entire league in 2009, the team took the top spot in its conference last year. This season should be less bumpy, following some housecleaning, promotions and big-name acquisitions; former Arsenal star and current Red Bulls team captain Thierry Henry will fearlessly lead the way as only a Frenchman can.
Talking point: Who will emerge as the team's starting goalie? There are two quality keepers on the team, Bouna Coundoul and Greg Sutton; early season performances will go a long way in determining who gets the majority of minutes going forward.
Player to watch: The team's recent international acquisition, Rafael Marquez—who has played for Mexico and FC Barcelona—is a world-class defender.
RECOMMENDED: Fitness guide to NYC
Gotham Girls Roller Derby
Various locations; visit gothamgirlsrollerderby.com for details. Season opener at City College of New York, Nat Holman Gymnasium, 160 Convent Ave between 139th and 140th Sts. Sat 26 at 6:30pm; $19.99--$35.
The outlook:: These badass queens of the rink return in what has become the fiercest interborough competition going. The season opens with a rematch between last year's finalists, the Bronx Gridlock and the Queens of Pain. Outlook? We're terrified to bet against league MVP (and Gridlock jammer) Bonnie Thunders.
Talking point: When did Queens of Pain skater Hyper Lynx turn into such a bruiser? The league's most improved player has a background in judo, kung fu and tae kwon do. We predict great things from her this year.
Player to watch: Queen of Pain Suzy Hotrod will undoubtedly be playing with a chip on her shoulder after losing out to Thunders last season for the league's highest honor.
New York Yankees
Yankee Stadium, E 161st St and River Ave, Bronx (212-926-5337, yankees.com). Tickets from $5. Season begins Mar 31.
The outlook: Expectations for the Yankees are lower than usual, owing mainly to lingering questions about the depth of the starting rotation after Phillies pitcher Cliff Lee's epic snub, as well as the miles on superstars Derek Jeter and Alex Rodriguez. Still, you can never completely rule out Joe Girardi's seasoned crew.
Talking point: Jeter's new swing: Everyone is interested in how the Captain will adjust following his worst season as a pro, especially in the wake of his contentious and public contract extension.
Player to watch: Two young prospects by the names of Jesus Montero and Ian Nova look to solidify their roles this season. The former is the heir apparent to Jorge Posada behind the plate, and the latter—a pitcher—might see more time than even he wants if the Bombers' rotation is even worse than expected.
New York Mets
Citi Field, Roosevelt Ave at 126th St, Flushing, Queens (718-507-8499, mets.com). Tickets from $10. Season begins Apr 1.
The outlook: Previously a formidable contender in the NL East, the Amazin's have taken a sharp nosedive in recent years. The high-priced free-agent acquisitions of Carlos Beltran, Jason Bay and Johan Santana—and the players' subsequent lack of production—ultimately cost former GM Omar Minaya his job.
Talking point: Anyone out there looking to buy a fixer-upper team? The Wilpon family, which owns the Mets, is embroiled in the ongoing Bernie Madoff scandal and may sell as much as 25 percent of its stake in the team. (Don't count on any more free-agent additions any time soon.)
Player to watch: Angel Pagan may not have the pedigree of some of the other players, but he should build on a strong 2010 season of patrolling the outfield.