Heads up! We're working hard to be accurate – but these are unusual times, so please always check before heading out.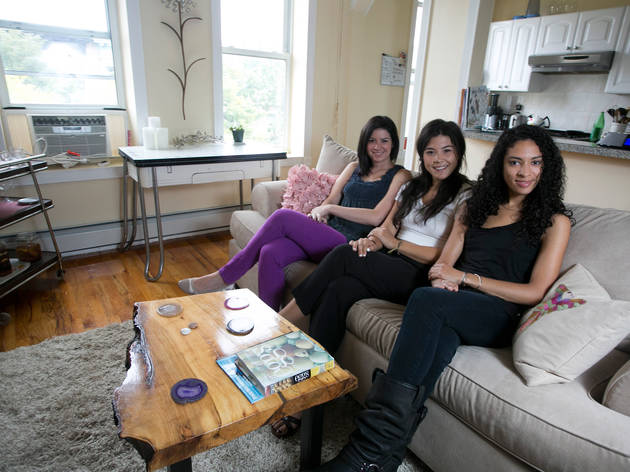 1/6
Photograph: Caroline Voagen Nelson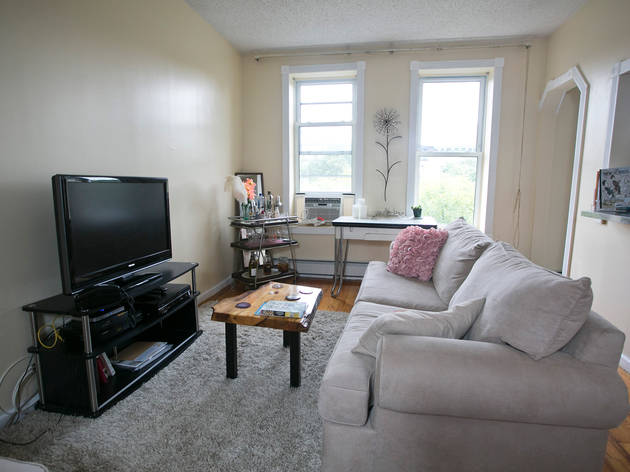 2/6
Photograph: Caroline Voagen Nelson
Living room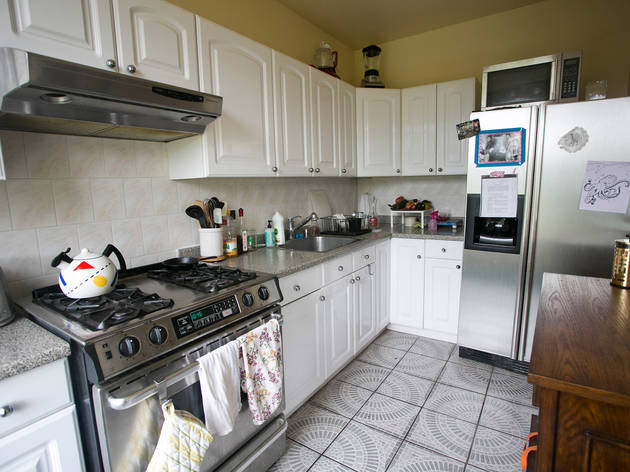 3/6
Photograph: Caroline Voagen Nelson
Kitchen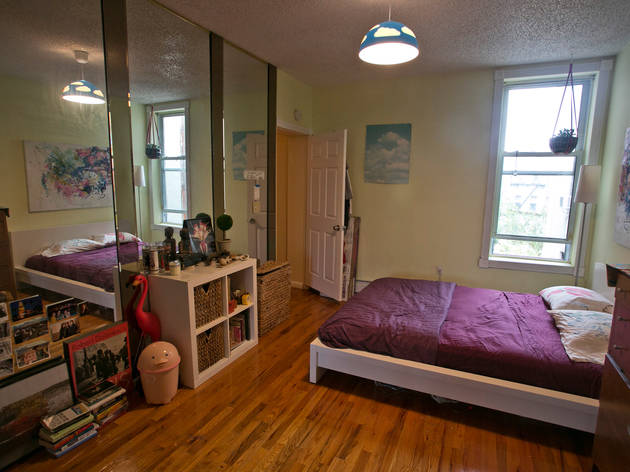 4/6
Photograph: Caroline Voagen Nelson
Bedroom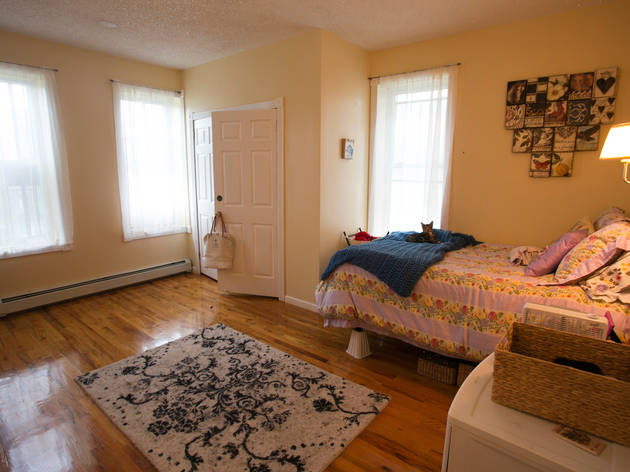 5/6
Photograph: Caroline Voagen Nelson
Bedroom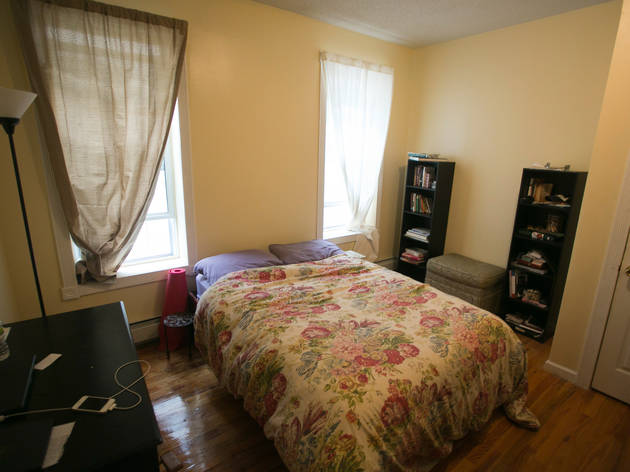 6/6
Photograph: Caroline Voagen Nelson
Bedroom
Where to live in NYC: Prospect Heights, Brooklyn, 3BR
Trying to decide where to live in NYC? Check out a Brooklyn apartment for $2,800 a month, and find out about the neighborhood and how the tenants scored a deal.
If you're trying to work out where to live in NYC, check out one New Yorker's experience leaving Manhattan for a Brooklyn apartment shared with two friends. Find out about the search, how much rent they saved, the apartment, what the neighborhood's like and advice for negotiating a deal.

RECOMMENDED: Find out where to live in NYC
Lily Cohen, 25, actor and maître d'; Lilly Gibson, 25, server; Emma Germershausen, 27, restaurant manager.
Broker: None.
Deposit: Three months' rent ($8,400).
Moved in: March 2012.
THE SEARCH: "I was living with a friend in Hell's Kitchen and decided to break our lease, because we were really unhappy," says Cohen. "We lived across from a 24-hour garage between Tenth and Eleventh Avenue, and it was a 20-minute walk to the subway." Gibson adds: "Mine and Emma's old place [in Prospect Heights] was a little bit smaller. The building looked like it was going to fall apart. We were each paying $1,050 and didn't want to spend as much." Gibson and Germershausen's lease was almost up, so Cohen floated the idea of the three living together. "A couple weeks later, Lilly and I were exploring [Prospect Heights] and stumbled upon a random realty office," she recalls. "The broker mentioned there was a three-bedroom available, but she wasn't free to show us. She called the landlord and sent us to view it by ourselves, which is rare. We showed up, met the owner, decided to ditch the broker and signed the lease."
THE NEIGHBORHOOD: Gibson says: "I wasn't planning on leaving [Prospect Heights], but would've been open to it if we found the right spot. I like where we are; it's pretty—all the brownstones and tree-lined streets." Cohen touts two Prospect Heights spots in particular: coffeeshop Sit & Wonder(688 Washington Ave between Prospect Pl and St. Marks Ave; 718-622-0299, sitandwonder.org) and café Cheryl's Global Soul(236 Underhill Ave between Eastern Pkwy and Lincoln Pl; 347-529-2855, cherylsglobalsoul.com), which are a three- and a seven-minute walk away, respectively.
THE TRADE-OFF: The trio has access to the roof, which is one flight up, but that also means that they're on the fourth floor of their walk-up. "There are only three staircases, so it doesn't feel strenuous," explains Cohen. Another potential downside is that the living room and one of the bedrooms connect railroad-style, but the apartment's dual entrances solve this problem, since the second access point leads straight to the back hallway with Cohen's master suite. "I have views of our building's backyard, which has a leather sectional, patio furniture and a barbecue that everyone can use. The rooftop has amazing city views."