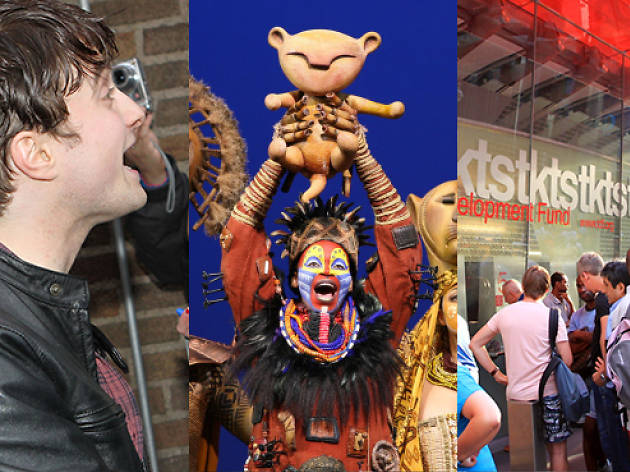 Broadway shows: Complete guide to visiting the Great White Way
So you wanna catch a Broadway show? Here's all you need to know to maximize your New York theater adventure.
Each season, about 12 million people see Broadway shows, filling the Great White Way's coffers with more than a billion dollars. Some of those ticket buyers are from the tristate area, but even more are tourists. Whatever demo you fit, chances are you want to see a great big show. So, which to pick? Sure, you've heard of Wicked and Chicago and The Book of Mormon, but there are 40 Broadway houses and lots of turnover. Also, choosing your Broadway show is only the beginning: Where are you going to eat beforehand? What's the protocol for getting an autograph at the stage door? Where can you hang out after the final bow? Look no further. Here's everything you need to know before you go, from what's worth your time and money to where to stalk the stars afterward.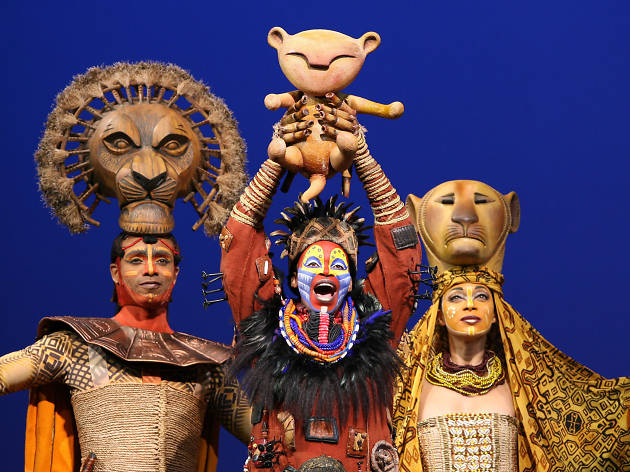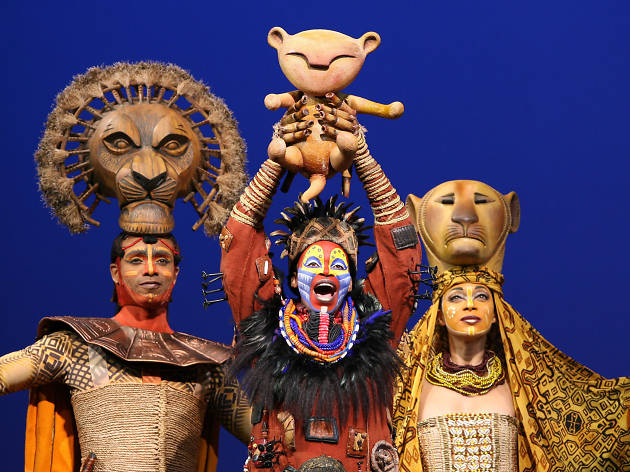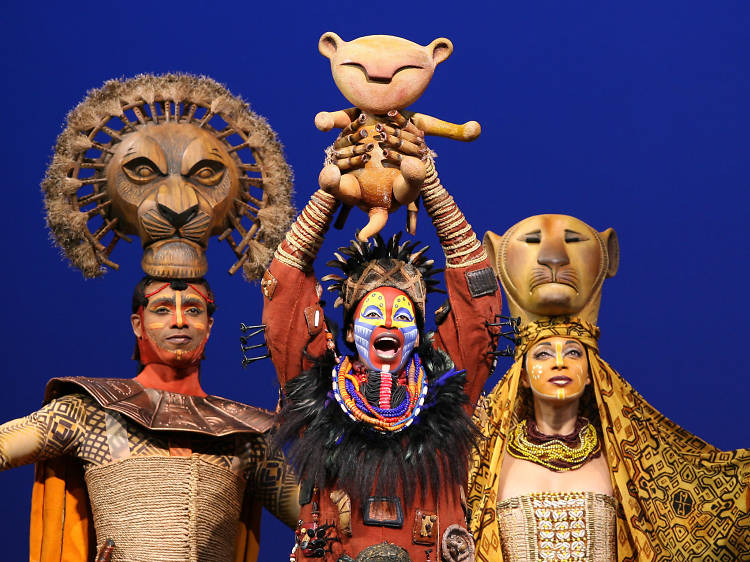 Photograph: Joan Marcus
The Book of Mormon, hilarious as it is, isn't for everyone—especially if you're looking to book good seats sometime this decade. Happily, there are a slew of other critically acclaimed shows playing on Broadway and Off, and the one that works best for you depends on, well, you. Bringing kids? Can't go wrong with Annie, The Lion King or Newsies. Bringing a date? Once, Rock of Ages and The Phantom of the Opera should get you to the next base. Bringing Mom or Dad? Jersey Boys and Pippin are safe bets.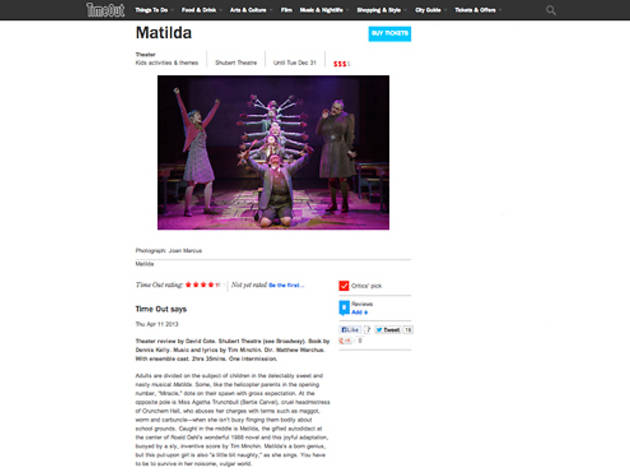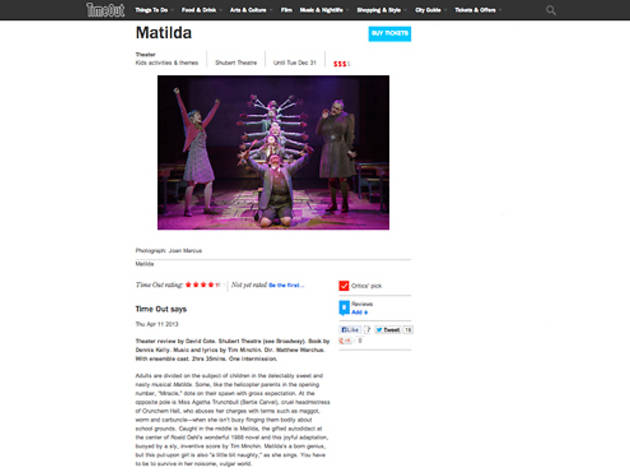 Know how to read a theater review
Ever get to the end of a review and wonder, Wait, was that a thumbs-up or -down? Or perhaps the prose was so pretentious you tuned out halfway through. Time Out reviews are succinct, stylish but straightforward, and starred zero to five, so you know exactly what we thought, plus we mark our favorites as Critics' Picks. Of course, that doesn't mean you'll feel the same way we do. The trick is to find a critic you consistently agree or disagree with, and then read his or her critiques with that in mind. Sometimes it's even a perverse joy to read a critic you know is consistently wrong or has terrible taste (we're not naming any names). You can find excerpts of and links to all major NYC theater reviews at StageGrade.com, which also assigns an average grade to each show.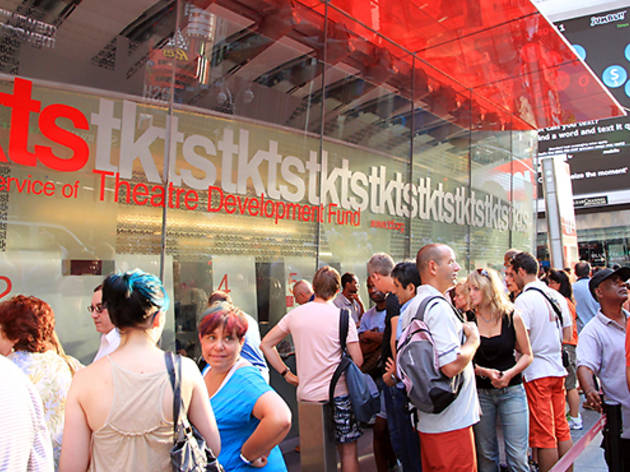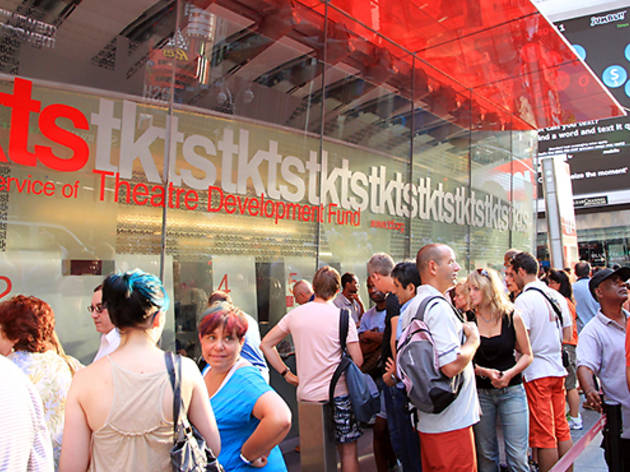 Photograph: ValeStock
Buy tickets at a discount
Once you decide what you're seeing, you need to buy tickets—but with orchestra seats for Broadway musicals going for $150-plus, woe to the tourist who pays full price. Time Out New York sells tickets to major New York City shows and offers significant discounts to many of them. Of course, there are other ways to snag cheap seats, even at the last minute. NYC's three TKTS Discount Booths sell same-day theater tickets for up to 50% off. The site BroadwayBox.com compiles discount codes, which you can use online or print out and bring to the box office. And many shows offer inexpensive rush, lottery or standing-room tickets a few hours before each performance. Playbill.com has a fantastic list, which is updated regularly.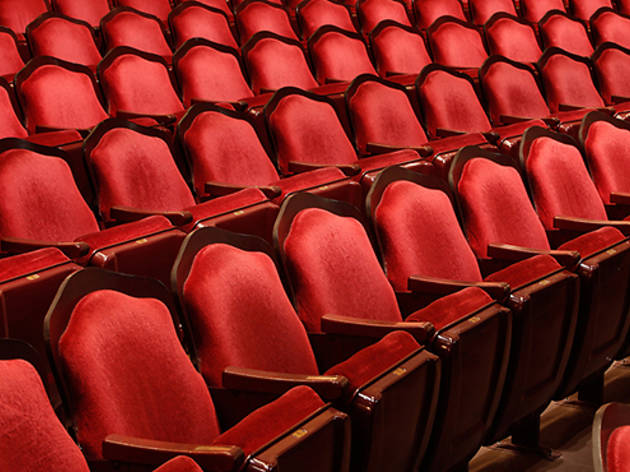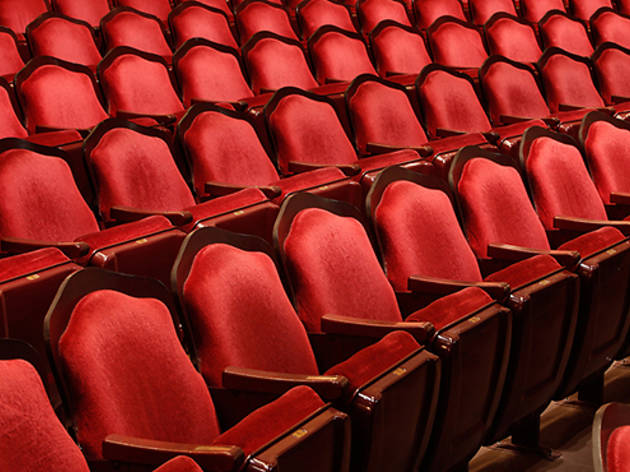 Photograph: B. Brown/Shutterstock
Think it's a no-brainer? You're wrong. Many infrequent theatergoers assume that Broadway theater orchestra seats are the best, but that's not always the case. Splashy musicals with eye-popping numbers are best viewed at least eight rows from the stage, though if you go too far back or to the sides, you might end up with an obstructed view. The front mezzanine usually has the best seats in the house, especially that front row: There's literally nothing blocking you, and you're far enough away from the action to take it all in. Aisle seats give you extra legroom, and most family shows offer booster seats for children (ask the usher). Whatever you do, avoid the front row of the orchestra, unless you're a masochist who enjoys a crick in the neck.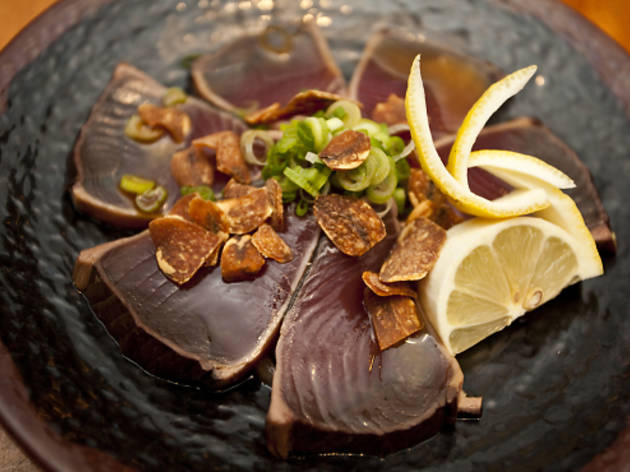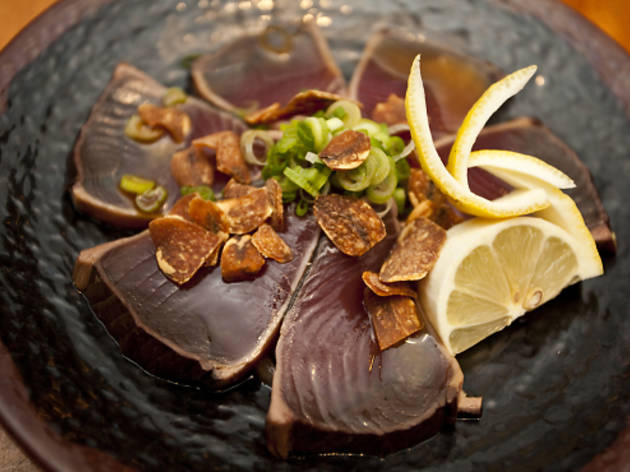 Photograph: Caroline Voagen Nelson
Where to grab a preshow bite
There's a slew of restaurants in and around Times Square, most looking to empty your wallet while filling your belly with subpar eats. (We're talking about you, Guy Fieri.) But Time Out New York's Food & Drink reviewers have a short list of nontouristy Theater District favorites. Show you're seeing isn't near Times Square? You can search our extensive database of eateries by neighborhood and/or cuisine. Critics' Picks are clearly marked, and price ranges are denoted by dollar signs. Bonus: Time Out also offers restaurant deals.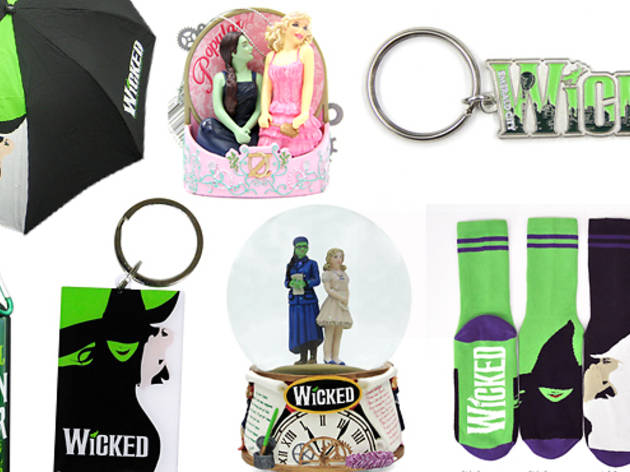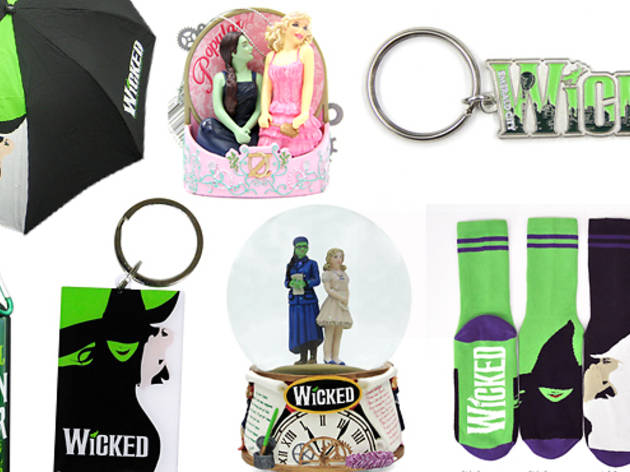 What to buy at intermission
Nothing! Seriously, the prices for merchandise are so high, they'll drive you to drink—and you don't even want to know how much a cocktail costs at the theater bar. It's best to indulge in libations and snacks before or after the show (or you can try sneaking them in like everyone else). If you absolutely must have a keepsake to commemorate your experience, stick to something small and inexpensive, like a magnet or key chain. See a high-ticket item you can't live without? Before you splurge, use your smartphone to find out if it's available for purchase online for less. Often the in-theater markup is double the retail or more.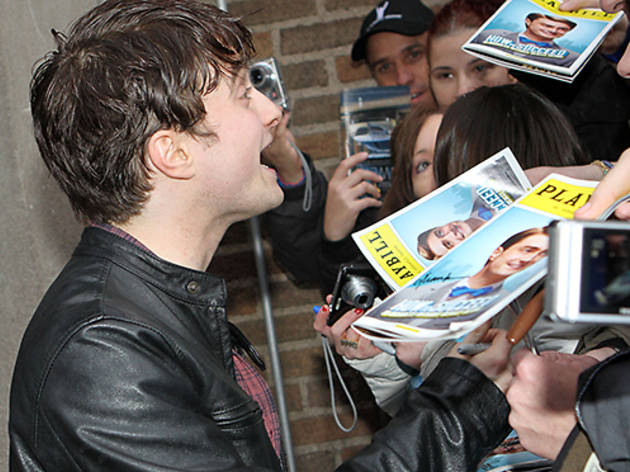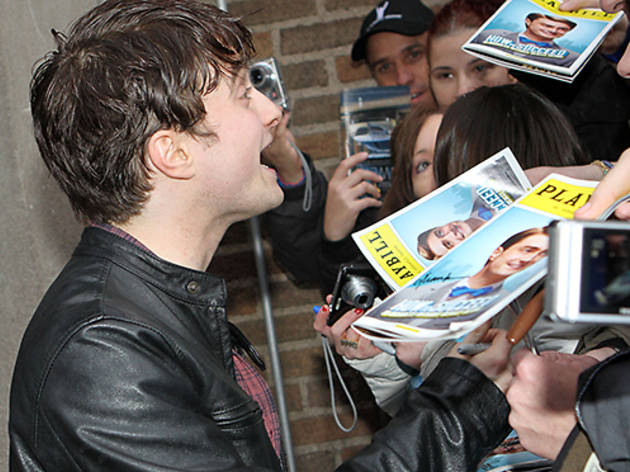 Photograph: Greg Allen/Rex USA
What's proper stage-door etiquette?
Do you (or more likely, your Glee-obsessed tween) just want the experience of standing outside the theater for an autograph? If so, skip the stars (who usually take forever to emerge and sometimes blow off their fans) and go for a member of the chorus. The gypsies, as they're known in the biz, come prancing right out after the performance and will most likely be thrilled to sign your program or pose for a pic. If you're after a celebrity—especially one best known in Hollywood—be prepared to wait among a throng of out-of-towners and eBayers hoping to get big bucks for Tom Hanks's scrawl. Some general rules apply: Stay behind the barricades, or risk the wrath of the theater staff or cops. When the star appears, stay calm but be assertive—he may only sign a limited number of autographs, if he does at all. And leave that box set of Bosom Buddies at home: It's customary for performers to sign the Playbill, not random memorabilia.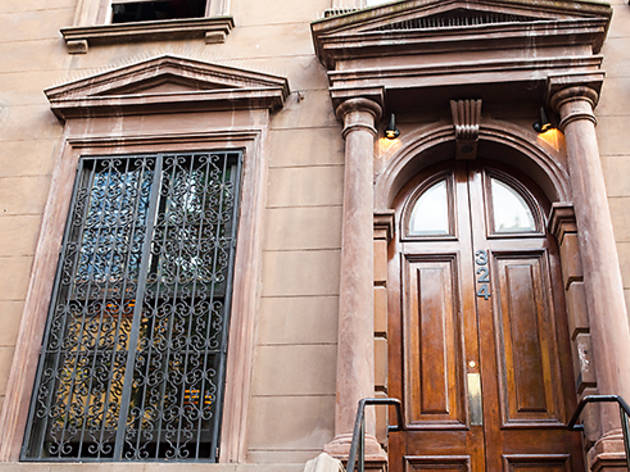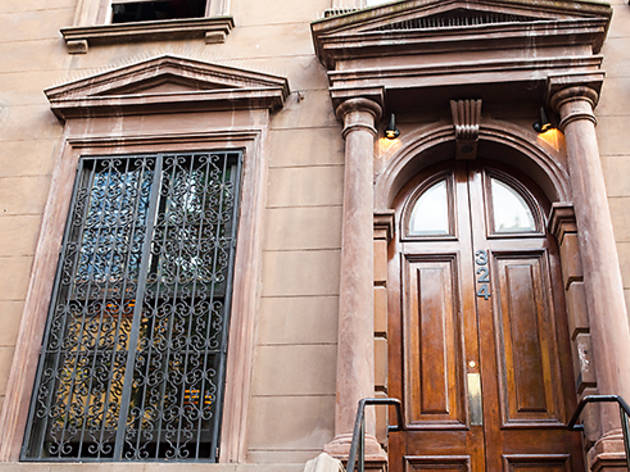 Photograph: Jeff Gurwin
Where to get a postshow drink and spot the Broadway stars
As Smash star Jeremy Jordan once told Time Out New York when we asked where he goes postshow, "Alcohol's alcohol. You'll find it in most places—especially in midtown." In other words, there isn't one NYC bar that every theater person goes to (not even Smash's ubiquitous Table 46, which was completely fictional). But there are some spots Broadway pros are known to frequent postperformance, like Bar Centrale, the fave of Tony winners; Angus McIndoe, co-owned by Nathan Lane, Matthew Broderick and Mel Brooks; Restaurant Row mainstay Joe Allen; and the legendary Sardi's. You can also try gay hangout Therapy for chorus boys and the Westway Diner, allegedly the place where Larry David and Jerry Seinfeld came up with the idea for their show about nothing. It does serve alcohol, but you're probably better off ordering coffee here.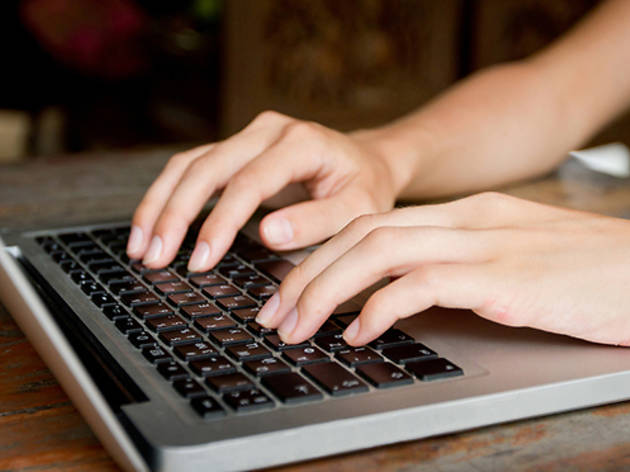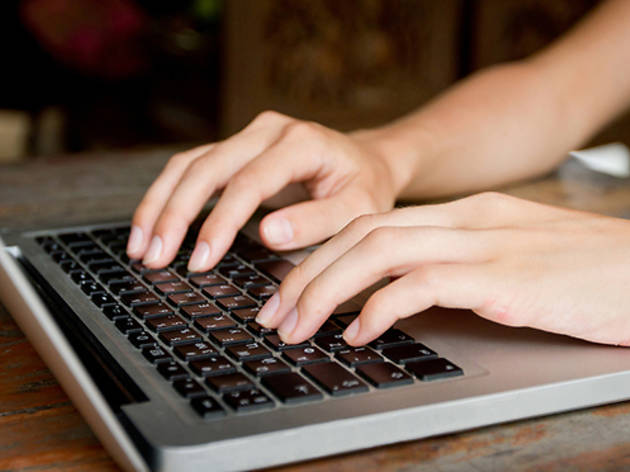 Photograph: Shutterstock
Share your theater experience online
Be the envy of all your virtual friends by checking in at the theater online via Facebook or Foursquare before the show. Afterward, share your reactions on the Time Out New York Facebook page or Time Out review. Also: follow Time Out Theater on Twitter. Were we right-on or totally off? Let us know (we actually read and sometimes even respond to comments). Dying to discuss the show's merits (or lack thereof) with others? There are a number of superactive theater message boards where you can get into it with other drama queens, our favorite being Talkin' Broadway's All That Chat. Whatever you do, don't use your smartphone to do anything during the show, unless you want a run-in with an unhinged critic or pissed-off star. Hell hath no fury like a diva photographed!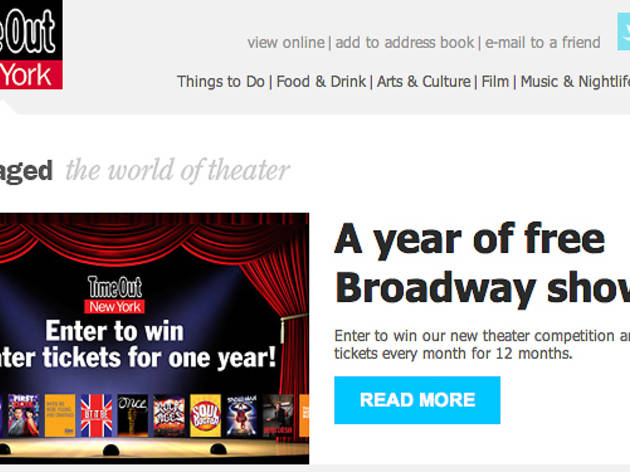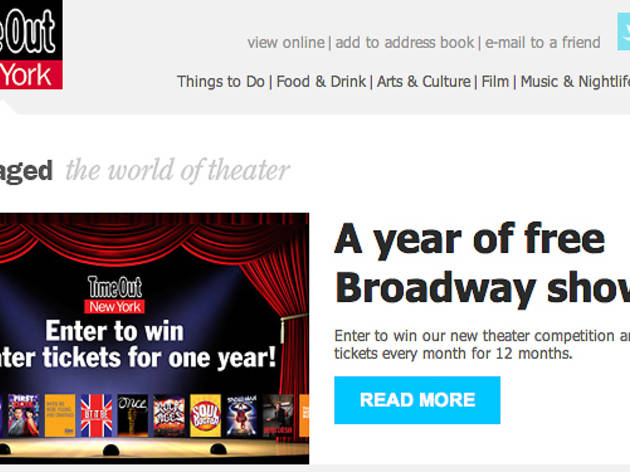 The best way to stay on top of everything that's opening and closing on Broadway and beyond is to subscribe to Time Out New York's weekly Upstaged newsletter. Every Wednesday, you'll receive links to NYC theater features, new reviews and a list of last-chance shows in your inbox. Live outside NYC? Time Out covers arts and culture in cities all over the world, including theater hot spots like Chicago, Los Angeles, Las Vegas, Toronto and, of course, London. All you need now is free time and loads of disposable cash.
Best selling Time Out Offers