Broadway review by Adam Feldman
Minimalism, as an approach to theater, serves a double duty. On one hand, it is part of an honorable artistic tradition, championed by directorial giants like Jerzy Grotowski and Peter Brook, that aims to prioritize the actors and the text, and to avoid straining for a surface realism that film and television more readily provide. But it has another, more practical advantage as well: a production without lavish sets and costumes (and often with fewer actors) costs a lot less money to mount. The convergence of these two functions helps account for the recent trend toward a less-is-more aesthetic on even the biggest stages. Let's call it radical cheap.
When this strategy doesn't work, it can leave you unsatisfied, without even the material comforts of an old-fashioned production to enjoy. But in the new Broadway revival of A Doll's House, it slices clean through you. The superb Jessica Chastain plays Nora Helmer—the seemingly happy young wife and mother of Henrik Ibsen's protofeminist 1879 social drama, who must learn to stop knitting the wool that gets pulled over her eyes—and Jamie Lloyd's staging zeroes in on her with relentless focus. Chastain is seated onstage before the play begins, and she spends most of the next two hours, without intermission, facing forward in a plain wooden chair. The stage is completely bare, with no set unless you count a ceiling of lights that descends as Nora's world closes in on her. The actors wear simple, modern blue-black clothes; aside from some changes of position, sometimes accomplished via turntable, there is almost no blocking.
The effect is like watching Chastain in close-up, even from the distance of the stage, and she is startlingly present; at the performance I attended, tears flowed from her eyes on at least five separate occasions. In some ways, hers is an unconventional Nora: Chastain's inherent self-possession means that even before her faith in marriage and justice gets tested, she never seems like the frivolous and carefree creature that her ambitious banker husband, Torvald (Arian Moayed), believes her to be. You sense the effort and design that go into her cheer—the corset and hoops inside the dress she presents to the world. Chastain played another gilded-cage woman on a voyage of disillusionment in the 2012 Broadway revival of The Heiress, but her grit has a truer ring here.
Lloyd mostly surrounds Chastain with dry, sympathetic performances. Michael Patrick Thornton, a highlight of last year's Macbeth, plays Nora's pining confidant, the sickly Dr. Rank, with an affecting mix of Weltschmerz and good humor. Okieriete Onaodowan brings low-key decency and desperation to the role of her secret loan shark and potential blackmailer, and Jesmille Darbouze is believably hard-nosed as her widowed friend; Tasha Lawrence has a sharp scene as the nursemaid who gave up her own child to care for Nora and hers. Only the production's slick, peevish Torvald seems out of step: As played by the gifted Moayed—and as written in an otherwise sensitive new adaptation by Amy Herzog (Mary Jane)—he is transparently unworthy of Nora's love from the start, and too thin a foil for her burgeoning consciousness. If that lowers the stakes of Ibsen's famous denouement, however, Chastain keeps the tension high. What may look like a marital crisis is truly, for Nora, a matter of life and death. And as Chastain grasps her way to a final decision, she quietly, firmly brings down the house.
A Doll's House. Hudson Theatre (Broadway). By Henrik Ibsen. Adapted by Amy Herzog. Directed by Jamie Lloyd. With Jessica Chastain, Arian Moayed, Okieriete Onaodowan, Michael Patrick Thornton, Jesmille Darbouze, Tasha Lawrence. Running time: 1hr 50mins. No intermission.
Follow Adam Feldman on Twitter: @FeldmanAdam
Follow Time Out Theater on Twitter: @TimeOutTheater
Keep up with the latest news and reviews on our Time Out Theater Facebook page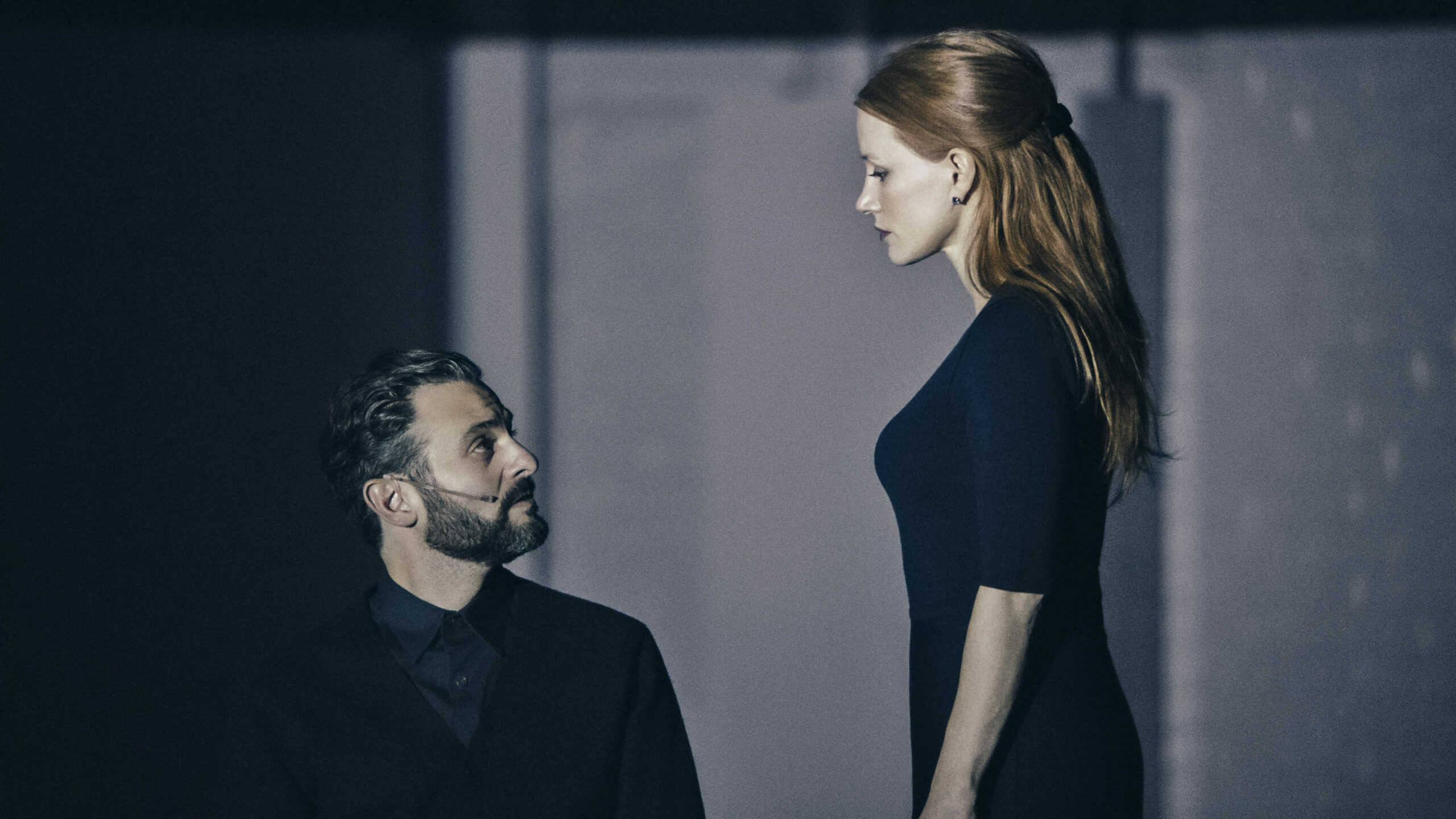 A Doll's House | Photograph: Courtesy of the artist