Heads up! We're working hard to be accurate – but these are unusual times, so please always check before heading out.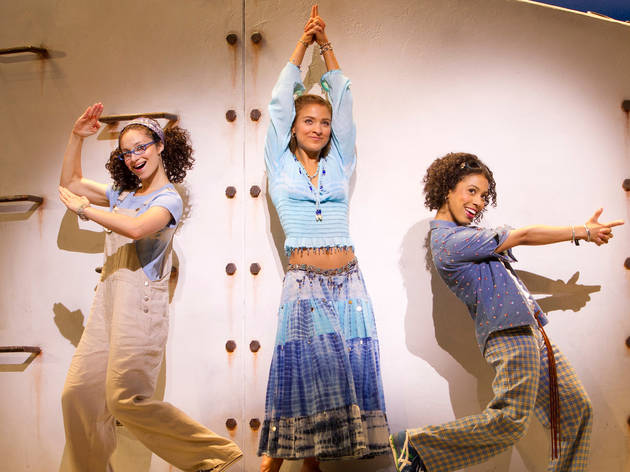 1/5
Photograph: Joan Marcus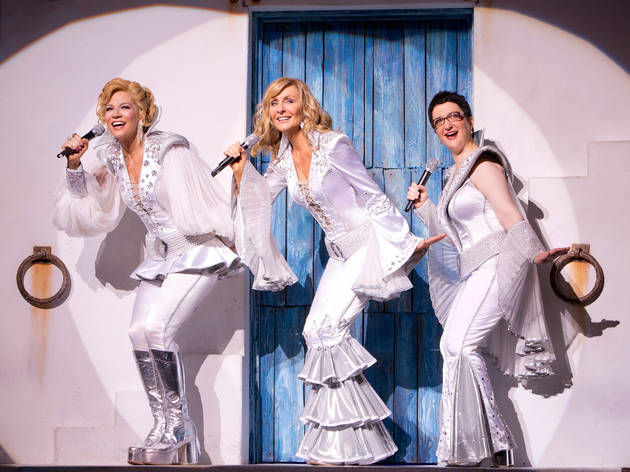 2/5
Photograph: Joan Marcus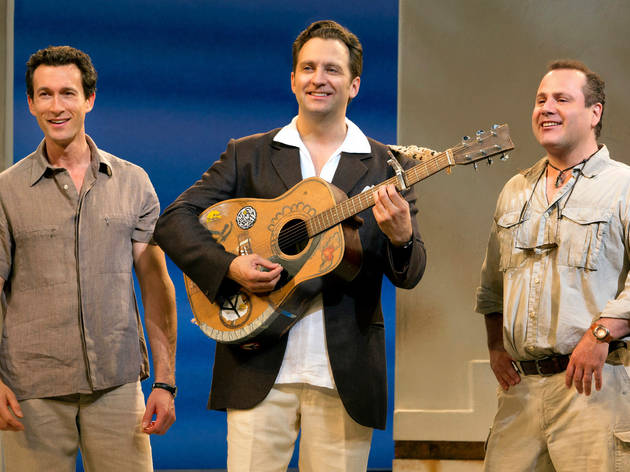 3/5
Photograph: Joan Marcus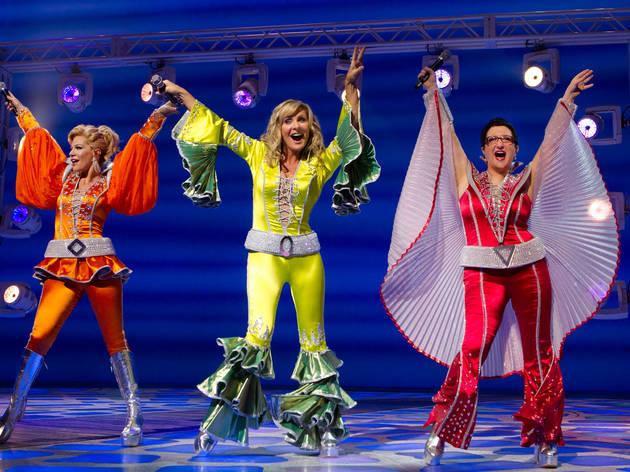 4/5
Photograph: Joan Marcus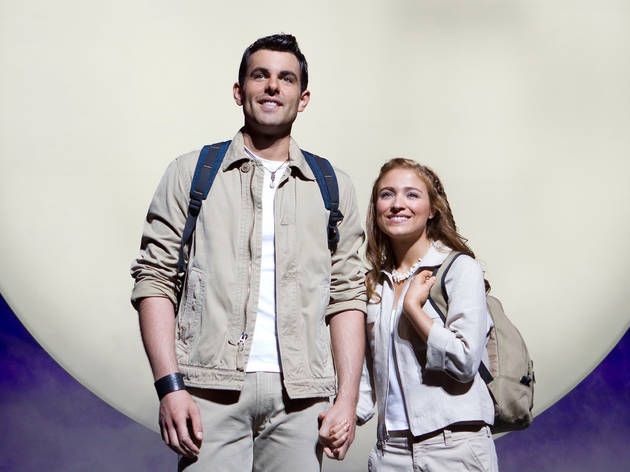 5/5
Photograph: Joan Marcus
Mamma Mia! on Broadway: Tickets, reviews and video
Mix a bunch of ABBA tunes with a Greek island locale, and you've got Mamma Mia!, New York theater's jukebox hit.
Mamma Mia! on Broadway: Buy tickets
Buy Mamma Mia! tickets at Telecharge
Mamma Mia! on Broadway: Show information
Broadhurst Theatre. Book by Catherine Johnson. Music and Lyrics by Björn Ulvaeus. Music and Lyrics by Benny Andersson. Dir. Phyllida Lloyd. With Judy McLane and Laurie Veldheer. 2hrs 30mins. One intermission.
Mamma mia, here it goes again. And again and again. New York theater has seen a lot of jukebox musicals blip in and out of existence like mayflies in springtime, but Mamma Mia! is one Broadway show that endures. Chalk it up to the combination of ABBA's perennially infectious songs—the sugar rush that's lasted four decades and counting—and book writer Catherine Johnson's easily digestible, very silly rom-com plot: On the eve of her wedding, 20-year-old Sophie, who has spent her life on a Greek isle with her sassy, taverna-running mom, concocts a ridiculous plan to find out the identity of the father she's never met. Almost two dozen ABBA songs get squeezed into this shiny bell-bottomed catsuit of a musical, from the big hits ("Dancing Queen," "Take a Chance on Me") to the deep cuts ("Under Attack," "Our Last Summer"). For every boomer lady who secretly sings "The Winner Takes It All" into her hairbrush and longs for the days of unironic hair feathering, Mamma Mia! is a nostalgic Broadway ticket that's hard to resist.—Jenna Scherer
Did you see Mamma Mia? Tell us what you thought

See detailed showtimes for Mamma Mia!
Listen to Mamma Mia! songs on Spotify
Mamma Mia! opening night cast & crew
• Louise Pitre as Donna Sheridan
• David W. Keeley as Sam Carmichael
• Tina Maddigan as Sophie Sheridan
• Joe Machota as Sky
• Judy Kaye as Rosie
• Karen Mason as Tanya
• Ken Marks as Bill Austin
• Dean Nolen as Harry Bright
• Tonya Doran as Lisa
• Sara Inbar as Ali
• Mark Price as Pepper
• Michael Benjamin Washington as Eddie
• Phyllida Lloyd - Director
• Catherine Johnson - Book
• Björn Ulvaeus - Music and Lyrics
• Benny Andersson - Music and Lyrics
• Anthony Van Laast - Choreographer
• Mark Thompson - Production Design
• Howard Harrison - Lighting Design
• Andrew Bruce - Sound Design
• Bobby Aitken - Sound Design
• Paul Huntley - Wig Design
• Judy Craymer, Richard East, Björn Ulvaeus, Littlestar Ltd., Andrew Treagus - Producers