Heads up! We're working hard to be accurate – but these are unusual times, so please always check before heading out.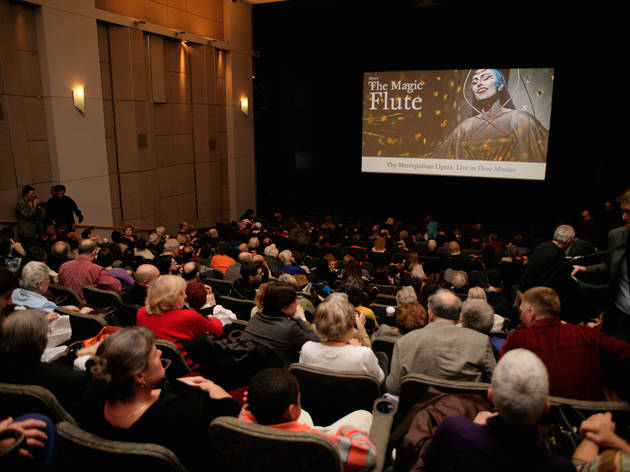 Guide to Met Opera HD broadcasts
Thanks to the Met Opera HD screenings you can see the world's greatest operas in your local multiplex
You may know it as the Met Opera HD broadcasts, but its official name is The Met: Live in HD, the Metropolitan Opera's series of high-definition simulcasts to cinemas around the world. However you name it, it's an event. Unless you can afford unlimited tickets to the Met, this is a great deal: the best seat in the house to classical music masterpieces by Puccini, Wagner, Verdi, Mozart and other operatic giants. Recorded live, these state-of-the-art transmissions from Lincoln Center (home of Lincoln Center Festival) feature crisp, close-up images and immersive sound, so you can catch each and every high C and flutter from a sumptuously embroidered robe. But is it the same as seeing it live? It depends. Just as you can enjoy the best Shakespeare movies without missing the live element, you can revel in the total sensory experience of the Met Opera HD at one of the best New York movie theaters. Plus, they don't let you take popcorn into the Met. Here's what you need to know.
What is The Met Opera HD?
Since 2005, the Metropolitan Opera has presented high-definition simulcasts of operas. Each Met Opera HD season consists of about 10 live performances beamed to more than 2,000 movie theaters in 700 countries around the world.
What is being performed this season?
For its 2016-17 season, the Met Opera HD broadcasts include Tristan und Isolde (Wagner), Don Giovanni (Mozart), L'Amour de Loin (Saariaho), Nabucco (Verdi), Roméo et Juliette (Gounod), Rusalka (Dvořák), La Traviata (Verdi), Idomeneo (Mozart), Eugene Onegin (Tchaikovsky), and Der Rosenkavalier (R. Strauss). For creative teams and playing schedule, check the Metropolitan Opera's website.
When are the Met Opera HD broadcasts?
The Met Opera HD broadcasts are live on Saturday afternoons at 1pm, and they are repeated in cinemas the Wednesday after at 6:30pm.
Where is the Met Opera HD showing?
You should check to see which of your local movie theaters carries the Met Opera HD. In New York City, you can see the broadcasts at the Film Society of Lincoln Center, Empire 25, Kips Bay 15, Chelsea Cinemas and elsewhere. For locations outside the city, check the Metropolitan Opera's website.
How do I get tickets to The Met Opera HD?
Tickets to the Met Opera HD events can be purchased at the movie theater, either online, by phone or in person.
The Met Opera HD 2016-17 season
2016 HD Summer Encores
Giacomo Puccini
Tosca
HD Encore
Wed, Jun 22, 2016 7:00 PM
Gaetano Donizetti
L'Elisir d'Amore
HD Encore
Wed, Jun 29, 2016 7:00 PM
Giacomo Puccini
La Bohème
HD Encore
Wed, Jul 13, 2016 7:00 PM
Wolfgang Amadeus Mozart
Così Fan Tutte
HD Encore
Wed, Jul 20, 2016 7:00 PM
2016-2017 Season
Richard Wagner
Tristan und Isolde
Live Performance
Sat, Oct 08, 2016 12:00 PM
Wolfgang Amadeus Mozart
Don Giovanni
Live Performance
Sat, Oct 22, 2016 12:55 PM
Kaija Saariaho
L'amour de Loin
Live Performance
Sat, Dec 10, 2016 12:55 PM
Giuseppe Verdi
Nabucco
Live Performance
Sat, Jan 07, 2017 12:55 PM
Charles Gounod
Roméo et Juliette
Live Performance
Sat, Jan 21, 2017 12:55 PM
Antonín Dvořák
Rusalka
Live Performance
Sat, Feb 25, 2017 12:55 PM
Giuseppe Verdi
La Traviata
Live Performance
Sat, Mar 11, 2017 12:55 PM
Wolfgang Amadeus Mozart
Idomeneo
Live Performance
Sat, Mar 25, 2017 12:55 PM
Peter Tchaikovsky
Eugene Onegin
Live Performance
Sat, Apr 22, 2017 12:55 PM
Richard Strauss
Der Rosenkavalier
Live Performance
Sat, May 13, 2017 12:30 PM
See the best musical movies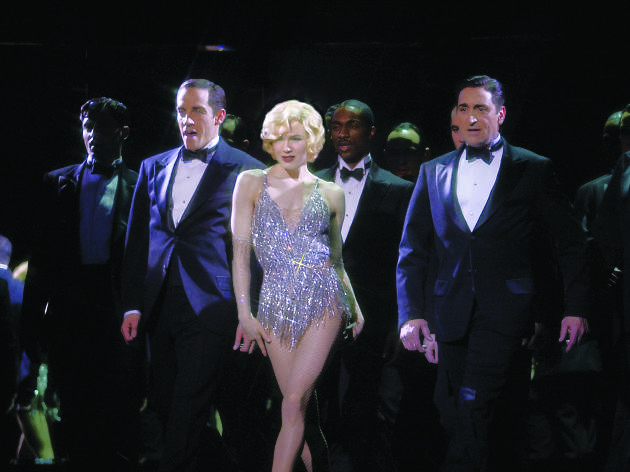 Gang members, gold diggers, witches and nuns all have their place on our list of the best musical movies ever made