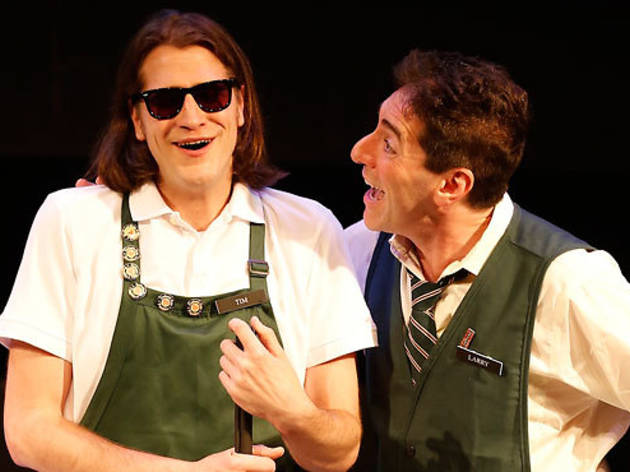 1/4
Photograph: Carol Rosegg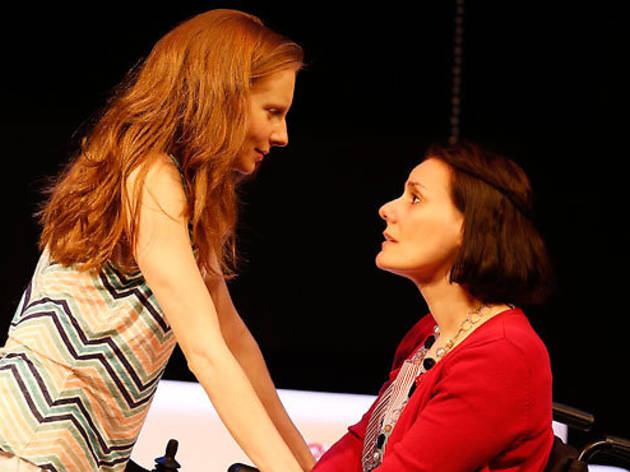 2/4
Photograph: Carol Rosegg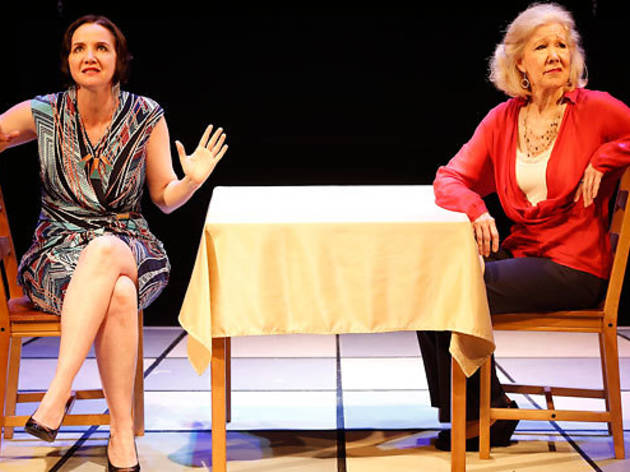 3/4
Photograph: Carol Rosegg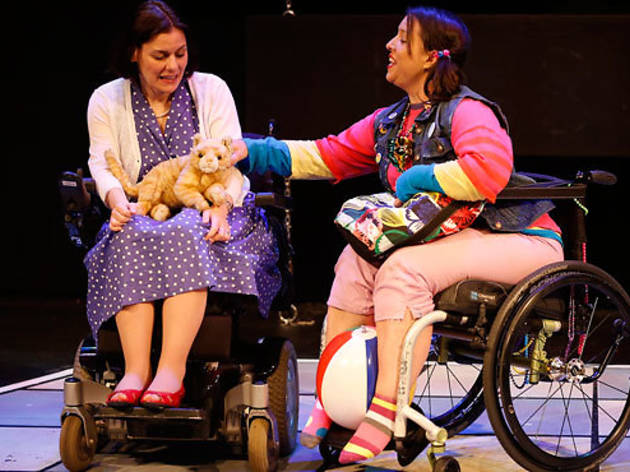 4/4
Photograph: Carol Rosegg
Power Plays. Clurman Theatre (see Off-Off Broadway). By various authors and directors. With ensemble casts. Running time: 1hr 20mins. No intermission.
Power Plays: In brief
Theater Breaking Through Barriers, a company devoted to promoting work by and about people with disabilities, presents a collection of five new shorts by John Guare, David Henry Hwang, Neil LaBute, Bekah Brunstetter and Bruce Graham.
Power Plays: Theater review by Raven Snook
Though many of the talented performers in Theater Breaking Through Barriers' fourth annual shorts festival are disabled, their greatest challenge is overcoming substandard scripts. Save for one standout, Bruce Graham's The Happy F&*#@!g Blind Guy, the other four world-premiere playlets range from inconsequential to incomprehensible.
Bekah Brunstetter's opener, Murder, is a familiar tale of competitive frenemies whose war of words escalates into surreal fights. In Neil LaBute's wanna-be provocation I Dare You, a manipulative woman woos an insecure wheelchair-bound pal by screwing her boyfriend. John Guare's stylized Between seems to be about death. And David Henry Hwang's Wizard of Oz–inspired Underground, in which a woman stranded in the subway tries to get home, is over before it barely begins.
Only Blind Guy gives a glimpse at what should have been. Sightless but perennially chipper grocery-store bagger Tim (David Rosar Stearns, nailing it) is reprimanded by his manager (grumpy Nicholas Viselli) for being too efficient and happy. But there's a good reason he's always smiling. A sly comedy, it inspires you to look at a disability differently—something all of these shows should have accomplished.—Theater review by Raven Snook
THE BOTTOM LINE Folks with disabilities suffer from bad text.