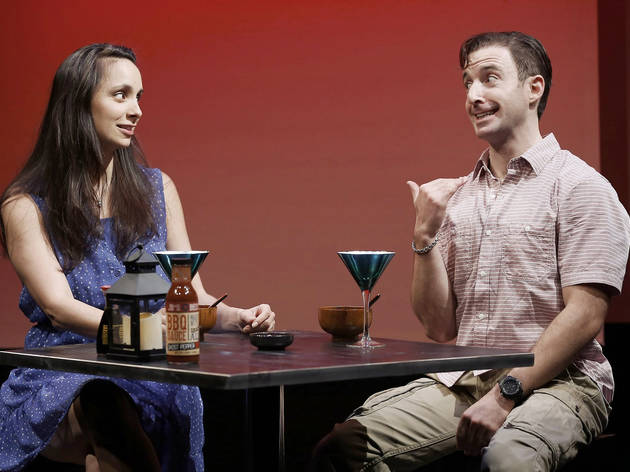 1/6
Photograph: Carol Rosegg
Summer Shorts 2013: Series B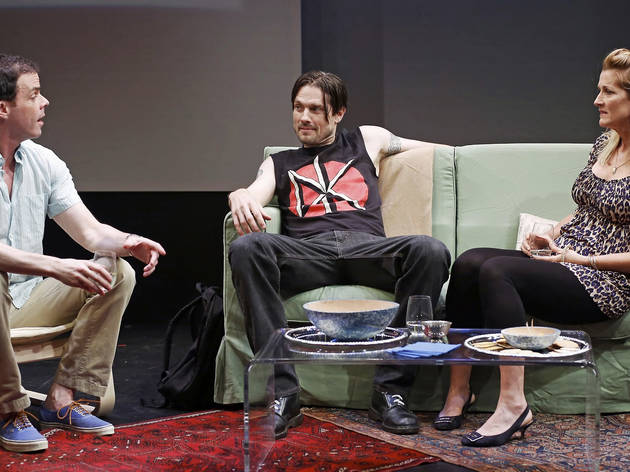 2/6
Photograph: Carol Rosegg
Summer Shorts 2013: Series B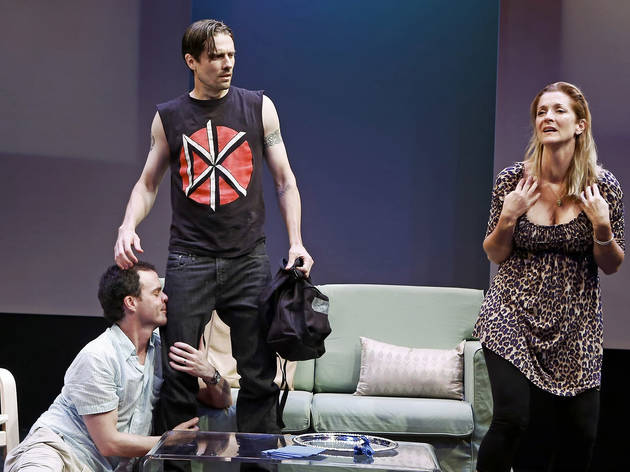 3/6
Photograph: Carol Rosegg
Summer Shorts 2013: Series B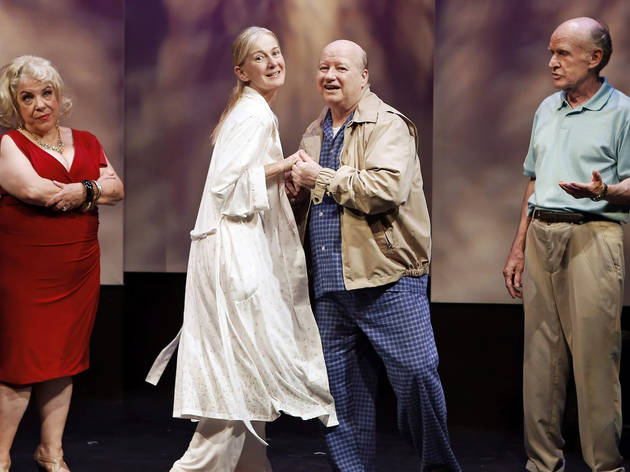 4/6
Photograph: Carol Rosegg
Summer Shorts 2013: Series B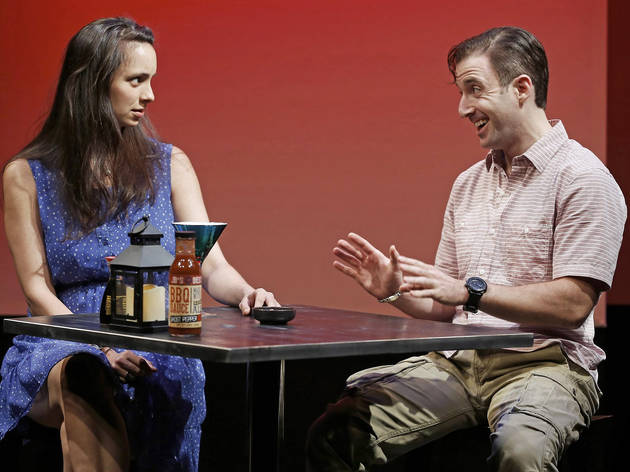 5/6
Photograph: Carol Rosegg
Summer Shorts 2013: Series B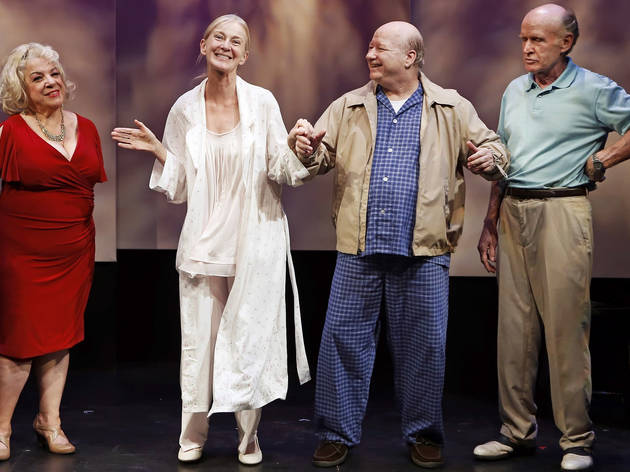 6/6
Photograph: Carol Rosegg
Summer Shorts 2013: Series B
Summer Shorts 2013: Series A & B. 59E59 Theaters (see Off-Off Broadway). By Various writers and directors. With ensemble casts. Running time: 1hr 40mins. One intermission.
Summer Shorts 2013: In brief
This festival of new American playlets shows a little leg by harnessing established talents like Tina Howe and (natch) Neil LaBute to debut short works alongside relative newcomers like Lucas Hnath and Marian Fontana.
Summer Shorts 2013 Series B: Theater review by Jennna Scherer (four stars)
Apparently, 59E59 was saving the best for last. After a decidedly rough first installment of its Summer Shorts series, the second half of the six-play sequence feels like a breath of fresh air, featuring three drama-tinged comedies by two big names (Paul Weitz and Alan Zweibel) and one medium-sized one (Marian Fontana).
"Why did I become a writer? It's like having a paper due the rest of your life," grumbles Lee (Kendra Mylnechuk) at the start of Falling Short. Though it's a fairly typical pitfalls-of-dating comedy, Fontana's semiautobiographical script is full of enough of these kinds of witty observational beats and grounded character moments to be consistently entertaining.
Screenwriter Weitz (About a Boy, In Good Company) has fun with drugs in Change, the night's second offering. Built around a quick and nasty turn of events, this trouble-in-surburbia three-hander knows just when to drop in and when to get out. By the doozy of a last line, I wasn't sure whether to laugh or shiver.
Series B rounds out with Pine Cone Moment, penned by classic-era SNL scribe Zweibel. The tender-hearted slice of twilight-years romance is sweet but not cloyingly so, thanks in large part to character actor Camille Saviola's turn as a brassy ghost.
There's nothing earth-shattering about these three one-acts, but they're all tightly scripted and built on solid plot foundations—and for an off-season short-play festival, that's kind of a big deal.—Theater review by Jenna Scherer
Summer Shorts 2013 Series A: theater review by Jenna Scherer (two stars)
In the inevitable postshow ladies' room line after Series A of Summer Shorts 2013, I overheard two women discussing the trio of playlets we'd just watched. "Well, you can't tell a whole story in one act!" one of them remarked. If this is how low our expectations have become, then I'm starting to understand why playwrights seem to be content to toss out one-acts based on the smallest platform of an idea.
The evening opens with Good Luck (in Farsi), a comedy from Neil LaBute that is exactly what you would expect a LaBute quickie to be. Two aspiring starlets meet in a casting waiting room, act petty and jealous, obsess over their looks and stab each other in the back. It's predictable, hollow and blithely offensive.
About a Woman Named Sarah is the night's best offering, in which Lucas Hnath accomplishes the monumental task of casting shoots-wolves-from-helicopters Sarah Palin as a sort of tragic hero. It imagines the initial meeting between Palin and McCain, with their spouses playing interference. Director Eric Hoff never fully grasps the script's stylized rhythm, but the play is an affecting and well-acted package.
Though it's penned by the venerable Tina Howe, Breaking the Spell seems to have been written by a confused kid who ate too much candy after rentingThe Princess Bride. This fairytale about a cursed princess is aggressively silly and makes almost no sense. It also features two nonactor musicians, who play a killer saxophone and piano, respectively, but are befuddled when they have to speak. But, whatever. You can't tell a whole story in just one act, right?—Theater review by Jenna Scherer
Ticket Offers from Time Out New York
Looking for tickets to a Broadway or Off Broadway show? Time Out Offers brings you terrific discounts on tickets to the latest New York theater. Want even more ideas? Check out Time Out New York's complete listings of Broadway, Off Broadway and Off-Off Broadway shows, and browse all available tickets.