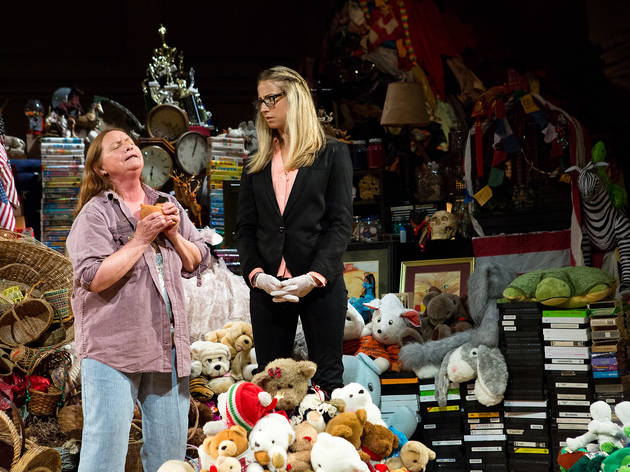 1/5
Photograph: Hunter Canning
The Capables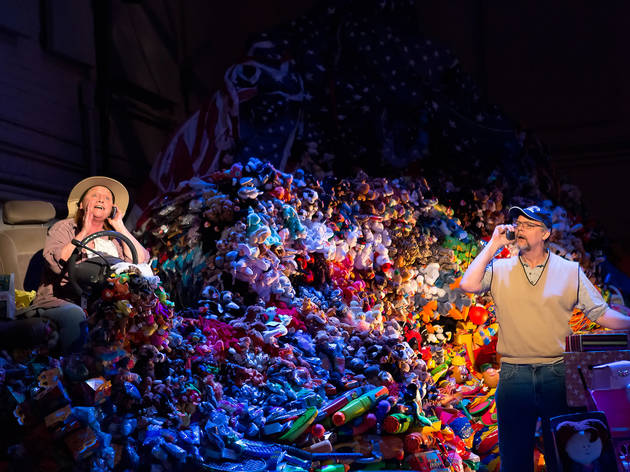 2/5
Photograph: Hunter Canning
The Capables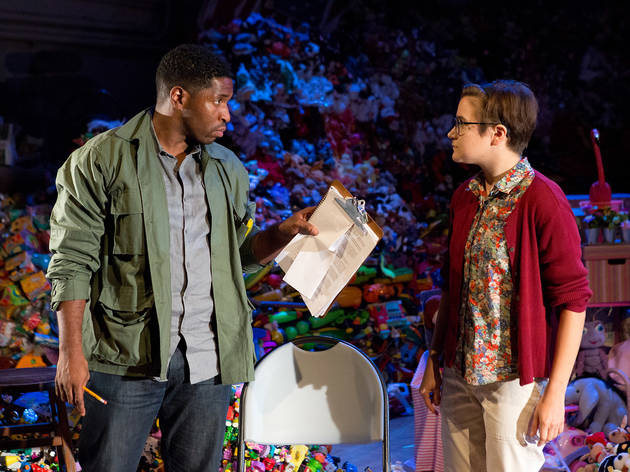 3/5
Photograph: Hunter Canning
The Capables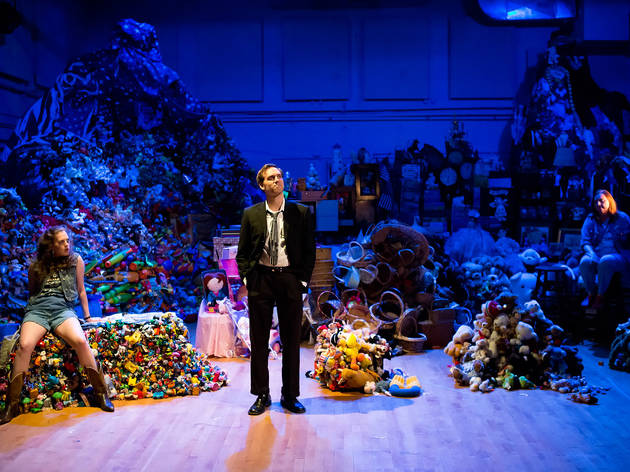 4/5
Photograph: Hunter Canning
The Capables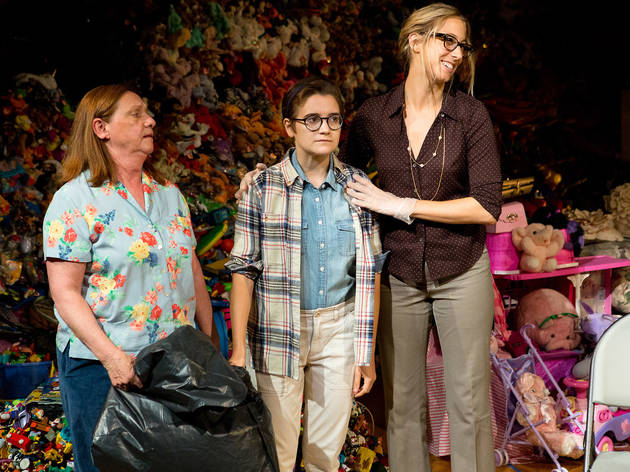 5/5
Photograph: Hunter Canning
The Capables
The Capables. Gym at Judson (see Off-Off Broadway). By Jay Stull. Directed by Stefanie Abel Horowitz. With ensemble cast. Running time: 2hrs 30mins. One intermission.
The Capables: in brief
The considerable Dale Soules, last seen as a proud hillbilly in Broadway's Hands on a Hardbody, plays a hoarder on a reality TV show in Jay Stull's family dramedy, directed by Stefanie Abel Horowitz.
The Capables: theater review by Helen Shaw
Theatergoers familiar with gonzo downtowners the Amoralists are, in some ways, prepared for Jay Stull's occasionally moving comedy, The Capables. First-time playwright Stull serves as that company's literary manager, and contact with their profane, farcical, verbose melodramas has colored his initial effort. Sometimes the writing rolls with screwball zing; other scenes ratchet up familial conflict with a nicely masochistic verve. Unfortunately, as a whole, the piece's pacing lurches and an unnecessary flashback and poorly scheduled plot reveals keep the show seriously off-kilter.
The pitch for The Capables is easy: a reality-show crew upends the life of Anna Capable (Dale Soules), a hoarder they have ostensibly come to help. Broadly accented Southerners (who love that McDonald's!) and callous Hollywood types intermix, and if the script and director Stefanie Abel Horowitz's production take a few potshots, at least everybody's a target. There are several well-judged performances here, including Micah Stock as a zoned-out, sympathetic cameraman and Katie Eisenberg, playing dutiful daughter Jessy. The show, though, belongs to Soules, who rages and mourns and jokes her way across her shifting kingdom, a mountain range of garbage built for her by designers George Hoffmann and Greg Kozatek. Stull is at his best when he's unleashing venom; Soules, gloating over treasures like a dragon in its den, delights in every drop.—Theater review by Helen Shaw
Ticket Offers from Time Out New York
Looking for tickets to a Broadway or Off Broadway show? Time Out Offers brings you terrific discounts on tickets to the latest New York theater. Want even more ideas? Check out Time Out New York's complete listings of Broadway, Off Broadway and Off-Off Broadway shows, and browse all available tickets.