The Hot Seat: David Greenspan
The actor, playwright and director swaps genders again for A Midsummer Night's Dream.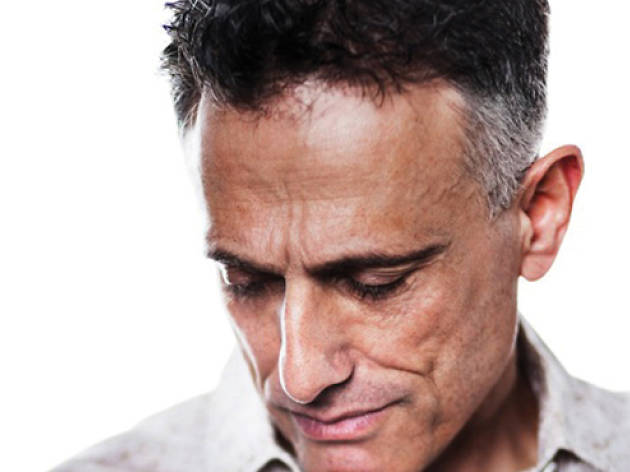 RECOMMENDED: Full list of Hot Seat interviews
Your character, Flute, plays a woman in A Midsummer Night's Dream's play-within-a-play. Flute tries to reject the role by saying: "Nay faith, let me not play a woman, I have a beard coming." Will you be rocking some serious stubble for the show?
[Laughs] I don't know, maybe I will. I'll talk to [director] Tony [Speciale] and see what he wants to do, whether I'll have a bit of a beard or, as you say, some serious stubble.
You've done quite a bit of gender flipping in your career, and in Shakespeare's time, all the female roles were played by men. How do you plan to approach Flute?
I think it's going to be quite interesting and fun to see how much the part engulfs Flute and swallows him up, because I think Tony is interested in taking the play-within-a-play seriously and not making a gag out of it. When I played Bottom in another production, it was a real camp riot. The thing I want to look for is how much of it is drawn from Flute's personal feelings, regardless of orientation, about love and affection. I feel like no matter what gender you're playing, you're playing a part, you're playing a character.
Last year, you revived the 1925 comedy The Patsy for the Transport Group by playing every character. Would you become all the characters in the craftsmen's play-within-a-play?
[Laughs] I haven't thought about that. I don't want to repeat myself too much with these things. I mean, not that one couldn't do one-person versions of Shakespeare—people do it with Hamlet occasionally.
Is Shakespearean comedy harder to get across? Do you ever feel like the humor is lost?
I haven't done any other Shakespearean comedies, but I think the situation between [Midsummer characters the mechanicals] putting on the play and getting lost helps enormously in making the humor very available. There's so much witty wordplay, and [the mechanicals] don't necessarily speak in antiquated ideas, because they're not that complicated.
Have you ever argued about a role you've been cast in, the way Flute does?
Not really, no. Whenever I'm cast, I'm excited to have a job, and I always find something interesting in whatever I'm cast in, whether it's in my own work, or work by any of my playwriting colleagues.
Romantic confusion is one of the biggest themes in Midsummer, and some might call the dating scene in NYC the biggest lovers' tangle of all. Do you think audiences here have a special appreciation for the play?
Maybe. I can't compare dating here to anywhere else, and it's been a while since I've dated. I would say anybody, especially young people, in a dating scene or in the heat of young love, could identify with Midsummer. The play addresses love on a number of different fronts—for more mature people, to very young people, to passion out-of-bounds. A good production of Midsummer should speak to just about everybody.
A Midsummer Night's Dream begins previews at the Classic Stage Company Apr 4.
You might also like
See more Hot Seat
See more in Theater